Are you officially a self-proclaimed single Tita of Manila?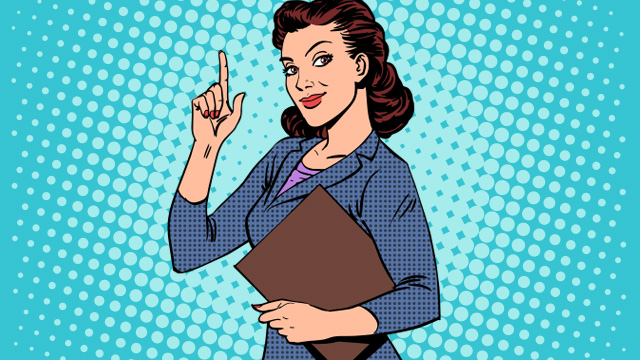 I asked my younger single 30-something girl friends what they would like read more about in this column and they told me they wanted to know what it's really like to be a single Filipina in your 40s.
Context: These women are dating and have been in relationships. Some are considering remaining single. Some have decided to remain unmarried and not have kids. They are familiar with the usual expected life trajectory of settling down, getting married and having a family. They already know how that story unfolds and ends. They want to know about the alternative narrative – what singlehood looks like in your 40s.
So I called on my older girl friends who were only too happy to oblige. This is the first in a series about the Titas of Manila who are in their 40s and single.
Marie, 43
Vice President of a financial institution
Ended a long-term relationship at 30
Actively dating
I caught up with Marie after she had just gone out on a date. It was a blind date arranged by one of her well-meaning millennial guy friends. "It was fun! He already asked me out on a second date," she told me with the confident giddiness of a woman who could do a hair flip simply by tossing her head.
Mr. Blind Date was 45 – someone her age, which is a rarity.
"My life now is like 'thank u, next'. One after the other. They are many knocking on my door. Even my friends are confused and can't keep up with who I'm dating now." 
Before we get into the details of her current datebook, I ask Marie about her past relationships and the road that led to being single in her 40s.
"I was in a long-term relationship from the time I was 17 till I was 30. We were engaged to be married. He asked me to resign from my job and be a housewife. I was so angry. Nasabihan ko talaga sya na maghanap na lang sya ng iba." (I told him to look for someone else.)
But even before that, the relationship was on the edge. Marie was moving up in her career and he couldn't quite take it.
"I was miserable. I'd cry when I'd go home at night. I was with someone who was trying to bring me down and make me feel bad about my success."
When that relationship ended, Marie felt more liberated than heartbroken. At first, she was anxious about starting over, but then she realized she had a lot of catching up to do. "I had to make up for lost time!" she laughed.
Dating in her 30s was unsettling at the start. "Ang daming hook-ups.  Parang hindi ko kaagad sinusuko ang Bataan—wait lang!" (I don't put out too quickly. Wait!)
But she was mindful of her own personal limits. "I prefer intimacy within a relationship. I know I have a strong tendency to become attached and if it's not within a relationship… well, hindi bagay sa akin ang api!" (Being on the losing end doesn't suit me.) 
Those self-imposed limits didn't deter the men from trying to vie for her attention. Marie's one-boyfriend track record was replaced by relationships that included a expat who was the "crush ng bayan" in the office.
He was offered a position in the US office and asked Marie to come with him. He was 8 years younger than her and they had only been dating for a few months. She wasn't convinced it would work out and decided against it. 
There was also a former high school classmate who came calling when he learned she was single again and later proposed marriage.
"He was so cute," reminisced Marie. "Sabi nya: 'Lilinawin ko, nanliligaw ako. Hindi ako pang boylet lang,'" (He said, "I'm making my intentions clear. I'm courting you. I'm not out to be just your fling.")
Though the relationship didn't work out, they remain friends – like most of the other guys she met through online dating apps or through friends who had set them up. "No harm. No foul. I think that's also why I want to restrict sex to a relationship. Easier to move on, for me."
Most of the men were younger than her. "Ang haba ng hair ko, diba?" (Literal translation: My hair was so long. Figurative translation: I've still got it.")
Younger men vs. older men
Marie has dated a spectrum of men that run across a wide age gap. Some have been as young as 8 years younger, others about 5 years older.
"The only thing I can say about that is you need to be able to hold your own when it comes to making conversations and you have to know how to get along with all kinds of people."
"But what's better?" I asked her. The younger guys or the older ones? Should women in their 40s pick on someone their own age?
"It really depends on the two of you, but generally, the older ones come with a lot of baggage – and so much drama."
Older men come with their own relationship history filled with ex-girlfriends and ex-wives. Some have children. "I feel like I always have to prove that I'm not like the ex-wife or ex-girlfriend. I get that they were hurt and they don't want to do through that, but c'mon." 
They are cautious; they don't want to commit and would rather "go with the flow," which is a waste of time in Marie's opinion. She usually crosses out those prospects with a mental note: "What the hell? Go with the flow ka dyan."
Even at her level of financial capacity, she still feels like she has to prove that she's not after their money. "I want to tell them: 'Um, no. Whatever you bring to my life is a bonus – not the main event.'" 
"I told you, so much drama. If I wanted drama, I'd go for a younger cute guy than an old one," she laughed.
The younger ones comes with its own set of challenges, mostly external ones.
The younger men Marie dated were comfortable with their difference in age and job seniority. It was others who weren't.
When Marie was dating the expat office hottie, she said she had to deal with the hate from the younger women and even from some of the gay men. "One gay guy in the office told me, to a man, there is no difference between a woman above the age of 35 and a gay guy. I was like: 'Hey! Wait a minute. I've still got a uterus – and it still effin' works!'"
The guy would also have to deal with jibes about being "Marie's boytoy" usually from other men Marie's age. 
Marie's learning from all the dating gymnastics: "I don't want to date anyone below 35. He's more sure of himself and knows what he wants. JLo was right. A man younger than 33 is useless."
Single and loving it… sometimes
Marie has always equated her singlehood with freedom and liberation – especially after she came out of a long-term but dead-end relationship when she was 30. 
"Finally, I didn't have to feel bad about my success in life and how it offends someone's masculinity. I don't think I ever let go of that."
Marie enjoys the perks of being single: She has the resources to do what she wants, her past experiences have sharpened her BS radar, and she's quick to cut out things and people in life that needlessly exhaust her time and her emotions.
She also knows herself more as "Marie," not someone's girlfriend or fiancée.  
Though, there are some speedbumps that give her pause. Marie still wonders what it would have been like if she had jumped at the chance to move away with the expat hottie when he was transferred to another office. 
Holidays like Valentine's, Christmas and birthdays are tough. Events are, too, when you're one of the few without a plus one or the only one not married. However, friends and family help her get through the loneliness. "I'm lucky to have a wide network of friends that I can talk to about different things so I don't feel so alone."
I had to ask: What about having kids or a family?
"Well, if I have kids, I'll keep them. Mayroon tiga pag mana… ng ganda," (Someone who will inherit my good looks) quipped Marie before she turned serious. "I'm looking for someone who can be a partner and share my life with. If he comes along, great. But it isn't a requirement."
What she would tell her younger single self about being single at 40
"You won't run out of options! You don't have to lower your standards. Well, okay, you may have to a bit in the looks department to account for the effects of time like the receding hairlines and dadbods. But when you're looking for a life partner, what's really more important that he is kind and faithful."
"People will tell you that if you're certain age, successful, female, and have a strong personality in the sense that you know what you want, you will intimidate men. Most conventional Filipino men don't know what to do with an independent woman. Like, they don't know what role they can play in her life. Widen the net. Date a foreigner or a more modern Filipino guy."
"Whether you're in a relationship now or not, prepare for the possibility of funding your future yourself. Focus on your career. Take care of yourself emotionally, physically and financially. Don't be single and in financial dire straits!"
"You won't get to your 40s without winning certain battles. When you look back on that and realize that you did it on your own, you will be more confident about yourself. Take note of your coping mechanisms. What worked. What didn't. Refine and repeat as necessary." – Rappler.com