Can meditation be done the Filipino way? In Ginhawa, the answer is yes.
MANILA, Philippines – As someone who has attended quite a number of wellness and personal development workshops, I am no stranger to energizer exercises used to start the workshop program or to wake the body up after a relaxing lunch break. 
The Ginhawa workshop was quite different, though. Live music from native instruments — mostly from indigenous groups north of Luzon — was played not just as background music but for "grounding and centering." And, while the guided movements were gently flowing, they were energizing.   
Meditation, inspired by personal development facilitators and teachers from the US and religions from our Asian neighbors like Buddhism, was also a staple in the previous workshops I attended. In the Ginhawa workshop, I and other participants, armed with paintbrushes, wrote baybayin (pre-colonial Filipino writing system more popularly known as alibata) as part of our meditation.
Also, in the usual workshops I attended, participants' sharing of their action plans for improvement was a common part of the closing activities. In the Ginhawa workshop, we participants sat down together in a circle, facing one another. As each of us finished sharing our learnings and insights, we were affirmed by the other participants through their playing of indigenous instruments.
Wellness activities always leave me rested, energized, and inspired. In the Ginhawa workshop, I experienced not only these but an affirmation and appreciation of my being Filipino. 
In fact, the activities — especially the baybayin exercises — were included in the workshop to help "reclaim Filipino identity and re-connect to one's cultural heritage," said Leah Tolentino, founder of Ginhawa.
She underscored the need for healing and wellness for the Filipino soul. While the Philippines is a top country in terms of religiosity, there is much "poverty, unrest, and social ills."
Tolentino's previous development work with community leaders and church workers in both urban and rural settings, from "the very educated to the marginalized groups," showed her that "there is a dearth of a deep appreciation of who one is, as a Filipino.
"And so I asked myself, could it be that our cultural core is not buo (whole), given our colonial history and sense of fragmentation for centuries?" she wondered. "And if this is so, we need not only to de-stress tired bodies, release toxic thoughts and emotions as we aspire for wellness. We need to affirm our intrinsic gifts as a people, renew our love for the land that birthed us that is organically connected to our bodies, and re-awaken our spirit that is at the service of kabuuan (wholeness)."
Thus, Tolentino started Ginhawa with trusted friends and colleagues. Together, they conduct wellness workshops made for the Filipino psyche. While Ginhawa also borrows healing modalities from foreign traditions, they are contextualized for the Filipino.
As a survivor of psoriasis, an immune-mediated skin disease with no reported cure but which she healed through alternative and natural measures, Tolentino shares in the workshop wellness practices she learned in her own healing journey.
Because of the very Filipino context of the Ginhawa workshop, I didn't have to "translate" and think of how I was going to apply the occasional foreign wellness wisdom and practices in my daily life. Sometimes, the effect was visceral – I and my fellow workshop participants occasionally experienced goose bumps or other body reactions. 
The name of the group itself, "Ginhawa," signifies well-being.
"In Ilonggo and in other Visayan languages it means 'breath.' In Filipino, much like in many Eastern traditions, breath is more than physical. It is the starting point of life," Tolentino explained. "Ginhawa also means ease of breath which is equated with ease of life." – Rappler.com
(Re-connect to a state of well-being the Filipino way by experiencing Ginhawa. You may visit their Facebook page, e-mail ginhawadiwa@gmail.com, or contact 0915-2952826 for inquiries and workshop schedules.)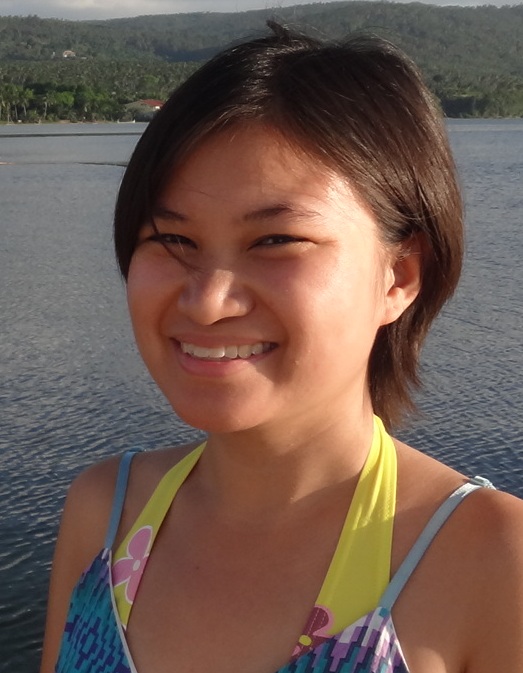 Claire Madarang is a writer, traveler, and seeker. Her wanderlust takes her on adventures like backpacking for 7 weeks straight. Her seeking leads her to different wellness practices like meditation and healthy (mostly vegetarian) eating. Follow her adventures, tips, and epiphanies at her blog, Traveling Light.