This is AI generated summarization, which may have errors. For context, always refer to the full article.
Want to wear pastels but don't know how? Here are 4 looks you can try.
SINGAPORE- Spring 2013 has brought a palette of blossoming pastel colors to all fashion enthusiasts. 
Matching the sweetness of cotton candy and ice cream, the colors of baby pinks, dusk blues, and grayed greens have been spotted across several catwalks and sidewalks alike.  
Other light colors according to Pantone.com's Spring fashion forecast include: linen (a light, "nude-like" color), African violet, and a burst of lemon zest. A touch of these colors easily adds grace and lightness to your look. 
On outfits
Dainty dresses are a classic way to wear this trend

Another option is to match ethereal tops with light bottoms (pants, short, and skirts) 
On accessories
If you feel that a head to toe look is too much for your personality, you can opt to add small accent pieces to your look

Wrist bangles or necklaces can soften your outfit, along with bags
On makeup and nails
Who said pastel is limited to your wardrobe? This trend is also spotted in beauty/makeup looks and nail colors

Doll-up with a fresh face of pastel eye shadow and pink/clear lip-gloss

Candy-colored nails also makes a delicious appearance this Spring 2013
Spotted in Singapore were a few of these colors. Here are Rappler's sartorial picks:
Soft and casual
Sweet and girly
Pastel with a printed twist
Chic and delicate
Sprinkle this color effortlessly across any outfit, from your basic staples to your accessories.
They key is to have fun with these colors; let your personality and mood show. The best thing about them is that they go with any skin tone. Enjoy fashion! – Rappler.com
(Photography by street style photographer Franz Navarrete of lilreddotfolks.com.)
You can also read: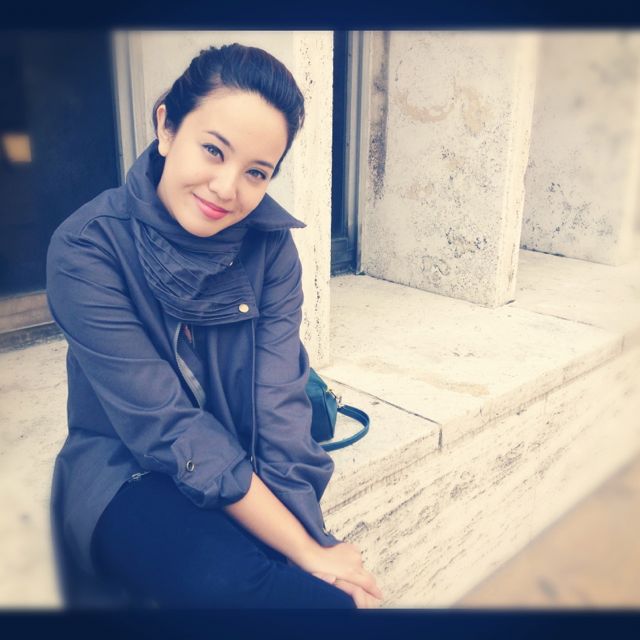 Victoria Herrera is a TV and event host, model, and writer. In 2011, she released her first book, "Unscripted," based on inspiring conversations on her previous radio show. In 2012, she hosted Runway TV Asia where she interviewed international fashion designers and celebrities. Currently based between Manila and Singapore, she continues to explore the world of creativity, design, and fashion as a contributor for several magazines and newspapers.