The pupae of the red weaver ants is a popular delicacy in the North
It's summertime and the livin' is easy – but not if your job is to collect itlog ti abuos. These are the pupae of the red weaver ants (Oecophylla smaragdina) which are plentiful during the summer.
The bite of a single red weaver ant may be less painful than the other red ant, the hantik or the fire ant, but the abuos often sprays formic acid on that same bite resulting in intense fiery pain.
Now multiply this into about 5,000 and let them rain on you in one single drop. Abuos are weaver ants or canopy ants which build their leaf nests upon the trees.  In Abra, they usually nest on mango trees.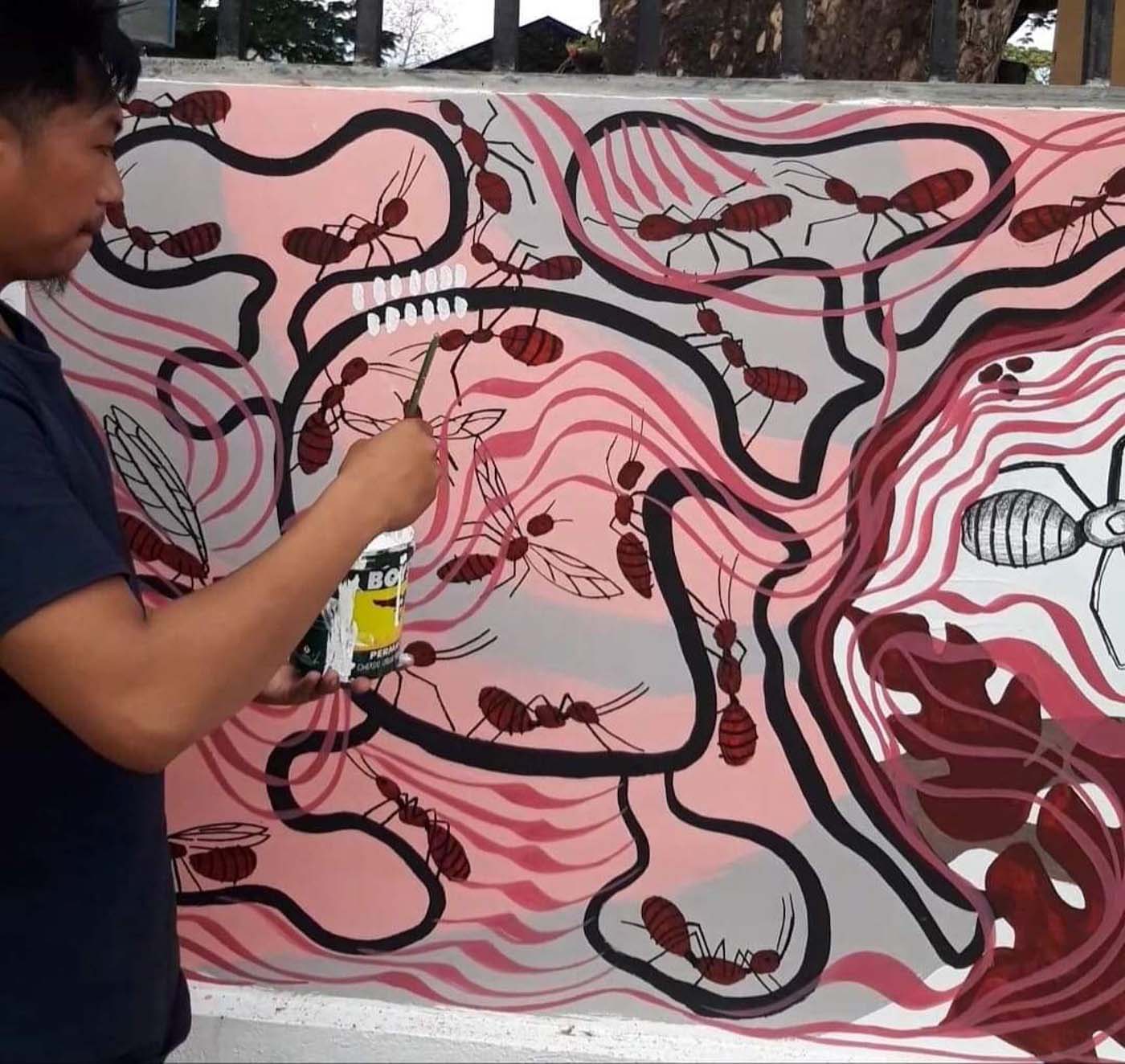 "Kasla ka makuddot ti nagadu nga ansisit (It's like being pinched by a thousand dwarves)," was how Mang Narding described it.
Mang Narding said that he was only in his teens when it happened to him in Piddigan. His father and uncle were harvesting the pupae using a long bamboo pole with a sack at the end. 
They would poke the nest (a wondrous structure of leaves stitched at the edges to create a huge basket) at the bottom and let the pupae drop into the sack.
The young Narding was eager to get the sack and instead part of the angry abuos fell on him. He must have written the most compelling "What I Did During My Summer Vacation" essay that June – that is, if his hand has healed.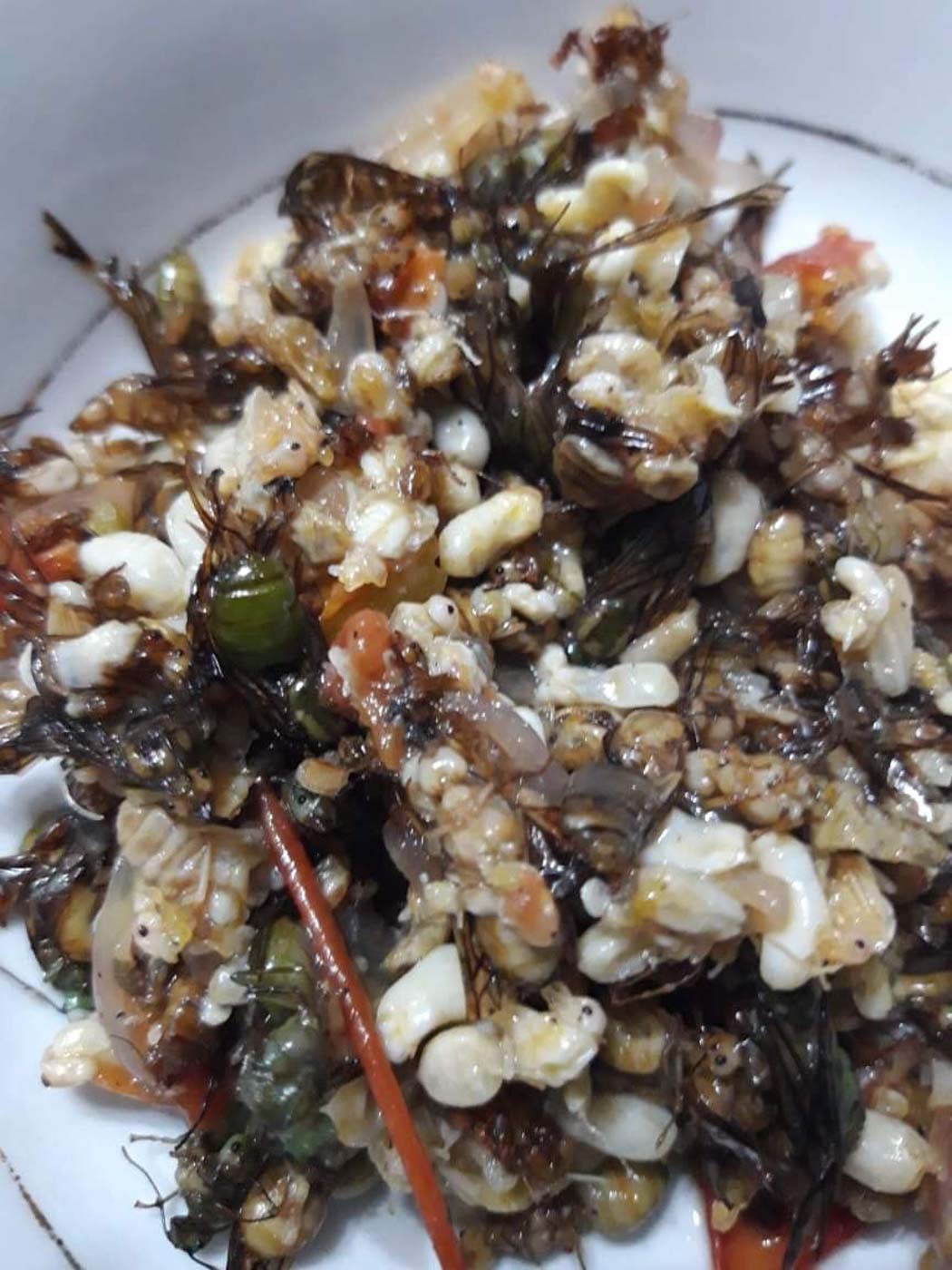 Once the pupae were gathered, the angry adult abuos are taken out.
The small white pupae would look like small sprouted mung beans but they are far more expensive and fragile. Often, it is called the caviar of Ilocos.
Narding said that some would prefer to cook the pupae right away, often while others would wait for two to three days for a more scrumptious texture.
One can't see abuos in the Piddigan market or in any market. Narding said restaurants in Bangued and Vigan would pre-orders. Some of the wealthy families would also have them in their fiesta fare or big gatherings.
Cooking these fragile pupae should be done rapidly, just enough to make them translucent and glistening.
Former Ilocos Sur congresswoman Grace Singson prefers them sautéed in onions and tomatoes. Msgr. Vicente Avila, the parish priest of the St. Paul Metropolitan Cathedral in Vigan, prefers them with lemon juice, which heightens the already slightly sour taste of the pupae. 
A gourmet restaurant in Manila has a dish called "abuos tapenade: red ant eggs a la Provencal." Tapenade is a Provencal fish of chopped black olives, capers, anchovies, and olive oil. Slide in itlog ti abuos and you have France and Ilocos biting on you.
We may be tempted to say that the itlog ti abuos is the famous escamole of Mexico but the ant there is the Liometopum apiculatum, otherwise known as the velvety tree ant. The larvae are reportedly sweet and nutty while the abuos are slightly sour and buttery.
Itlog ti abuos is more Asian than we thought. The Thais have their larb mote daeng which is red weaver ant eggs with the ants, basil and lots of spice. The Indians also use red weaver ant eggs in a holy meal called aamroli porua koni which is an omelet (ant eggs with chicken egg) with turmeric and onion.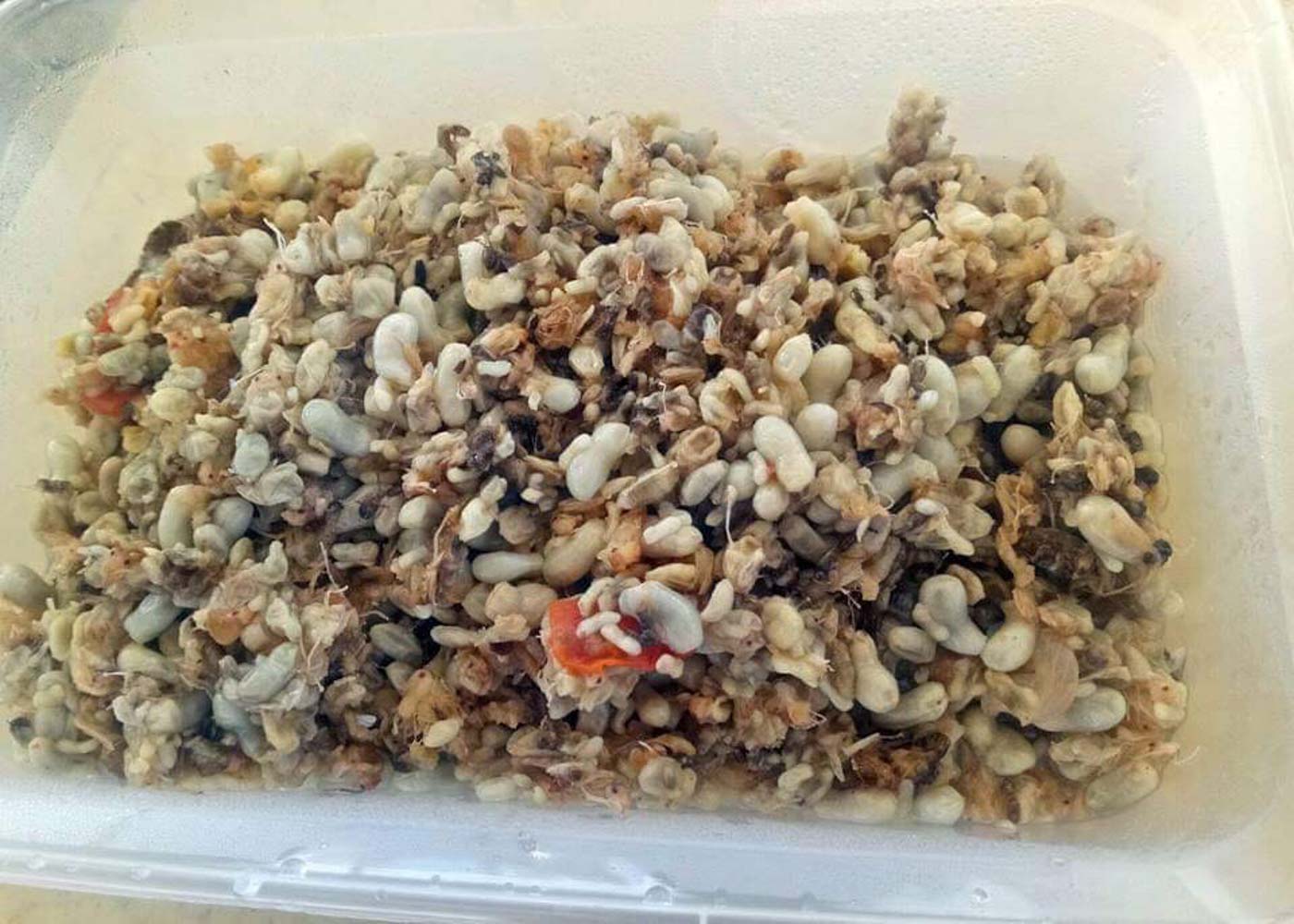 Mang Narding said that there wouldn't be an ant egg fad anytime soon. First, Abra mango farmers need the ants to protect their trees from invasive insects. Second, the egg-laying season is brief, from 11 to 15 days in summer. Third, according to him, they are very expensive because they are an aphrodisiac.
And the fourth is more personal to Mang Narding. "Padasem nga matinnagan (Try being rained upon [by the abuos]," he said. – Rappler.com