An international beauty line that uses Philippine products and gives back to Philippine advocacies? Yes please!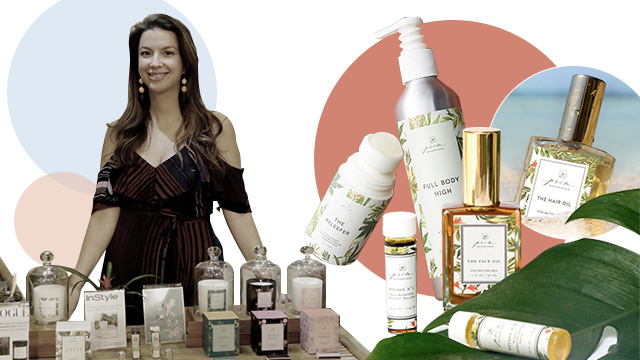 NEW YORK, USA – Starting July 2019, American retailer Anthropologie will start carrying a Philippine beauty, lifestyle, and wellness brand called Prim on the shelves of its Rockefeller Center flagship store in midtown Manhattan.
Since Anthropologie started offering Prim online and in select stores around the USA last year, the all-natural brand – whose ingredients include age-old Philippine beauty staples like coconut oil, and new-age substances like CBD (cannabidiol, the non-psychoactive component of the marijuana plant) – has been flying off the shelves.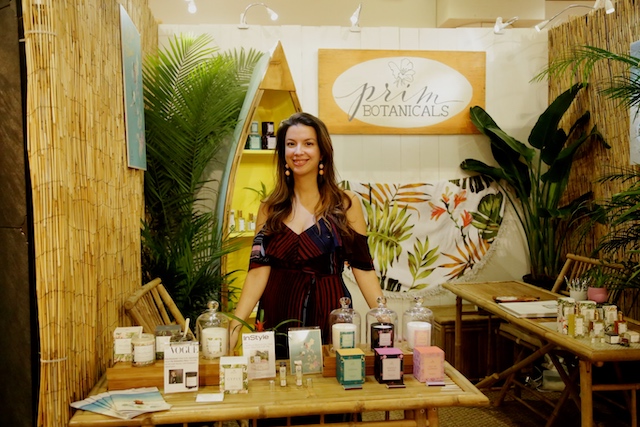 "A few people helped me understand that CBD would be the next big wellness trend," said Prim's creator Stef Walmsley. "Lots more people said not to touch it. But for so many reasons, I knew it would be hot and jumped on creating CBD products to launch. By the time it came up in a conversation with my Anthropologie buyer, I had samples ready."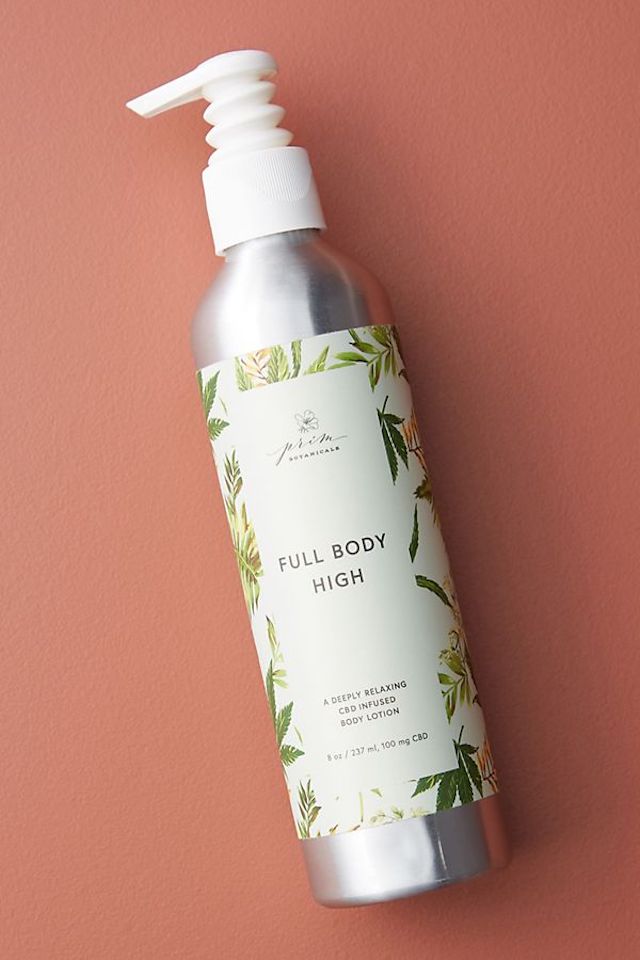 Born and raised in the Philippines to an American dad and Filipino mom, Stef and her family moved to the US when she was 18. After college, as she worked 16-hour days acting and producing, juggling some temp jobs in between, she stumbled backwards into the beauty business.  
"Life was so stressful; my skin got so bad. I was looking for a face oil that was natural, chemical-free, and affordable. I couldn't find one, so a childhood friend and I made one. And that was the start of Prim."
It was as basic a start as one could imagine. Gathering beauty products that she liked, Stef combed through the fine print on their packaging and listed all their ingredients on a spreadsheet. She studied the ingredients that came up most often, researching and trying countless DIY formulas. Eventually realizing there was much more science to green beauty than she had assumed, she enrolled in classes at The Institute for Aromatic Studies, using herself as a guinea pig for various product formulations.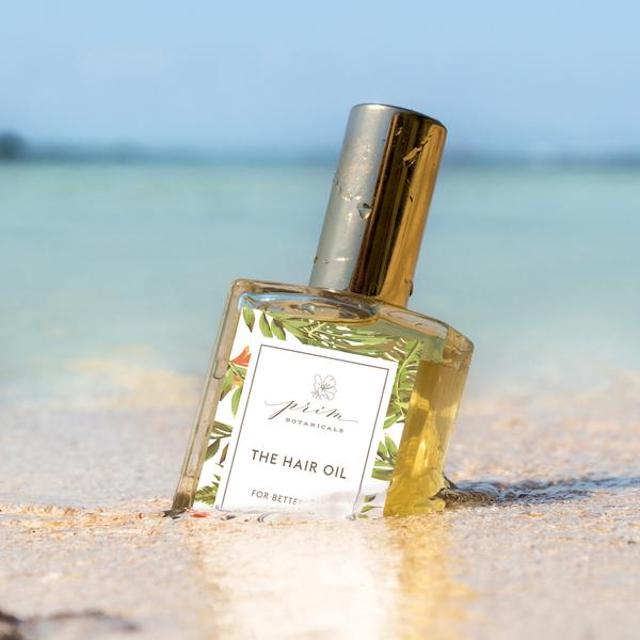 "I've spent many afternoons in a bikini on my kitchen floor with 20 different kinds of body oil all over me while trying to write down my experiment results." 
Looking thoughtful, she added, "My dad always said, "Nothing is going to happen if you don't get off the couch.'"
Stef credits her parents for her action-oriented spirit. She grew up working and earning as a child actor and model. At 17, when she complained to her father that a modeling contract that she had negotiated herself had a lockout clause that resulted in her losing income, he simply responded with the challenge: "What are you going to do about it?" She went back to the counter-party and managed to recoup her losses.
At 19, she and an ex-boyfriend dared to join an Open See event at Henri Bendel, the iconic New York store attributed with launching the careers of artists and designers like Andy Warhol and Ralph Lauren.  At the event, their accessory designs were selected to be sold at the store's Fifth Avenue flagship location. Stef then turned around and asked her parents if she could take a semester off college to work on the business. They agreed, but not without first requiring her to submit a credible business plan to them. 
Both that early venture and relationship didn't last, but Stef walked away from the experience with valuable life lessons. 
"I found out that its good to make lots of small, survivable mistakes that I could learn from."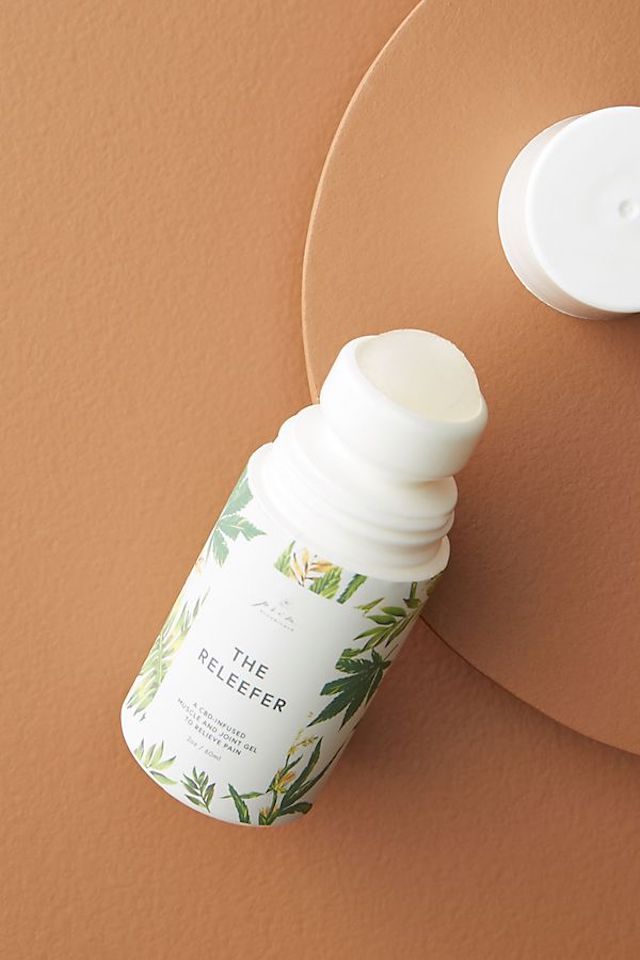 She applied this lesson to Prim, deliberately growing slowly. Launching the brand with a budget of $3,000, she formulated and mixed all the products herself. Visiting friends thought her apartment was closer to a lab and factory floor than residential quarters. She printed product labels at the neighborhood Fedex office and manually cut and pasted them on each bottle. To help with a big, early order of 10,000 units, she bribed a group of friends to make a production line. Another photographer friend came through with free photos she could use on Instagram. She constructed her own website using free templates, and in the first year of business, she purposefully stayed away from wholesale orders in order to get to know her retail customers well.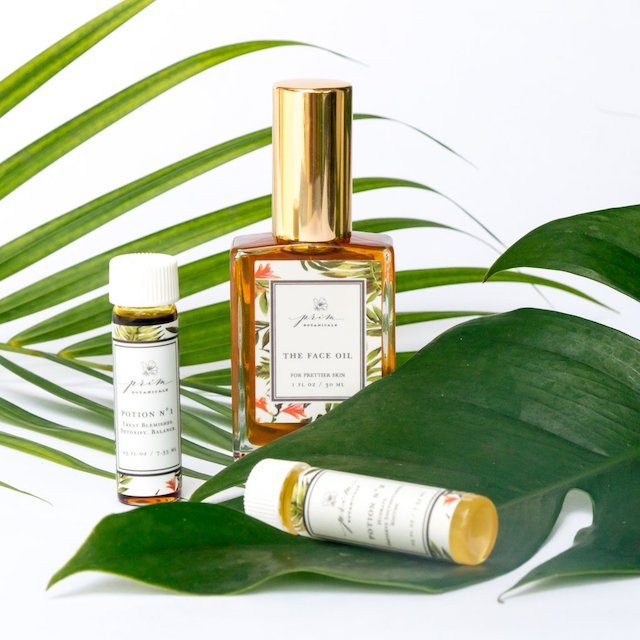 With every mistake and lesson learned, Stef grew more confident in trusting her entrepreneurial instincts. These instincts, along with a tendency to work nonstop and her "make survivable mistakes" approach, form some of the bedrock of Prim's success.
"Having a family is forcing me to be much more efficient and balanced," Stef adds. "I try to stick to normal work hours, with early mornings, evenings, and weekends focused on the family. But if I don't make a conscious effort to balance, I pretty much end up working all day every day."
Her routine sounded classic millennial to me: An idealized 9 am to 5 pm workday that usually morphs into a 24/7 one, supported by the gig economy, punctuated by workouts and meditation sessions.  Some days, she works from home; other days, she goes to The Wing, a women-only community space with locations in the Soho and Flatiron areas of Manhattan.
Some time is spent liaising with various external service providers like fulfillment companies and accountants, but the bulk of it goes to two aspects of the business that she does not delegate: customer service and marketing.
"I answer every email, DM, and comment myself! My customers are what give Prim meaning! That and the fact that this year, Prim is getting to a position to give back."
Every month, Prim donates to an organization in the Philippines, and its online customers have the option to add their own donation too as they check out of Prim's website. Currently, the beneficiary is Glory Reborn, a Cebu-based NGO providing care to marginalized mothers and babies.  
"I suffered through postpartum anxiety as well, and I hope that supporting Glory Reborn can help more people understand what postpartum mothers go through." 
In the same unselfconscious tone with which she shared her challenges, she said simply, "I'm really proud that Prim has gotten to the point where I can connect to home in this way. Spending time away from my baby just to do business isn't enough. Work needs to be as meaningful as possible and that's why I support charities back home." – Rappler.com
Based in New York, the author is a writing enthusiast using this space as a good excuse to embark on some adventures, gain wisdom, and make friends along the way. Follow her on Twitter @beingleticia.