Is Hong Kong in your family's checklist of places to visit this summer? Our resident daddy writer who is based there gives spot suggestions.
HONG KONG – With most schools' academic year coming to a close and the summer temperature starting to sizzle, many of us will be looking forward to a few days of rest and relaxation. I am certain that Hong Kong will continue to be one of the more popular draws for those who have the chance to take some time off outside the Philippines.
For many of us, Hong Kong is a cosmopolitan mega city made up of just two things: malls and dimsum. Everything else is a distraction. It is no surprise, therefore, that outside of Ocean Park and Disneyland, Hong Kong doesn't really strike anyone as particularly kid-friendly.
What is surprising, though, is that beyond the shopping, food, and pair of amusement parks, the city actually has a good number of family attractions.
For those of you who are planning to spend a few days in the city, if you find yourself with some free time after jostling through the crowded night markets or waiting for your number to be called at the city's famous eateries, here are a couple of places off the beaten track that you may want to consider visiting.
Inspiration Lake
Inspiration Lake is located on Lantau Island, the same island where HK Disneyland is. It is a man-made lake and park built by the Hong Kong government in the mid-2000s that is meant to fulfill the important need for wider spaces away from the cramped city lifestyle that the city is known for.
Although far from the city center (by Hong Kong standards, at least), it is easily accessible via train and shuttle bus.
There is a little bit of everything for the entire family here. For those who would like to have a quaint outdoor meal together, there is a sprawling garden with lots of trees and grass where you can enjoy a nice picnic. This garden is particularly known for pre-nuptial photography sessions and small, outdoor parties (My family witnessed a children's birthday party where the pabitin was tied to a tree; definitely not something you would expect to see in Hong Kong!).
For the fitness aficionados, there is a path that is a kilometer and a half long encircling the lake. You can either jog or bike here and those who can't bring their own bikes can rent them; there are even tandem bikes available if you want to ride in a group.
Even the lake did not escape Harlem Shake. Watch this video:
For those who like the water, there is a choice of either taking a leisurely pedal boat ride on the lake itself (which, by the way, is supposed to be the largest man-made lake in Hong Kong) or running and playing in the middle of the park's bath fountain, where water shoots out of holes in the ground at regular intervals.
Finally, for kids who would rather stay nice and dry, there is the requisite playground for them to run and climb around in a safe, controlled environment.
There are other amenities which you may not seek out all the time but are available just in case you need them, such as cellphone charging stations and handy storage lockers. A convenience store is also present where you can purchase food, drinks, and other items you may need. 
I'm sure Disneyland is one of the top destinations on the wish lists of families with young kids who visit Hong Kong. While there, why not take the short shuttle bus ride from Disneyland's MTR station to Inspiration Lake and see what it's like? You may be pleasantly surprised that there are actually places in fast-paced Hong Kong where time can slow to a near standstill.
South Bay Beach
When was the last time you associated the words "Hong Kong" and "sandy beaches"? And how many of you have actually taken a trip to Hong Kong with a couple of bathing suits, sun screen, and a snorkel stuffed in your bag? 
I have never thought of Hong Kong in this way, and neither have you, I suspect. Why would we when we have some of the best beaches in the world right in the Philippines? But again, surprisingly, the Hong Kong government manages and maintains around 40 beaches of various sizes. Sure, they may not match up to the levels of Boracay, but to be in a city that carries the very Cebu-like vibe of having a beach less than an hour's drive away from the hustle and bustle of modern living is nothing to snort at.
One of the most popular beaches for both locals and tourists alike is called Repulse Bay Beach because of its size and accessibility by public and private transport. It is also located in a popular upper class and expatriate residential area, which adds to its mystique as the "place to be." 
The one my family and I visited is called South Bay Beach. It is smaller, quieter, and less popular than Repulse Bay Beach because there are no public bus routes that pass through it. But this suits our family well. With two young kids, we don't want to be in a place that is way too crowded.
Whatever beach you go to in Hong Kong, I am told that most of them have clean changing rooms, showers, and toilets. Many of them will also come equipped with barbeque pits available for outdoor cooking if you would like to enjoy a picnic on the sand. In fact, one popular beach called Shek O has close to 40 free-to-use public barbeque pits plus a number of private ones that can be rented for a fee.
Not the Hong Kong we know
There are other hidden gems in the dynamic city of Hong Kong that clash directly with the image most of us have of the city.
Aside from well-landscaped parks and beaches, there are mountain hiking trails, coastal fishing villages, and nature reserves. Since our country has all that to offer as well (and the ones found in our country may very well be more breathtaking), I doubt that our primary image of Hong Kong as a shopping and dining mecca will fade anytime soon. 
But it may be good to keep all this in mind. Who knows? The day may come when, on a whim, you suddenly decide to take a long weekend off and head to Hong Kong, prepared for more than just a bowl of good congee.
You may just have your mind set on taking in a good dose of sun and surf, all the while never straying too far away from the vibrant feel of the place we have come to know and love as Asia's World City. – Rappler.com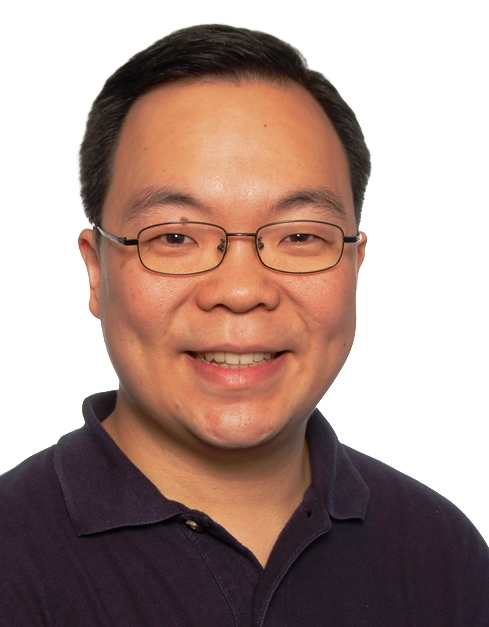 There is the helicopter parent, the negligent parent, and then there's Michael Gohu Yu. A doting father one minute who transforms into Homer Simpson the next, his writing on parenting reflects themes ranging from the humorous to the heartwarming. Whichever the case, though, he always aims to entertain parents of all ages.