Considering that it lets you read comics meant for standard size pages on such a small device, it's a good thing
[See the original image at itunes.apple.com]
MANILA, Philippines – It sounds like a new universe or a new line of stories, but Marvel Unlimited is much more than that. It's the iOS app that serves as a companion to a subscription to Marvel Digital Comics Unlimited, or Marvel DCU. 
Marvel DCU is a subscription-based service that allows you to view the entire digital back catalog of Marvel Comics. This means, at this point, thousands upon thousands of great comic books (as of launch the count was 13,000, but each week brings a number of new titles). 
The available titles range from the earliest Marvel books to titles that were published at least 6 months ago. So as not to compete with new titles, they wait that long. Still, if you aren't too concerned about being up to date with the pull lists, 6 months isn't a bad time to wait. If you're like me catching up on some story lines, this is a perfect service. 
The major drawback of Marvel DCU was that you had to be online to read. Now that's fine if you read at home at your desktop, or if you're online 24/7. However, a lot of us aren't like that, and I for one do a lot of reading offline, just to minimize distraction. So I wasn't able to maximize my subscription.
The Marvel Unlimited app remedies this to some extent. While giving you online access to all titles, you are also allowed to download 6 titles for offline reading. The logic behind it seems to be that a lot of story lines run 6 issues or less. And with the simple option for offline reading, suddenly DCU seems like a killer app. 
[See the original image at itunes.apple.com]
The reading experience, if you've become accustomed to apps like Comixology or the Marvel app, with guided view, leave much to be desired. The functionality and range of options are limited. 
You get "Smart Panel" technology, which technically just zooms in on panels. It's similar to the comics reading experience on the Kindle, where the panel kind of pops forward. My main beef with this is that, while you get to see the intricacies of each individual panel, you don't get to see the entire page. Seeing how the panels are laid out on the page and how each panel relates to the other are part of how comics communicate and how it is a unique medium. Thus, seeing the full page while in "Smart Panel" view is a serious compromise of the overall comics reading experience. 
I read it in the one page panel layout mode, on the iPad, and that's fine. I'm not so sure how the experience will work out on smaller devices, especially once the app is offered for Android (at present it is only for iOS, but Marvel has promised Android soon). Then again this may just be nitpicking of an otherwise solid app and reading experience. Considering that it lets you read comics meant for standard size pages on such a small device, it's a good thing.
The debate over digital and print comics will continue, and I doubt if it will be resolved. So I won't try and address it. Suffice to say that one of digital's biggest advantages is the availability. Digital never gets sold out. If it's in digital you can access it anytime, anywhere that you have access to the net (and save it for offline reading). At the annual price point of about US$60 you get all the comics that you can read. That's roughly P2,400 or the cost of two hardbacks that will contain about 12 issues in total.
Digital comes cheaper, and if you are willing to accept its drawbacks, then you can reap the benefits of its advantages. 
[See the original image at itunes.apple.com]
One of the best things about the user experience of the app is the ease of searching. There are so many search parameters that you can apply, like Comic Events, Series, Characters, and Creators, and you can further search within. So let's say I pick The Punisher, and I want to check again what happened to him in Civil War, it's just a few taps away. Or if I want to check out Jason Aaron's run on Ghost Rider, I can go through the same process.
Of course the biggest limitation of this would be if there were something that you wanted to read, but it hasn't been digitized yet. It's not an on-demand service (that's what Marvel is keeping its main selling app for), but think of it as a membership to a library. It might not have that exact book you are looking for (though in my experience it often does, as I've caught up on Secret Invasion, Fear Itself, and a lot of other events), but it will have something great for you to read. 
And if you don't know what to read or where to start, there's a "Popular This Week" listing that you can use as a jumping point for great comics. 
One of the great things about the Marvel Universe, since its inception, has been the way that the various stories have been integrated. There are a lot of fun crossovers and team-ups. Universe-wide events echo through multiple titles. Marvel Unlimited allows you to experience this, jumping from one title to another to follow the various stories branching forth. 
The Marvel Universe is a vast, immersive place. And the Marvel Unlimited app may be the perfect way to navigate that universe. It's got a great price point for value and it gives you access to more comics than you will probably ever be able to read. Whether an old fan catching up or rereading favorites, or a new reader looking to find out what it's all about, I think this app is for you. – Rappler.com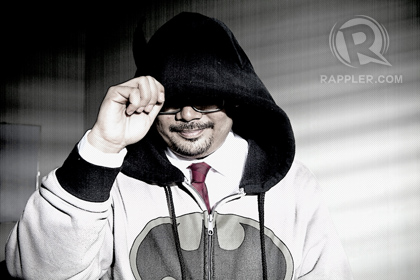 Carljoe Javier teaches English and Creative Writing at the University of the Philippines Diliman, but what he would really like to do is spend the whole time in the classroom talking about comic books. He studies pop culture like comic books, film, and other forms of new media. He wishes he could fit into a superhero costume.