Get to know Filipinas who change lives one travel at a time
MANILA, Philippines – There are those who travel and happily take home photos and memories, and there are those who go the extra mile and not only take — they also leave lasting contributions and legacies.
The inspiration we can draw from these Filipina travelers who dare to make a difference as they travel is timeless:
Lia Mañalac-Del Castillo of Diksyonaryo Atbp
A journalist for 6 years and now a GMA 7 senior reporter, public service has always been close to Lia Mañalac-Del Castillo's heart. In 2009, she felt the call to do more. "I wanted to help others in a more personal and direct way," she recalls.
Inspired by a Filipina former banker she met who distributes dictionaries to remote provinces in the Philippines, Lia made a call to her Facebook friends to help her get 26 dictionaries for her 26th birthday. The response was "overwhelming" as she collected 108 dictionaries in all, half of which she brought to the Philippine Institute for the Deaf in Manila on her birthday, and the other half she sent to different schools in Davao del Sur.
Lia has since then grown her birthday initiative to the non-profit organization Diksyonaryo Atbp, which brings dictionaries, story books, school books, and school supplies to depressed communities around the Philippines. 
To date, the organization has 30 committed volunteers and has distributed over 700 dictionaries and over 1,000 storybooks to different schools in Luzon and Mindanao. 
While these numbers may seem a lot, Diksyonaryo Atbp limits their major projects to only two or 3 every year. 
"This is because we want to be able to concentrate enough resources and really give equal time for our interaction and immersion with the community," Lia says emphatically. "Our help doesn't end with delivering donations – it only begins the moment we see for ourselves the true conditions they live in."
Below is Diksyonaryo Atbp's advocacy video in its bid to help raise Filipino literacy: 
Reiza Dejito, humanitarian aid worker
Poverty and inequality had always unsettled Reiza Dejito as long as she could remember.
"The sight of a child begging in the street never failed to tug at my heart and I felt I had to do something," she relates. "So in 2009, after 9 long years of being a corporate slave, I quit my 9-to-5 job and volunteered for almost two years in Ethiopia as a physical therapist trainer for Voluntary Service Overseas (VSO)." VSO is an international non-profit organization that aims to overcome poverty. 
Reiza then landed a job as project manager in South Sudan with Handicap International, a NGO working alongside and for people with disabilities. For 18 months, she braved tribal clashes, snakes, malaria, and malnutrition to serve the victims and survivors of two decades of civil war and inter-communal violence that killed millions and displaced thousands.
Reiza found the experience rewarding, though. "I saw so much suffering and misery, and yet the people were still full of optimism for a better future," she says in amazement. "You see hope and you reflect on the trivialities of your life that you always complain about." 
Today, Reiza is in Dadaab, Kenya as a field coordinator in the world's largest refugee camp hosting a majority of Somalis who fled from famine and terrorist threats in Somalia. She facilitates the rehabilitation of refugees with disabilities so that they can go to school, work, and participate in their communities.
While humanitarian aid work has become a way of life for Reiza, she sees herself "settling down to a more normal life" while still doing meaningful work. She currently makes social action documentaries with her fiancé, an activist filmmaker, and hopes to do more in the future. 
"Our vision is to catalyze societal transformation through the stories of ordinary people captured in film," Reiza explains. "In a way, I will still continue travelling and will still be contributing to the betterment of society in a far more creative way."
Here is a trailer of one of their documentaries. This is about 5 high-caste girls whose love affairs with "untouchables" caused bloodshed, ethnic cleansing, and death in their respective villages: 
Grace Bangoy, international and local community volunteer
Like Reiza, Grace Bangoy also volunteered with VSO, particularly in India and the Thailand-Myanmar border. She worked at developing and maintaining the websites of VSO's partner organizations in these areas to raise awareness of social issues. In India, she worked on the Child In Need Institute website, and in the Thailand-Myanmar border, the Asia Pacific Forum on Women, Law, and Development.
She is also currently volunteering in the Philippines to help develop communities. She is an active Gawad Kalinga volunteer and also has personal initiatives which she funds on her own, with the help of partners and sponsors she looks for herself.
Despite Grace's efforts, she does not see herself as special. "Volunteerism is not really new to the Filipino spirit and everyone has this passion," she says. She adds that she is hopeful more Filipinos will be volunteers.
One of her personal projects is empowering a community in Laguna through livelihood projects. Another is in her home province, Antique. She is currently collecting books and other materials for a mobile library there.
Through the mobile library, she hopes to reach more kids in Antique. "If the library is mobile, kids from the mountains no longer need to go down to read books," Grace explains.
Find out more about the mobile library project and how you can help here. 
Below are some of the children Grace would like the mobile library to serve:
Like these remarkable women, you too can make a difference in your travels if you choose!
Just make sure you research beforehand and ensure that what you plan to do will truly make an impact to the community you plan to help.
READ: The joys and ills of voluntourism
This way, your volunteer experience will be rewarding both to you and the community. – Rappler.com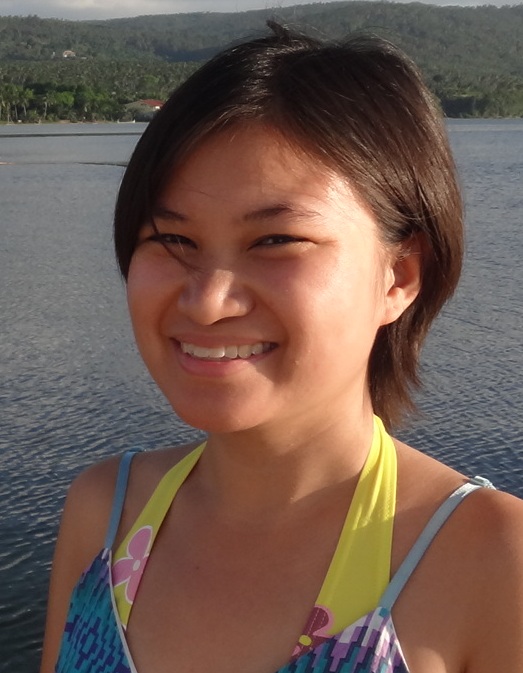 Claire Madarang is a writer, traveler, and seeker. Her wanderlust takes her on adventures like backpacking for 7 weeks straight. Her seeking leads her to different wellness practices like meditation and healthy (mostly vegetarian) eating. Follow her adventures, tips, and epiphanies at her blog, Traveling Light.