Got a sports-related injury? Looking to get over your workout plateau? A more personalized 'ethical' approach might just help you get over that hurdle.
MANILA, Philippines – There were high hopes for former college star athlete Chris Tiu moments before he entered his first professional basketball game with Rain or Shine Elasto Painters in October 2012. 
The rookie guard — also a product endorser and TV host off the court — had the crowd cheering behind him. But by the 6-minute mark in the second quarter, it was clear something was wrong.
Limping off the court with his head shaking in frustration, Tiu would later find out it was an ankle sprain and a pulled hamstring. It wasn't exactly the debut a pro athlete dreams of. "It was frustrating," Tiu tells Rappler. "It was in the morning of the PBA draft when I first pulled my hamstring. The second time I hurt it was during that first game in the PBA."
The worst part was that he had to wait it out for 6 to 8 weeks while undergoing rehabilitation to get back in shape and in the game.
*****
Tiu turned to Paolo Cabalfin and the Focus Athletics facility in Makati. Here, athletes and semi-professionals train or recuperate side-by-side with ordinary sports enthusiasts looking to up their game. "We think long term for our client's goals," says Cabalfin, co-founder and managing director. 
Unlike your standard gym with fixed lighting, an army of treadmills lining the wall and flat screen TVs playing soaps, the 240 sqm fitness area is Spartan and industrial: bare walls, an insulated ceiling and mirrors all around.
For the gym rat with a set workout, the layout is a bit odd. But this isn't your typical gym, and this isn't your typical workout.
Cabalfin says they practice what he calls "ethical fitness."
"We don't just rush you into the training programs since here they're individualized. We respect the unique needs of each client," he says. The training is one-on-one with a coach guiding you every step of the way, depending on your goal and progress.
Focus Athletics has 7 coaches and 5 physical therapists who trained with the Athlete's Performance Institute in Phoenix, Arizona, a specialized athletic performance center for the world's top athletes. They put together personalized programs so that people with injuries like hamstring tears, ACLs and runner's knees can easily rehabilitated.
For Tiu, this meant two-hour sessions 5 to 6 times a week. "I did a lot of core training," he recalls. "It included strengthening. There were lots of modalities to facilitate the healing. Every week, I noticed significant improvement." But rehabilitation is just one part of Focus Athletics' goals.
For those who aren't professional athletes and are simply looking get fit or increase their level of play in their chosen sport, the personalized performance training is beneficial as well. 
"Everyone moves differently; everyone has different strength levels," says Cabalfin, a former events promoter turned fitness coach. "So it's really progress at your individual pace and no one else's. That's the methodology we believe in." 
According to Cabalfin, "It's all based on sports science, a scientific approach to training. So whatever goes: if you want to bulk up or drop some weight, the whole team of nutritionists, coaches and PTs will all help you achieve that goal." Of course, for people who just walk in and say, "I just want to look good, get ripped, lean up" — "That's perfect, too," Cabalfin adds.
For Tiu, the exercises that you do should "focus on balance, stability, strength, explosiveness and firing the right muscles. This is essential in any sport whether you are playing it competitively or not." 
About 30% of the Focus Athletics clientele are professional athletes. The rest are all recreational athletes in college and high school, weekend warriors and the occasional beach bum looking to look great before a trip.
To some, the exclusive nature of the facility may be intimidating at first, thinking you need to be a pro before entering. "But as one of our mentors in Phoenix would say, 'You're an athlete in the game of life,'" says Cabalfin. 
"If you're a family guy who wants to be in shape, play with your kids and have no back problems at 40, we can do that for you. Weekend warriors aren't athletes per se; they don't play for professional teams, but in the game of life they are athletes. They have that mindset." It's that attitude of constant improvement that drives every session.
According to Tiu, "There's no quick fix to any problem. It really requires a long term program to be able to solve injuries, especially recurring ones." 
He adds, "It takes a lot of discipline, patience and mental toughness. What may appear to be a minor injury can lead to a more serious one if not checked and prevented early on."
Watch Paolo Cabalfin talk about Focus Athletics in this video (1:39):
*****
It's a cool November night. In a packed Smart Araneta Coliseum, the crowd suddenly goes wild as Chris Tiu, with two minutes left in the first quarter, rises from the bench and walks to the scorer's table, ready to finally play after being out for a month.
Rain or Shine Elasto Painters would later lose by 7 points against Barangay Ginebra.
But for Tiu, who will finish with 8 points, two rebounds and a healed hamstring, the game was his best professional one yet. – Rappler.com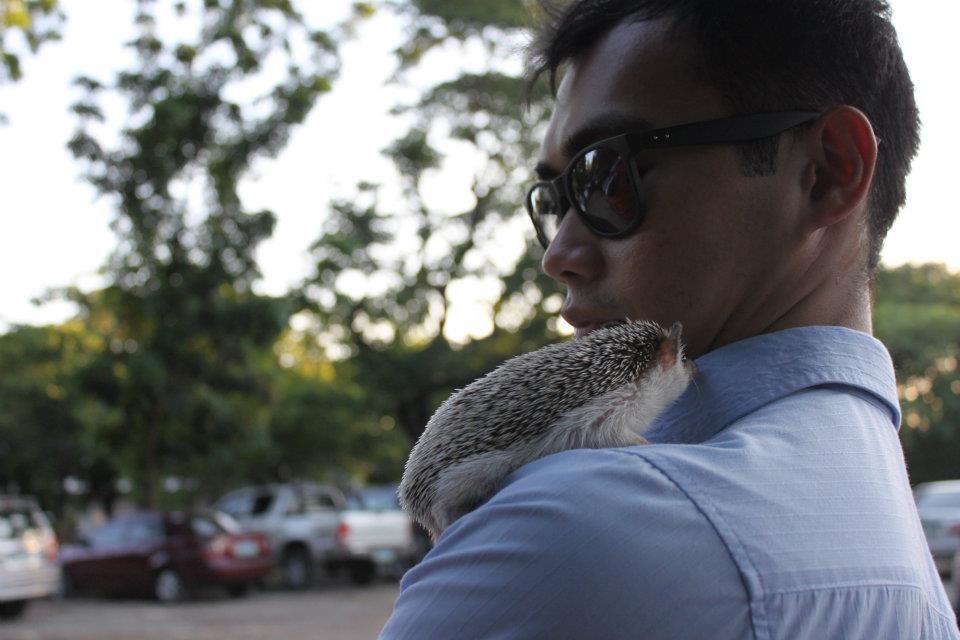 Peter Imbong is a fulltime freelance writer, sometimes a stylist; and on some strange nights, a host. After starting his career in a business magazine, he now writes about lifestyle, entertainment, fashion, and profiles of different personalities. Check out his blog, Peter Tries to Write.