Rappler's resident dad waxes nostalgic and comes up with some reflections on a rainy day
HONG KONG – Rainy days often make me sentimental and nostalgic.
I am not referring to rains brought on by destructive typhoons; such weather is cause for concern.
I mean days when gray clouds create a dusk-like feel in the early afternoon; when downpours are strong enough to postpone a trip to the mall, yet safe enough for one to step outside the house and get lost in the rain's rhythmic pitter-patter; when the wind is just the right strength to spray a cool mist onto one's face.
Such days conjure memories of different times, of different emotions.
Trip down memory lane
As a kid, I would grumpily ask for 5 more minutes of sleep on rainy school days ("bed weather," these days are popularly called) only to jump out of bed the minute I find out school's been called off. I can still feel the excitement (as well as parents' frustration) that used to create.
I remember the days when rains didn't matter to me and my high school buddies, who would brave slippery cement basketball courts to finish off a game of hoops for nothing else but bragging rights and pride.
Or the time when rains caused such horrendous traffic one afternoon that I was stuck on a kilometer-long stretch of Katipunan Avenue in Quezon City for 6 hours. I eventually decided to show up uninvited at a friend's house, where I was welcomed with open arms to spend the night.
This reminds me of the strong bonds of friendship and makes me wonder how he is doing today, living overseas, thousands of kilometers away.
And then there was the time in college when I was walking under the rain with this girl I really liked. I made sure she was completely dry under the folding umbrella we shared, totally okay with the fact that, as a consequence, the entire left side of my body was soaked. I remember being undecided whether I should put my arm around her to make sure she stayed dry (I never did).
To this day, I remember her sweet scent and what young, unrequited love felt like which, many years later, sometimes gives birth to thoughts of what might have been.
Back to the present
There used to be more time to mull over bittersweet memories like these. On a recent rainy day, however, just as I was being drawn into my past (as usual), I was quickly pulled back to the present by those around me — my kids — who, at their young age, have not had the chance to collect such memories yet.
When this happens, I know what I am supposed to do: get my head out of the clouds of the past and focus my attention on them.
To them, I wasn't a kid, or a teenager, or an immature college student. I was just Dad staring at raindrops pelting the window pane. I was just Dad who, when home, is expected to spend time with them playing, singing and reading.
I was just Dad who realizes that for all the happiness and melancholy of life's past, nothing compares to the joy of the here and now in the presence of family.
Many years from now, the kids would have lived long enough to build their own trove of precious memories. Here's hoping that they will look back on the rainy days we spent together, cooped up at home and really feel the love.
Lessons learned on a rainy day
Maybe that's the real gift rainy days have to offer. Sure, they readily prompt us to reflect on where we've come from, but then maybe they also force us to look away from ourselves to focus on those in the present who need us.
We then, in turn, will hopefully help them build their futures.
Maybe rainy days compel us to tie together strings of time that appear fragmented, but are really just one long line of experiences that shape us into who we are and who we want to be. And in so doing, prepare us to become sources of light and warmth for the good of others (like our families) on — quite ironically — their own dark and gloomy days.
As with all rainy days, the clouds eventually disperse and the sun eventually peeks through again. When that happens, it usually signals the return of the daily grind: school and work on weekdays, errands and social obligations on weekends.
But that shouldn't stop us from appreciating the lesson of rainy days: that everyday is an opportunity to create positive, loving memories in service to others — a lesson that can be applied come rain or shine. – Rappler.com
Passing storm photo from Shutterstock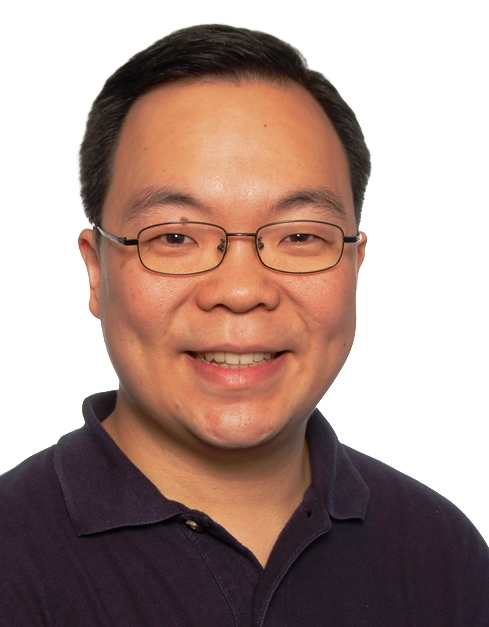 There is the helicopter parent, the negligent parent, and then there's Michael Gohu Yu. A doting father one minute who transforms into Homer Simpson the next, his writing on parenting reflects themes ranging from the humorous to the heartwarming. Whichever the case, though, he always aims to entertain parents of all ages.