This recipe is a guaranteed no-fail, whether you are serving 4 or 40!
MANILA, Philippines – "Wake-up-wake-up" is the translation of gising-gising which, I have to say, is an interesting name for a vegetable dish. 
This dish is a staple in my home because it's easy: easy to make and easy on the budget. All you need are market-fresh ingredients.
Gata (coconut milk) adds richness to the humble kangkong (swamp cabbage). You can also substitute it with thinly-sliced baguio beans or sigarilyas (winged beans). Instead of shrimp, you can use pork or none at all for vegetarians.
I don't know its origin, but I'm guessing it is the distant cousin of the laing that migrated and adapted to what's abundant in the land and what's growing in the backyard.
Gising-gising makes a wonderful partner to grilled favorites like inihaw na tilapia and inihaw na liempo, or fried treats like fried boneless bangus or crispy tadyang ng baka. I personally add a couple of bird's eye chili (siling labuyo) for that extra kick.  
For extra special occasions and when I want to wow my guests, I serve gising-gising topped with bacon-sliced pork belly deep-fried until it is as crispy as chicharon. It's a heart-stopper on so many levels!
This recipe is a guaranteed no-fail, whether you are serving 4 or 40. It is great to teach to kids and young brides who are eager to show-off to their husbands and in-laws.
Don't forget the extra rice!
Ingredients:
2 big bunches of kangkong (swamp cabbage)

1 t vegetable oil

1 red onion, minced

1 c ground pork, about ¼ kg

2 c coconut milk, first press

(kakang gata),

roughly 2 coconuts*

3 chili fingers or

siling haba

, whole if you don't like it spicy, sliced if you want heat to your dish

1 c shrimps, head removed, peeled and deveined

Patis (fish sauce) or salt and pepper to taste
Optional: 1 to 2 pcs siling labuyo (cayenne pepper)

 
*Second press is not needed since there is no ingredient that requires tenderizing.
1. Wash kangkong and cut off the tough part at the base of the stalk. Separate the leaves, coarsely chop and set aside. Slice the stalk into 1/8-inch lengths. 
2. In a pot or deep pan, sauté onions in oil over medium heat until transparent. Add ground meat and continue stirring until the pinkness is gone. 
3. Add the coconut milk. Cover and let mixture boil for 5 minutes. Add the chopped stalks first and cook for 5 to 7 minutes. 
4. Add the chopped leaves and chili fingers next; cover and cook for another 3 minutes. Season with patis or salt and pepper. I prefer patis because it has a sharper flavor which cuts through the richness of the coconut milk.
5. Finally, stir in the shrimps. Put the cover back on and turn off in 2 to 3 minutes.
A tip: Put in the shrimp last because it tends to shrink too much and feel rubbery when overcooked. 
Don't throw the shrimp heads away. Save it for soup broth or gulay guisado for another day. – Rappler.com
Check out our other recipes: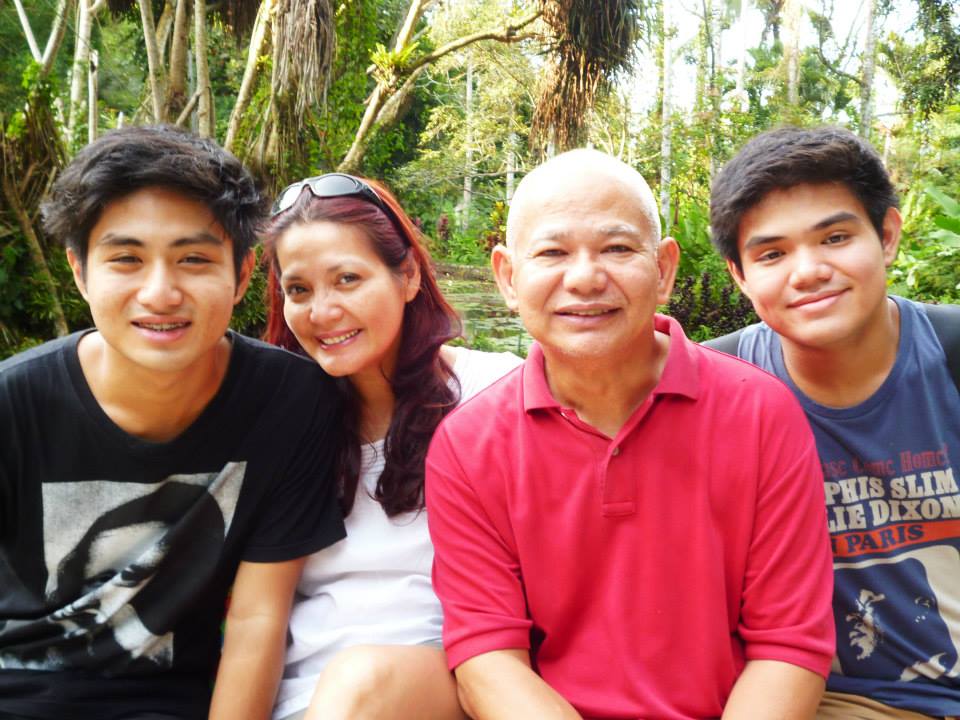 Cooking is one of Marie Pascual's biggest expressions of love. She is a high-ranking executive in a retail company on weekdays. On weekends, she cooks up a storm for the 3 men in her life: her husband of 21 years Emi and her two college boys Jam and Miggy.
It is this same passion and curiosity that takes their family to places that are not normally included in a traveler's itinerary.
Marie is a regular contributor to Appetite Magazine. Her food blog www.kitchenkitchiekoo.com is currently undergoing renovation so she can share more of her flavor adventures.