In this academy, the kids are all right, to quote The Who
MANILA, Philippines – The air is humid as the fog machine by the side of the stage starts to cast a slow and thick layer of mist on the pitch-black stage. A guitar riff from Metallica's "Enter Sandman" begins and the guy behind the microphone emerges in the spotlight.
As the five-note intro continues, the guy – small, with clean cut hair, shirt and jeans  – looks out to the audience looking for his parents. Drums and keyboards join the electric guitar and the audience starts to rise from their seats and cheer.
Say your prayers, little one. Don`t forget my son to include everyone.
And as the chorus rolls in, soon, everyone is singing along. In the crowd, the boy's parents are beaming. Because on that stage is their teen son rocking to Metallica. And it's probably a school night.
This is the School of Rock Philippines, where kids do more than just learn how to play musical instruments.
"We're a performance-based music school," says Nino Caruncho IV, general manager of the first Asian franchise of the School of Rock.
In their first branch located in Greenhills, San Juan, students are given one-on-one sessions with their mentors and also learn to jam with other music students just like a real rock band.
At the end of a season (there are three every year), the aspiring performers showcase their talents in singing, or playing the drums, electric guitar, or keyboard, amid the effects of the optional rock concert-fog machine. And in case you were wondering, the school came first before the movie.
Personalized music lessons have always been the standard, of course. Many a generation of children have gone through hours of afterschool lessons sitting beside an elderly woman teaching the major scales on the piano, or have stood in front of a music teacher giving instructions on how to position a violin under one's chin.
But while you did finger exercises in preparation for playing "Greensleeves" or the "Malagueña," the kids at School of Rock are jamming to the Beatles' "Eleanor Rigby" or U2's "Vertigo."

No matter the genre or instrument, music and learning how to play have always had their benefits.
"Music is creative and it's really nice to have a creative release," says Caruncho. "For me, it helped lot. And if you ask any heartbroken girl or boy, I'm sure they'll say listening to music helped them get through the heartache."
Many studies have cited the benefits of learning to play an instrument for children: it nurtures the ability to distinguish different patterns of sound against background noise, and it develops a good working memory as they learn to read and memorize notes.
For the differently abled, this endeavor serves as a "sophisticated, cognitive, linguistic, social and psychological treatment," says a study from Niagara University in the United States.
"For kids, music stimulates their creativity and helps build their personality," says Caruncho. "And if you start playing and performing in front of people, this helps build confidence, friendships and camaraderie.
"When you practice in a band, you just can't play on your own. You have to be aware of the other kids playing the other instruments. There's a lot to take from it and not just being able to play an instrument."
Why rock 'n' roll instead of other genres?
"Rock 'n' roll is fun, exciting and inspirational," says Caruncho. "Also, all the music we have now have been influenced by classic rock artists: the Beatles, the Rolling Stones, the Beach Boys. Even our Original Pilipino Music (OPM) has been influenced by the old style of rock. So I think that's the best way to teach the kids."
Elton John was once quoted as saying that "the great thing about rock 'n' roll is that someone like me can be a star." For these kids, that just might be the case. 
– Rappler.com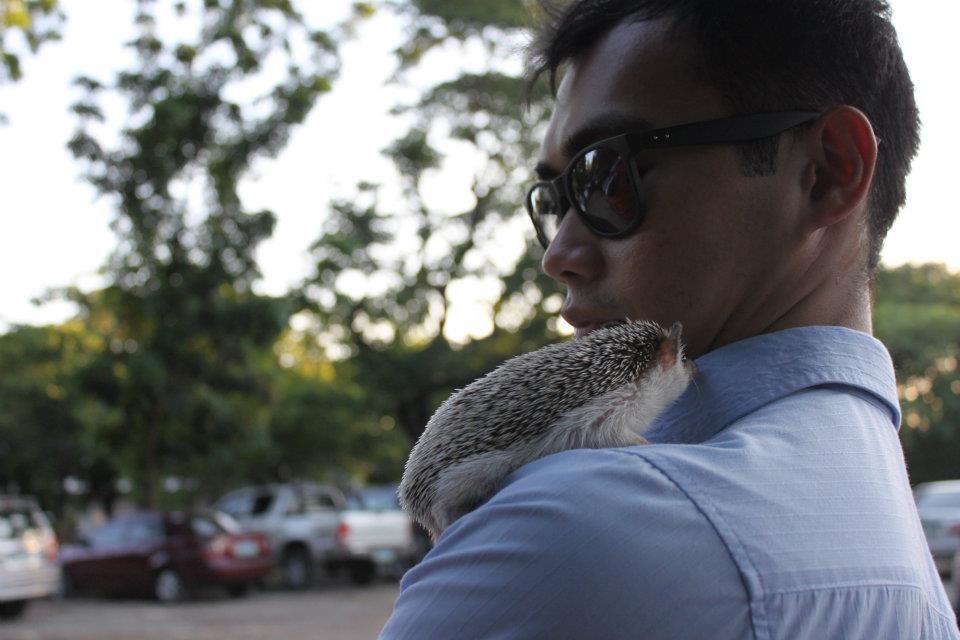 Peter Imbong is a full-time freelance writer, sometimes a stylist, and, on some strange nights, a host. After starting his career in a business magazine, he now writes about lifestyle, entertainment, fashion and profiles of different personalities. Check out his blog, Peter Tries to Write.