Fight rainy season illnesses the spicy way
MANILA, Philippines – It's the season of rains and typhoons, and the season of cough, cold and flu, too.
To protect you from these common rainy season afflictions or to help speed up healing — if you already have them — here are some of the most powerful natural remedies:
Garlic
This ubiquitous spice in Filipino kitchens actually has a host of benefits. Thanks to allicin — the compound mainly responsible for its pungent odor — garlic is one of the most powerful natural antibiotics.
It is also antibacterial, antimicrobial, antifungal and antiviral, ideal for respiratory ailments. And if you have stubborn phlegm stuck in your throat, garlic will help you cough it off.
Garlic is among the plants found by the Department of Health (DOH) to have medicinal value.
So when you feel the sniffles or a sore throat coming, take garlic to prevent your condition from worsening.
READ: Affordable superfoods in PH
If you want the fastest and most potent effect, take raw garlic. While deodorized garlic supplements also have benefits, raw garlic is best when fighting bacteria in your respiratory tract.
How to take raw garlic? Mince it and mix it with honey, another antibacterial and antimicrobial remedy. You can also mix in cinnamon powder both for fragrance and taste, and also for its antibacterial properties. 
Take at least 4 garlic cloves a day. On occasions when the taste of garlic seems too strong for you, you can also take onion as an alternative, garlic's less potent sister and also a relative of the allicin family.
Lagundi
Also among the medicinal plants which got the nod from DOH, lagundi's 5-fingered leaves are a particularly popular cough remedy.
It is also good for cold, fever and flu. It relieves cough symptoms, loosens and helps release phlegm. 
Remi Santiago-Bautista: Soul food
Boil half a cup of lagundi leaves in two cups of water and drink half a cup of the decoction 3 times a day. To preserve more of the leaves' potency, simply pour boiling water over them and let the leaves steep in the water.
Lagundi in tablet, capsule or syrup form is also available in drugstores.
Turmeric
Turmeric — or luyang dilaw — is a member of the ginger family but far more potent. With its substance curcumin effective in reducing pain and inflammation, turmeric is good for the sore throat and body pain you may suffer when down with the flu.
READ: Surefire, all-season home remedies
Its flavor is particularly strong and not pleasant for all. If you are preparing turmeric tea, you can mix it with pandan and lemongrass to make it more palatable. You can also take it in capsule form.
You can also buy turmeric powder and mix it with soups and other dishes, especially curry.
Watch this video to know more about the benefits of taking turmeric and ginger: 
Guava
While calamansi and other citrus fruits are the usual and effective remedies for coughs and colds (mostly because of their Vitamin C), guava is actually the fruit richest in Vitamin C, with 4 to 10 times more than orange.
The juice of raw, immature — not ripe — guavas is effective against cough and colds. A decoction of guava leaves also helps thin mucus and disinfects the respiratory tract and lungs.
Chili pepper
Good news for spice lovers: you can keep your food hot with spices like siling labuyo and cayenne pepper.
In fact, it is recommended that you make your food spicier when you are down with the cough. Capsaicin, the substance which makes chili hot, helps breaks down mucus and clears the nose and throat. 
READ: Ayurveda and a season of sickness
Grind chili up and mix it with soups, or sprinkle it fresh or dried over your food. For faster results, include as much chili as you can in each meal. 
Below are easy to prepare, flu-fighting recipes which use some of the ingredients above:
– Rappler.com
Guava photo from Shutterstock
Sources: http://www.organicfacts.net / http://www.naturalnews.com / http://www.encognitive.com / http://www.myamazingearth.com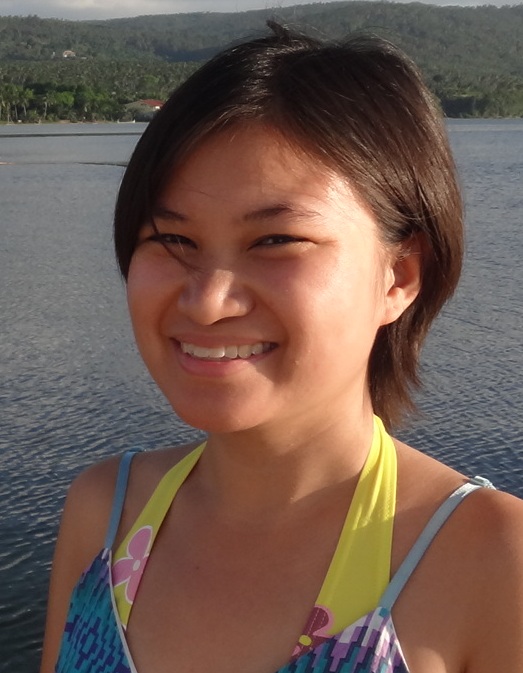 Claire Madarang is a writer, traveler, and seeker. Her wanderlust takes her on adventures like backpacking for 7 weeks straight. Her seeking leads her to different wellness practices like meditation and healthy (mostly vegetarian) eating. Follow her adventures, tips, and epiphanies at her blog, Traveling Light.