In 2012, two Filipino male representatives got noticed by the worldwide audience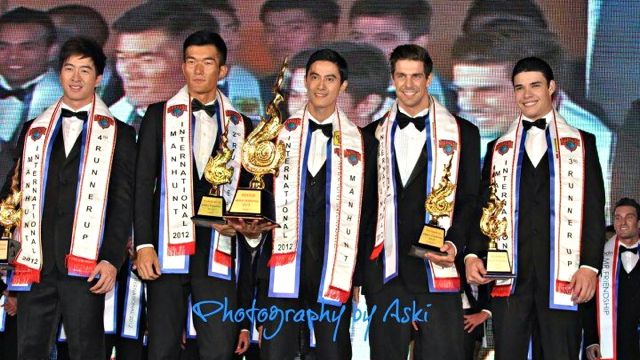 MANILA, Philippines – The Philippines may be a powerhouse in the world of female beauty pageants, but the world of male pageants was always its waterloo.
This changed in 2012, when two Filipino male representatives got noticed by the worldwide audience in two male pageants.
June Macasaet, a 29-year-old commercial and ramp model, bested 52 other contestants at the Mister Manhunt International pageant held in Bangkok, Thailand. He was not a heavy favorite during the competition, but June knew how to put on the charm: he behaved well and focused on his goal — to be the first-ever Pinoy to win the Mister Manhunt International title.
READ: Filipino wins Mr. Manhunt International 2012
June's determination did him well and made him stand out during the finals. He even bagged the New Urban Male award.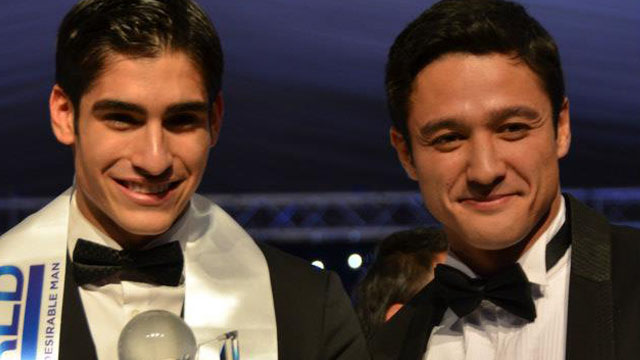 Meanwhile, model and athlete Andrew Wolff finished second at Mister World 2013 in Kent, United Kingdom. His membership in the Philippine Volcanoes since 2007 gave him an advantage in the Sports Fast Track Challenge.
But Andrew stood out even more in the Multimedia Challenge where the candidates were tasked to make a documentary. He won the award "with his energetic and engaging creations on his social media pages. He was deemed to have created the most exciting, informative and inventive news stories."
Andrew's Mister World stint allowed us to see the other side of a once-controversial celebrity. Today, he is involved with Tuloy Foundation, an advocacy group that supports marginalized children.
Their wins gave a boost to the male pageant industry in the Philippines, with the launch of Mister International Philippines and a more rigorous search for the next Mister Manhunt Philippines.
Mister International: 'Distinctively handsome'
From a small pageant in 2006, the Mister International pageant has evolved into "a powerful, year-round international organization that advances and supports opportunities for these young men," as written in the Mister International website.
The pageant is owned and organized by the Mister Singapore Organization, dedicated to promoting healthy lifestyles and harnessing leadership in young men. The reigning title-holder is Ali Hammoud of Lebanon.
The 2013 Mister International pageant will be held in Indonesia on November 21 (Miss World 2013 will also be held in Indonesia on September 28).
Who's wearing the Philippine sash?
Last June 21, former University of the East (UE) cager Gil Wagas, who represented Lapu-Lapu City, was named Mister International Philippines 2013. His victory did not come as a surprise since he was considered a front-runner. Gil towers at 6'2″ with a good physique; this could work to his advantage when he competes in Indonesia later this year.
Here is a video of the June 21 pageant posted on YouTube:
Follow updates here: http://www.mistersingapore.org/misterinternational
Facebook: http://www.facebook.com/OfficialMisterInternational 
Mister Manhunt International: Search for the best male model
Established in 1993, Manhunt International is the world's longest running male pageant and model contest. Owned and trademarked by Exclusive Resources Marketing Pte Ltd and Procon Leisure International Pty Ltd., this contest aims to provide contestants and winners with a platform to launch their international modeling career.
Contestants are judged based on their catwalk and runway skills aside from their ability to be photogenic, their good looks and healthy lifestyle. Communication skills and a good personality are also considered.
The 2013 pageant will be held in Beijing, China in November.
Who's wearing the Philippine sash?
Prime Event Productions Philippines Foundation Inc, the organization behind the Mister International Philippines pageant, is set to organize this year's search for Manhunt International Philippines. Screenings are being held all over the country as of writing, in search for the strongest delegate who can duplicate June Macasaet's 2012 victory. The national finals is set for October. 
Follow updates here: http://www.manhunt.com.sg/ and www.manhuntphilippines.com
Facebook: https://www.facebook.com/ERMManhunt 
Mister World: 'The search for the world's most desirable man'
The Mister World pageant has been held biennially since 1996 and is organized by the Miss World Organization, the same organizer of the Miss World pageant. The contestants face tough sports and endurance challenges, as well as talent, fashion and style competitions.
In 2012, the Multimedia Challenge was added. The contestants were brought to Canterbury for a day with their cameras and mobile phones, tasked to document Canterbury. Mr Philippines won this round with his a 15-minute film exploring the Church Of England. The reigning title-holder is Francisco Escobar of Colombia.
Who's wearing the Philippine sash?
No announcement has been made yet, but CQ Global Quest Inc, the licensee of Miss World in the country, holds the right to appoint the Philippine delegate to this contest.
Follow updates here: http://www.mrworld.tv/ and http://www.missworldphilippines.com/index.php/mr-world
Facebook: https://www.facebook.com/MrWorldFinal
– Rappler.com
You can also read:
Big 4: The 'Olympics of beauty'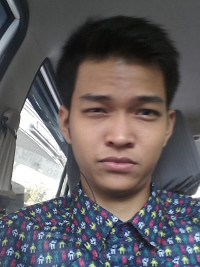 Drew Francisco is a 23-year-old corporate slave who earned his journalism degree in UST. He regularly contributes articles to Missosology.info, where he is tagged a "pageant expert." He also maintains a blog (angharaya.wordpress.com) dedicated to beauty pageants. He has never missed a live telecast of the Miss Universe since 2007.