Get to know the Filipinas competing in lesser known beauty pageants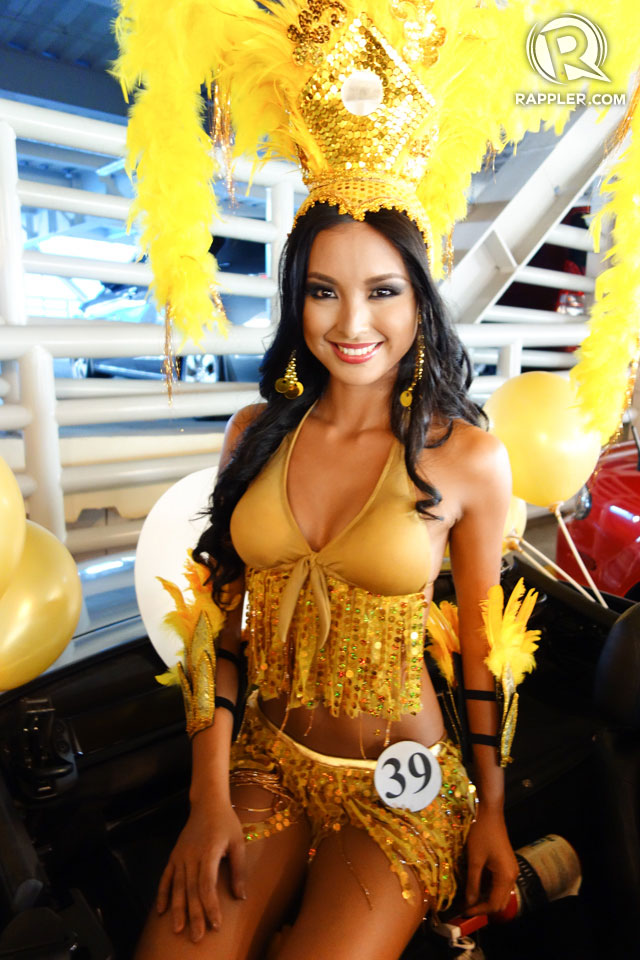 MANILA, Philippines – There are the premiere beauty pageants — Miss Universe, Miss World, Miss International and Miss Earth — and there are those that are newer, younger, even considered to be smaller. 
Big 4: The 'Olympics of beauty'
These "smaller" pageants nonetheless celebrate beauty and unity among nations. They may be less popular, but they also matter.
Miss Tourism International: The New Year's Eve pageant
Miss Tourism International was inaugurated in 1994 in Malaysia in a bid to promote the country's tourism industry. The pageant is organized by D' Touch International Sdn Bhd.
The reigning queen is Cebuana beauty Rizzini Alexis Gomez of the Philippines.
READ: Philippines bags Miss Tourism International crown
Who's wearing the Philippine sash?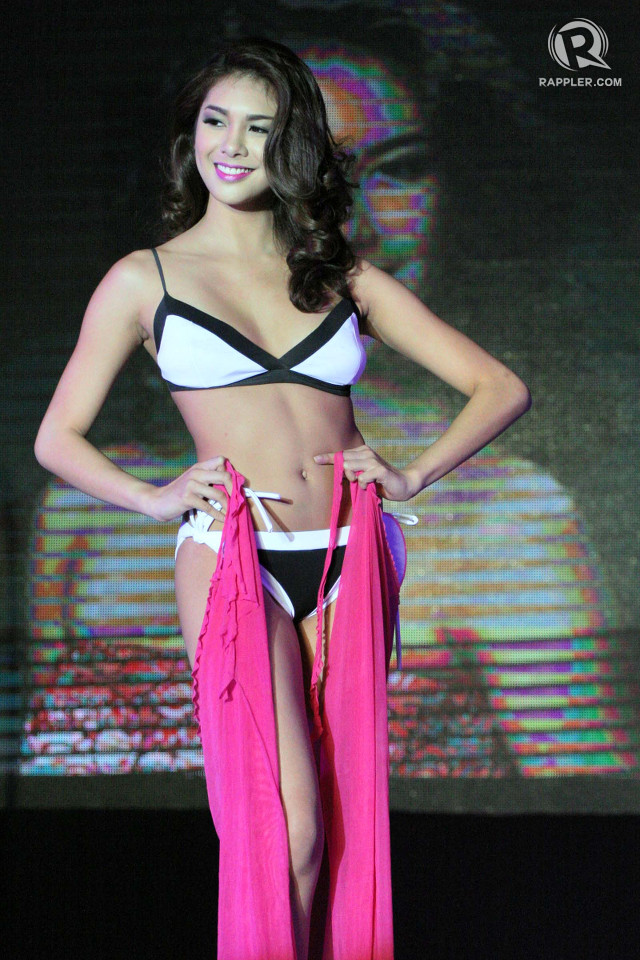 Eyeing a back-to-back feat for the country with this year's pageant is another Cebuana: Angeli Dione Gomez. The recently-crowned Mutya ng Pilipinas Tourism is a film graduate from Toledo, Cebu. She also joined this year's Bb Pilipinas pageant.
Angeli was also named Reyna ng Aliwan 2012 and Miss Resorts World Manila 2012 4th runner-up. 
Hall of Fame
The Philippines has won the Miss Tourism International crown twice: first in 2000 with Maria Esperanza Manzano, and second in 2012 with Gomez.
Follow updates here: http://www.misstourisminternational.com/home/
Miss Tourism Queen International: Enhancing tourism development
Run by Singapore-based Exclusive Resources Marketing Pte Ltd, Miss Tourism Queen International (TQI) aims to enhance tourism development, friendship and international culture exchange among participating nations. The TQI Organization held its first world final competition in Sri Lanka in 1993. The pageant has been held in China since 2004.
In 2012, the pageant was set for December 11 to 29 in China but was cancelled for undisclosed reasons. There is no word yet on when and where this year's pageant will take place.
The reigning queen is Kantapat Peeradachainarin of Thailand who won the title in 2011.
Who's wearing the Philippine sash?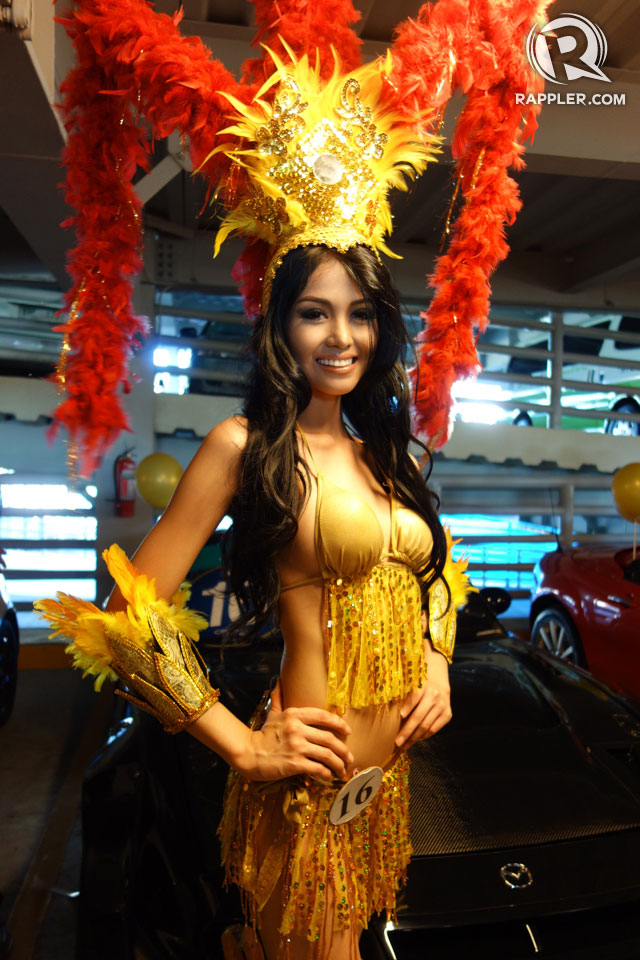 Joanna Cindy Miranda gave up her hosting stint at TV5's "Wil Time, Big Time" to chase her dream of becoming a beauty queen. Her sacrifice paid off, as she was crowned Bb Pilipinas-Tourism last April. With her doll-like beauty and healthy figure, this 23-year-old Tourism cum laude graduate won't have a hard time getting noticed in any international pageant.
READ: Bb 16 Joanna Cindy Miranda wins Rappler poll
"Even though I didn't win Bb. Pilipinas-Universe, the pressure is still very high. Pinays are known in the pageant industry and the people's expectations of the Philippines are really high," she said in an interview with the Varsitarian, UST's official publication.
Hall of Fame
Justine Gabionza won the Philippines's Miss TQI crown in 2006.
Follow updates here: http://www.misstqi.com/
Facebook: https://www.facebook.com/MissTourismQueen
Miss Asia Pacific World: Super talent endeavor
Run by Elite Asia Pacific Word Group, Miss Asia Pacific World is a beauty pageant, talent competition and supermodel search rolled into one. The contest, which started in 2011, works toward making its winner "a global star." 
Winners of this infant pageant spend months in Korea for talent management training. The reigning queen is Himangini Singh Yadu of India. The 2013 pageant will take place in Seoul, South Korea on October 30.
Who's wearing the Philippine sash?
Mary Joy Siazon, 21, from Northern Luzon will represent the country. Standing 5 feet 8 inches, Mary Joy represented the Philippines in Miss Yacht Model International in 2012.
Hall of Fame
Philippines' Next Top Model Cycle 1 winner Grendel Alvarado made it to the top 15 in 2012 and was named Best in Evening Gown.
Follow updates here: http://www.missasiapacificworldsupertalent.com/
Facebook: https://www.facebook.com/OfficialMissAsiaPacificWorldSuperTalent
Miss Intercontinental: Glorious beauty of diversity
An annual contest run by the Panama-based World Beauty Organization, Miss Intercontinental began as a local teen pageant in 1971 to promote tourism in Aruba. It is dubbed "the UN of glamour and beauty." 
Daniela Chalbaud of Venezuela will crown her successor in Cairo, Egypt in November.
Who's wearing the Philippine sash?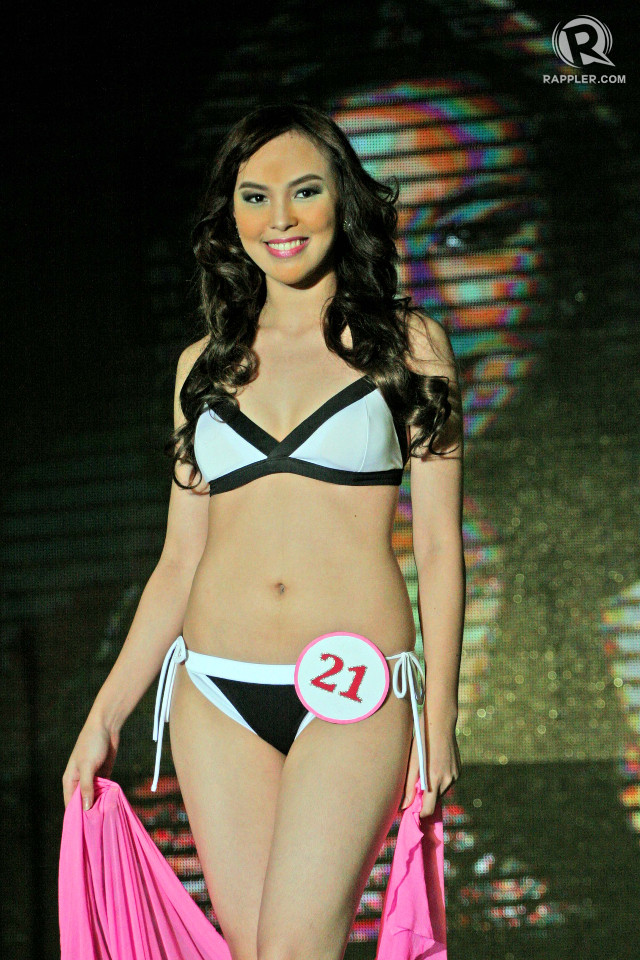 The Philippines has yet to win its first Miss Intercontinental crown. Up for the challenge is 18-year-old Koreen Medina, who was crowned Mutya ng Pilipinas-Asia Pacific International last July 26. Her win did not come as a surprise since she had won various sponsor awards prior to the finals.
READ: Koreen Medina crowned Mutya ng Asia Pacific
Koreen joined "Pilipinas Got Talent Season 2" and was named grand winner of the Coca-Cola Music Talent Search Finals in 2011. She was also the grand winner of "My Girl," the beauty pageant segment of the defunct ABS-CBN show, "Happy Yipee Yehey."
Hall of Fame
The highest placement the country has ever achieved is Maria Sovietskaya Bacud's 2nd runner-up finish in 1995.
Follow updates here: http://www.missintercontinental.com/history/
Facebook: https://www.facebook.com/worldbeautyorganization
Miss Supranational: Uniting the world through beauty
Miss Supranational is a 5-year-old pageant run by the World Beauty Association. True to its name, the pageant aims to transcend borders by uniting the world through beauty. This year's pageant will be held on September 6 in Minsk, Belarus, the home country of the reigning queen, Ekaterina Buraya.
Voting for Miss Supranational Internet started on Friday, August 9. The winner will automatically get a spot in the Top 20. Visit this page for more details: http://www.misssupranational.com/VotingPage.html
Who's wearing the Philippine sash?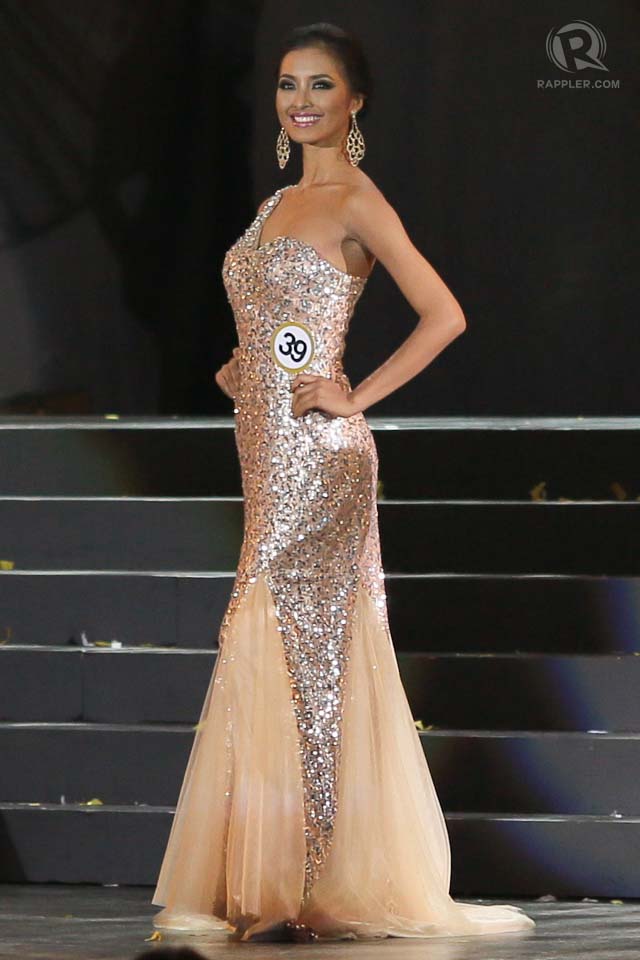 At the Bb Pilipinas 2013 coronation night, Mutya Johanna Datul sashayed with grace and elegance in her glittering long gown, en route to bagging the Best in Evening Gown prize. From that moment, she was destined to win the crown, until she answered her final question.
This was expected, though, because she had been vilified online for weeks prior to the finals for her English-speaking skills. Nevertheless, her dream to become a beauty queen still came true: she was named Bb Pilipinas-Supranational. It was the right decision to send her to Miss Supranational since there is no Q and A segment there.
In one of her interviews, Mutya said she is working on improving her communication skills and that she is determined to bring home the crown. This girl is among the top favorites by pageant fans to win the crown, alongside Brazil's Racquel Benetti and Puerto Rico's Desiree del Rio. 
Other Pinays in the pageant 
Mutya, for sure, won't have a hard time adjusting in Belarus as she will be joined by two more Filipinas in the pageant.
Marie Molo Peter and Suzette Hernandez, both Bb Pilipinas alumni, will be representing Norway and Canada respectively in this year's Miss Supranational pageant.
Marie placed 2nd runner-up in this year's Miss Norway Universe pageant. This 22-year-old competed in Bb Pilipinas 2012 and in Miss Humanity International in Barbados. Today, she is among Miss Universe Norway Organization's show walk instructors in the training courses for fresh candidates.
Vancouver-based Suzette is no stranger to pageants. She was first runner-up in Mutya ng Pilipinas 2010, a Bb Pilipinas 2011 candidate and Miss Universe Canada (MUC) 2012 Top 12 finalist. Aside from that, this 26-year-old is an experienced ramp model and an avid traveler. In her profile page for MUC, Suzette says she "believes that anything is possible through hard work, perseverance and determination." 
Hall of Fame
The Philippines' highest placement so far was Elaine Kay Moll's 3rd runner-up in 2012.
Follow updates here: http://www.misssupranational.com/
Facebook: https://www.facebook.com/MissSupranational
– Rappler.com 
You can also read: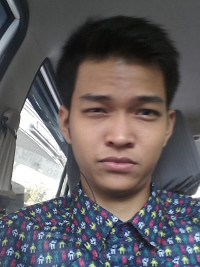 Drew Francisco is a 23-year-old corporate slave who earned his journalism degree in UST. He regularly contributes articles to Missosology.info, where he is tagged a "pageant expert." He also maintains a blog (angharaya.wordpress.com) dedicated to beauty pageants. He has never missed a live telecast of the Miss Universe since 2007.