The Pinay beauty queen is off to Minsk, Belarus to compete in Miss Supranational 2013
MANILA, Philippines – On August 13 at 3pm, Bb Pilipinas Charities Inc (BPCI) threw a bon voyage party at Gloria Maris in Gateway Mall, Cubao for Mutya Datul, reigning Miss Supranational Philippines. She will be leaving for Belarus on August 17 to represent our country in the Miss Supranational beauty pageant. 
Bb 39: Mutya Johanna Datul, 20, Isabela
Miss Supranational is run by the Panamanian group World Beauty Association. It has been held in Europe since it began in 2009. In spite of its newness, Miss Supranational has attracted some 94 nations this 2013, making it one of the biggest international beauty tilts in the world.
Beauty pageant 101: The other pageants
In 2012, the Philippines won the Miss Supranational 3rd runner-up title after 5'11" stunner Elaine Kay Moll wowed the judges in Poland. Will Mutya Datul surpass that achievement?
Elaine thinks so. "I really believe in Mutya. I think she'll win because she's super pretty and confident.
"But her difficulty is sometimes she can't really express what she feels. In Belarus she'll have to speak English; if there is a translator, it will be easier. But Mutya has [substance]!" 
Mutya admits that she gets tongue-tied in front of people. She says in Filipino: "I used to get nervous and couldn't hear [myself speak]. But after taking classes at Dale Carnegie and ESA [Entrepreneurs School of Asia], I'm no longer afraid to talk in front of people. I can now hear myself and organize my thoughts."
The Isabela native adds, "If I know in my heart that I can't handle it, I will ask for a translator."
Communication will be an important part of Miss Supranational even if there is no Q and A segment during the coronation night on September 6. Elaine explains, "There is a 15-minute closed-door interview with the judges the day before the pageant and it will be scored." 
About Mutya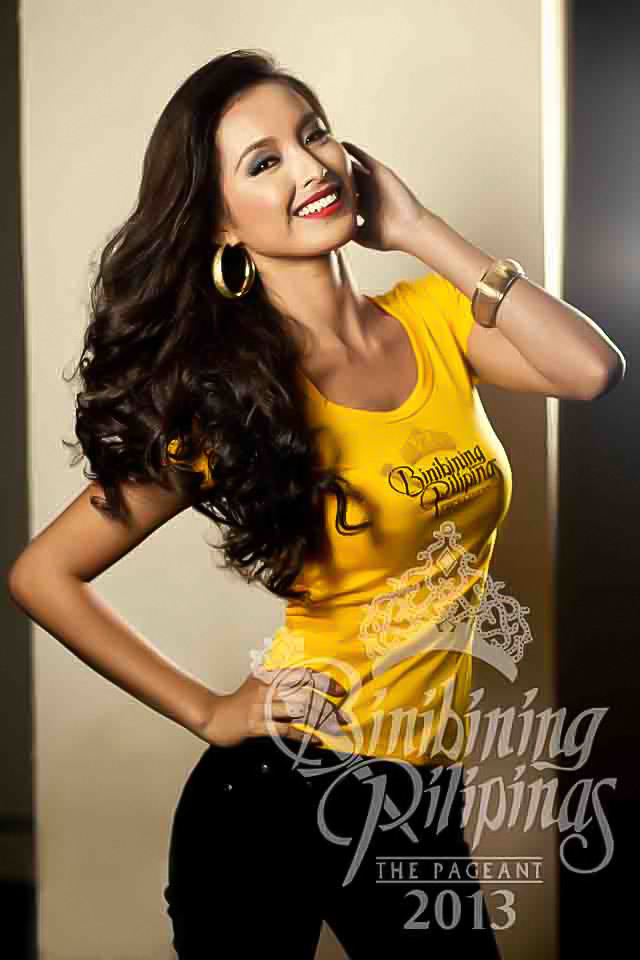 This 21-year old beauty hails from Santa Maria, Isabela and is proud to call herself a "probinsyana" (country girl). Although she comes from a poor family, she is very resourceful and driven.
Mutya would join beauty pageants in Isabela (and win most of them) to get extra funds for her schooling and the medical expenses of her mom. Her first national pageant was Mutya ng Pilipinas 2012 where she entered the Top 10.
Her second national pageant was Bb. Pilipinas 2013 where she finally struck gold winning the Miss Supranational Philippines title.
The 'Salagubang Walk'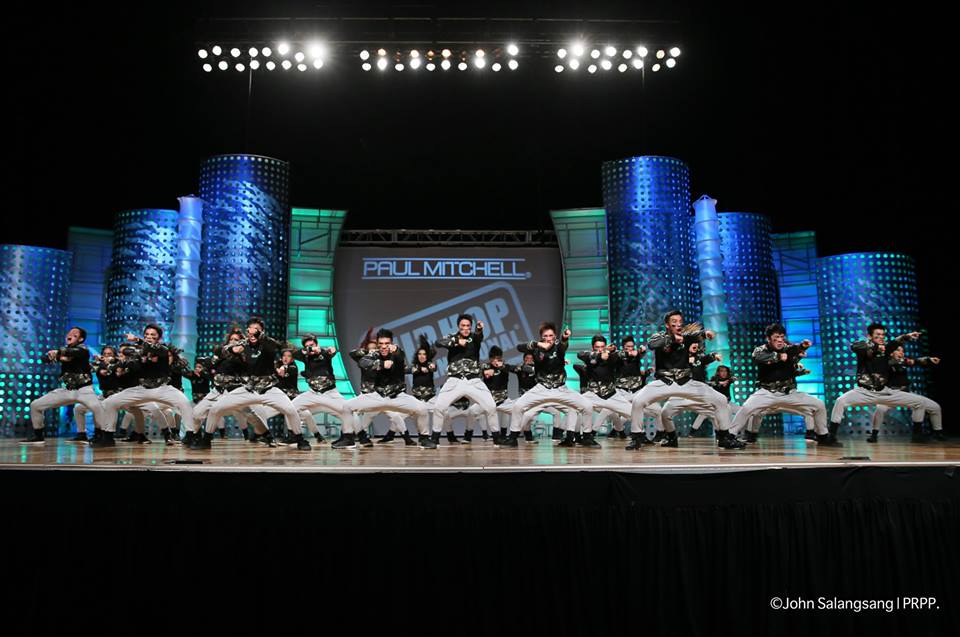 If previous Bb. Pilipinas beauty queens Shamcey Supsup had the "Tsunami Walk" and Janine Tugonon, the "Cobra Walk," Mutya has her own signature walk which she dubs "The Salagubang" (The Beetle).
Mutya demonstrated the walk at her send-off party, which she described in Filipino as "like flying but with sexy half-pivots." At the end of her demo, she had the audience clapping and cheering!
Mutya's biggest strength is the way she flies on stage. While negotiating the catwalk, her eyes light up like a shining welcome sign and, before you know it, she has found her way into your heart. Of course, it doesn't hurt that she's easy on the eyes with that classic Maria Clara face: sweet one moment, fierce the next.
Even more important — she's delicately beautiful up close.
Diet and exercise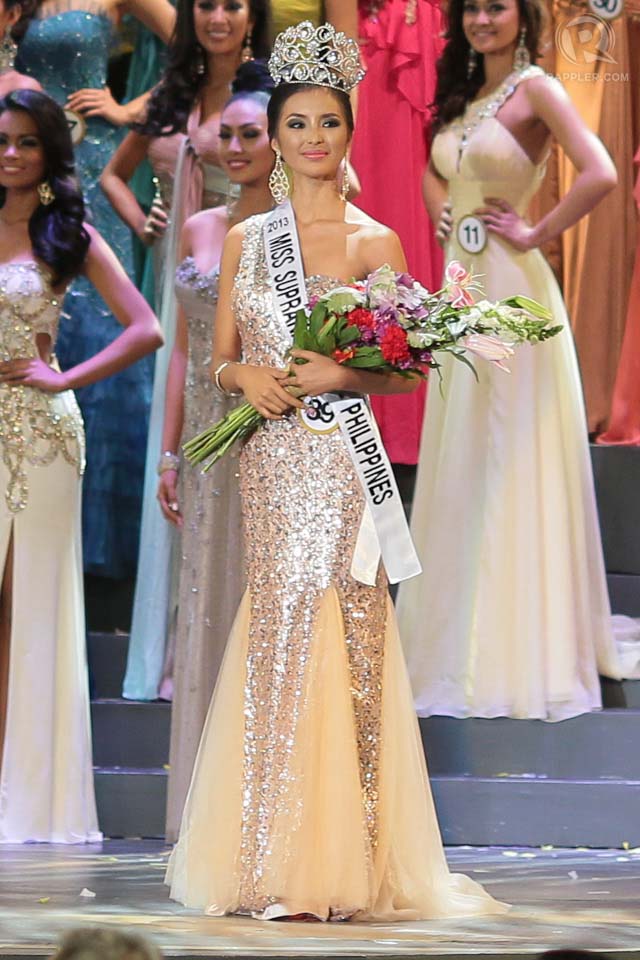 All Bb. Pilipinas beauty queens go through a strict diet and exercise regimen to prepare for their respective international competitions. In the case of Mutya, she has always been on the slim side so the "diet" part was not a problem for her. 
Getting toned up in the gym was a challenge. "I thought that being thin was okay for pageant competition, but I was wrong. I had to get toned! After working with John Jay Cuay of Gold's Gym, I developed abs, toned shoulders and my waistline is now down to 22 inches. I am happy with the result!"
Pageant fans are hoping they too will be happy with the results of Miss Supranational 2013.
Mutya promises to do her best, saying, "I am thankful to all those praying for me and those who trust me, and I will do everything I can to give you that crown!" 
Here are Rappler's exclusive photos from Mutya's send-off party, taken by Jory Rivera/OPMB:
– Rappler.com
LET'S SUPPORT MUTYA! Vote for Mutya to win the Miss Internet special title at Miss Supranational 2013 here: http://www.misssupranational.com/VotingPage.html. In 2012, the Philippines entered the Top 12 in Internet votes.
Follow Mutya's Miss Supranational journey through her Twitter account, @realmutyadatul.
You can also read: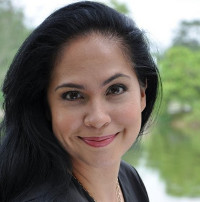 Joyce Burton-Titular is a Filipina beauty queen with two Binibining Pilipinas titles: Miss Young Philippines 1980 and Binibining Pilipinas-Universe 1985. She currently keeps a beauty queen blog calledAdventures of a Beauty Queen.
Joyce has more than a decade of experience as a news presenter. Her main work today is voicing — hers is the voice that reminds you to fasten your seatbelt and turn off your cellular phone when you fly Cebu Pacific.
Joyce is a mother of two, wife of one and the slave of 7 dogs and 7 cats.