Don't wait for illness before you pay attention to your health
MANILA, Philippines – It is common sense to go to a hospital when you feel sick or are suffering from some sort of affliction. The doctor then examines you, gives you a diagnosis and prescribes a procedure or medication to alleviate your condition. [Ed's note: This applies to people who are more comfortable with Western medicine. We also believe in alternative healing methods. Rappler is a place for all.]
But when you feel perfectly healthy, are not suffering from any kind of illness, where do you go? If you want to go the extra mile and make sure you stay healthy, you make your way to a preventive medicine center. 
Perhaps the first and most important question to ask is: "Why go to a medical facility when you're not sick?"
The answer is actually quite simple. "The reality of medicine and health is that you don't want to be too late in the game," says Michael Genato, business development manager of LifeScience Center for Wellness and Preventive Medicine in Taguig City. 
"They always say that early detection is the best thing. Oncologists, for example, will tell you sayang if you found out that you had a certain kind of cancer. If they only knew earlier, they [and you] could've done something about it."
LifeScience is far from your stark and bleach-smelling clinic or hospital. It is located on the 8th floor of a busy office building in the business district of Taguig City. The expansive lobby has a modern-minimalist aesthetic with a large wood-paneled desk that serves as the receptionist's area, equally large sofas, recessed lighting and furniture by Kenneth Cobonpue.
An outdoor wooden deck provides clients a place to unwind and relax. It's not quite the medical facility one typically has in mind.
That was exactly the plan, says Genato. "For us, if you know that you can stay healthy or be healthier, and you have that kind of mindset, you're the audience that we want to cater to." 
Their proposition, he says, starts with a very basic buy-in: "We are for those people who want to give a little more value to their health."
Genato likens the process to a parent taking his kid to a pediatrician who ensures that the kid grows up properly and is on track in terms of his development. "Why would you stop at a certain age?" asks Genato. "Continue it [through adulthood]. That's the whole predictive model."
There are 3 steps:
1. Consultation
Unlike your typical hospital consultation that can last for only a few minutes, at LifeScience, a consultation can reach up to an hour and a half. It's through this time, says Genato, that the doctor is able to fully understand the client, his lifestyle and his needs. From these, the doctor can recommend tests to see where the client needs the most help.
2. Validation
The doctor's initial assessment is then validated through several laboratory tests. A micronutrient profile, for example, shows your vitamin deficiencies. A hormone profile can detect hormonal imbalance; gene testing analyzes your propensity to specific diseases by identifying certain markers.
3. Health regimen design
Once the tests are completed, the doctor will design a customized health regimen which may include ingestible supplements and any of the following:
"A lot of our clients come in because they're interested to know what they can do to be healthier," says Genato. Sometimes, sick people come in as well to receive secondary treatment.
"We have clients, for example, who have Parkinson's disease. What we can prevent from happening is the progression of the disease. We prescribe a program which can help the rest of the client's system stay at the top of its potential."
What preventive medicine does, says Genato, is to try "to forecast and see. If this is your lifestyle, if this is what you eat, if this is your deficiency, this is what you will come to be." Before you even reach that point in your life, address it now.
It may be cliché, but prevention will always be a good idea. – Rappler.com
Heart in hands photo from Shutterstock
LifeScience is at the 8/F, Accra Law Tower, 2nd Avenue corner 30th Street, Bonifacio Global City, Taguig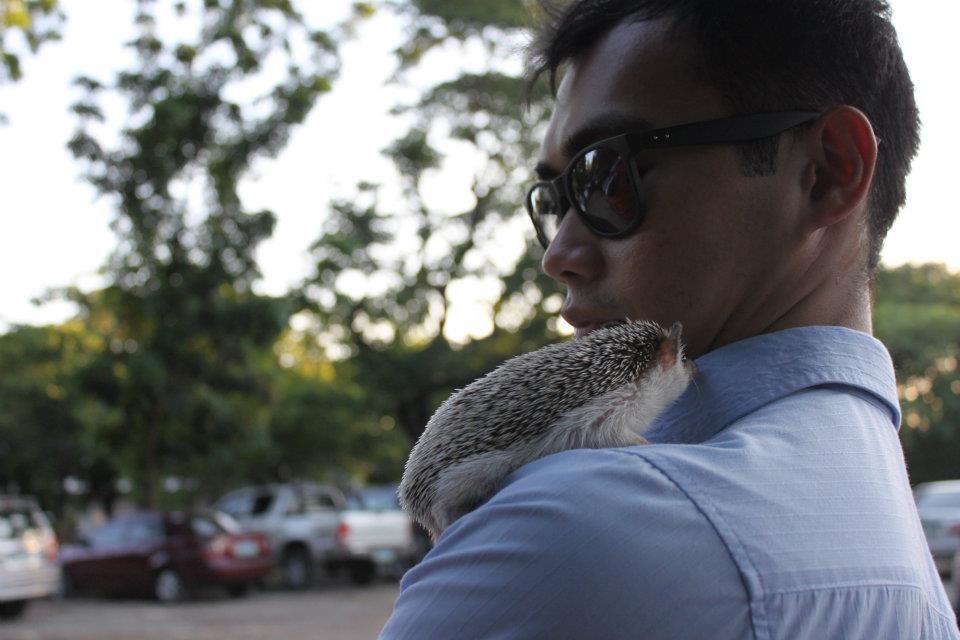 Peter Imbong is a fulltime freelance writer, sometimes a stylist; and on some strange nights, a host. After starting his career in a business magazine, he now writes about lifestyle, entertainment, fashion, and profiles of different personalities. Check out his blog, Peter Tries to Write.