This side dish brings back memories of 'Cooking It Up with Nora'
MANILA, Philippines – How lucky am I to have met in one way or another culinary legends like [the late] Doreen Fernandez, and also Amy Besa and Nora Daza. I met Nora because she is the mom of my good friend from high school, Nina Daza-Puyat. Back then, I would already watch Nora cook away on Saturday mornings. A lot of what I know now I learned from watching her.
Many years later, for my wedding gift, my officemate Fe gave me the book, "Nora Daza: A Culinary Life." Today, the inside covers are speckled yellow and brown, the pages loosened — proof that it has been used for many lovely meals, fun parties and joyous reunions of friends, family and loved ones.
There is a simple entry in that book which, for a change, I make more for myself: a side dish that is so good, it makes the main dish sing. Because of it, simple fried or grilled fish becomes an elegant course that deserves lots and lots of rice.
Two jars sit in my refrigerator, the flavors of pickle juice, shallots, briny olives, paprika and olive oil slowly coming together. I tweaked it a bit by having green and black olives, less chopped green onions and extra virgin olive oil.
They say that Salsa Monja or Nun's Sauce dates back to the Spanish times when nuns prepared it as appetizer or as an accompaniment to main courses, hence the name. It is not as common as atchara and would not normally be featured in Filipino cookbooks.
Thank God for Fe who gave me the book! And if not for Nora Daza, I wouldn't have discovered the joy of preparing and having this side dish. 
The thought of making a new Salsa Monja batch after quite some time [I was trying to avoid rice] struck me when I saw roadside braids of shallots and small garlic heads as we rode home from Baguio.
The size of the shallots were perfect for Salsa Monja, I told my husband. So I threw discipline out the window and followed my taste buds instead.
This recipe is from "Nora V. Daza: A Culinary Life [Personal Recipe Collection]," 1992:
1½ c bread crumbs

2 T paprika

1 c olive oil

1 c juice of sweet mixed pickles*

2 T finely pounded garlic

2 T salt

½ c mix of green and black olives

½ c small shallots, peeled

¼ c chopped green onions

½ c olive oil [preferably extra virgin olive oil]

½ c juice of sweet mixed pickles

More salt to taste
1. Sift bread crumbs and paprika. Place in a clean jar with cover [I use a one-quart canning jar].
2. Add the next 7 ingredients. Shake all the ingredients in the bottle. Adjust the taste by adding more salt or paprika.
3. Let it stay in the ref for a day or two. Add the remaining olive oil and pickle juice.
My personal tip:
I realize that one might have to buy huge pickle jars to get the juice. What I've done to get "extra mileage" is get a small jar of mixed pickles, put it in a sauce pan, add one cup of cane or distilled or apple cider vinegar and one cup of sugar.
Let it simmer over low heat for about 20 to 30 minutes. – Rappler.com
Check out our other recipes: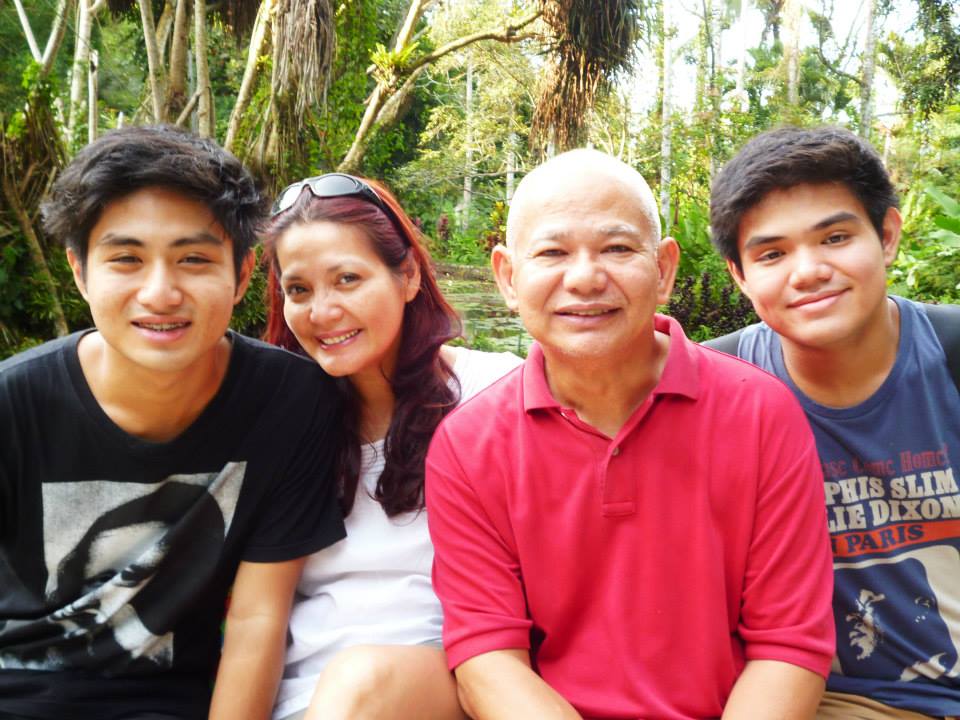 Cooking is one of Marie Pascual's biggest expressions of love. She is a high-ranking executive in a retail company on weekdays. On weekends, she cooks up a storm for the 3 men in her life: her husband of 21 years Emi and her two college boys Jam and Miggy.
It is this same passion and curiosity that takes their family to places that are not normally included in a traveler's itinerary.
Marie is a regular contributor to Appetite Magazine. Her food blogwww.kitchenkitchiekoo.com is currently undergoing renovation so she can share more of her flavor adventures.