The benefits of mother's milk have been overshadowed by the promises of infant formula
MANILA, Philippines – It was in 2003 when Michelle Parazo-Borromeo gave birth to her first child, a daughter.
It was in a private hospital in Metro Manila, and it being private, she expected at least some form of guidance from the nurses or her pediatrician as to how to go about breastfeeding her newborn.
"But there was really no encouragement or advice as to the benefits of breastfeeding." said the fundraising specialist. "And it's very important to have that."
Motherhood pains
For any first-time mother, breastfeeding doesn't come easy, said Michelle.
"Number one, it's very painful. And if you give birth by caesarian section, the milk doesn't come right away.
"So even if you want to breastfeed and you have your infant crying and there's nothing coming out, it becomes very stressful for a new mom.
"But you're in the hospital and you would expect that maybe the nursery or even your pediatrician would advise you; but there was no advice."
In fact, she recalled, when she took home her daughter, "I was actually given a bag sponsored by one of the big infant formula companies with a formula sample."
She only breastfed for two weeks, and gave up "because I did not get any support." And, she said, it was just too easy to give infant formula.
Principal concerns
"In our culture, it's become aspirational to buy baby bottles, infant formula, and all the paraphernalia that comes with having a baby," said media personality and host Daphne Oseña Paez.
When the mother of 3 had her first child, "we had nothing prepared," Daphne said, owing to the fact that her daughter arrived a bit early. "And I really just realized that a baby needs nothing except mother's milk and a warm blanket."
During the renewal of her contract as Special Advocate for Children of UNICEF Philippines in Makati City on August 14, Daphne reaffirmed the issues she intended to raise awareness for.
Aside from universal primary education, nutrition and child protection, and maternal health, breastfeeding is another of her principal concerns.
When she gave birth to her first daughter, "I thought [breastfeeding] was the most natural thing, but apparently, not."
The message about the benefits and proper way of breastfeeding, she said, "doesn't even trickle down to the women who are most disadvantaged."
When she met with UNICEF in 2010, "I realized that not only is breastfeeding such a beautiful bond between a mother and her child, it really is an issue of health; it gives your child the best start in life."
READ: Counselors, breastfeeding moms: The A-team
According to studies, children who are breastfed have higher IQs.
"If you give your child only breastmilk from birth until 6 months, the child doesn't need water or supplements," said Daphne.
"And you can only imagine what this means to a woman in the most disadvantaged areas or in an emergency situation. Mother's milk is complete, it's free, it's pure, it's perfect. And that's the message we advocate."
Despite all the benefits of breastmilk, there are still those who believe the exaggerated claims of baby formula brands. And because of this, the importance of mother's milk simply can't be overstated.
For Tomoo Hozumi, UNICEF Philippines' country representative, there are two things they recommend when it comes to breastfeeding. The first is to establish exclusive breastfeeding for 6 months.
"It means giving breastmilk and only breastmilk for 6 months. Not even water should be given, because breastmilk, during those very important first 6 months of life, is perfect. It gives all the nutrients that an infant requires and much needed immunity to protect them from common illnesses like diarrhea and infections."
After that period, a mother needs to introduce her baby to supplementary feeding.
"In addition to breastfeeding, there has to be some complementary solid food," said Tomoo. "But the important point is that breastfeeding itself needs to be continued."
Breastfeeding, Tomoo said, is not only lifesaving but also prevents malnutrition and helps improve intellectual development.
"It contributes to better language ability, intelligence development, and visual motor ability – all important abilities for children later in their life." – Rappler.com
UNICEF will be have its annual week-long 'Auction for Action' on October 21 on eBay. Proceeds from the art auction will benefit their children's programs. Visit unicef.ph for more details.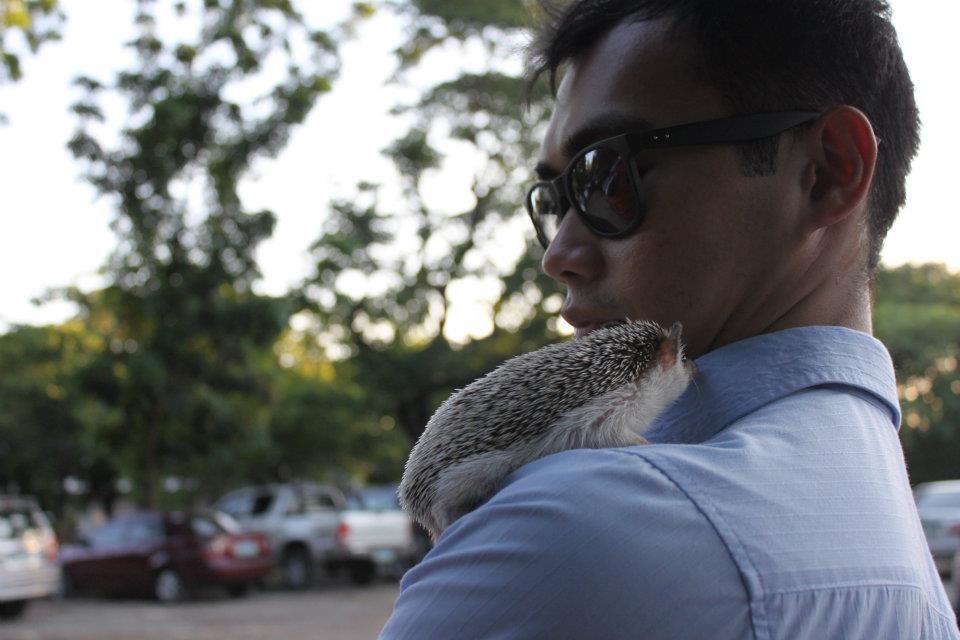 Peter Imbong is a full-time freelance writer, sometimes a stylist; and on some strange nights, a host. After starting his career in a business magazine, he now writes about lifestyle, entertainment, fashion, and profiles of different personalities. Check out his blog, Peter Tries to Write.