Have fun while flying and doing yoga
MANILA, Philippines – It was the most unusual yoga class I had seen. Granted, I am no seasoned yoga practitioner, but walking into an AntiGravity Yoga class, I instantly knew it was going to be different.
Instead of just yoga mats on the floor, there were hammocks hanging from the ceiling.
My classmates and I did defy gravity for most of the class. With the orange silk hammocks' help, we suspended ourselves in midair, hung ourselves upside down, and swung back and forth with our arms stretched on either side.
It was like flying, and it was fun!
The class was not just about soaring or going upside down, either. We did some yoga on the mats, too, with the hammocks supporting our weight.
With the hammock's help, I was surprised to find myself bending and stretching farther as opposed to my experiences in other yoga classes. While the poses were still a challenge and I still sweated some out, the hammock made them easier.
Some moments in the class felt more like play than exercise. There was one time we swung back and forth in the hammock the way we would in a playground. During breaks and even after the class, I saw some more experienced classmates doing more flipping and inverting like acrobats.
From acrobats to the general public
AntiGravity Yoga was, in fact, inspired by acrobatics.
Established in 1991, the practice was based on the New York-based AntiGravity Theater and National Aerial Performance Training Center, which staged entertainment shows. The center director, Christopher Harrison, created apparatus and contraptions for the show. He found that his antigravity hammock also benefited the general public. He then introduced AntiGravity Yoga and Fitness.
Beyond Yoga Center, which teaches traditional yoga and more unique yoga practices as well as dance, bought the license for the practice and had its teachers trained to teach AntiGravity Yoga and Fitness classes in the Philippines.
Fun and healthy
The novelty of using hammocks and feeling like an acrobat makes the practice all the more fun. In fact, the class I attended is aptly named AntiGravity Yoga Fundamentals.
More than just fun, AntiGravity Yoga has health benefits like traditional yoga, and some that the usual yoga does not offer:
1. Decompresses tight joints and aligns the spine
Hanging upside down takes off pressure from your spine and back and allows your joints to relax. As someone who occasionally suffers back pain, the feeling I had after turning upside down was simply divine.
The practice is also, in fact, beneficial for those with scoliosis, though it is best to consult a doctor first before taking the class. [Ed's note: Check if you are at risk of stroke. Hanging upside down might increase your chances of suffering one, according to my physiatrist, when I asked her if hanging upside down will ease the back pain I suffer all the time from scoliosis and slip disc. – KLM]
2. Perform more advanced yoga with less strain on the body
This, I personally experienced. The poses which I usually had difficulty with felt a bit easier. The upside down poses reminded me of the usual yoga headstands, but with no need to balance and carry your weight with your head.
Miggy Jimenez, Beyond Yoga-Taguig teacher and branch manager, says that AntiGravity Yoga is a good complementary practice to traditional yoga.
3. Improves strength and flexibility
Both big and small muscles are worked out in AntiGravity Yoga. As the hammock helps you stretch further, you can gradually and more comfortably increase your flexibility.
For the beginner and the advanced practitioner
Beginners with zero background on yoga can take the class. Beyond Yoga co-founder Cara De Ocampo says many of their students are beginners. 
Meanwhile, those who want more advanced, acrobatic-like poses and movements can sign up for AntiGravity Yoga Flying Fitness classes.
Safety is no problem: each hammock can carry up to 2,000 pounds. The hammocks are also hung in such a way that you are just a few inches from the mat even while doing inversions.
To anyone who wants fun and fitness, AntiGravity Yoga classes are definitely worth a try. Why not see the world from upside down and get a taste of flying? 
Find out more about AntiGravity Yoga in this video: 
– Rappler.com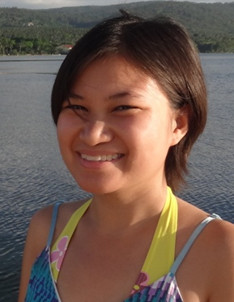 Claire Madarang is a writer, traveler and seeker. Her wanderlust takes her on adventures like backpacking for 7 weeks straight. Her seeking leads her to different wellness practices like meditation and healthy (mostly vegetarian) eating. Follow her adventures, tips and epiphanies at her blog, Traveling Light.