The Filipina and first Asian to win the Miss Supranational title is en route to Manila
MANILA, Philippines – In the wee hours of Sept 7, Saturday, my cellphone chimed 4 or 5 times. In the haze of my sleep, I wondered: why so many SMS messages in the dead of the night?
Fearing bad news, I checked my messages only to find quite the opposite: my pageant connections reported that Mutya Johanna Datul had just become the very first Filipina [and first Asian for that matter] to win the Miss Supranational beauty pageant which had just concluded in another part of the planet — Minsk, Belarus in Europe.
READ: Mutya Datul is Miss Supranational 2013

The news was better than 4 shots of Espresso, so I was up in a blink and fast on my laptop to issue a congratulatory blog post.
AS IT HAPPENS: Miss Supranational 2013
While I celebrate her victory, it doesn't come as much of a surprise since I had already seen the future of this girl the first time I laid eyes on her in 2012. That was at her first national pageant, The Mutya ng Pilipinas 2012. I thought that it was a good omen that she shared the name of the pageant. I was so sure she would win one of the two titles being given.
But I was so wrong. Mutya not only lost, she didn't even make it as a runner-up. I was disappointed enough to write a blog post on how bad I felt but had to admit that the reason why she lost was a not-so-bright performance during the dreaded Q and A portion.
Months after that loss, Mutya Datul tested the pageant stage again when she joined Miss Casino Filipino in November 2012. She lost once again, not even making it into the top 5 circle of winners. With her hopes dashed anew, she decided to stay in Manila to find work as a model to earn money to send home to her struggling family in the northern province of Isabela.
Joining pageants for money
Even when she was living in the province, Mutya would join local pageants, big and small, just to raise funds for her family. She won most of them including Miss Isabela Tourism 2011. Winning pageants meant she could continue her studies as an IT student at Isabela State University Iligan Campus and support her mother who needed regular medication for a blood disorder.
At one point, Mutya became the family's lone breadwinner when her father, a policeman, was shot and unable to work.
Although she grew up poor, Mutya was not a deprived child. She would spend her days after school playing in the rice fields with her friends, watching the fireflies come out at dusk and catching Salagubang or beetles to play with.
Perhaps this is where she got the inspiration for her signature walk: The Salagubang or Beetle Walk, the very same walk that helped her defeat 82 other nations in Miss Supranational 2013. Oh, but I am ahead of myself!
READ: Mutya Datul off to Ms Supranational
Let's backtrack to the pageant that turned the tables for Mutya Johanna Datul: The Bb Pilipinas 2013 Gold Edition.
Mutya strikes gold!
Mutya held fast to her dream of winning a national pageant and started training for Bb Pilipinas 2013 right after she lost the Casino pageant in November 2012. With a new team of trainers behind her, she worked hard on her Q and A skills and her walk. Her styling was also changed from the sweet girl look to a more elegant and sleek vibe.
Another key improvement was her physique. When I saw her in Mutya ng Pilipinas, she was thin but not in a healthy way. That changed when she started working out in the gym: she gained some muscle, toned up weak areas and developed a tighter waistline.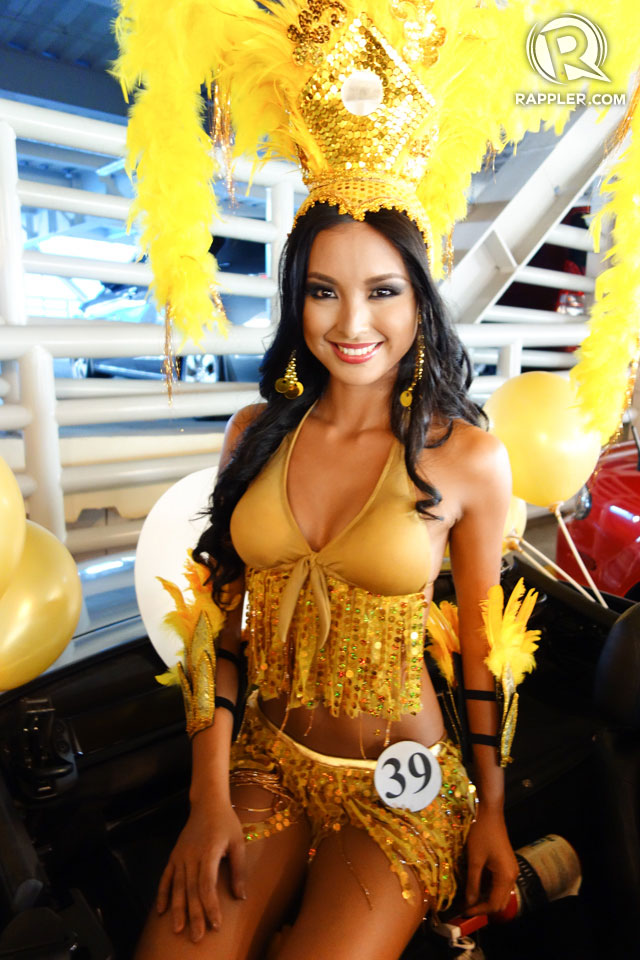 Her training paid off. When she went to the Bb Pilipinas screening in early 2013 to submit her application, she was accepted as an official candidate.
Bb 39: Mutya Johanna Datul, 20, Isabela
I was over the moon when I saw how much she had improved so I quickly added her to my list of "crown-able" winners and predicted that she would win the Tourism crown, one of the 4 crowns to be given away.
READ: Joyce Burton-Titular's Bb Pilipinas top picks
My prediction was almost right. She did win a crown but not the Tourism one. Mutya Datul left Araneta Coliseum on April 14 as the winner of the Supranational title with the honor of representing the Philippines in Miss Supranational 2013 in Minsk, Belarus.
Becoming Supra-girl
Although her team of trainers was gunning for the Bb Pilipinas Universe 2013 title [it went to Ara Arida], Mutya was more than satisfied with her victory because it gave her exactly what she wanted: prize money for her family.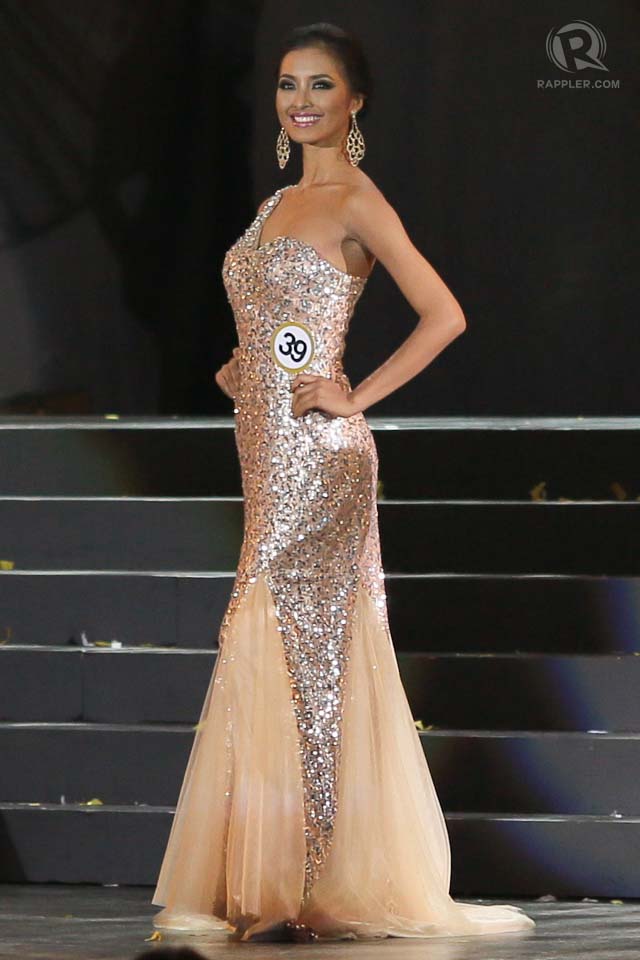 Part of the money went to her mother's treatment; she has since recovered from her illness. Mutya was also able to redo their humble home in Sta Maria, renovating the wooden, leaky structure into a sturdy, concrete residence. Her father has also healed from his gunshot wound and is now back on the police force. What money can do indeed!
But the story doesn't end here. 
Mutya's next challenge would be to face 82 other beauties from different countries in the Miss Supranational 2013. It was a tall order for the probinsyana who admits that talking in front of people was one of her greatest struggles. Flying alone to a strange country for the first time was also going to be a challenge.
But since Mutya seems to carry her own personal sun wherever she goes, I was certain she'd be able to make friends along the way.
READ: Mutya Datul is Miss Personality at Supranational 2013 
My prediction: Mutya would win Miss Supranational 2013 or enter the Top 5.
Her key assets:

1. Her powerful stage presence
I have always said that Mutya is most stunning when she is moving on stage, like poetry in action. I had a strong feeling that her oddly-named Salagubang Walk would stun Belarus. It did.
2. Her classic Maria Clara face
She is beautiful from afar and up-close.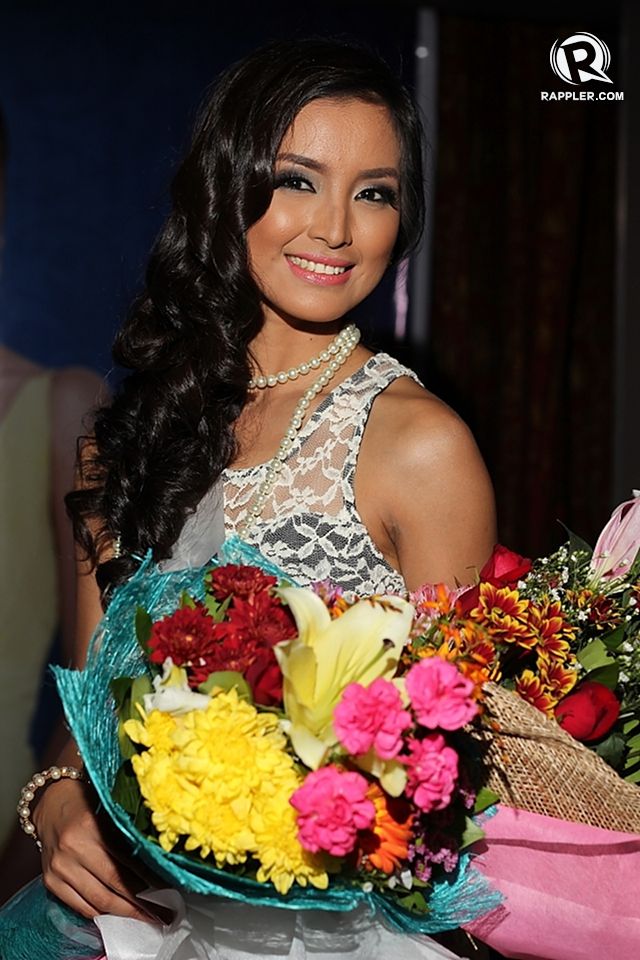 3. Her 'thermodynamic' personality
Not an ice queen, this one. When Mutya opens up she's like butterfly wings, enveloping you in her world making you feel warm and fuzzy all over. I kid you not. This is precisely why she won a key special award — Miss Personality — in the Supranational Pageant.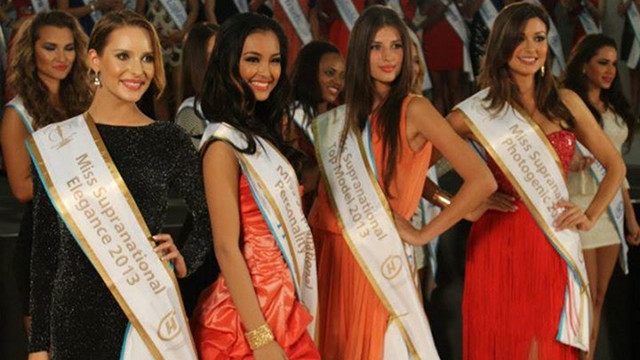 I now go back to those dead-of-the-night texts that woke me up at 3am to tell me of the good news that our darling from Isabela brought the house down in Belarus and knocked down 82 other competitors to win the Miss Supranational 2013 crown.
Watch the moment Mutya Datul was proclaimed Miss Supranational 2013 in this video clip:
Wow! Amazingly fantastic news! Just the right thing to lift up my spirits, specially in the midst of the pork barrel controversy affecting our nation. At least here was something that made me proud to be Pinoy.
Thank you, Mutya Datul, for bringing home the bacon! – Rappler.com
Miss Supranatioanl 2013 Mutya Johanna Datul flies back to Manila on Monday, September 9. Her airport welcome party is at 7:30pm.
You can also read: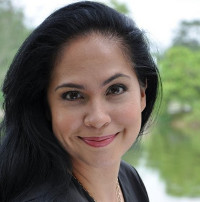 Joyce Burton-Titular is a Filipina beauty queen with two Binibining Pilipinas titles: Miss Young Philippines 1980 and Binibining Pilipinas-Universe 1985. She currently keeps a beauty queen blog calledAdventures of a Beauty Queen.
Joyce has more than a decade of experience as a news presenter. Her main work today is voicing — hers is the voice that reminds you to fasten your seatbelt and turn off your cellular phone when you fly Cebu Pacific.
Joyce is a mother of two, wife of one and the slave of 7 dogs and 7 cats.