There are real merits to having your kids start chores early, but how will you start? Here are a few tips
"Everything was a shock to me!" shares Mica about the time she had to learn to keep house. Growing up, Mica—like many Filipino children—had her yaya to depend on for her needs. When she started to build a home with her partner, Marcus, "he taught me to do everything."
Today, Mica and Marcus are parents to 10-year-old Keona, and Mica is making sure their daughter doesn't grow up clueless. 
"Nana's been on (chore) rotation since she was 4," says Mica. "By rotation, I mean she might not be assigned to do it everyday. She started with washing dishes after breakfast, then eventually by age 8 she was assigned to do all the dishes in general. Now she's on laundry. We have a washer and dryer, so it's easier. She sweeps. She makes breakfast, too. 
Keona is also learning to cook "more difficult dishes." 
Is this the age of the superkid? Not really.
Kids and chores can come hand-in-hand if you take their developmental skills into account. 
Yaya no more?
In the Philippines, the reality of many households, especially if both parents work out-of-home, is that domestic helpers take care of many tasks. Their work is to help keep order at home. For many parents, household help is needed as part of their support system, to be efficient with time and resources.
In the case of teaching children responsibilities at home, helpers need not get in the way of these practical lessons. If your children have a list of chores assigned to them, instruct your helpers (or the kids' yaya) not to take over the tasks.  
"Having chores helped keep me and my siblings grounded," shares Tina, mom to Tim (7), Rysse (5), and Anne (1). "I grew up in Brunei and even if we had a helper there, my parents taught us to do chores. So by the time I was 8 or 9 years old, we stopped having a helper and we had our own assigned chores to do after doing our homework."
If yaya must be involved, she should simply supervise, make sure the child is not doing anything unsafe, and maybe give a helpful hint or two on how to do the chore more efficiently. But more often than not, yaya need not intervene at all.
Mica recounts, "I would come home to (my daughter) being so proud of accomplishing her chores with matching, 'Yaya, 'di ba you didn't help me?'"
See the table below for some suggestions on what the kids can do depending on their age: 
Age and Development Skills
Cooking
Tidying/Organizing
Cleaning
Laundry
Others

2 to 3 years old

Assist in prep:

Sprinkle dried herb and salt, brush oil/butter, squeeze lemon

Pick up toys and pack away.

Help fix the bed.

Set the table (with non-breakable dinnerware and plastic utensils).

Bring plate to sink after eating.

 
 

4 to 5 years old

Assist in prep:

Cut vegetables with a butter knife.

Put dirty clothes in designated hamper.

Put own shoes away.

Washing dishes (start with non-breakables if you're concerned).

Sort clean socks (match pairs) and put away.

Feed pets.

Water indoor plants.

Carry and put away groceries.

6 to 7 years old

Grate, peel, chop vegetables.

Measure ingredients.

Form patties and cookies.

Make simple sandwiches.

Make own bed.

Keep bedroom tidy.

Clean table after meals.

Sweep floor.

Vacuum couch, chairs, cushions.

Dust furniture (use microfiber cloth so that dust sticks to the rag better).

Hang and fold laundry.

Prepare school bag.

8 to 9 years old

 

Change bedsheets.

(Put sheets in hamper.)

Collect garbage.

Clean bathroom sink and counters.

Sew buttons.

Pack own suitcase.

10 to 11 years old

Make simple family meals.

Bring garbage out.

Mop floor.

Clean toilets.

Launder using a washer and dryer, sort dirty laundry, measure soap.

Find and shop for grocery items on list. 
Never too late to get started
While starting kids on chores early is great and highly recommended, don't beat yourself up if you haven't gotten a system in place just yet.
The question is: what's stopping you? 
Observe your children. Are they capable? Are they independent thinkers? Are they reasonable people? 
Be honest with yourself. Are you worried that there will be resistance? Do you have a tendency to do things because "no one does it well"? Do you simply not know how to get started?
Parent-tested ways of teaching chores to little children 
Teach them to pitch in at the earliest age possible. If they can follow simple instructions, then they're good to go.
Assign age-appropriate and developmentally matched tasks. Make sure your child is physically, mentally, and emotionally able to work on the chore you will assign to him. (We're talking development, not willingness.)
Choose assigned chores and the amount of work it entails within reason. Start with just one or two assignments. As your child gets older, he gets more responsibilities
Explain the role and reason for chores in your family. Show that everyone is pitching in and has specific functions to perform. Be fair—mom and dad and each sibling should all have tasks.
Model the chore assigned. For kids, a set of verbal instructions can be confusing. When teaching a chore, show them how it is done. Step-by-step, demonstrate how to accomplish the task. Repeat the demo as necessary.
Praise good work and be specific about the job well done.
Practice patience. This is easier said than done.

 

Have a plan for mistakes. The younger kids won't have the dexterity to perform as older ones. And there is a learning curve for each new chore. Cut everyone some slack and keep the troops motivated.
Be consistent. Don't flip-flop on the rules. Unless there is a real need to let a child off a chore (e.g. unusually heavy workload from school, or illness), rules stay in place even if they don't feel like it. Explain the consequences of a chore not being done: an unswept floor will attract pests, unwashed plates will leave the family nothing to use for the next meal.

 

Observe safety first, and then let them do the work. After all the instructions, let the kids do their work their way. They might surprise you with their own systems of getting things done.
Chores should be "normal" part of life
"I'm sure it's different for every family," Tina ventures, "but in ours, chores are tasks that are expected of us; we are to do them whether or not we'll get a reward." 
Imbibing the value of work well done within the context of chores will do your children good in the long run. It will teach them cooperation, independence, self-motivation, patience, responsibility, and resilience.
For parents of younger kids, think of chores, too, as a way to supplement their developmental growth. Adjeng, mom to 6-year-old Drian, uses kitchen time to teach her little girl concepts. 
She shares, "When I chop vegetables, she places them in bowls of water so they don't dry out. This helps her sort them by kind or color, and she happily identifies the ingredients every time. 
When the recipe calls for mixing eggs or baking ingredients, I allow her to participate in that. Doing this helps in teaching about measurement. I let her read from the box and guide her in following instructions. It makes her understand processes and the science of cooking (heat, mixtures)."
Putting a chore in the context of a good time together sets the tone that being responsible need not be an imposition against fun or on a child's free time. Help them find the joy of performing a task and accomplishing them, so little by little it becomes a habit to work hard and work well. – Rappler.com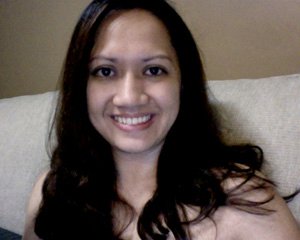 Candice Lopez-Quimpo is a writer-editor who enjoys being a hands-on mom. While she constantly looks for stories to tell and collaborations to explore, she often finds herself pondering the curiosities that come with everyday life and the happy mayhem brought about by a growing family. Follow her on Twitter @candicequimpo