Pageant expert Drew Francisco weighs in on the Miss World PH pageant and what he thinks Valerie needs to do before competing in Miss World
Valerie Weigmann was expected to win the Miss World Philippines 2014 crown the moment she appeared during the screenings. But the 24-year-old TV host and professional model did not rely on her popularity for the shot at the crown: she made sure to make it based on her own merits. (READ: FULL LIST: Winners, Miss World Philippines 2014)
The good
The Filipino-German beauty exuded elegance throughout the finals night. But what is commendable is that despite being the perceived "favorite," Weigmann appeared humble and genuine even after getting the lion's share of special awards. (READ: IN PHOTOS: Miss World Philippines Coronation Night 2014)
She was channeling Oxana Fedorova (dethroned Miss Universe 2002) during the evening gown competition with her straight black hair, flowing empire cut gown and side poses.
She has the right amount of sweetness and regal bearing that earned her the Best in Long Gown award. Prior to that she also bagged the Best in Swimsuit award as well as the Best in Fashion Runway, which automatically placed her in the Top 13. (READ: IN PHOTOS: Swimsuit show at Miss World Philippines Coronation Night 2014)
The night was already hers, and it seemed that the rest of the candidates were just competing for the runner-up positions. But she sealed the deal for Weigmann was her well composed answer when asked why she should win the title:
"I try to live my life in relation to others, by putting myself into other people's shoes. I believe in the importance of empathy and compassion because I see if all of us can come together and work as one we can all be advocates of change. And I want to inspire and encourage everyone to take up a personal advocacy such as my own…because I believe it is truly in giving that makes us beautiful."
Finishing as first princess was Lorraine Kendrickson (#1) who was also one of the favorites prior to the competition proper. She gave solid performances in both swimsuit and evening gown. She was also named Miss Sports.
The most pleasant surprise of the night was Nelda Ibe (#20) who finished 2nd princess. The curly hair parted to one side and her good runway skills worked to her advantage. But her shining moment was when she was named Miss Photogenic, earning her a spot in the semifinals.
Nicole Donesa (#14), finishing 3rd princess, and Rachel Louise Peters as 4th princess were some of the night's upsets. 
Donesa, a GMA contract artist, did well during the question and answer portion, but her overall performance was lackluster. I think Gazini Christiana Ganados (#5) and Ina Dominica Guerrero (#12) were far more deserving to be in the Top 5 based on overall packaging and performance. 
Peters was expected to deliver well during the finals and she sure did a good job. She was breezing through the competition, until the Q&A. In the middle of her speech, she choked and then giggled. She kissed the crown goodbye during that moment.
Completing the Top 13 were Gazini Christiana Ganados (#5), Alexa Kirby (#3), Kristine Angeli Estoque (#6), Chrisitne Balaguer (#12) Ina Dominica Guerrero (#12), Kimberly Anne Sarreal (#13), Priscilla Kimberley dela Cruz (#4) and Kimberly Pajares (#17).
Sarreal's performance was forgettable but she was fast-tracked to the Top 13 after being named Miss Sun Cellular.
The bad
How a special award from a telecom sponsor merited an automatic semifinals placement instead of the Miss Sports and Best in Talent (won by candidate #12 Jean Marie Feliciano) awards is baffling. In Miss World, winners of the sports and talent challenge events are fast-tracked to the Top 20.
Too many special awards were given during the finals night and this ate into a lot of airtime. These should have just been awarded during gala night, with special awards saved for the finals.
Hosts Mikael Daez and Janine Gutierrez did okay as first-time pageant hosts. Gwendoline Ruais as expected delivered well, considering she already hosted the online episodes for Miss World in Bali last year, but Tim Yap even mispronounced Valerie's surname twice (first at the backstage interview and second during the closing spiel). 
Having the Yagit child star carry the sash during the crowning was also unnecessary. Why was she at the pageant night that ended way past her bedtime? 
Despite these, the production improved overall. The stage wasn't that big, but it was utilized well. The show appeared more glossy on TV, too. 
The beautiful
Perhaps the best moment was the opening number. After a VTR showing her journey, Young walked on stage looking immaculate in that Leo Almodal creation. Her spiel surely gave anyone watching the show goosebumps: "I have the honor to stand before you tonight as the first Filipina Miss World."
The new Miss World Philippines faces great challenge to score a back-to-back win for the country or at least keep placement streak going in Miss World.
Weigmann's trainers have already polished her, but she needs to undergo rigid training keep her good figure, improve her communication skills, and find the perfect look that will suit the standards of the international pageant. Most importantly, she must prepare her Beauty With a Purpose material as it is one of Miss World's main considerations in choosing a winner.
The pressure will be there as she has only a month to prepare before she leaves for London to compete. But with the drive to succeed plus the best pageant fans to support her, it's likely to be a beautiful journey. – Rappler.com
More from coronation night, Miss World Philippines 2014:
More Miss World 2014: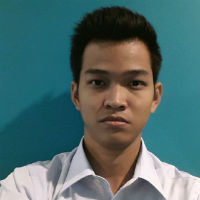 Drew Francisco, 25, works as a web production journalist for a financial newspaper. He is a forum moderator and correspondent for Missosology.Org. He also maintains Pageant Focus, a blog dedicated to beauty pageants.