Want health, wealth and happiness into your life? Read on
MANILA, Philippines – Despite being a predominantly Catholic country, Filipinos love superstitions. Even in this day and age, we can't seem to shake majority of it off, even though, admittedly, most of them sound ridiculous. (My personal favorite is turning your clothes inside out if you're lost to "confuse" the evil spirits.)
New Year isn't any different. Every year, we observe a handful of superstitions passed on to us by our great grandparents, even if we do not understand why. The truth is, we might never know if there is a real correlation between superstitions and the bad luck that supposedly follow them. But will I risk going broke by not stuffing my pockets with new bills and coins on the 31st? I don't think so. As the elders say, "Wala namang mawawala 'di ba?"
Here are some of the most popular New Year's Eve Filipino superstitions we've all come to love, or at the least, blindly accept and follow. 
Loud noises drive away evil spirits.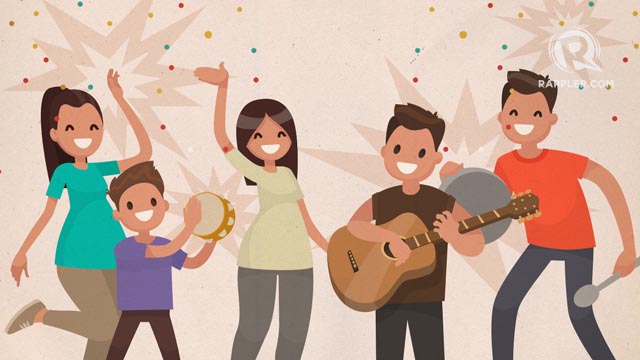 It's imperative to welcome the New Year as loud as you can. You can drive both the evil spirits and bad luck away by clanking old pots and pans, blowing on decorative plastic horns, and, up until recently, lighting fireworks. (The Philippine Fireworks Association (PFA), via Philstar, recently clarified that using consumer pyrotechnics, such as luces, fountains, and sparklers are still allowed in households.)
Bonus: When the clock strikes 12, make sure that every light has been turned on. Apparently, dark places are the working grounds of evil.
Keep doors, cabinets, and drawers open to let good fortune in.
You wouldn't want to miss out on the blessings pouring in at midnight.
Prepare 12 round fruits as a symbol of prosperity for each month.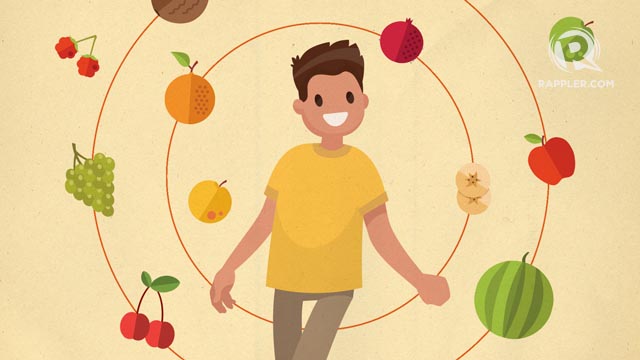 If you want to enjoy an abundant (fruitful) life the whole year, make sure that you have a set of 12 round fruits on your table, representing one for each month. According to feng shui, round fruits such as oranges, grapes, and watermelon, will bring happiness and good health to each member of the family.
Wear polka dots.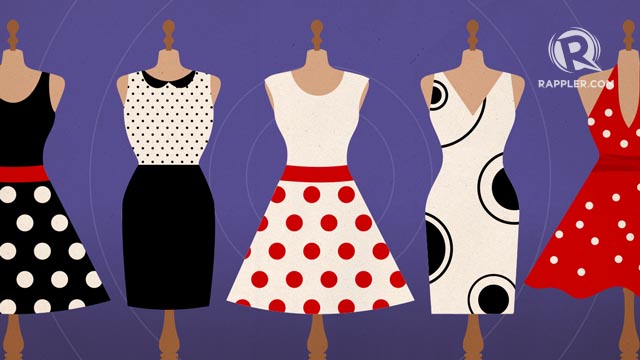 It doesn't matter where the polka dot pattern is. It could on your shirt, shoes, or even on your underwear, round shapes are said to bring in prosperity and wealth.
Do: Eat pancit for long life; Don't: Eat chicken.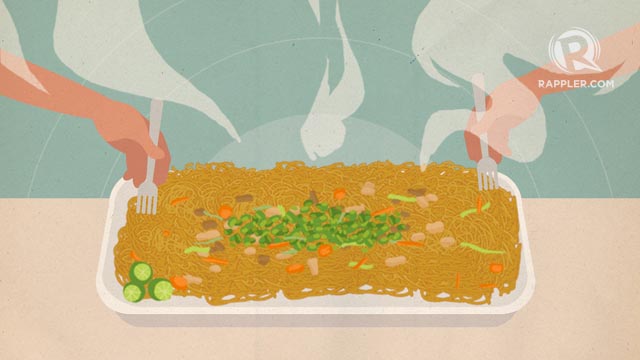 Pancit has always been a staple in every occasion. It symbolizes long life and good health – just make sure not to cut the noodles before you eat them or it could defeat the purpose. Feng shui experts also advice against eating any type of poultry or just like them you could be stuck "scratching in the dirt" for the rest of the year. 
Fill your pockets with new bills. Scatter coins around the house.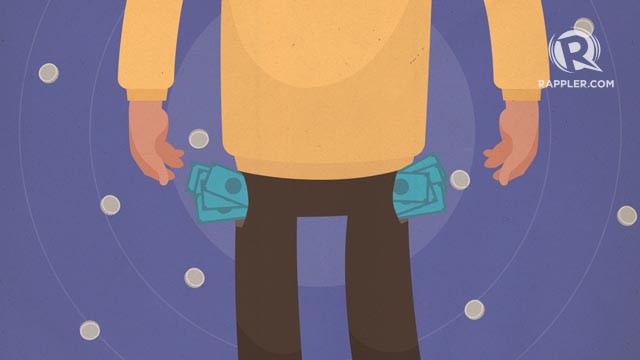 By filling in your wallets and pockets with new bills, you'll never be short on cash the following year. Scattering coins around the house will also ensure that all of the members of your household will have a prosperous year ahead.
Jump when the clock strikes 12.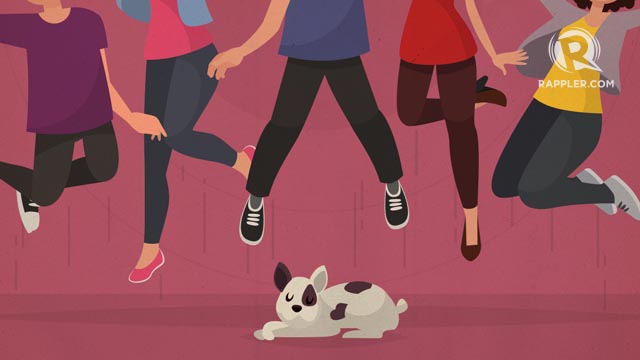 At the strike of 12, kids are made to jump as high as they can thinking it will help them grow taller. Sometimes, adults also jump like crazy on New Year because why not, it's free and could be worth the shot. – Rappler.com