These sweet little salamanders apparently make affectionate pets
There is perhaps no amphibian more charming than the axolotl. With their permanent smiles and feathered gills, the sight of an axolotl is sure to make even the most stressed-out people smile.
In the wild, axolotls are found exclusively in the lake complex of Xochimilco in Mexico, and their population is in decline due to the loss of their natural habitat.
As pets, it's a completely different story for axolotls. According to Smithsonian Magazine, millions of them thrive as pets around the world.
In the Philippines, axolotls are even more common than you might think. In an episode of GMA's show AHA!, axolotl breeder Carl Ernest Cunanan shared that he found them easy to care for and breed, even for beginners.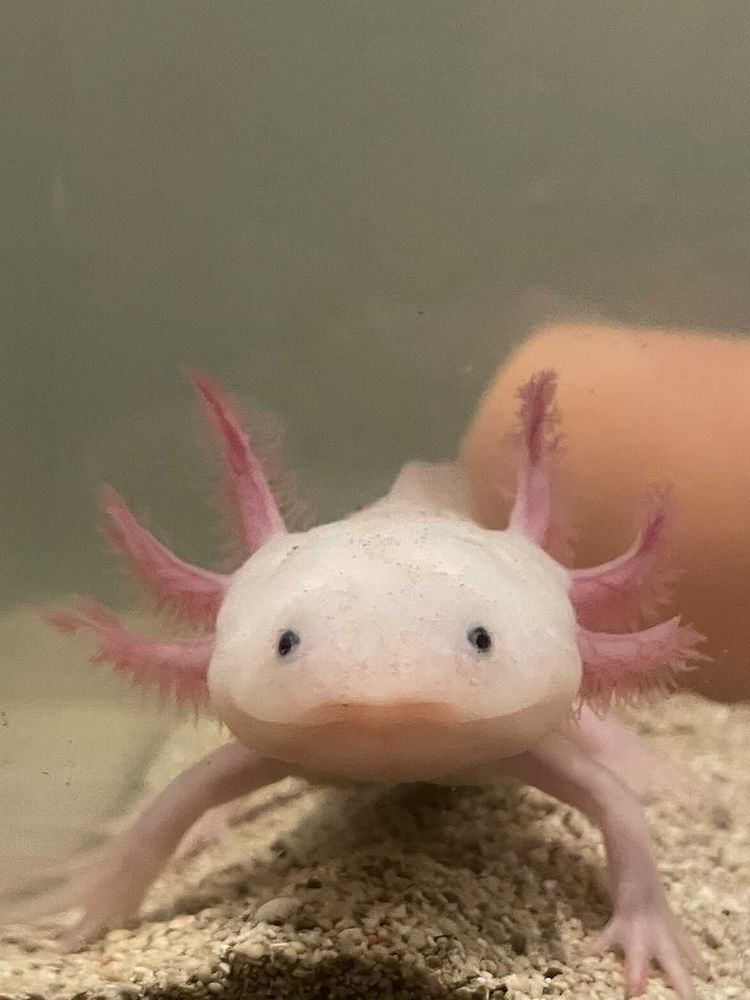 Axolotl dad Edward dela Cruz says as much. Like most people, he fell in love with the creatures' smiling faces and their tiny arms – and apparently, they're very affectionate pets, too.
Read on as he shares his experience with keeping these adorable amphibians as pets:
What are their names?
The black one's name is Toothless from How to Train Your Dragon, and the pink one's name is Junpei from Jujutsu Kaisen!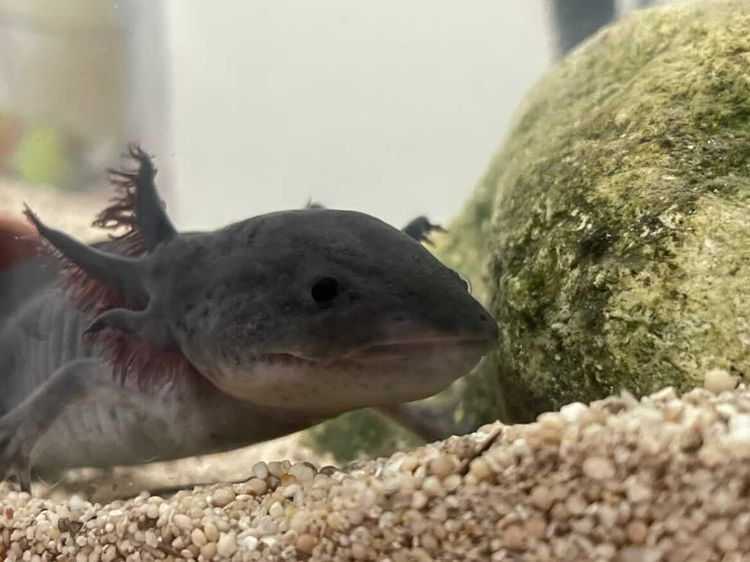 What drew you to axolotls?
Axolotls have always been interesting since I saw a photo of them a while back. I just thought they were cute for always having a smiling face and tiny arms!
How long have they been with you?
They're pretty new, actually. They've only been with us a few weeks at this point.
How did you get/find them?
There are quite a few breeders now here in Manila. My sister was the one who got in touch with them!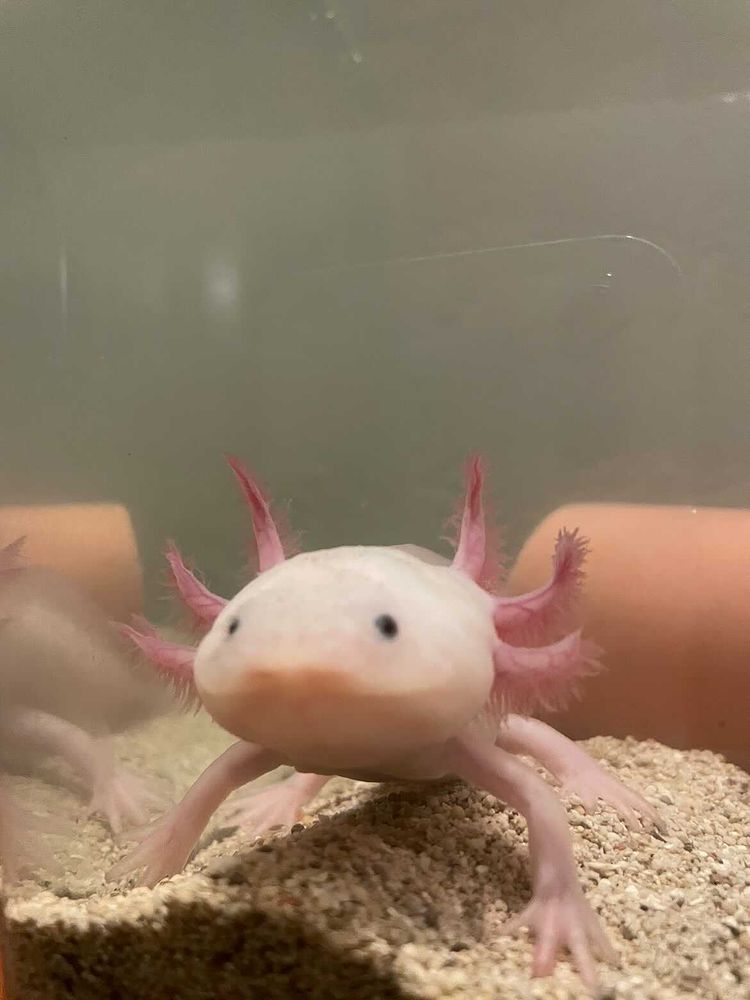 About care – what do you feed them? Where do they live? What are their other needs?
We give them snacks of fish pellets every now and then, but currently their main food source is tubifex worms. Our tank is set up currently for only their most basic needs. We have yet to upgrade to something that'll be more fun for them, with more spots to hide in and more surfaces to perch on.
They like cold water! So they need an air-conditioned room, or a constant refill of ice that's made from water that's acceptable to them. They also need about a 20% water change every few days. This is the tricky part on how to manage their habitat, but aside from that they've been pretty easy to take care of.
What are your favorite things to do with them?
Actually really just to watch and offer my hand for them to perch on. I also sometimes feed them pellets by hand, and they love it.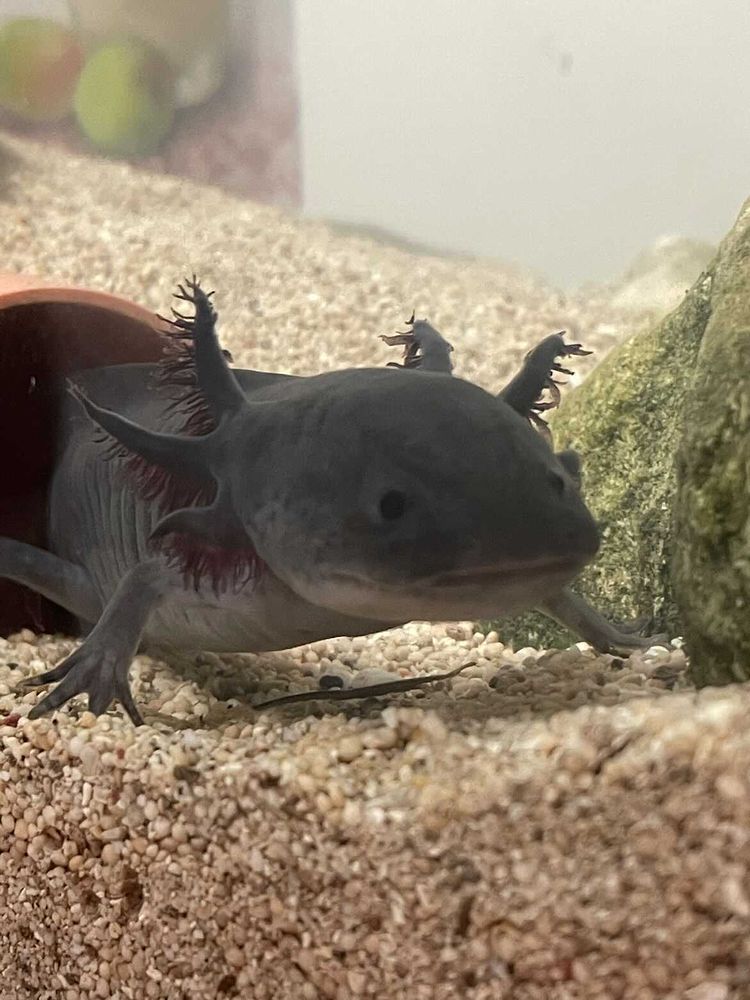 What are the challenges of caring for your pets?
Really just managing the tank's temperature and cleanliness. They don't eat a lot, so that part's not a big issue. As long as their water is comfortable, and they're well fed, they'll be pretty happy.
What do you love about your axolotls?
They are quite affectionate once they're used to you! They come up to say hi when I'm near the tank, and I just think it's adorable how they always look like they're smiling. – Rappler.com