This is AI generated summarization, which may have errors. For context, always refer to the full article.
The Filipino Christmas tradition has been banned in the pandemic
In Metro Manila, the hustle and bustle of the streets have returned – but deep into the holiday season, certain sounds are noticeably absent: the rattling of tin can drums and tansan wreaths, the laughter as children begin singing "sa may bahay ang aming bati," the little ritual ending with a round of "thank you, thank you, ang babait ninyo," or the dismissive "patawad!"
In early December, the Department of Interior and Local Government (DILG) urged local governments to ban caroling (along with another Filipino favorite, karaoke) for the holidays after the Department of Health (DOH) warned that loud singing increases the risk of COVID-19 transmission.
A truly Filipino Christmas tradition
Caroling is as much a part of Filipino Christmas as other traditions like Simbang Gabi and Noche Buena. It is, apparently, a practice inherited from our Spanish colonizers starting out as villancicos – a form of music typically performed during Catholic religious feasts, especially Christmas.
One might say villancicos are a more formal type of caroling with higher stakes – in 2013, a villancico competition was held in Intramuros, with school choirs in the area singing to compete for big cash prizes.
Caroling as most Filipinos know it, however, is done with more spontaneity, less ceremony, and a characteristic rowdiness and humor.
The best of it happens on the streets, when neighborhood kids, sometimes church or school choirs, go door to door armed with a medley of Filipino Christmas songs that they sing with gusto until homeowners emerge to hand them coins, food, or other gifts in exchange – or yell out "patawad" from their windows if they have nothing to give.
Outside of Metro Manila, the sounds of Christmas can be heard only very faintly. In a private beachside neighborhood in Batangas, kids from the nearby villages still walk the streets in the early evening, their little voices piercing the air.
A group of kids, aged 12 to 15, goes around nightly with their makeshift instruments, singing outside houses where the lights are turned on. They go caroling every year, says the oldest one. This year, as they've done every year before, they started around November.
They laugh as they show their haul – matching t-shirts, candies, money. Of everything they receive though, their favorite token is food that they can share with their families. For these carolers in this little corner of the Philippines at least, Christmas sounds just the same.
To some, caroling may have been a disturbance, to others a delight. To the carolers themselves, it may have been a much-needed cash-grab or quality time spent with friends. Whatever caroling meant to people, its absence this year is only a stark reminder that the coronavirus pandemic knows no holidays.
Music to make sense of the year
That's not to say that the Christmas season is entirely without music. As they have done throughout the year, musicians and performers took to the internet to keep the music playing and somehow fill the silence that has overtaken this pandemic Christmas.
Throughout the season, music has helped make an otherwise dull and depressing season feel at least a little special – from Taylor Swift's second surprise album of the year Evermore (not a Christmas record, but for her fans, a gift nonetheless), to Ariana Grande, Mariah Carey, and Jennifer Hudson's glittery collaboration "Oh Santa."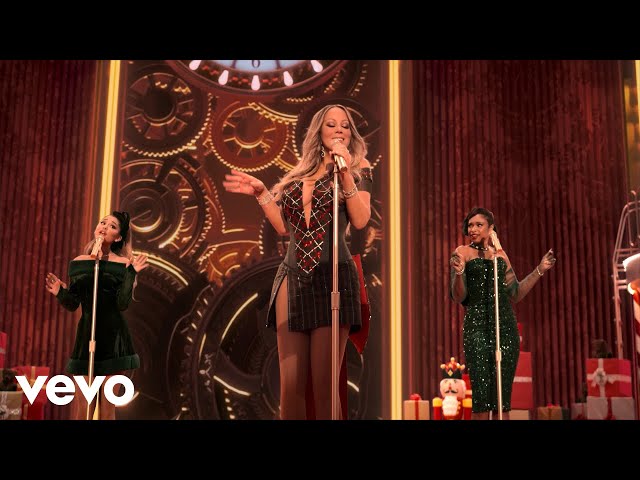 And then of course there are the countless Christmas releases from OPM artists – from a new Ryan Cayabyab release, "Tatlong Christmas Cards," to the Itchyworms' back-to-back Christmas songs, to an entire Christmas album of originals from Lilystar Records' artists, and every other holiday-themed drop in between.
For singer-songwriter Nicole Asensio, releasing a Christmas track was more than just a way to get into the spirit of the season – it was her way of reckoning with the year that was.
Her song "See you this Christmas" was released on December 4. Written and produced during quarantine, she shared that the song came while she was reflecting on all the difficulties that came with the year that was.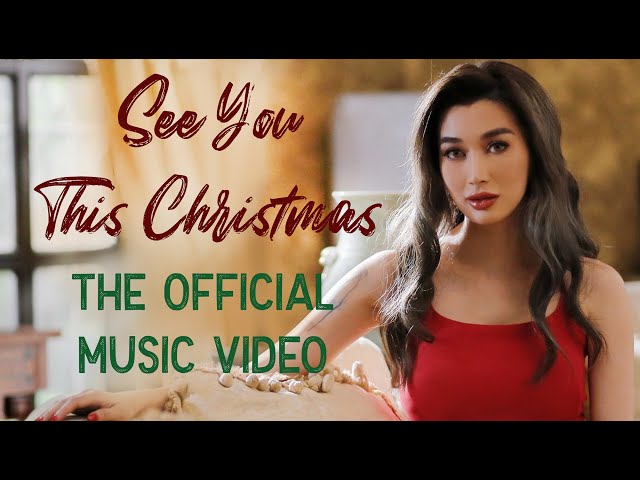 "As I sat amidst a pile of pinecones and long tangled webs of half-working Christmas lights… I realised I was well into November 2020 and scratching my head while wondering why I was putting up a tree when it was more than obvious that I wasn't feeling very festive," she said. It was while showering to wash away the glitter from the decor that she started humming the tune that would eventually become her song.
For Nicole, the more pared-down celebrations in 2020 gave her an opportunity to refocus on what Christmas really means – a Christian tradition, a celebration and honoring of her faith.
"Minus the fanfare, commercial craziness and lauded efforts we make to celebrate December…. What truly was the meaning of Christmas after all? Wasn't it about giving HIM thanks, praise and glory for all he has done for us? And in that light, therefore, being kind to others, giving and forgiving?" she said.
"Even if we recount everything the pandemic took away from us… and were left with our hearts quiet, perhaps, we could still celebrate the true meaning of Christmas without the fanfare," she continued
"Moving forward into 2021, one day we might celebrate with all the fanfare again. Life might slip back into the comforts we once knew, life as we knew it," she said.
"But I hope we remember that we didn't really need all of that glaze to draw meaning from a COVID-time Christmas, and that Christmas has not lost its meaning, but probably means more now." – Rappler.com