Imah Dumagay is bringing her comedy gig to the Mall of the Emirates' The Theatre
A Filipina overseas worker has made it big in an international city that never sleeps. She's set to hold a solo show at a major venue that has hosted high-profile performances.
Imah Dumagay, who is from Mindanao, said she is excited about this gig – the biggest so far in her career as a comedienne. Dumagay works as an executive secretary to a Dubai CFO.
"I am usually mistaken as a waitress and I'd dismiss it like by saying, 'Come on we're not all waitresses – I'm a maid!' That's the punch. So, it's like playing with the stereotype. But my show will not only focus on that… it will also have other things," said Dumagay, who is scheduled to perform on November 27 at the Mall of the Emirates' The Theatre.
Dumagay, who has been in Dubai since 2008, started her stand-up comedy career in March 2018 before an audience of expatriates in bars and hotels. 
"I love comedy growing up – I love watching funny movies and TV shows. It feels good to have a belly-aching laugh and now that I have a chance to make others laugh, it makes me feel even better," Dumagay said.
"It happens from time to time that some jokes won't get laughs as you know jokes are very subjective," she added. "At first I panicked, but then through time you learn to make fun of it. When you make fun of the jokes that didn't land, that moment is way funnier and you just move on to the next joke!"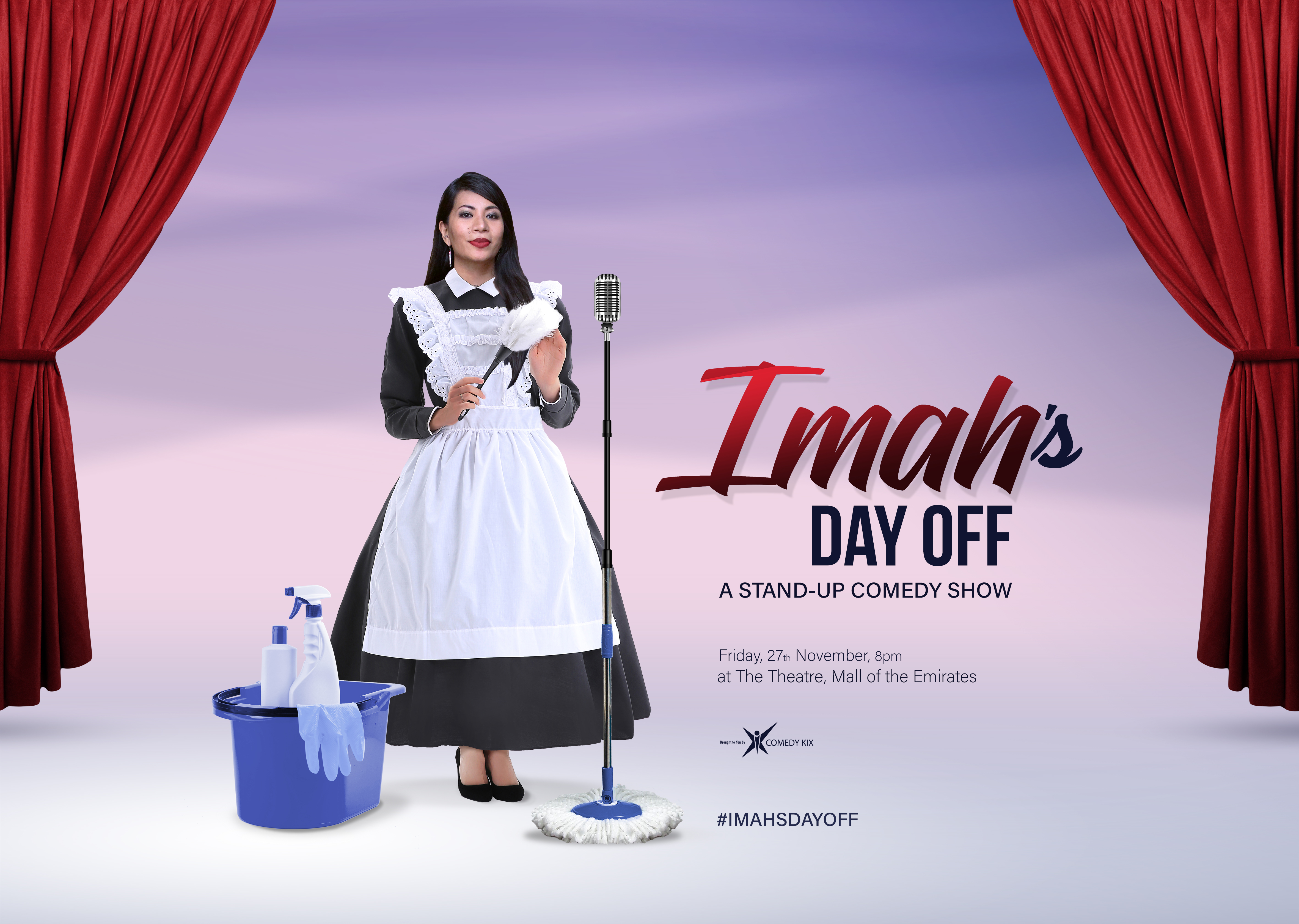 Dumagay's act is usually rooted on her personal experiences as a Filipina working in Dubai, which, in a way helps raise consciousness in the expat community about certain prejudices.
Dumagay's gotten great feedback, which is apparently why she finally is now having a full-length solo show, and at a major venue too, where tickets start at AED55 (around P720).
The Theatre is one of Dubai's major cultural venues. It has hosted great performances, among them, The Nutcracker ballet show. It can accommodate up to 500 people. – Rappler.com