(UPDATED) Pacita Abad was the first woman to win the Ten Outstanding Young Men award
Google paid tribute to celebrated Filipino visual artist Pacita Abad on Friday, July 31, by featuring her as the day's Google Doodle.
The multi-awarded Ivatan artist is shown painting her distinct art style – mostly colorful, abstract shapes – in the Google Doodle.
July 31 is an important day not just for Pacita, but the Philippines, too.
It was on July 31, 1985, that Pacita was given the Ten Outstanding Young Men (TOYM) award. She was the first woman to have been given the award – causing an uproar in the Philippines then.
"It's time a woman was among the Ten Outstanding Young Men," Pacita said after the lineup of TOYM awardees was announced.
In a May 1985 article, the Times Journal wrote, "At the airport, [Pacita] said women around the world and in the Philippines, too, are making waves in practically all sorts of endeavors, so it was a wonder why men had to hog the headlines all the time."
Women have since been fixtures in the annual awards, which was started by the Junior Chamber International (JCI) Manila. It has since been adopted by JCI Philippines and has awarded women from different fields of expertise.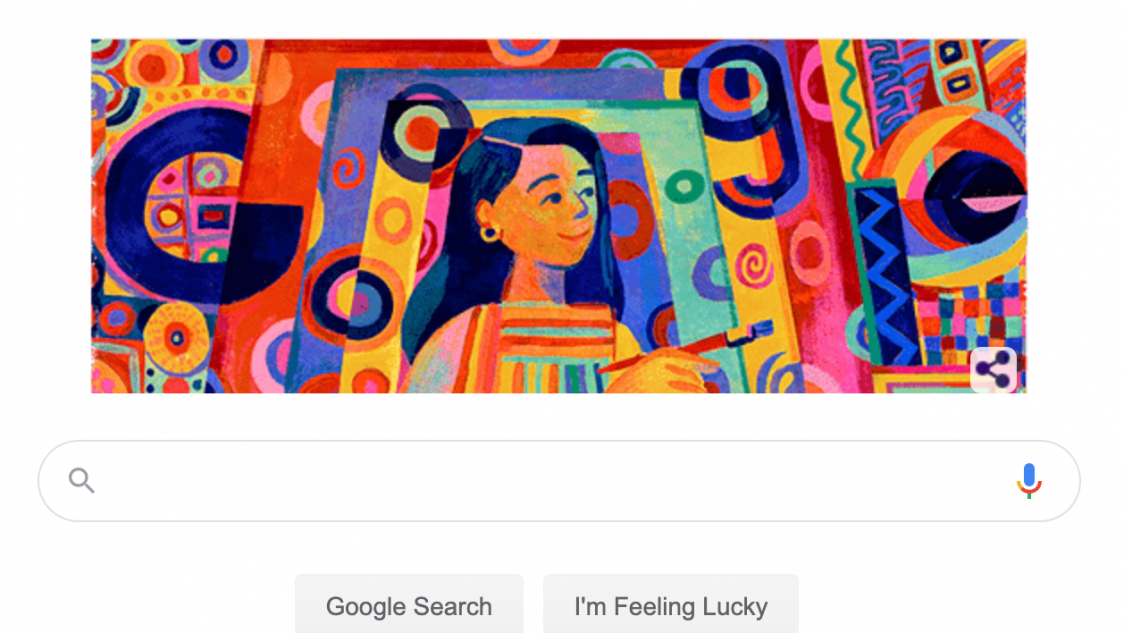 The "woman of color" was also known for her socio-political artwork and mixed media, using painted textile collages, abstract assemblages, and trapunto paintings – the quilting technique of silkscreening, stitching, stuffing, and beading large painted canvases for a sculptured effect.
Pacita was born in Basco, Batanes, in 1946. She studied political science at the University of the Philippines Diliman in 1967. She left for the United States in 1970 to pursue law, but instead graduated with a degree in Asian History at the University of San Francisco, working also as a seamstress and typist.
It was in the US where she started her more than 30-year artistic career that saw her art exhibits in over 200 museums and in 75 solo shows globally. To date, her art collections are showcased in over 70 countries.
Pacita died of lung cancer in 2004.
Just 6 days prior, Google Doodle featured the Philippines' "King of Comedy" Rodolfo "Dolphy" Quizon on his 92nd birth anniversary. – Rappler.com