Of the 15 or so drag queens who regularly perform at Hong Kong's top spots, majority are Filipino – these are their stories
In the brightest of klieg lights or broad daylight, whether it's on a stage, a narrow bar, or a packed restaurant, they bring their a-game performance. They bring the house down with their powerful dance moves sprinkled with acrobatics, cheeky theatrics, and some naughty humor.
To anyone watching their show, it's apparent they command the crowd.
Meet the drag queens of Hong Kong. And of the 15 or so drag queens who regularly perform at Hong Kong's top bars, restaurants, and entertainment establishments, majority are Filipino.
With the Filipino diaspora firmly entrenched in Hong Kong, it is no surprise that queens would emerge and become stars in their own right in Asia's World City.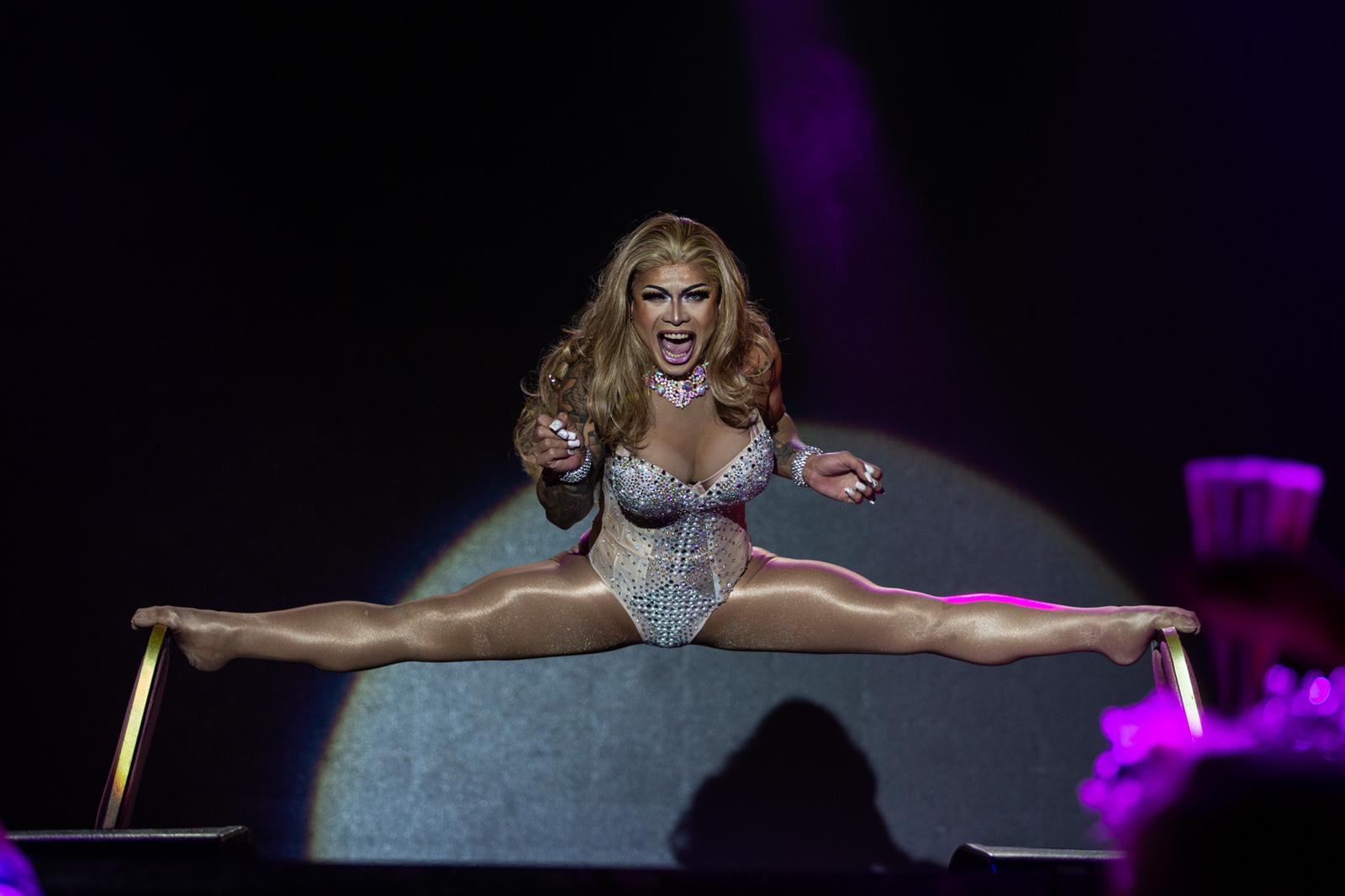 Jay, more popularly known as Kween Mocha Diva, commands a strong following in Hong Kong's drag scene as one of its pioneers. Having performed in drag since 2006, she has had stints in Manila, Singapore, Thailand, and the United States.
In 2019, Mocha Diva appeared in RuPaul's Drag Race Thailand and RuPaul's DragCon in New York. The following year, she appeared in RuPaul's Digital DragCon, the digital alternative to the annual expo of drag culture. With her muscular built, Mocha Diva mixes her dance moves with acrobatics that show off her athleticism. A trained make-up artist, she uses her skills to create a myriad of looks.
Based in Hong Kong for almost a decade, Mocha Diva says that while the drag scene in Hong Kong is relatively new, the crowd can be more discriminating.
"The drag scene in the Philippines has existed much longer (than in Hong Kong) and the crowd is easier to please. But drag is on the rise in Hong Kong and it's becoming more accepted and mainstream. We set the standard high for our performances regardless of venue and just adjust. We interact with our audience and make sure they enjoy our shows," said Mocha Diva.
Five years ago, there wasn't a drag scene to speak of in Hong Kong – at least not out in the open. Christian Marco, more popularly known as Violette Blanche, recalled she and a few drag queens started doing rare private drag performances or pop-up shows once a month. A professional dancer in Manila before he found his way to Hong Kong in 2010, Violette became part of Les Fleurs Sauvages in 2011, the first drag cabaret show in Hong Kong. When international drag queens performed in Hong Kong, they would perform the front act before the main show.
Back then, drag performances were stereotyped and had a following only among members of Hong Kong's LGBTQ+ community.
"What we were paid before wasn't even enough to cover the cost of the makeup, wigs, and costumes," Violette recalled, "I still have one of the first wigs I bought! I spent HKD1,500 for my wig and costume and got paid just HKD800 for the show."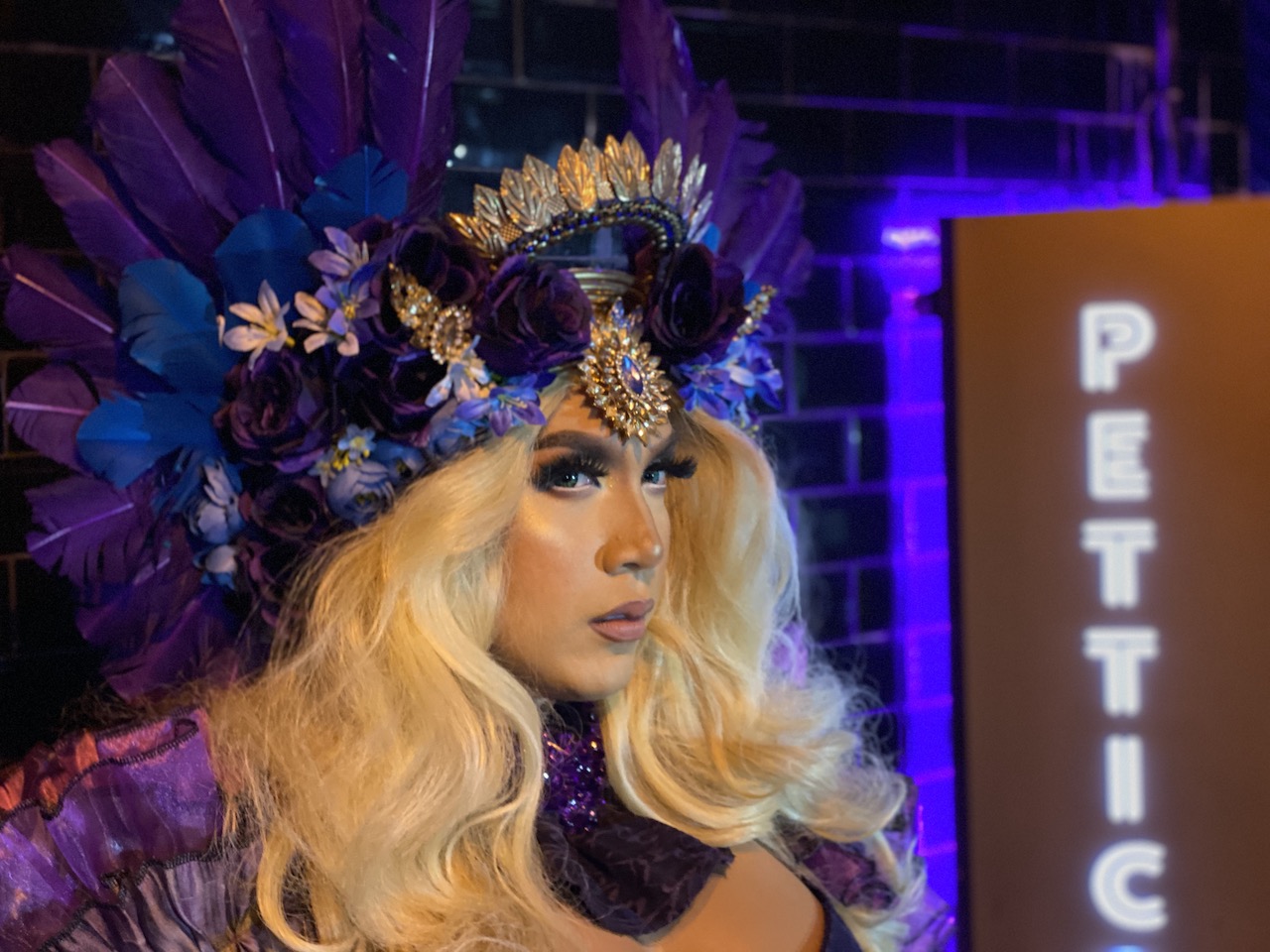 In 2017, nightclub Petticoat Lane opened its doors and offered regular drag show performances. These were not run-off-the-mill comedy skits with scattered song numbers. The queens bring their drag personas to life – and to the extreme with choreographed, high-energy lip-sync-and-dance numbers.
The regular performances at Petticoat Lane put Hong Kong's drag performers in the spotlight, and generated a loyal following not only among the LGBTQ+ community but within mainstream Hong Kong society as well. Regular shows gave the queens a steady paycheck, allowed them to invest in better costumes and props, and enabled them to level-up their performances.
A drag persona is not a one-off costume role-play. It's born out of a passion for performing and self-expression. It's an art and a painstaking process. The physical transformation alone takes at least three to five hours – from the exaggerated makeup, the elaborate wigs, the corsets (or packing tape or duct tape for some) wrapped tightly around the waist to give the illusion of an hourglass figure, and at least four layers of tights to keep everything below the waist taut and in place. Then there are the silicone prosthetics – breast and buttocks (called kadera by the queens) and elaborate costumes, some of which include skimpy bikini bottoms which leave little to the imagination (and generates several thought and question bubbles).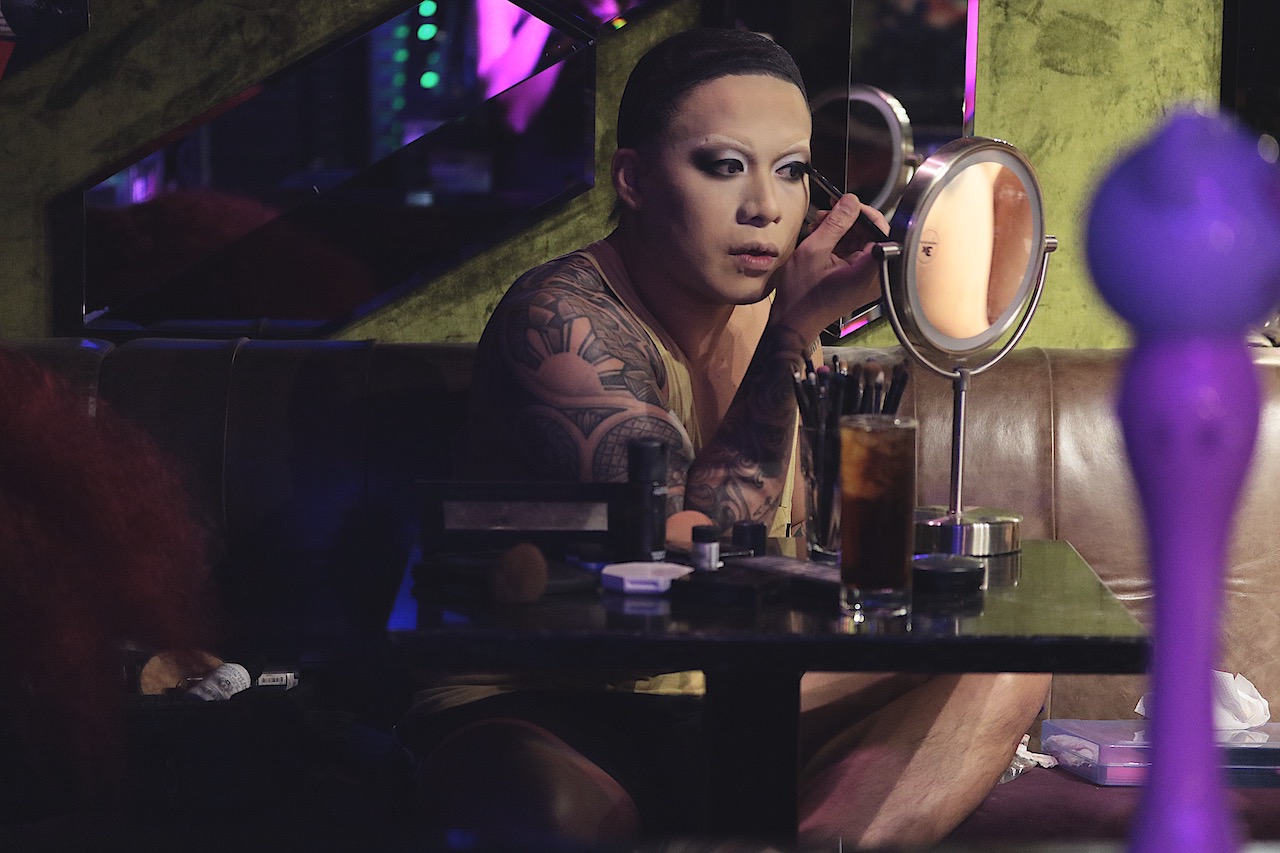 Paulo is one of the newcomers to the Hong Kong drag scene. A teacher by profession in Pampanga, he accompanied a friend who was auditioning as a performer in Hong Kong in 2016 – only to find himself applying too on the spot. A few months later, Paulo received a call from the company informing him that he had been hired. He's been working the same job for the last five years, performing dance numbers several hours a day.
His drag persona, Emma Ohrey, was born in 2019. Her performances showcase agile, powerful dance routines, especially if it's music from Britney Spears.
"We were doing a pretend beauty pageant and I thought of the name Emma after a fellow Kapampangan, Emma Tiglao (Binibining Pilipinas Intercontinental 2019). Ohrey is inspired by (actress) Ina Raymundo who I really admire. I was invited as a guest artist in a drag show by (another Filipino drag performer) Parris Mamigovel in October 2019 and I haven't stopped performing in drag since then," shared Emma, "Drag is my passion but it would be nice if I could become a full-fledged professional drag entertainer."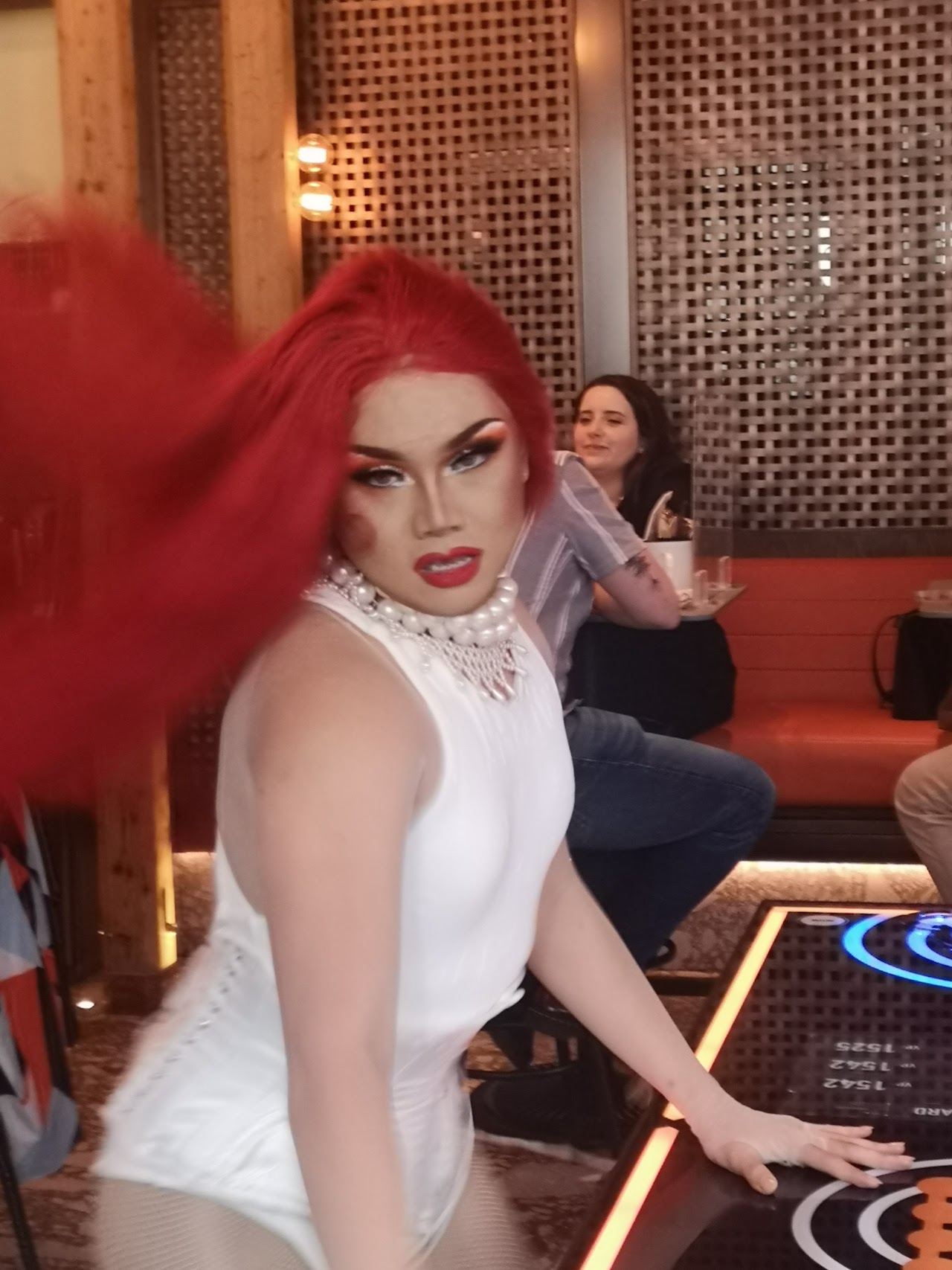 With Hong Kong continuing to impose some of the toughest pandemic measures in the world, the residents' jet-setting lifestyle has been replaced with excursions and activities within borders. This has meant much higher demand and a busier performance schedule for the Filipino drag queens – brunches, dinners, high teas, bar shows. Often, shows are sold out within days of being announced.
In contrast, television shows, live performances in night clubs such as O Bar, and even social media platforms have also made the queens reign supreme in the Philippines for many years.
"Before, the drag scene in the Philippines was more on impersonators; that's changed a lot. Today, they have their own personas. The drag scene in the Philippines has evolved," said Violette.
While drag queens in the Philippines have had more opportunities to explore and express their art and craft, Mocha Diva points out that the pay scale in the country has remained lower than drag performers in other countries. In the Philippines, drag performers get paid anywhere from P1,000 to P3,000 per show ($20 to $60), while in Hong Kong, the going rate is at least HKD2,000 per show ($250).
"In my experience, Hong Kong pays the highest, even higher than Singapore, the US, or Europe. But the cost of living is also higher. Also, in the Philippines, the queens have access to dressmakers and designers for costumes, so it's really a trade-off," explained Mocha Diva.
Emma is open to returning to the Philippines, though she is not sure about the opportunities she can find as a drag performer in the country. Mocha Diva and Violette, on the other hand, have branched out in Hong Kong and are not keen on moving back to the Philippines – at least not for many years.
Violette, who is married to a foreigner, is a professional photographer. She has also banded with other Filipino drag queens to form The Dollhouse collective, so that they could promote themselves and their shows together.
For her part, Mocha Diva has created a brand called Drag Extravaganza – a showcase of themed drag performances for Hong Kong's entertainment scene. Aside from this, she also manages her own events company, Lips Events HK, organizing parties and special events.
There's something about the Filipino drag performers that sets them apart from other queens in Hong Kong. All of them are performers by training and profession, starting out as members of popular dance groups, collegiate cheer dancers, or members of a corps de ballet in Manila before finding their way to drag in Hong Kong. They spend hours on their routine, and even more time perfecting makeup skills so that every contour and highlight turns them into someone else. And more than promoting self-expression and helping empower Hong Kong's LGBTQ+ community, there's a sense of pride in watching the sassy and stupendous performance of the Filipino drag queen reigning supreme. – Rappler.com