Kalabaw Kolektib is a creative content group for independent Filipino comic book artists to showcase their work, all for free through Penlab.ink
A myriad of unique and complex stories can be found in the pages of Filipino komiks. From Mars Ravelo's array of classic local superheroes which includes Darna and Captain Barbell, to the horrors found in the story of Trese, the comics scene in the Philippines is a wealth of vibrant stories worth telling.
Currently, the komiks scene is a relatively small but thriving community of artists who have a passion for visual storytelling. The advent of the digital age may have made print comics a novelty, but initiatives like Kalabaw Kolektib are putting komiks back at the forefront.
Kalabaw Kolektib is a creative content group founded by media and film workers, artists, and writers to showcase the many talents and stories komiks can offer. Its primary focus is establishing "new generation franchise komiks."
A collective by creatives
Kalabaw Kolektib was established during Komikon in November 2019 when Bernie Mercado, the managing editor of the initiative, began following his passion for komiks. He worked in film before he found his love for komiks creation, along with former college orgmates who shared the same enthusiasm for the art form.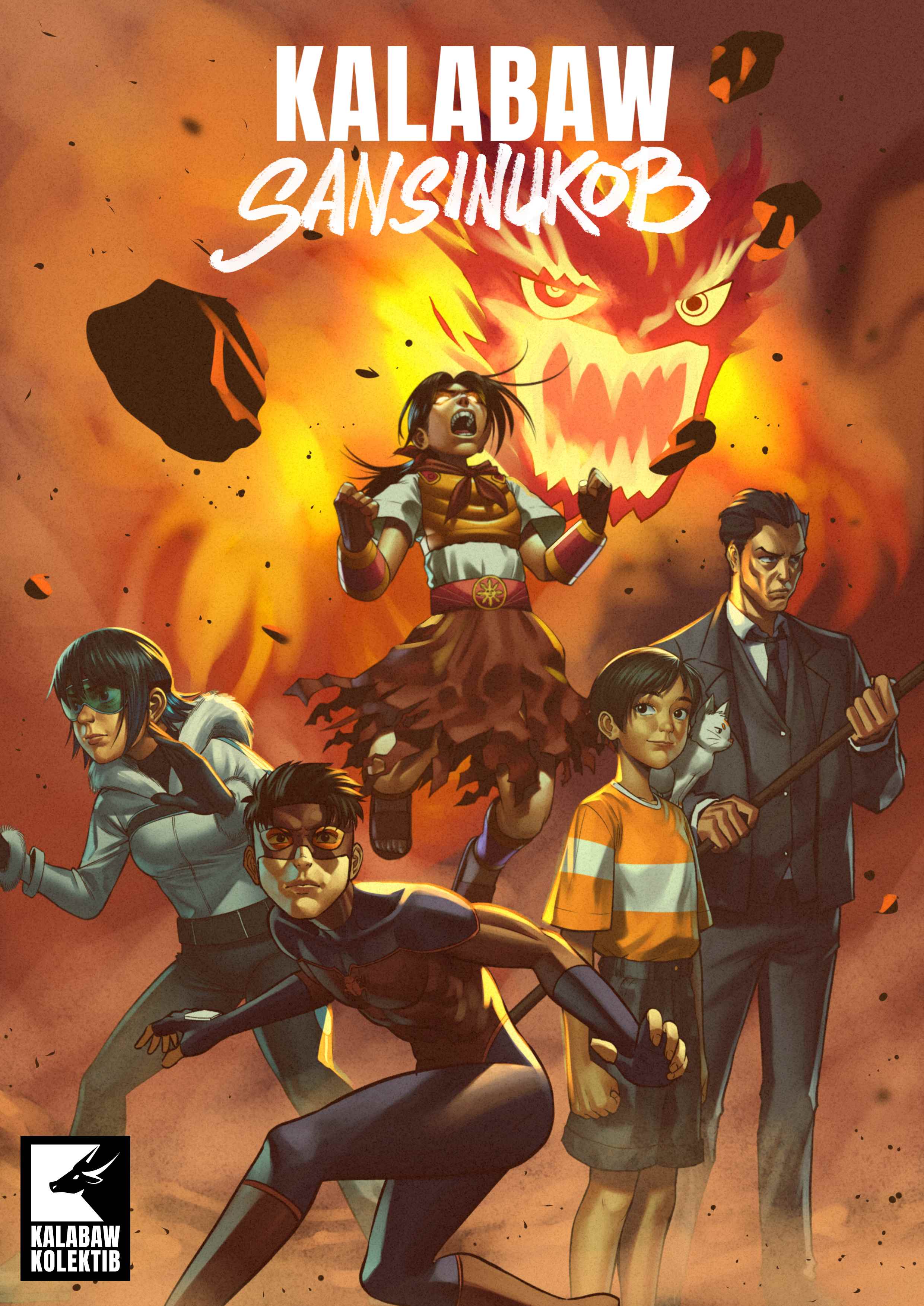 "Komiks has always been my passion since I was a kid (manga in particular), and I thought there were ways we could help stimulate the further development of the community. I also wanted to do the fantasy stories I've always wanted to tell, stories that were impossible to be told on film," he said.
The name Kalabaw Kolektib was initially inspired by American comic book publisher Dark Horse Comics. They did not attach a meaning to the collective's name at the time, but Bernie shared that it now relates to their group's "core of collaboration."
How 'komiks' became our own
True to the nature of their medium, Kalabaw Kolektib doesn't fall short on the range of komiks available under their name.
One of their most popular works, Katipunera Warrior, blends Philippine history with mythic fantasy where Katipuneros are portrayed as mystic warriors fighting against demons in the Spanish colonial period.
If that's not your cup of tea, they have another title such as Labor Day, which shows zombies who are forced to work office jobs.
Life In Orange follows the journey of students Vito and Kahel and the societal pressures that challenge them.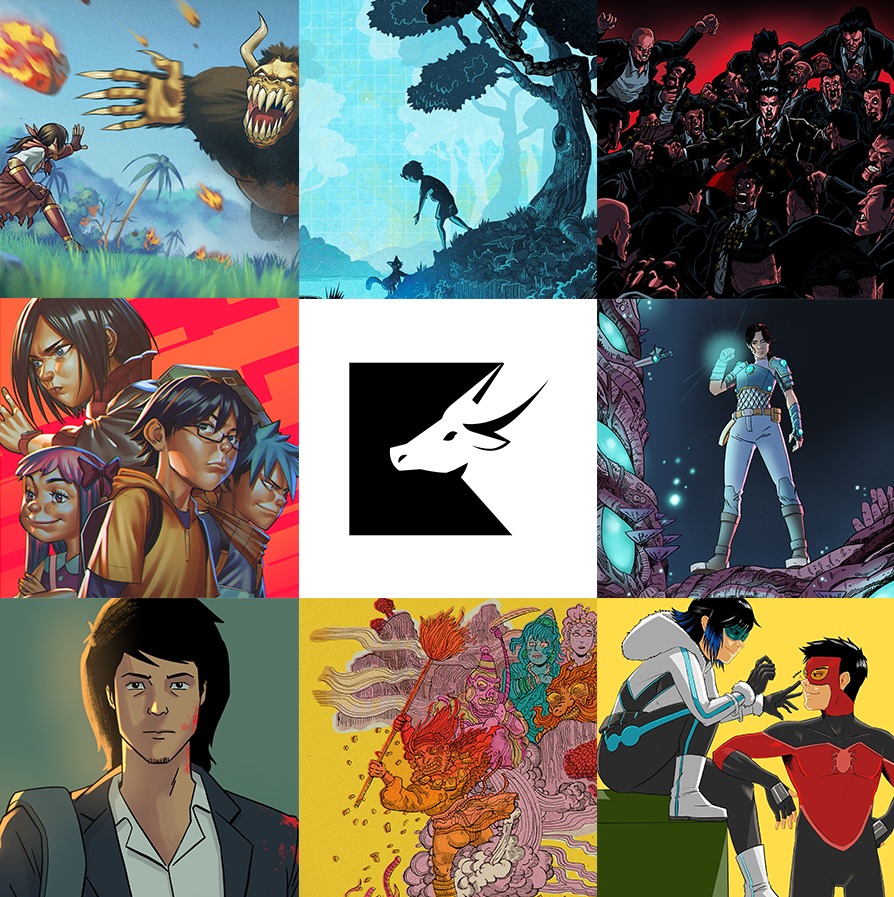 Whichever title you begin reading, Kalabaw Kolektib makes sure that the komiks they display are filled with life, made with heart, and reflective of new generation Filipino storytelling.
Bernie says there are people who have attempted to limit the kinds of comics that should be made and published.
"From time to time, you hear people gatekeeping against certain styles of komiks," he shared. However, he believes the diversity that komiks offer in storytelling is what makes Filipino narratives stand out from other comics.
"Cultural production, especially komiks, is going through a postcolonial development. We pull influences from everywhere and synthesize that with our own experiences. That's how we've made these forms, albeit foreign, truly our own," he said.
He also believes the uniqueness of komiks can be attributed to the Philippines' rich history.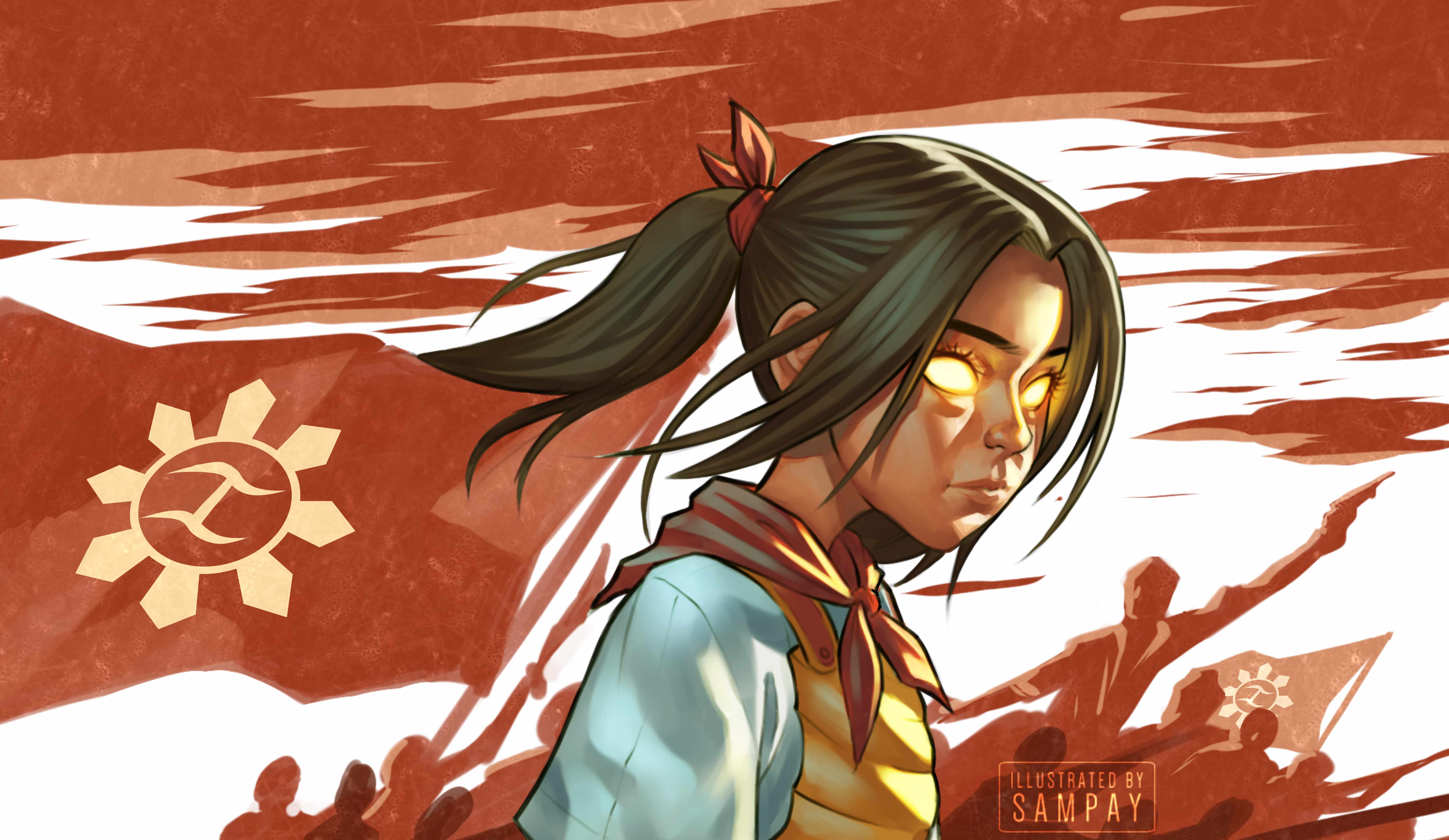 "Across our pre-colonial and colonial history, we have always identified ourselves with our stories, and that's ever-present in komiks as well," Bernie said. He cites Culture Crash, The Mythology Class and Trese as the collective's Filipino influences and "gateway komiks" to their work.
Compared to the more distinct art style of komiks before, newer generations of creators are being influenced by anime, manga, and Western comics that aren't related to superheroes. These genres are evident in the works of younger comic book creators.
"Komiks used to have a very defined art style, and that's still a point of contention amongst veterans. […] Recently, there's a growing number of local creators doing webtoons as well," he shared.
Free komiks!
Many independent comic book artists are able to share their work for free through the community platform Penlab.ink. Kalabaw Kolektib is just one many creators on Penlab, an online platform where the creative group publishes their work.
Bernie, who also manages Penlab, said it was a collaborative project within the community that led to the creation of an online space for exhibiting Filipino komiks.
"A platform like Penlab was always something our community wanted, and there have been attempts before. For inviting creators, we've had a lot of help from prominent members of the community, and we reached out to many creators with quality work," he said.
For Kalabaw Kolektib, publishing work for free was their way of growing their readership. "While the komiks community isn't as big as other/actual industries, a lot of creators genuinely like sharing their works for an audience. […] We'd publish for free online some parts of our komiks, and those who can afford to support us can buy the print copies," he said.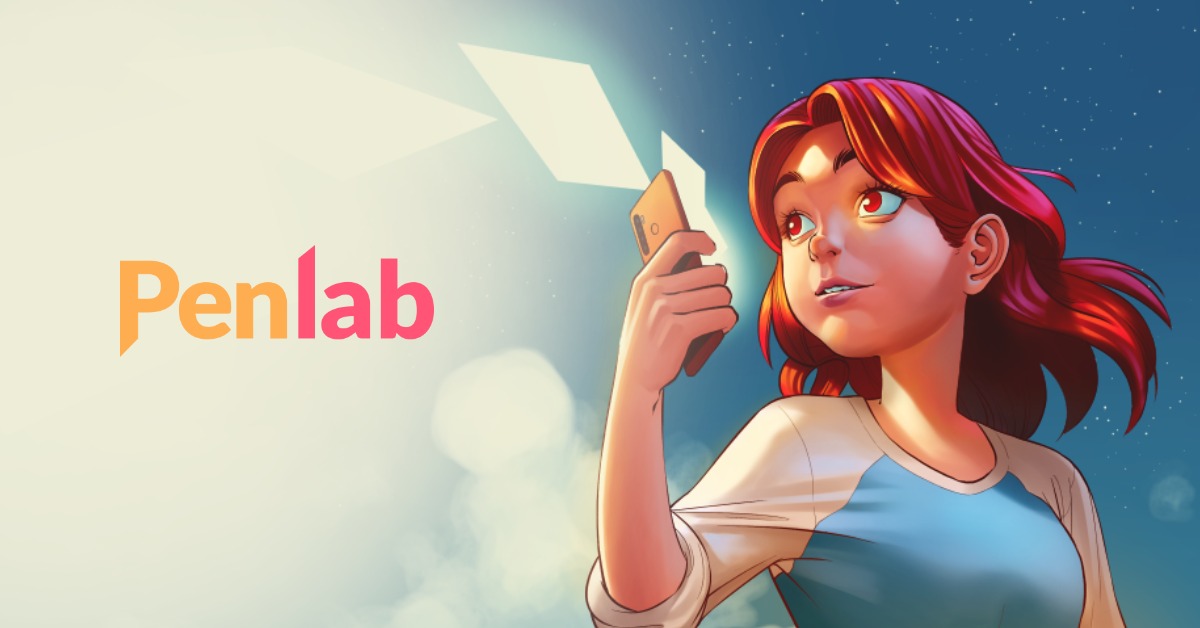 While free and accessible komiks are certainly nice (and rare!) to come by, comic book creators still need support for their art. Bernie recommends buying directly from your favorite creators by following them on social media, or paying them through platforms such as Patreon and Ko-Fi.
He also suggests buying from local bookstores and supporting events like Komikon and Komiket where creators get to distribute their works. After all, komiks creators need to earn a living, too.
The future of 'komiks'
Since the pandemic started, most comic conventions have been canceled, putting independent creators and publishers in a difficult position. While many creators attempt to keep their art alive by publishing their work on online platforms and komiks events, conventions – where artists are able to interact with fans and collaborate with other creatives – are still the spirit and lifeblood of komiks and aspiring creators.
Given the current circumstances, Kalabaw Kolektib has expanded their work to organizing online komiks initiatives and making original content to keep komiks alive.
"With our digital shift, we're skipping a step. Komiks today hasn't achieved widespread distribution of print yet. Outside komiks conventions, there aren't many avenues for distribution except small bookstores and online. We only have a few publishers, and even when we have publishers, the consignment rate at more popular bookstores is just too high," Bernie shared.
Given the changes komiks creators had to make, Bernie says that there should be more publishing and distribution initiatives for komiks. "We need to bring our komiks to the people. And that's kind of difficult to figure out since we're in the middle of a pandemic," he admitted.
The future of komiks relies on the creators' conscious efforts in making comics, their belief in the art form, and the national recognition that the medium deserves, despite the many struggles creators face.
"I can't really say what the future of komiks will look like, but I don't want us to wait for the next comic convention to figure things out, with how uncertain things are. The best we can do as a community right now is to make baby steps towards national industrialization and continue stimulating komiks' development as a whole," Bernie said.
Komiks are an underrated art form that goes beyond illustrations and dialogues. Ultimately, it deserves to be revived and recognized as its own medium. "There's really so much more to discover," Bernie said. – Rappler.com
You may like Kalabaw Kolektib on Facebook or follow them on Twitter as @penlab_ink. All their komiks can be found on Penlab.ink. You may also support through Penlab.ink/donate.
Andrea Tibayan is a Rappler intern.