This tech brand's upcycling program makes it easier to reuse product packaging
Wanting a nifty (and sustainable) mini home for your furry friends? Samsung recently announced its "Eco-Package" program, which makes it easier for their customers to turn the boxes of every 2021 TV model (and in other countries, including the boxes of home audio systems, vacuums, and even kitchen items) into items for your pets – from mini-houses, stairs, or a tunnel. 
The program also includes guides for you to turn cardboard boxes into items like a a magazine rack, a storage box, or a bookshelf.
In a release to media, Samsung Philippines said the initiative uses a dot matrix design to make it easy to cut, assembly, and upcycle the cardboard boxes. A QR code is also found on the box itself to make it easier to get started.
And while the program it a Samsung initiative, you can always MacGyver your way into repurposing any cardboard box – instructions and patterns for each design are available for free via the Eco Package website. 
Here's a few pet-related DIY projects you can make from the program: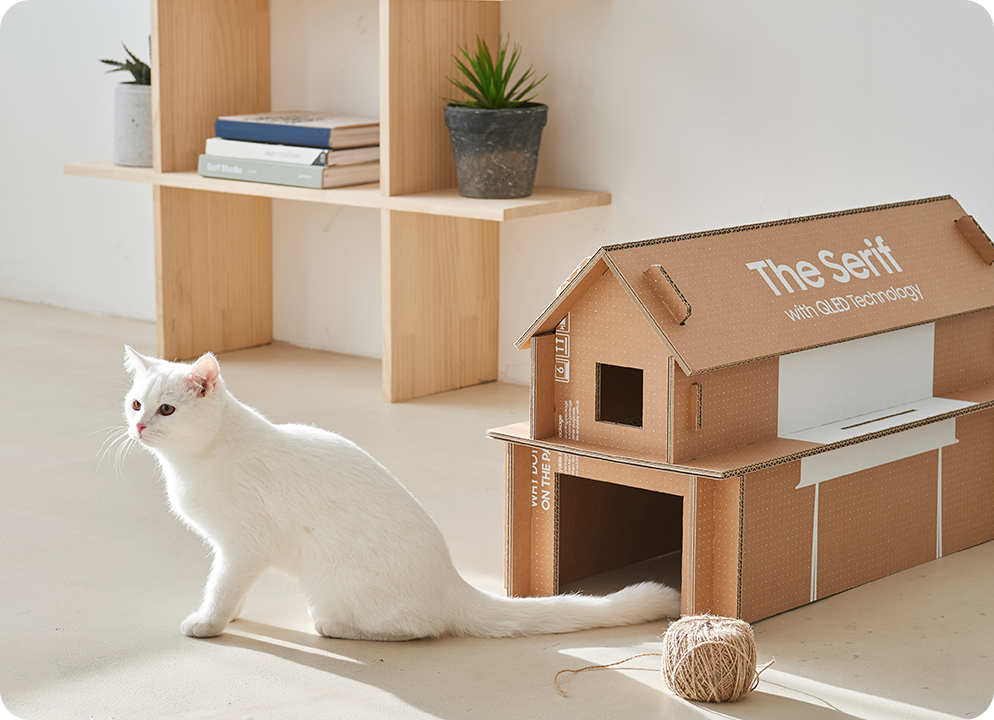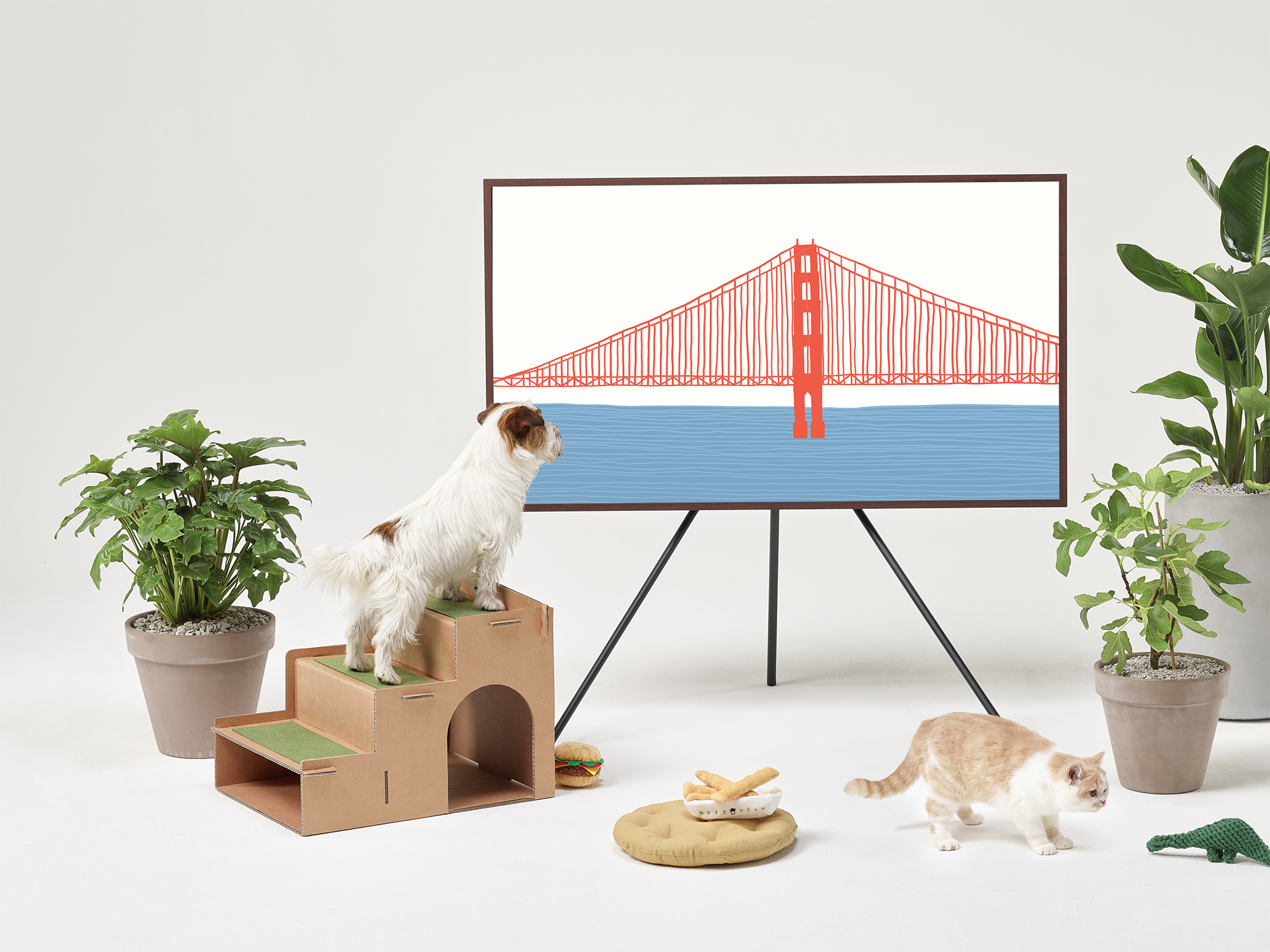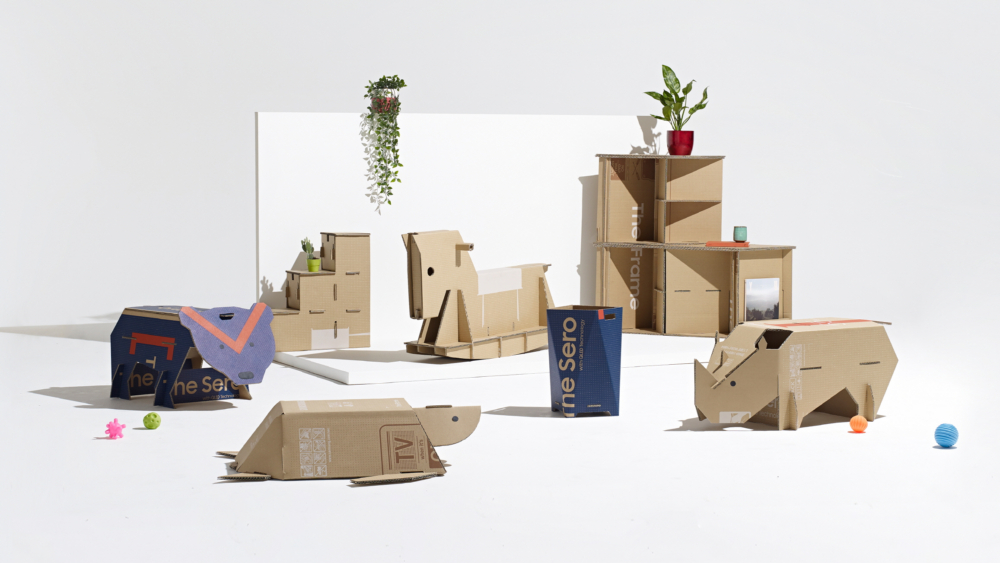 – Rappler.com