This is AI generated summarization, which may have errors. For context, always refer to the full article.
The 'RuPaul's Drag Race' star shares that she is 'amazed' by Filipino drag performers' dedication to their craft
With a name like hers, it was almost inevitable that Filipino-American drag queen Manila Luzon would one day make it to the Philippines and connect with her local fans.
That day has come many times over – since her stints on worldwide phenomenon RuPaul's Drag Race and its All-Stars spinoff, Manila the queen has visited Manila the city several times, doing shows, posing for shoots, and getting to know local queens.
After flirting with the Philippine drag scene for years, Manila now seems poised to make a commitment. Now with Filipino talent management group Cornerstone Entertainment, Manila says that she wants to bring more attention to Filipino drag.
"Well it's about time. I don't know why it took a Filipino-American to start bringing attention to the drag scene in the Philippines, but if I have to do it, I will do it," Manila said in her "welcome address" played at a virtual press conference on Wednesday, June 16.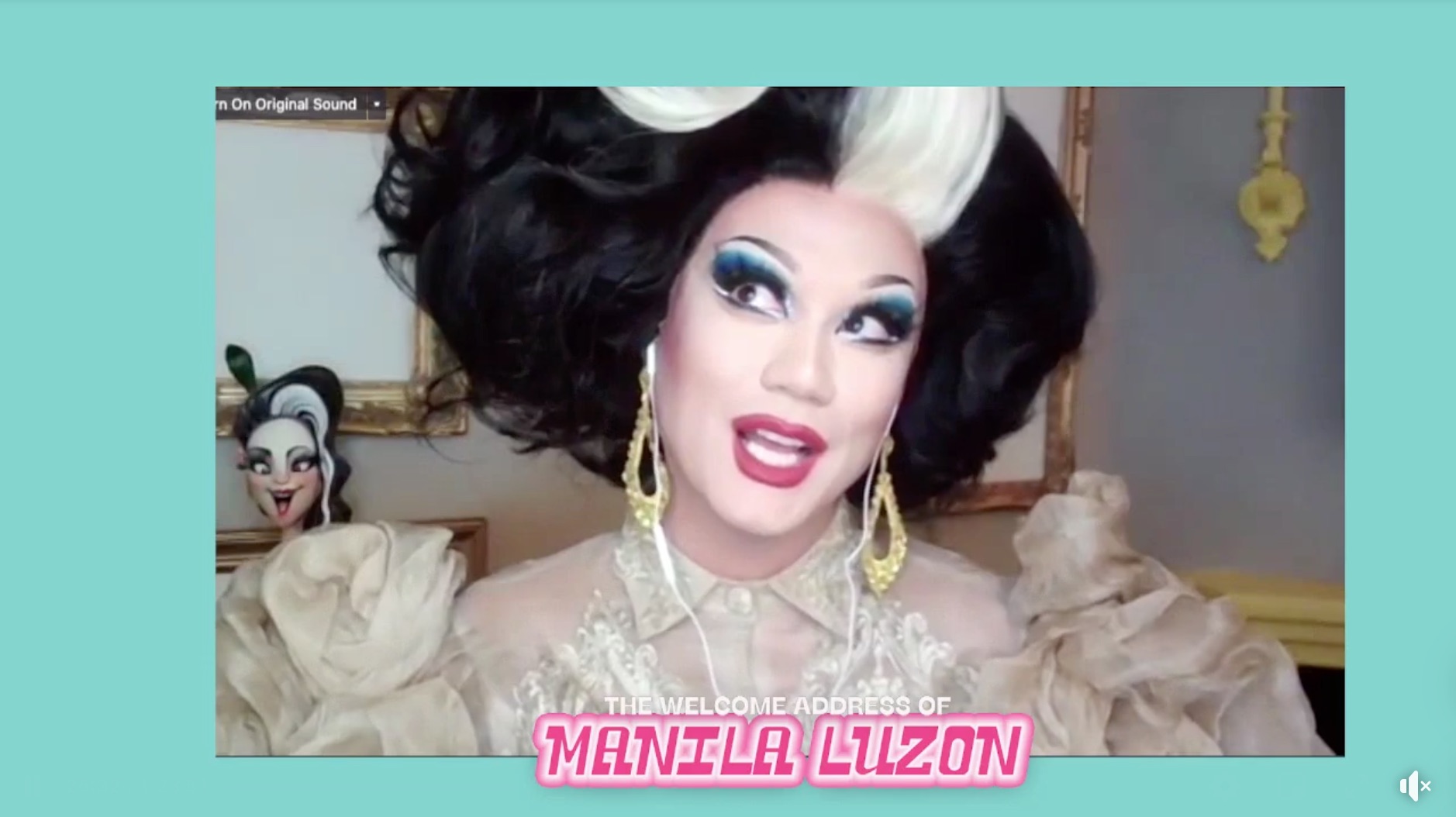 Why indeed do we need a Filipino-American to shine the spotlight on Filipino drag? Getting the answer to that involves an entirely different discussion, but one thing is for certain – in Manila's words: "The drag scene in the Philippines needs the attention, the attention it deserves."
That attention, it seems, will come in the form of a drag show in the works with Cornerstone. Not Drag Race Philippines just yet, but something like it, with Manila to star.
Details on the show have yet to be finalized, but if it pushes through, it could be a major breakthrough for the Filipino drag scene, which is thriving even as it remains largely on the fringes of mainstream.
"It's been a dream of mine to come back to the Philippines in a bigger way and do bigger projects," Manila said, sharing that she's working on some music ("I am Filipina so that means I love to sing even if I cant") as well as the drag show.
"Of course I'm a drag queen so I think I'm fabulous, but how much more fabulous is it if I'm surrounding myself with some of the most beautiful and talented queens in the Philippines?" she said.
On the 'dedication' of Filipino queens
Even while based in the United States, Manila is no stranger to the local drag scene. At the press conference, she greeted Filipino queens Brigiding and Eva Le Queen like old friends.
Her favorite thing about the Filipino queens is "their commitment to putting on a fabulous show." (WATCH: All hail the queens of Philippine drag)
"I was completely floored by the talent of the girls on the floor at O Bar in Manila," she shared. "At that point I had been traveling the world for many years…it was a lot to impress me and when I went to the Philippines, I was amazed at their dedication," she shared.
O Bar, a popular gay bar and night club in Metro Manila, is home to many of the region's best drag performers.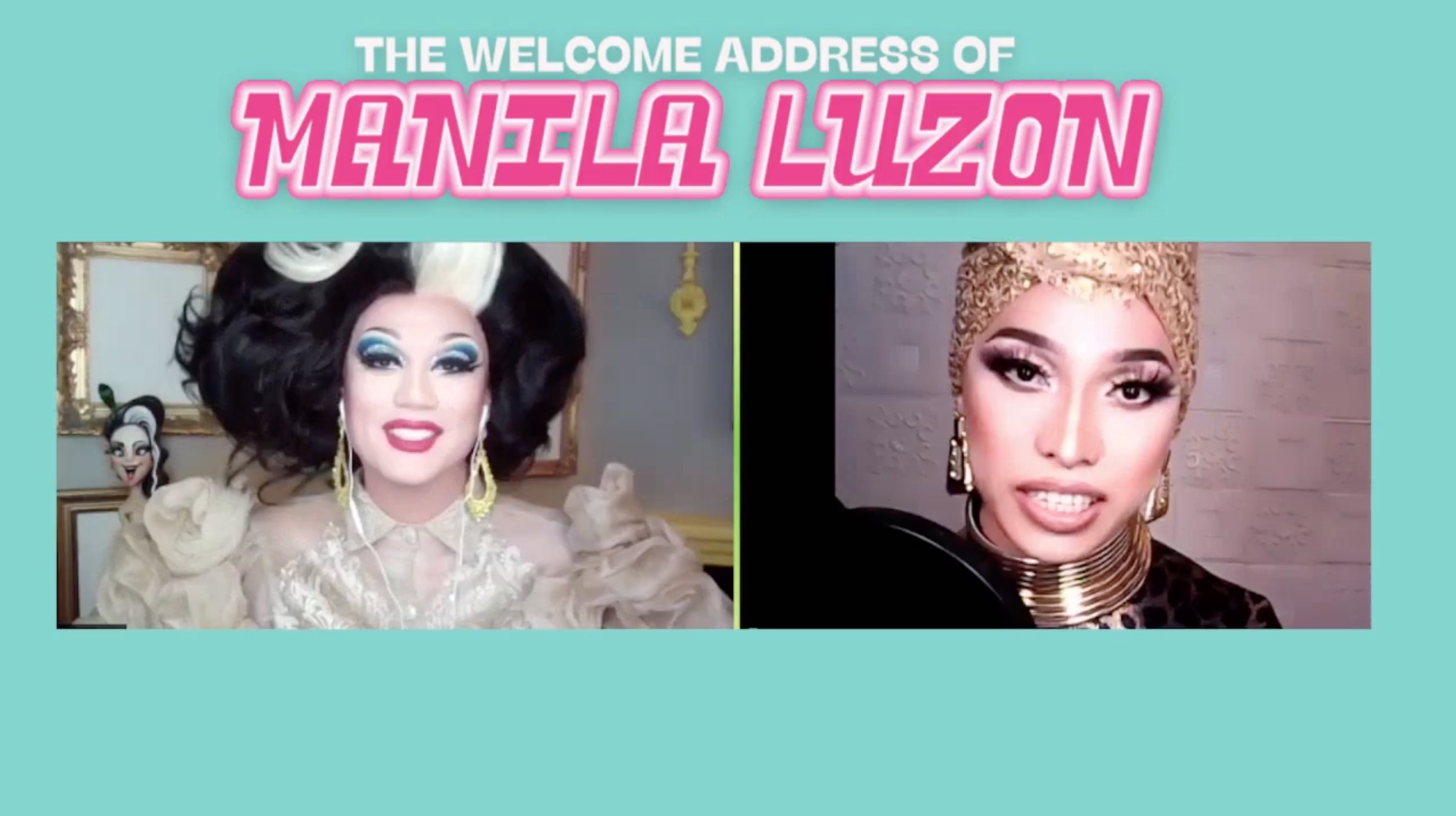 She sang praises for the performers' work ethic: "These girls would come in early to the club, they would rehearse all day long and then they would put on show after show after show all night until the wee hours of the morning. That is dedication."
"And they all looked like they were having a good time, everyone in the audience was having a good time and I was amazed," she said.
A drag show on Philippine television would no doubt give local queens the spotlight, the platform, and hopefully too the coin that they deserve. Along with that, Manila pointed out that it might pave the way for greater acceptance and support for the drag community.
"Representation is really important and a lot of times, if you dont see a group of people being portrayed regularly then you don't really have a way of relating to them and it's harder for you to be accepting and supportive of them because you're not around it, you're not aware of it," she said.
"Hopefully with my help we can bring more attention to the drag scene in the Philippines and opening people's minds to how fabulous a drag show can be and that it's an art form and drag queens are multi-faceted, talented artists and creators, and performers, and make-up artists and fashion designers. We do it all and it's something that's really impressive and I don't think a lot of people know how much work goes into it," she continued.
"Just being visible I think will help move the movement forward," Manila said.
'Support local queens'
Manila hopes that Filipino drag queens eventually get the same opportunities that she has had as a drag queen in the United States: representing brands, performing on big stages, being included in fashion shows.
To get there, it takes more than a TV show, and a lot of it relies on the audience. Pointing to the importance of localism in drag culture, Manila encouraged people to support their local queens by watching their shows – a working drag queen's bread and butter. In the pandemic many drag queens have brought their shows online.
"I come from a local drag scene…It's where we all start from. We all start out as little local queens. That is our upbringing, that's where we all consider home," Manila said, recalling the bar she started performing in in her hometown in Minnesota.
"Local queens and the local drag community have always been important. It's the birthplace of drag superstars. So go out there and watch the shows because the busted queens wobbling around trying to balance in heels might just be the next Manila Luzon," she said.
Filipino audiences don't have to wait for Manila to visit again, or for Cornerstone's in-the-works drag series to air. They don't even have to wait for RuPaul's Drag Race to get a Philippine franchise (something Manila said she'd love to see, and would love to help make happen).
As the queen pointed out, there's already a vibrant drag scene in the Philippines – all people need to do is check out what's already there.
"Philippines, there is a huge, amazing scene that you have not even been introduced to yet, but it is thriving and it is wonderful and it is full-on fantasy and it is right in your backyard full of the most creative, talented artists in the world. And it's right there," she said.
"Go and see a drag show, go support your local queens," she said, hinting that she'd be joining in the fun soon. "I cannot wait to come back to the Philippines and be there with you all." – Rappler.com
Glam up for less by shopping with this Zalora promo code.