Some 100 contemporary Philippine artists worked with environmentalists to create a virtual art space
Environmentalists hobbled by COVID-19 mobility curbs have worked with artists to craft a "People's Green New Deal" through an interactive virtual art exhibit.
"Preparing Common Ground" is an interactive world simulation that amplifies calls for the government to suspend ongoing environmentally harmful projects amid the pandemic. 
It is the highlight of the Tanggulan 2021 Environmental Arts Festival, which was launched by the Concerned Artists of the Philippines (CAP) and Kalikasan People's Network for the Environment (Kalikasan PNE) on Wednesday, October 13.
Some 100 contemporary Philippine artists worked with environmentalists to create a virtual art space promoting its green electoral platform, Panatag Luntian.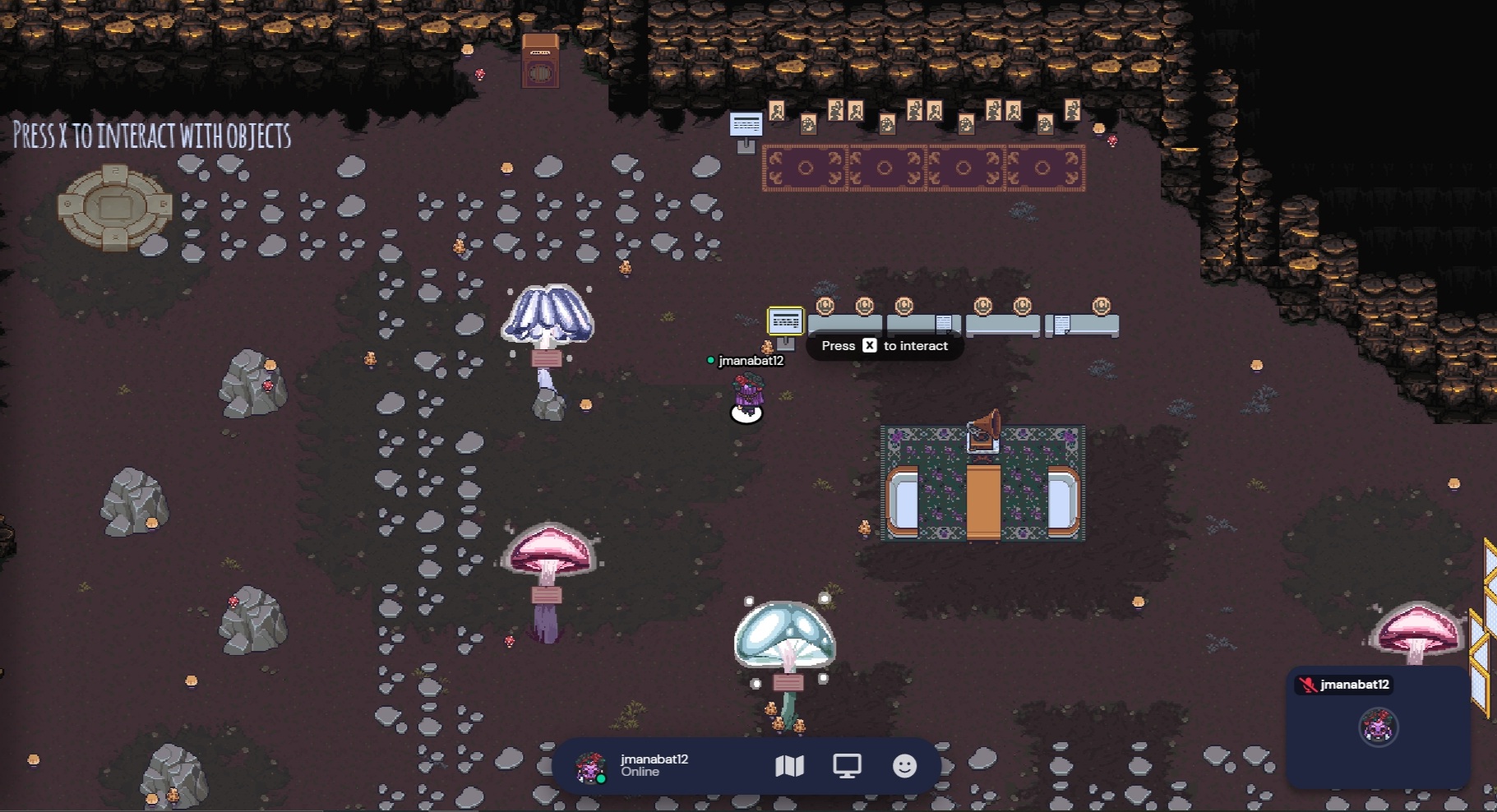 Kalikasan PNE national coordinator Leon Dulce, co-organizer of the eco-art festival,  said participants are calling for an emergency moratorium on destructive projects.
He described  the "People's Green New Deal" as an economic stimulus package for biodiversity, agriculture and fisheries, and decarbonization and medical waste management, among others, in response to the persisting pandemic situation.
"We need to rise above the literally dirty politics of hazardous dolomite dumps and destructive 'Build, Build, Build' infrastructures like the Manila Bay Aerocity and Pasig River Expressway," Dulce told Rappler in an interview on Friday, October 15. "Ultimately, we are hoping to influence local and national electoral aspirants to commit to advancing a green agenda during and after the national electoral campaign period."
Dulce said they needed to come up with a new platform to showcase various artworks and environmental issues as the pandemic has led museums and art exhibitions to become inaccessible.
The "Preparing Common Ground" 2-D exhibit can be accessed through Gather – an interactive virtual space app that is available 24/7. Dulce said it is free to access for everyone as it runs on a free minimum account, but can only accommodate up to 25 people at a time.
"This is arguably the first art exhibit on Gather, the first exhibit of its kind online. Simulated reality on a very creative platform. It is a living, breathing space that will continuously gather contributions from artists, communicators, and advocates that can be used to creatively promote the Panatang Luntian agenda," said Dulce.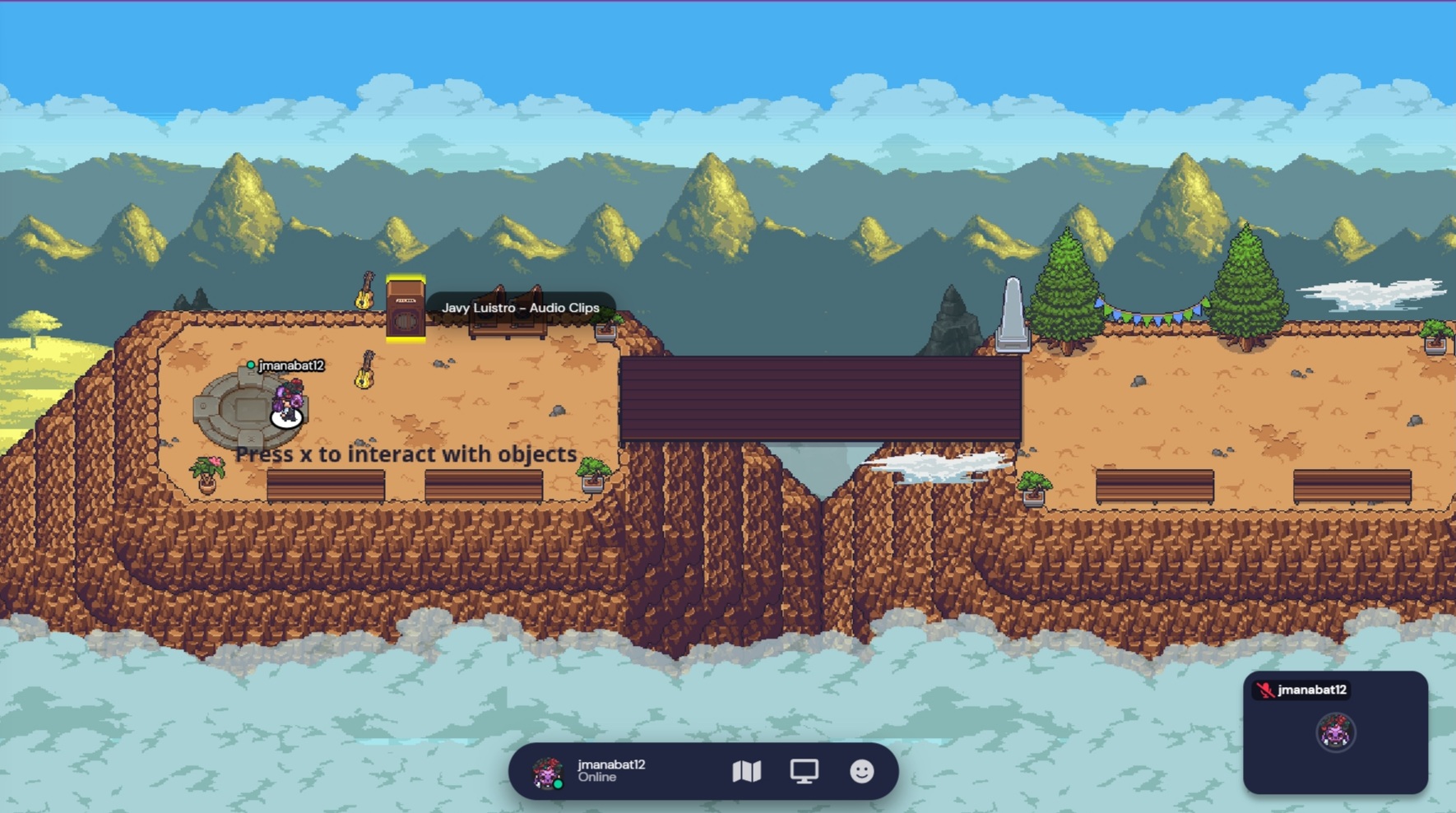 To enter the art exhibition, an avatar must be created via Gather in order to proceed into its five portals: Tubig (Water), Lupa (Earth), Hangin (Air), Apoy (Fire), and Puso (Heart).
Each of the portals contains artworks from various Filipino artists that you can view using a laptop or desktop, and which can be navigated through key or mouse movements.
"The avatar will be crucial to move around as it tries to simulate the act of moving around the space. When you come in proximity with an avatar or an exhibit item, it will prompt you for an action whether to click X to open an item, etc. You can also talk to anyone you are in proximity with just like in a video game," said Dulce.
"It helps create a sense of being together with people because it is experiential. It is a simulation of an interaction between members via avatars that is based on reality. It takes around one hour to go around the spaces. It is like you are in a museum or art exhibit but everything  is virtual," he added.
The artworks in the exhibit vary from paintings of social realist Frederico Dominquez, to digital paintings and graphic designs by ZACH, to a short documentary by award-winning filmmaker Adjani Arumpac, to an interactive Dungeons and Dragons virtual set by "Wing of the Locust" author Joel Donato Ching Jacob.
Dulce said having a creative platform that uses an interactive virtual space app to serve as an exhibition ground for arts and the environment will help address the current environmental crisis through a collective project.
The "Preparing Common Ground" virtual art exhibit can be accessed through this link, using the password tanggulan2021.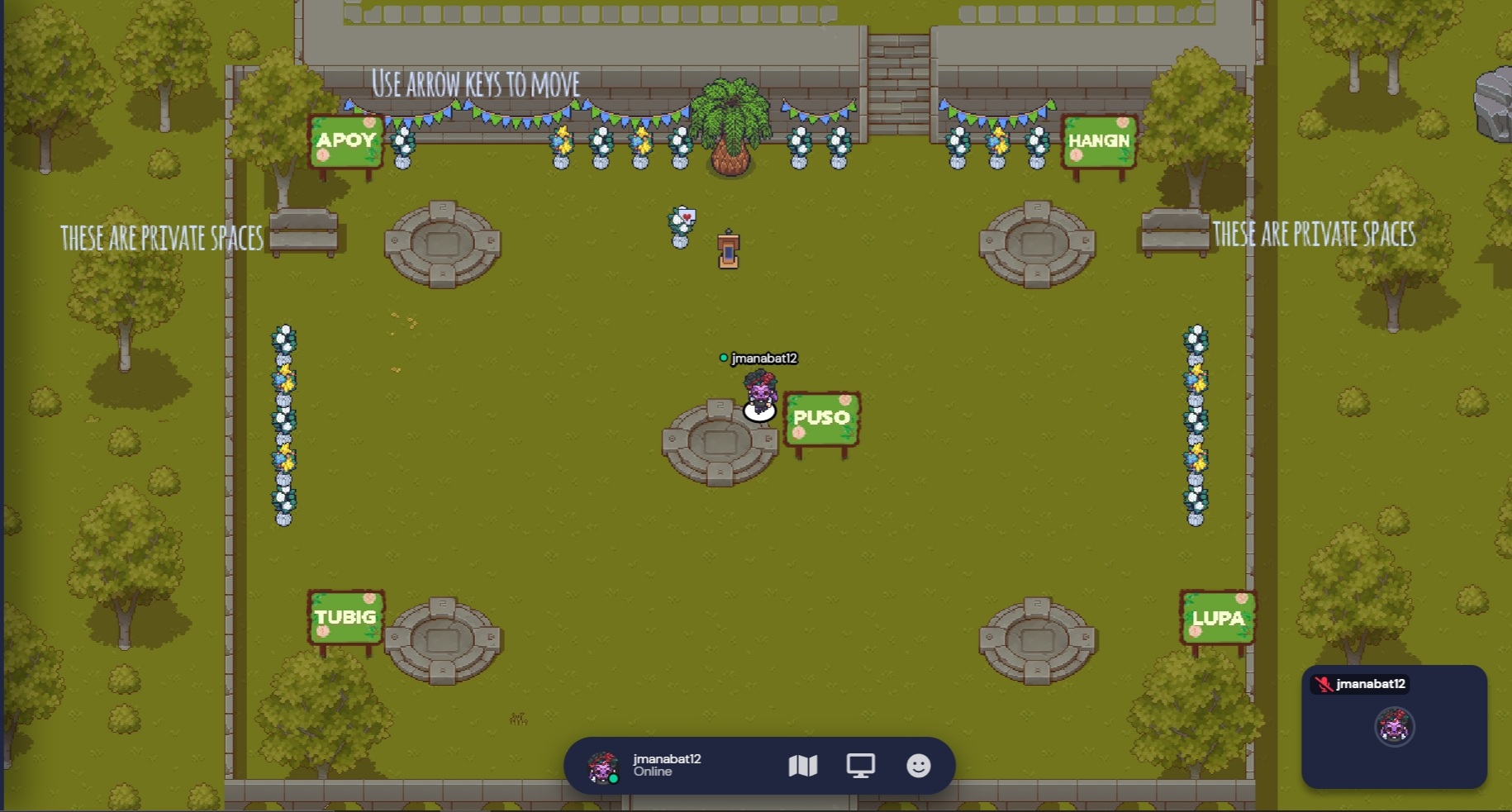 Tanggulan 2021 was co-organized by the Center for Environmental Concerns Philippines, Center for People's Development and Governance, Climate Change Network for Community-based Initiatives, Youth Advocates for Climate Action Philippines, and 350.org Pilipinas. – Rappler.com