Star Magic offers classes for acting, dancing, voice, and conversational Tagalog.
Star Magic is back with online workshop in 2021.
On their social media accounts, Star Magic announced that they will be opening acting classes for kids, teens, and adults. Aside from acting workshops, they will also be offering voice, dance, and conversational Tagalog workshops.
"There's no pandemic, no shutdown, no lockdown that will hinder any artist to grow, to learn in the performing arts. We will always find innovative ways on how to reach out to people in terms of training them in the ever changing times," Star Magic Artist Training and Workshop head Rahyan Carlos said during the virtual press conference on April 14, Wednesday.
This year's workshop marks the second year that Star Magic has had to hold classes online. "Last April 2020, after a month-long of intensive studying, auditing classes abroad and transporting modules online with my teachers, we resumed the training for acting, dance, voice and conversational tagalog via Zoom. And it worked," he said.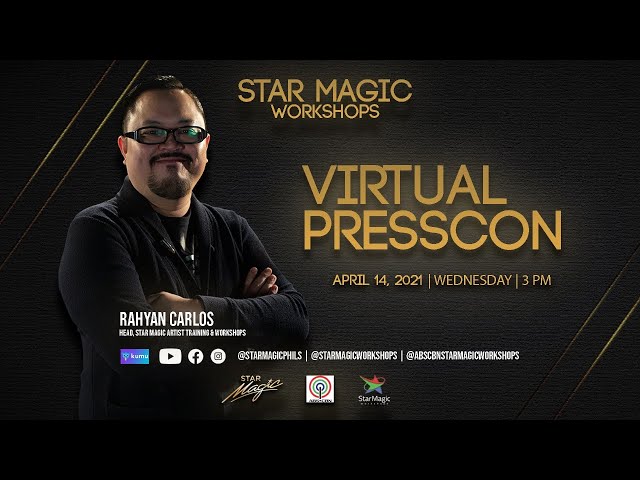 While admitting that online classes are difficult, Director Rahyan said that they aim to provide the best learning experience for all participants. An orientation will be held to discuss the rules, regulations, requirements and the students' expectations for the workshops and there will also be culminating activities for each class during the end of the workshop.
Nesh Janiola, coach for the dancing workshop, said: "I know that it's very different than the actual in person dancing, but we see to it that we bring the same energy as if we're in an actual classroom.
"Whatever we're giving the Star Magic actors, we're also gonna offer you what we're training them," Direk Rahyan shared.
Star Magic workshop is open to Filipinos all over the world, with classes starting in May. Interested applicants can register here. – Rappler.com