Anne, a 27-year-old marketing executive, says that she spent P150,000 in two months for her idol's merchandise. Would you?
Admit it: at one point in our lives we've found ourselves totally admiring a versatile actor, a talented singer, or a distinguished personality.
We all have various reasons for this fondness, much more ways of expressing our love and support for them. While some are satisfied with following their favorite celebrities on social media platforms and watching their shows, others, however, go to extreme lengths to see and support their idols.
Curious, we asked our readers about the "craziest" things they've done for celebrities, and here's what some of them had to say.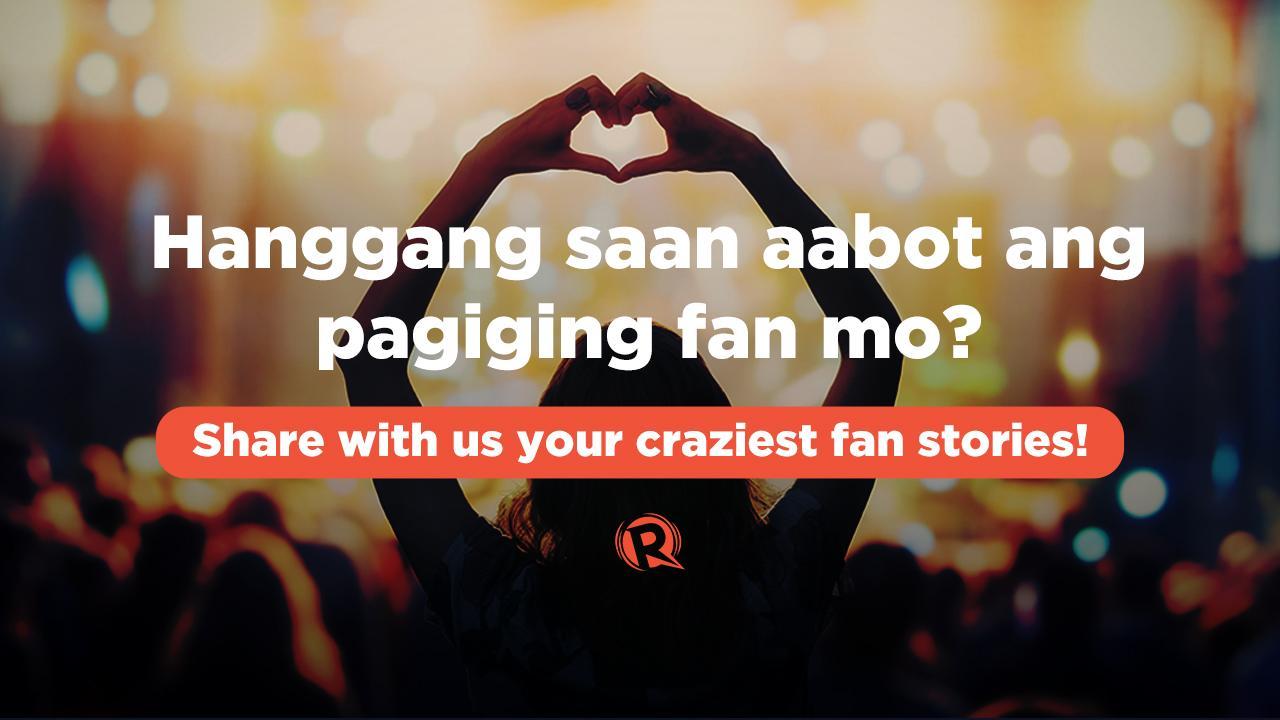 Most readers said that they saved up most of their allowance as a student for their idols' merchandise or events. Twitter user Carla said that she only spent P28 for lunch during her college days, and allotted the rest of her food allowance for concert savings.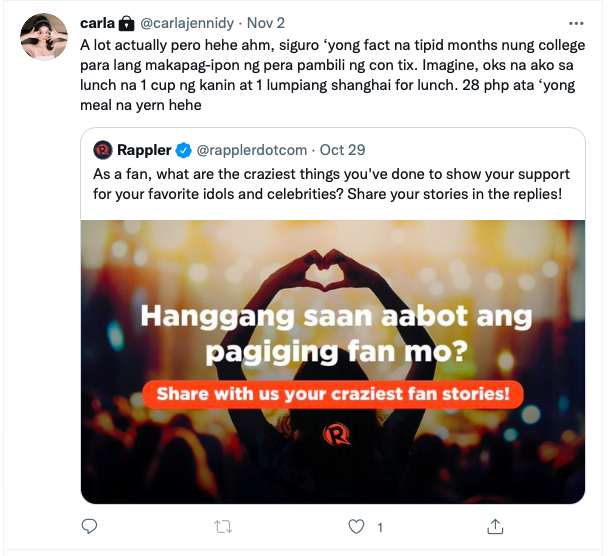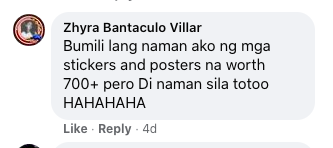 Anne, a 27-year-old marketing executive, said that she had spent P150,000 in two months for her idol's merchandise. "I'm not proud to admit that but yup! There was a point in my life where I idolized this actress so much that I bought almost all of her endorsements – from perfume, clothes, to bags. Some of which I have only worn once because I realized I don't actually like them."
She continued, "It was crazy. But I've learned from that experience. I still fangirl even until now, but not to that extent anymore of actually trying to be like them."
Twitter user La Liza also shared that she bought a new television just to watch music videos of her favorite K-pop group on a bigger platform.
Jasmine, a 26-year-old online shop owner, shared that she bought P75,000 worth of albums to enter a fansign event. Luckily, she was one of the 20 chosen winners.
"I knew it was a risk, especially that there was no assurance that you'd be picked even after spending such huge amounts of money. I knew other online shop friends who spent P100,000 and some of them still weren't chosen, so I really do consider myself lucky to be given the chance to talk to my idol even if it was just for two minutes," she said.
Explaining to Rappler about fansign entries, Jasmine said that these usually occur during the promotion season of K-pop groups. Selected sites have fansign events where they pick winners randomly. Most fans who apply for these events usually bulk-purchase albums to give them greater chances of winning. Once selected, the fan will have a one-on-one video call with their favorite idols.
Jasmine continued, "Non-fans might not understand why we go crazy about wanting to win fansign entries. Someone [have] even asked me, 'Is it worth it?' Of course. Another also said that maybe I'm fangirling too much and forgetting my boundaries as a fan now that I've had the chance to talk to them. But that's not the case for me. It's not like I've gone crazy and think that the video call interaction would lead to something more. That's just weird."
Instagram user itsme_jings admitted that she used her friend's birthday as a cover-up to go to an event of her favorite band.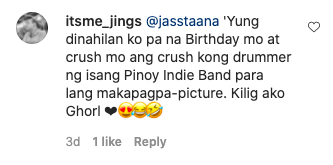 25-year-old auditor Denise did something similar, but her mom caught her lying! "There was one time in college when I attended a concert in MOA Arena that my mom saw me near the grounds. I didn't know she was meeting her friends then, but that was a school night, and I told her I was at my university pulling an all-nighter. I was so nervous!"
"But after that, we talked properly and she had no problems with my fangirling anymore so she just asked me to tell her the truth about where I'm going," she told Rappler.
Others recalled their challenges going to their idols' gigs or events – one user pushed through despite a heavy storm, while another said they actually skipped being at the hospital to attend a concert.
Loreine, a 25-year-old communications officer, recalled how she juggled work and attending gigs pre-pandemic. She'd be working in Makati during the day, but at night, she'd be everywhere: one evening she'd be in Los Baños, Laguna for a college event featuring one of her favorite Filipino bands, the next evening she'd be in Pasig for another concert.
"There were so many times that I clocked out early from work just so I could travel from BGC/Makati to QC for a gig. It was super intense – physically exhausting and it's costly, but super worth it! Especially when I see my friend at these events," she said.
Some have even flown to different countries just for these concerts.
One Twitter user shared that she even got a Schengen visa to attend a concert abroad, because that was relatively cheaper compared to the concert prices here in the Philippines.
Aly, a 28-year-old marketing officer, echoed the sentiment, saying that she'd rather attend concerts abroad than those in the Philippines. "I really don't understand why concert prices here are relatively more expensive than other stops. Sometimes, the prices for upper box sections here are already the prices for VIP sections abroad," she said.
"So what we do is look up for a cheap Airbnb and piso fares then choose to attend the concert outside Philippines instead. We get to attend the event plus we get to travel – that's a win for us," she said.
I, a fan of K-pop group iKON, revealed that she even went to South Korea just to see the group live.
"I have traveled from Seoul to Daegu through an overnight bus ride just to attend a university festival where my idols will be performing. Left at midnight from Seoul and since we didn't know where to get off, we missed one stop! We rode a cab to reach the next stop and waited for the earliest bus ride to the university. We arrived around 7 am at the venue but the performance is still at 9 pm. We got a barricade spot. The policy is not to leave things to save a spot so we waited under scorching heat until the evening! The performance lasted just 30 minutes. No regrets though, it's the last performance they did together as seven," she told Rappler.
Others shared that their dedication for their idols has lead them to join fanbases.
Fan bases are usually groups of fans who are responsible for spreading necessary information about their idols, encouraging fellow fans to vote if their idol is nominated on music or acting programs, and planning events such as birthday celebrations or outreach activities for their idols.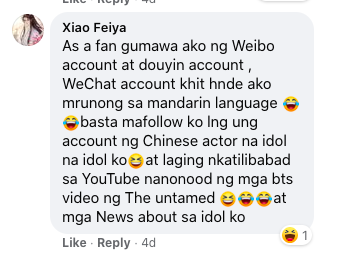 Nej, a fan of South Korean idol Kim Han-bin, said that she sent gifts for the singer and started an outreach drive for typhoon victims. The donations were given under the name of the singer.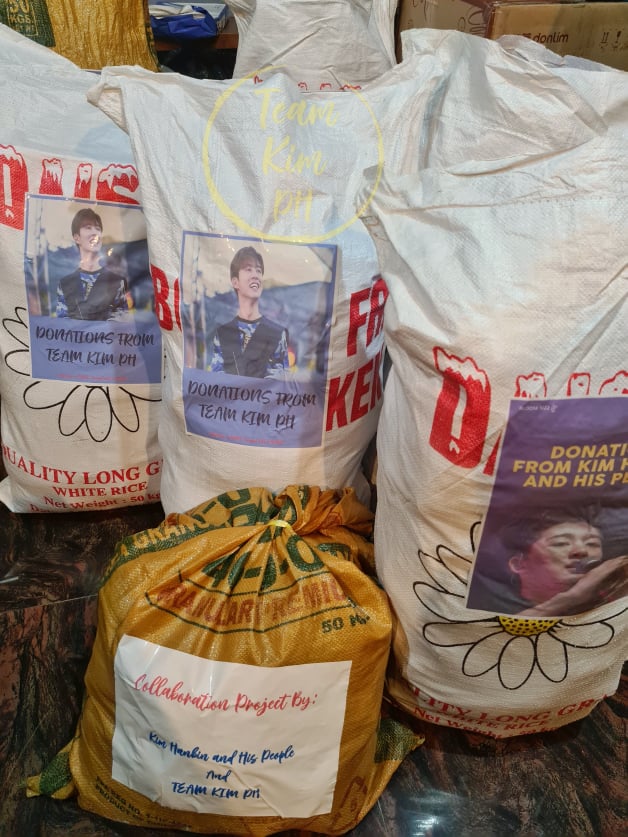 Belle, a 24-year-old social media specialist, admitted that her favorite actor even played a huge role in deciding where she would work.
"I've been a fan of this Filipino actor since I was a high school student. Every year, I celebrate his birthday with a cake. I've collected magazines with him as covers. I made sure to attend all his mall shows in our province. My friends even gifted me a personalized pillow with his face on it because they knew how much of a big fan I am. I even cried when I found out he was in a relationship. LOL, it's so funny looking back at it now," she said.
"I've had my fair share of 'crazy' experiences but according to my mom, what topped the list was me deciding to pursue a communications degree so I could work in the entertainment industry and get a job in the company he's at. I did manage to see and take a photo with him at one of our company's events, but after that, I'm no longer a fan. LOL."
She continued, "I guess there really comes a time where you'll outgrow the whole fan experience. But, there's still no regrets. Like, my whole youth was fun because I was a fan. I think what's really important is that you know your limits as a fan."
Finally, one Twitter user reminded others that celebrities are human beings, too, and that while we can be entertained by their works, it's important to be wary of how we treat them.
Can you relate with any of these "crazy" fan experiences? Share your experiences in the comments section! – Rappler.com