There are quite a few unspoken rules in the K-pop buy-and-sell community, so here's a little guide we prepared for you!
This serves as a warning: collecting K-pop photocards is not for the faint of heart.
It's not often that you'll pull your bias from an album, or be the first to "mine" your desired photocard on social media. In fact, for every "successful claim" of your priority photocard, there will be several heartbreaks, not to mention all the constant monitoring you'd have to do on Facebook and Twitter.
I kid you not – it gets frustrating. When a company keeps on releasing new collectibles but you haven't even completed the first collection; when the reselling prices for each member vary just because one is a member of a kilabot line and the other isn't; when you're transacting with a seller who can't even honor your initial agreement because another buyer offered a much higher price; or when you find out that what you thought was a steal purchase was actually a scam – your patience will be tested one way or the other.
It's not always fun and rainbows in the K-pop buy-and-sell community. But once you get a hold of your photocard (or as Filipino collectors say, "umuwi na siya [they're finally home]), suddenly, all the stress becomes worth it.
'May sparks kasi'
Most collectors agree that when they began collecting, it wasn't actually a conscious decision. It started with just one to three purchases, and then suddenly, they're checking out other platforms to look for certain items to complete their collection.
"I really tried to fight the urge of being a PC collector for real because I understand how hard (and expensive) it is…. However, when BTS' Map of the Soul ON:E concept photo books started arriving, I fell in love with the holographic cards, that I thought, 'Fine, I'll just collect the holos.' Before I knew it, I'm already looking for other photocards and watching binder videos on YouTube," Ailla, a 24-year-old project management and communication officer, said.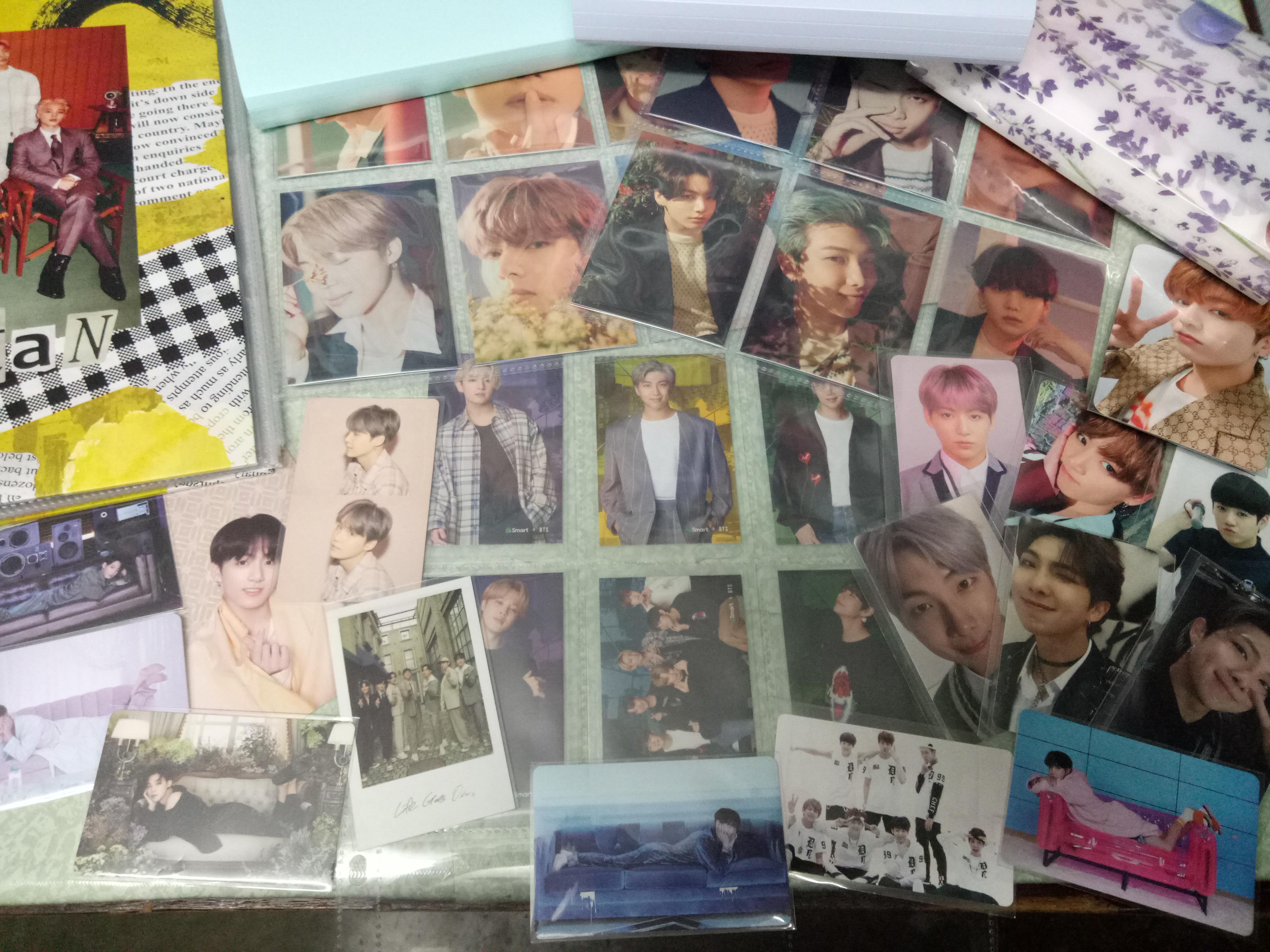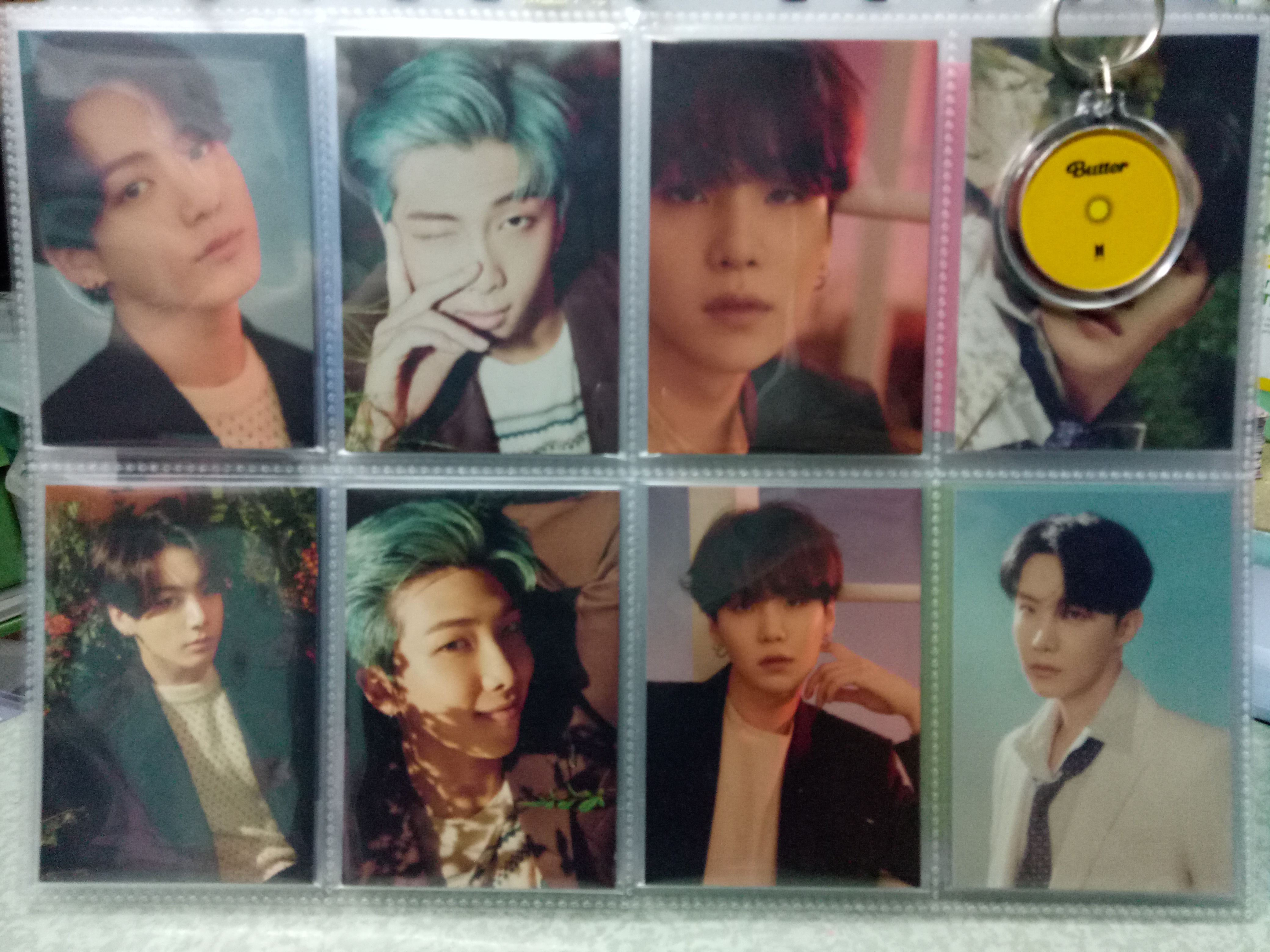 Nico, an 18-year-old college student, added that they also decided to collect because of the sparks and kilig they got from the photocards. "From opening the parcels to holding the photocards in my hands, seeing it for myself, sleeving it, and putting it in the binder – it's a cycle that I'd never get tired of. It's my energy source. I get really happy over those small papers," they said.
Gio, a 26-year-old graphic designer, echoed the sentiment. "The moment you buy or get your first photocard, you'll definitely crave for more. Gusto mong buuin 'yung isang set…. Para kang bata na nakatanggap ng regalo or nabili ng magulang mo 'yung gusto mong laruan…. Ang sarap sa feeling makapag-uwi ng 'prio' photocard mo especially kapag nakapag-uwi ka ng photocard na marami kang kaagaw. The feeling of triumph that you were able to mine that [specific photocard] was priceless," he said.

(You just want to collect the whole set…. It's like you're a kid who received a gift or whose parents bought you your favorite toy.… It feels good when you're able to get your priority photocard, especially if it's in demand and a lot of other fans are looking for it, too.)
They all agree that collecting merch has also become a new way for fans to cope with the pandemic. Since live concerts aren't happening now, fans instead show their support for their idols by purchasing their merchandise.
"Personally, I get the biggest serotonin boost when I finally have the photocards in my hands. Whether I pull them from albums or when the PC I bought or traded online gets delivered, it truly feels like they are coming home to you. It's the closest thing you can have when you're pining for famous idols and as fans; we take what we can get," Ailla added.
Collectors acknowledge that one's collecting journey can get pretty overwhelming. From the different sites to purchase from to the unspoken rules in the buy-and-sell community, here's a little guide we prepared for you:
Where to buy:
For sealed merchandise such as albums or other collectibles (DVDs, photo books, etc.), K-pop fans' go-to sites are KTown4U, Weverse, and Yes24. These sites are where most shop handlers often buy their merchandise.
For unsealed or tingi (when you're not buying the whole merchandise, but just a part of the item – let's say you're only looking for the photocards and not the actual DVDs), collectors often go to Yangdo, Bungjang, or Mercari. These applications/sites are where buyers who make bulk purchases sell their extras. Since the items here are already unsealed, collectors know which member they're buying.
Aside from these sites, you can also join Facebook groups or make a separate Twitter account for your buying, trading, and selling activities.
How to buy:
Once you already have a Twitter account or have joined a Facebook group, it'd be easier for you to connect with fellow collectors who are also looking for the same items as you are.
On Twitter and Facebook, there are several Filipino shops that cater to numerous K-pop groups. They usually handle group orders, which means a buyer will only fill out a form indicating what merchandise they're buying, and then the shops will be responsible for purchasing it, tracking the packages, and shipping them to the buyer.
Some shops also offer assistance in terms of purchasing on other sites like Mercari, or in Yangdo and Bunjang, especially if a collector has specific requests for items they're looking for.
Here are some terms that you'll often see from these shops:
PAYO (Pay as you order) – a buyer must pay for the item within 24 hours.
QYOP (Quote your own price) – seller won't disclose the price but will wait for potential buyers to give them the price they're willing to pay for an item
MOD/MOP (Mode of delivery/Mode of payment) – these are the courier and remittance services that a seller uses
Lapag /Up for claims/Mine basis – Lapag is the term used to describe when a seller is about to sell several photocards or merchandise (usually unsealed), hence, they are "up for claims." Usually, sellers tend to use the "mine basis," wherein buyers should be the first one to reply or tweet a certain code to reserve those items for themselves.
Starting your K-pop collection journey
It might seem like there are too many things to consider, but once you get the hang of it, your collecting journey will be pretty fun.
Nico said, "Collectors aren't alone. They're always willing to help others with their queries, especially if someone's a newbie. So if you're hesitant and that you think your research is insufficient, go ask on Marketplace or Twitter, and there would always be a fellow collector that could help you."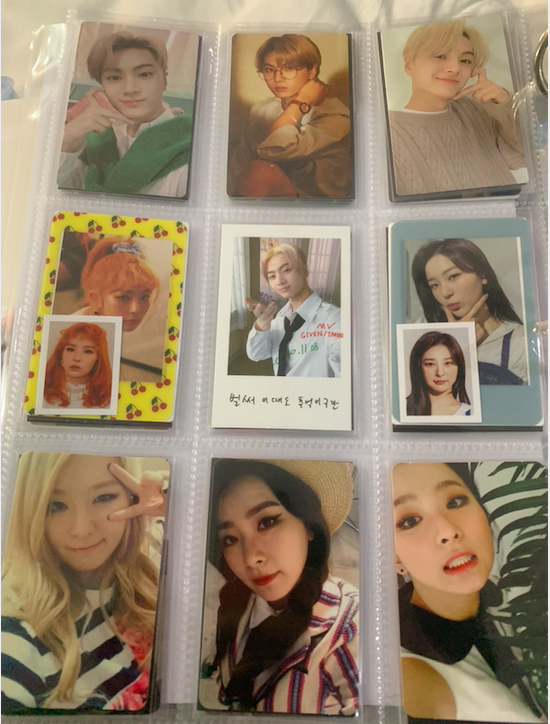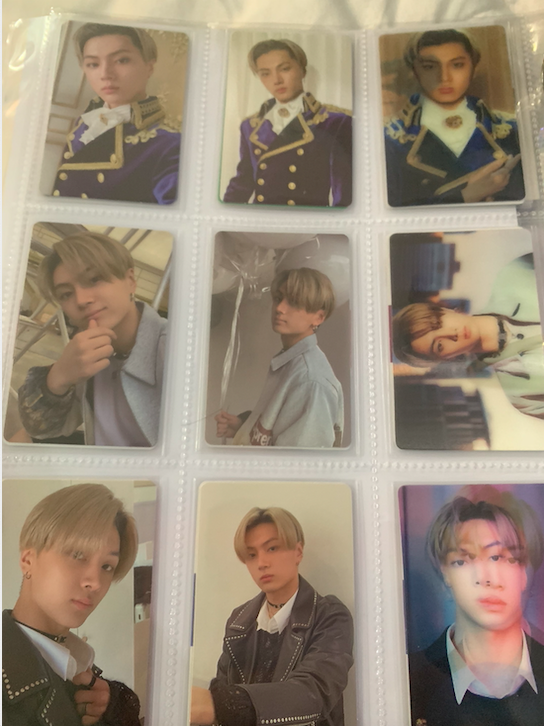 They also advised beginners to not hesitate to ask. "Even if it's a lot of questions, it's still better to have more knowledge than letting yourself be scammed."
Ailla added that "replicards" are one of the most prominent issues in the collecting community. "Usually, replicas are of poorer quality and there are physical indicators like color saturation, texture, stem cuts, etc. However, fake cards are slowly catching up to the quality of official ones and it could be difficult to identify their authenticity, especially during online transactions," she explained.
They said that the best way to avoid being scammed with fake cards is to ask for video and photo proof from the sellers to double check the quality and authenticity of the cards. It's also helpful to watch unboxing videos of sealed albums and merchandise so that buyers and collectors can know the specific physical characteristics of real photocards.
Collectors also point out that collecting is an expensive hobby. Aside from the price of the photocards, buyers will also have to pay for international shipping fees, package fees, and the means to store the photocards properly such as toploaders, sleeves, and binders.
"Don't start if you don't have a budget or if you can't afford it yet. Photocards will still be there and you can always find one. If you have a budget in mind, be mindful of it. It's not worth being so broke over; manage your expenses to avoid overspending," Nico said.
They added that it's unavoidable for a collector to feel pressured to complete their collection as soon as possible, or to get jealous over a fellow collector who gets their desired photocards, but these shouldn't cause a rift between collector friends.
Ailla said, "It's completely okay to not complete everything especially if other necessities require the budget. Not having a bursting collection won't make you any less of a fan. What matters is the love, dedication, and support that you give your favorite artists." – Rappler.com