DC FanDome Day 1 wowed the world when it revealed footage from upcoming releases. Here's what the fans can expect from part 2 of the virtual comic-con.
Due to restrictions on social gatherings because of the coronavirus pandemic, DC Comics held its first ever virtual convention this year, the the DC FanDome.
The virtual comic-con provided the DC fandom with content they've long been waiting for.
In Part 1 of the event held on Sunday, August 23 (Manila time), the panels covered upcoming releases such as The Batman, Wonder Woman 1984, and The Suicide Squad, to name a few. (WATCH: First teaser trailer shows Robert Pattinson as Batman)
Beyond the reveals, DC Comics will serve fans 100 hours of exclusive content. In DC FanDome: Explore the Multiverse, the second part of the convention on Sunday, September 13 (Manila time), fans can determine their own adventure in the DC Multiverse "at your own pace and on your own schedule."
DC comics dropped a trailer letting the fandom know what to expect.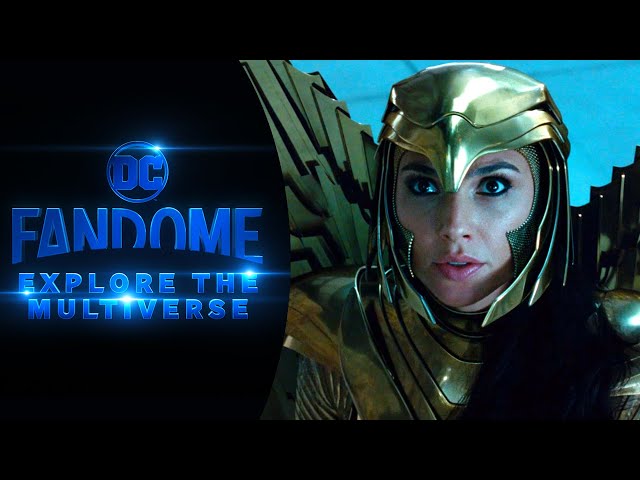 Can't wait to explore the multiverse? Here's what we know:
WatchVerse will allow fans to watch panels that were not released on the first day, as well as extended versions of The Flash and Titans panels from Part 1 of the event. Panels will cover Batwoman, Superman & Lois, Black Lightning, Legends of Tomorrow, Stargirl, and much more.
InsiderVerse will put fans behind the scenes along with the different artists who bring DC to life – from comic books to movies, video games, TV shows, and many more. This includes panels that cover things such as the new Batmobile and superhero costume designs.
Like its name suggests, the FunVerse is all about bringing in the fun. Here, fans may read hundreds of free digital comics, explore the Joker Escape Room, download tons of character posters and wallpapers, strike a pose at the DC selfie station, and many more.
YouVerse is where fans are the stars. It will feature cosplay, over 17,000 pieces of fan art, and even pets in costume. Cute!
Kids get a share of the fun, too! KidsVerse will offer DC's youngest fans a kid-friendly companion event which will include read-alongs, karaoke, crafts, and Lego activities.
Fans are given the freedom to personalize and choose their own schedule; all they need to do is head over to DCFanDome.com, create an account, and start building their schedule for this one-of-a-kind virtual experience.

The event is completely free and will be available to fans globally starting September 13, at 1:00AM PST, for 24 hours. – Rappler.com