What to order (yes, order) at this buffet restaurant, how much, which way to go
MANILA, Philippines – Located on the 6th floor of SM Aura Premier, Niu (pronounced as nee-uh) is the latest of buffet chains by popular all-you-can-eat restaurant Vikings, which already has different locations in the Philippines.
But unlike the typical Vikings restaurant, Niu provides a different sense of ambience – similar to a hotel's – which aims to give visitors a more polished experience.
How much to eat at Niu? 

Weekday lunch for adults: P1088 or $24.29 + 5% service charge
Weekday dinner/Weekend or Holiday lunch/dinner for adults: P1,388 or $30.96 + 5% service charge
Kids below 3 ft or 3 y.o.: free
Weekday lunch for kids 3-4 ft or 3-7-years-old: P288 or $6.42
Weekday lunch for kids 4 to 4ft 6 or 8-10 y.o.: P488 or $10.88
Weekday dinner/Weekend or Holiday lunch/dinner for kids 3 -4 ft or 3-7 y.o.: P388 or $8.66
Weekday dinner/Weekend or Holiday lunch and dinner for kids 4 to 4 ft. 6 or 8-10 y.o.: P688 or $15.35
Special Promo: 50% discount to senior citizens 75-years-old or older
According to Niu Marketing Head Charles Stewart Lee, "Niu" means nine in the Viking language and is a significant number in Norse mythology.
Open every day from 11:00 am – 2:30 pm for lunch and from 5:30 pm – 10:00 pm for dinner, Niu has nine different stations of different types of meals.
"There's a lot of things [in Niu] na wala (not present) even in hotels," said Bartolome, who specified, for example, that the restaurant's Foie Gras station can only be found in another buffet restaurant: Spiral in Sofitel Hotel.
Niu excels in providing a variety of meals ranging from Japanese, Chinese, Pan Asian, Grill, Carving, and Pastry to name a few.
There's the usual sushi, and those feeling a little more carnivorous can get their fix of beef spare ribs, roasted chicken, turkey, and other red and white meats that you can try with a variety of sauces like gravy and cranberry, to name a few.
For those who want many options for refreshments, the restaurant has different types of fresh juices like Lemongrass Honey, Chill Lemon Lime, traditional iced tea, and many more.
Those in the mood for alcohol can have draft San Miguel Beers, imported beers, red and white wine, and sake. Those in the mood for a caffeine boost can choose from the different sodas, collection of Twinings tea flavors, and types of coffee.
Even the desserts are upscale: go for gelato, fondue, mini cakes, and many other options in the pastry section.
Eating experience is also enjoyable with a piano player providing quality music and the handsome lighting of the restaurant to go with dark wood tables and comfy upholstered chairs, rounding out the sleek and ultra-contemporary setting.
Order-only dishes to try out 
You can only order the meals below by special request, but these are NOT charged on top of your bill
Lobster Miso Soup with Silken Tofu
The meal is served in a transparent coffee cup that allows the guest to see everything inside their soup.
The texture isn't too thin or too thick. The traditional taste of a miso soup is present along with a huge chunk of tofu, but what makes it a must-try is the seafood feel mixed into the miso broth. The entree also comes with a small piece of lobster.
Dragon Roll with wasabi aioli oyster teppan with apple Salsa and mango pinakurat
This appetizer provides a little bit of everything: sushi, meat, and fruit. I wasn't a fan of the wasabi sauce on the side, but those in favor of adding a little bit of spice will enjoy that supplement.
The sushi is fantastic and the oyster teppan is fried just right. Plus points as well for the apple cuts, which gives the meal extra taste, a nice aroma, and good garnishing.
Pan-seared beef medallion stuffed with gorgonzola with deconstructed hollandaise
This main course may look small, but it was enough to keep me full for a while.
Seared and wrapped with crispy bacon, the beef medallion is placed on top of mashed potatoes, asparagus, and a chunk of carrot, and is covered by a perfectly-cooked yolk of a sunny side up egg that can't easily be broken.
Niu provides a slightly thick yellow sauce to go on top of this main course, adding flavor to a meal that has the essentials to keep you stuffed.
Chilled mango cheesecake with fruit pastille
Personally, I'm not a fan of mango cheesecakes, so upon seeing this meal I wasn't all intrigued. But my mind quickly changed after my first bite.
With quality fresh taste, the mango layer greatly complements the middle layer of the cheesecake and green tea-like crust below. Topped with some whipped cream and a tasty cut of fruit pastille, I found myself craving another serving of the dessert after finishing my first one.
Fans of Vikings may at first need time to get used to the different feel of Niu, but will quickly be satisfied by the wide variety of meals present.
The restaurant doesn't prohibit wearing shorts, but it would be better to come wearing pants considering the ambience. Just make sure your jeans aren't too tight, otherwise it's going to be a long night.
Don't invest too much on specific meals so that you can try most of the offerings. Getting a bite of everything will be impossible in one night, though. – Rappler.com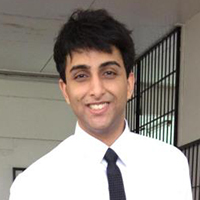 Naveen Ganglani is a correspondent and writer for Rappler.com who spends a lot of his time watching movies, flicking through TV shows, and reading novels when he isn't penning articles and covering events. On most days, he likes to watch re-runs of Friends as he hopes to master Joey Tribbiani's "How you doin'?" pick-up line. Follow him on Twitter: @naveenganglani