The elusive "best crinkles in town" are baked by the bank's former executive chef
MANILA, Philippines – Hankering for the famous chewy crinkles of Asia Development Bank (ADB)? They may be hard to come by, but local bakery The Sweet Club is making it easier for cookie monsters to satisfy their cravings by selling "perfect" recreations of ADB's famed crinkles, with the help of the bank's former executive chef!
For years now, ADB's cafeteria crinkles have become a much sought-after sweet. However, the tasty pastry has eluded the hands of many who yearn it, as the crinkle is notoriously difficult to acquire as a non-employee of the bank.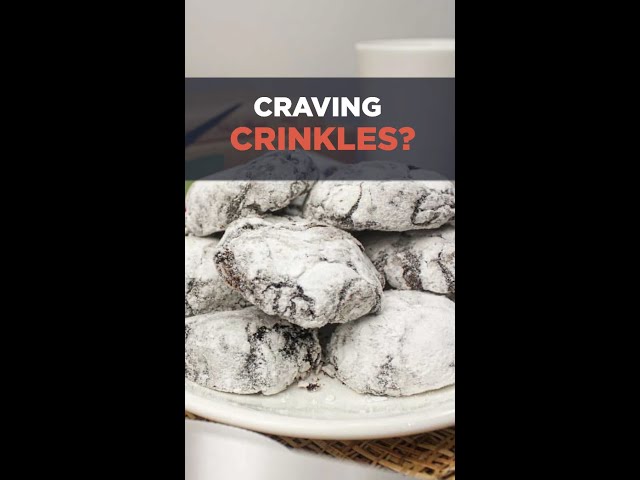 In comes The Sweet Club, who claims to sell "the best crinkles in town" that taste "exactly the same" as the coveted ADB treat, since they are baked by the bank's former executive chef.
The Sweet Club sells four crinkle flavors: original chocolate, coffee, salted caramel, and Nutella and almonds. For those looking for the authentic ADB cafeteria taste, the original chocolate is the one for you, priced at P300 for 12 pieces. If you want a taste of everything, an assortment option of 24 pieces is also available for P700, which comes with six pieces of each flavor.
A dozen of the coffee crinkles costs P330, while six pieces of salted caramel cost P275, and six pieces of the Nutella and almonds cost P280. The crinkles have a shelf life of seven days.
The Sweet Club's next drop date is on November 19 and 20, with future drops scheduled in advance, so keep posted on social media!
The crinkles can be picked up at The Sweet Club's shop in Estanislao Compound, Santolan, Pasig City, or delivered via courier. Customers can fill out the form to pre-order. – Rappler.com