These macarons are double the filling and double the size, with flavors like durian, ube, hazelnut, peanut butter, s'mores, and strawberry
If you're crazy about macarons, then you might enjoy Bizu Patisserie's new "chunky macarons."
These stuffed treats feature Bizu's signature take on the famous French pastry, but double the filling and double the size; almost like a macaron sandwich.
Bizu offers six unique combos, highlighting classic flavors and traditional Pinoy delicacies. Among their unconventional flavor duos is the durian and salted caramel, where Bizu's crisp-chewy macarons sandwich a salted caramel sauce and a silky buttercream filling infused with the infamous smelly fruit – a good (and acquired) taste for those who love anything durian.
Other fruity options are the peanut butter and guava, with nutty macarons, peanut buttercream, and a sweet guava jelly filling rolled in crunchy almond praline; and the strawberries and cream, a light and refreshing macaron sandwich with fluffy, mousseline cream, tart strawberry jam filling, and fresh strawberry bits.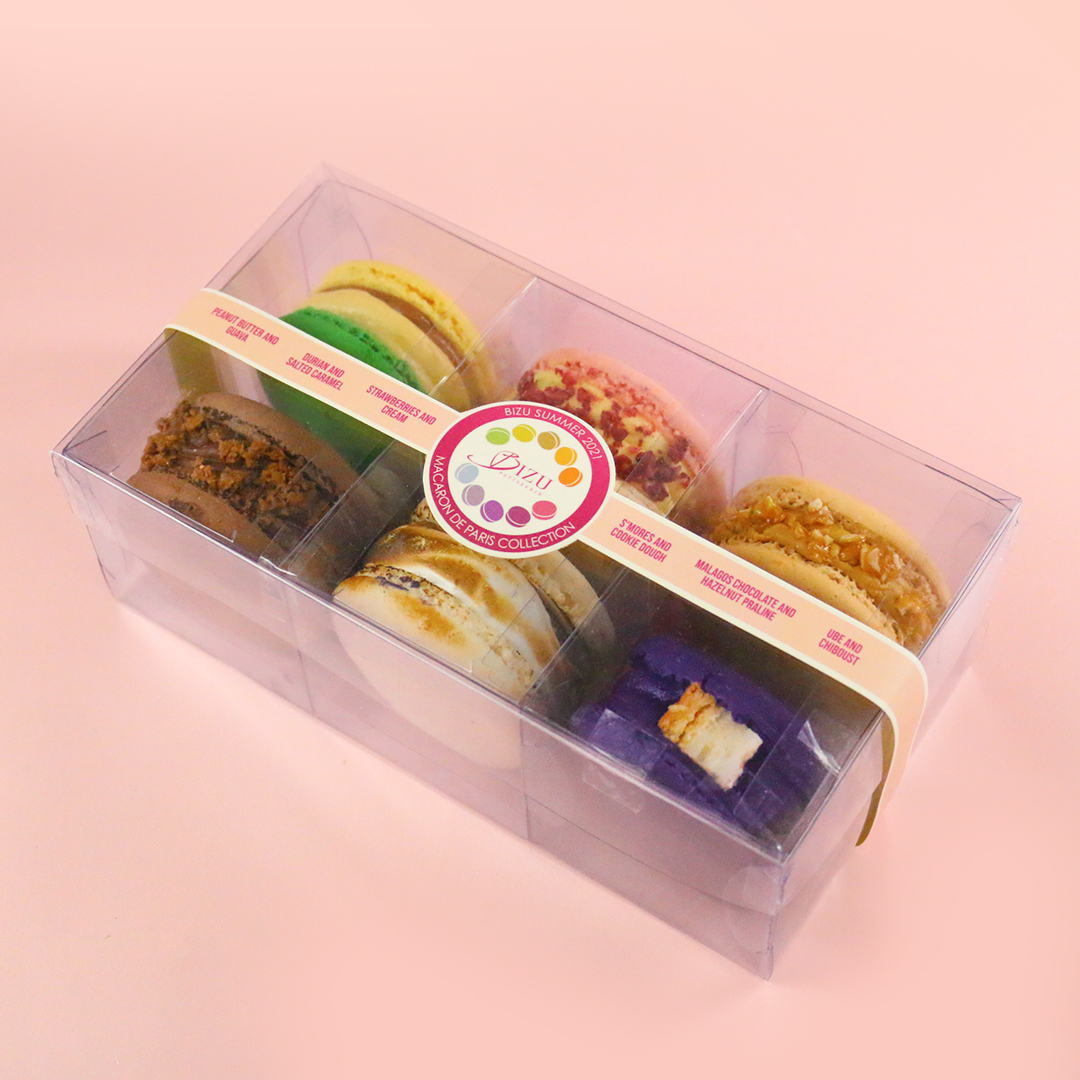 Craving for chocolate? Try out the decadent Malagos chocolate and hazelnut praline flavor, made with Bizu's signature chocolate macarons, a rich 65% Davao dark chocolate ganache, and a hazelnut praline for crunch.
Kids would enjoy the packed s'mores and chocolate chip cookie macaron, where soft, toasted marshmallow and an actual chocolate chip cookie are in between fluffy almond meringue shells.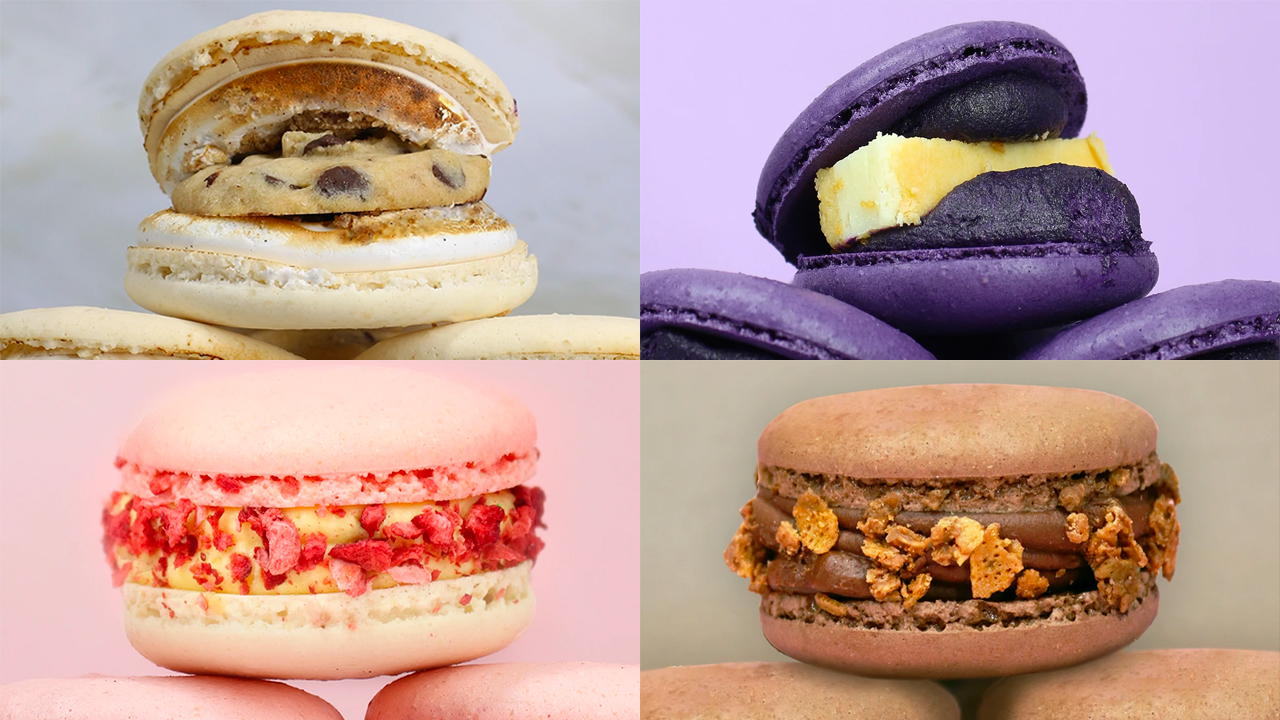 The ube and chiboust features Bohol's purple yam in the macarons themselves and in the buttercream filling, with a creamy vanilla chiboust (cream and meringue) alongside it.
Bizu's chunky macarons are so hefty in size that one may be more than enough to satisfy that sugar craving. A box of six assorted flavors costs P1,535; a box of 12, P2,685; and a box of 24, P5,185.
Customers can order Bizu's new items for delivery via their website. – Rappler.com
Order the tasty Bizu pastries now using this Grabfood discount code.