Chef Ken of CheezKen offers his cheesecakes in eight flavors, including ube, blueberry, mango, leche flan, red velvet, and chocolate truffle
In Cebu, an Instagram-worthy cheesecake has become a staple in every celebration. Be it birthdays, holidays, or anniversaries, Cheezken cheesecakes are now a common fixture in social media posts of good times and celebrations. 
Patronized by barkadas and families for its unique assorted flavors, Cheezken cheesecakes offer up to eight flavor variations in one order. Among the flavors to choose from for each slice are blueberry, mango, strawberry, matcha, Oreo, red velvet, chocolate truffle, ube, leche flan, and Bailey's Irish Cream.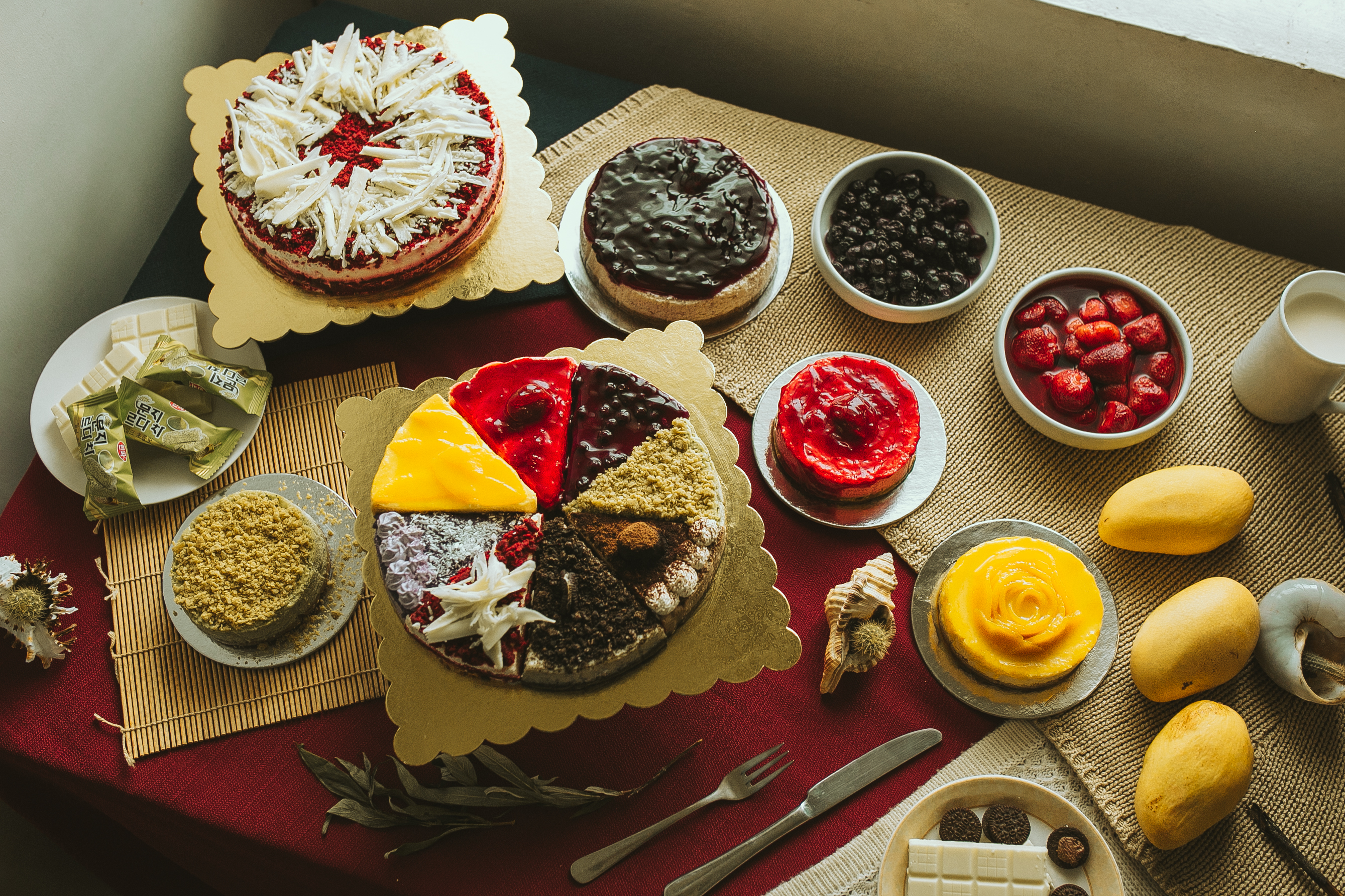 Proof of how much Cebuanos love these cheesecakes is that fact that the business has not only survived economic and logistical challenges of the pandemic, it even became more popular.
What Cebuanos don't know is that behind the hit pastries is a Gen-Z culinary student who shares the same motivations of those in his generation: young love, sheer curiosity, and a creative surge from procrastinating school work.
The Ken in Cheezken
Twenty-two-year-old Kenosis Leo Gadapan only expected to be able to sell his cheesecakes to family and friends. He told Rappler that the process of baking and experimenting with multiple components of his now-famous cakes came only as a hobby to him while prepping for school.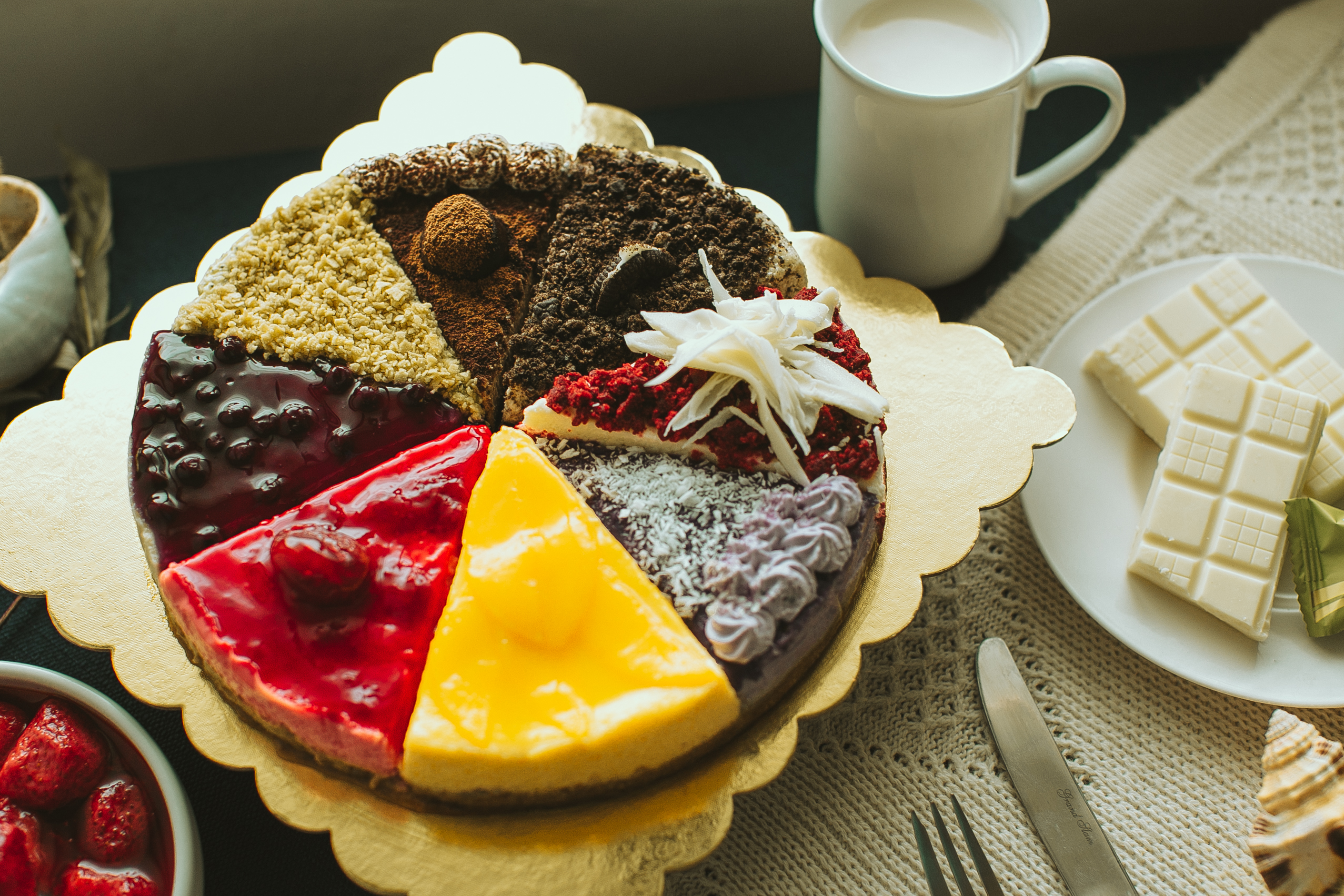 Keno was primarily motivated to dabble in baking cheesecakes in 2018 because they were a past girlfriend's favorite dessert. 
"She really liked cheesecakes that time and I found it expensive so I decided to make it instead. Then I started selling it to friends, then to family," he recalled. Keno had to take a hiatus from baking to complete his internship for culinary school. In 2019, during a short break, he began to rekindle his love for baking. At the time, he was fresh out of school and unemployed.
His first investors? The parents, of course – even if they got slight irritated by the sight of dishes suddenly piling up in the kitchen and this new interest dividing his attention from school. Keno carried on with what he called the "experimentation process" for the perfect recipe for about two weeks.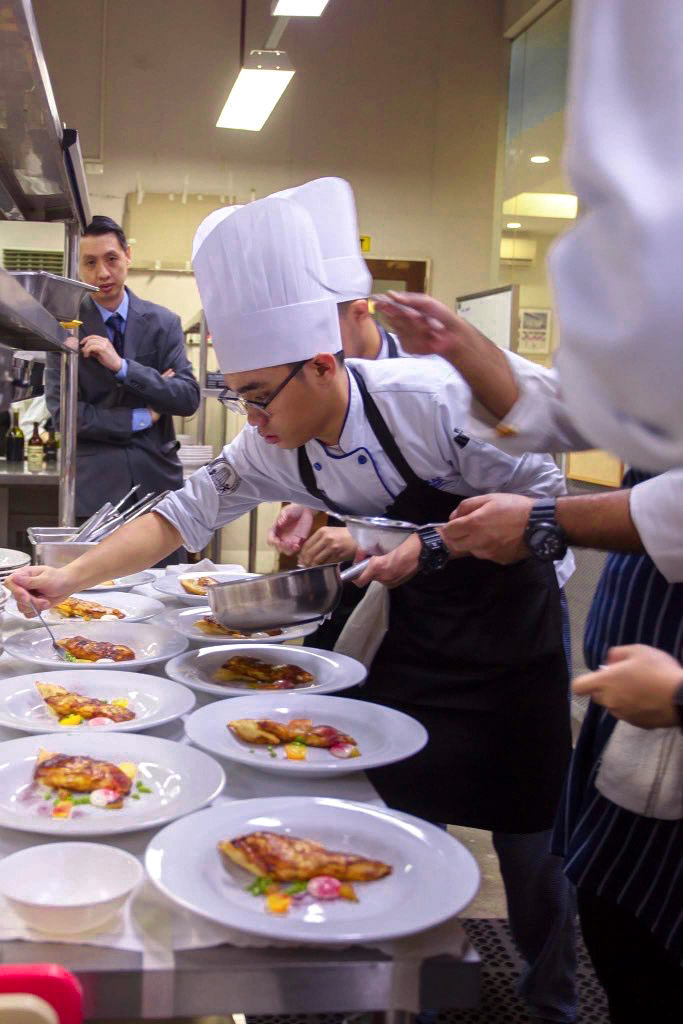 Keno said  that he got inspired by a video of assorted cheesecakes on Facebook. "In the US, they have those kinds of assorted cheesecakes but here in the Philippines, it's not really common since cheesecake is very expensive. So that's why, curious lang ko (I became curious). That's why I created this," he shared.
Since then, Keno has come up with a personalized recipe catering to the Cebuano palette. Unlike most cheesecakes, Cheezken is loaded with flavor without being too dense and overwhelming. Keno surmised that this may be what makes customers come back for more.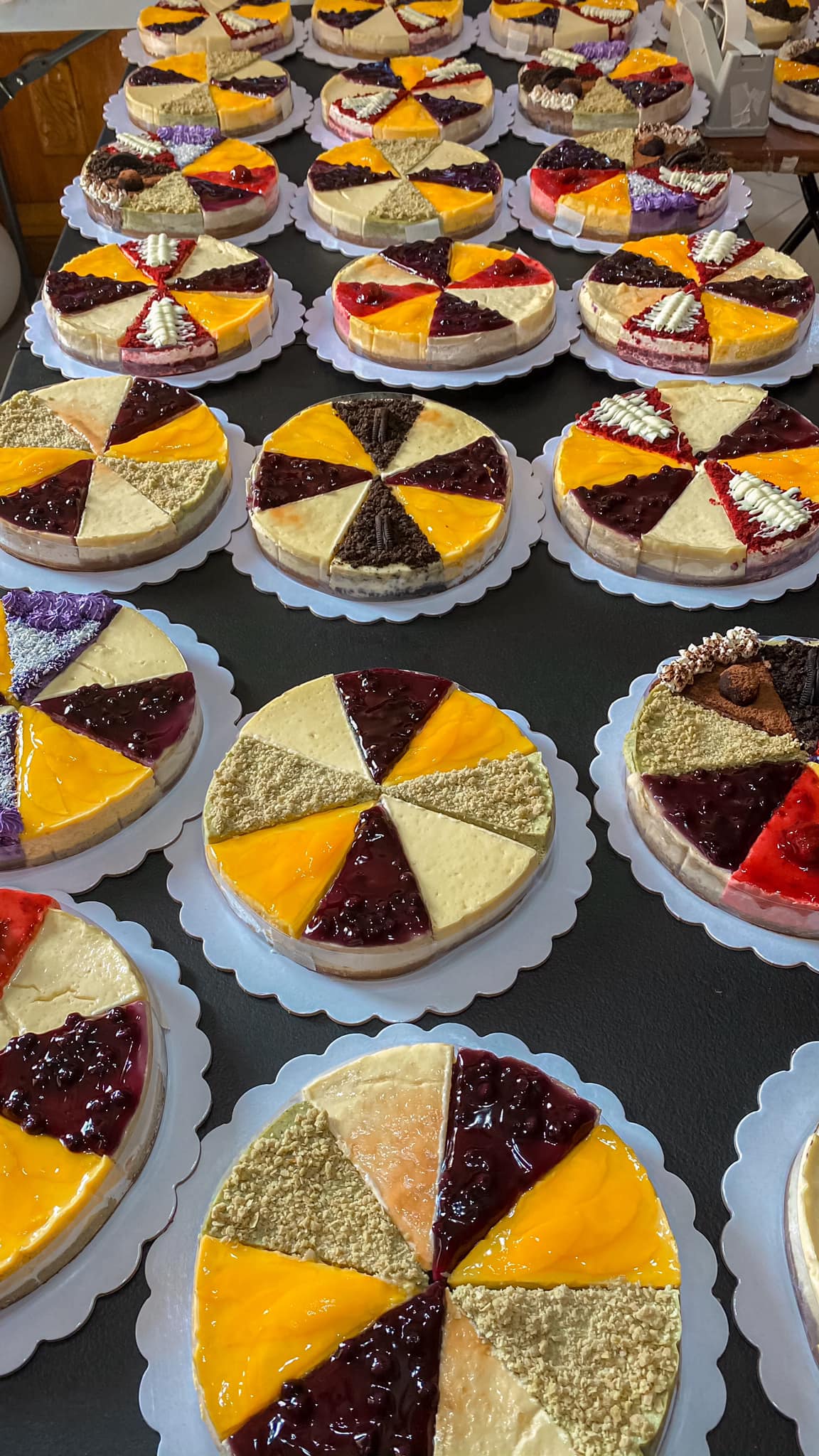 "I think Cheezken is very unique and what catches the eye of people is it's affordable. At the same time, it offers a variety of flavors. So, dili ka mapul-an with just one flavor (you won't easily lose gusto with just one flavor)", the young chef said.
Internet hype
Cheezken now has a staff of four people, including Keno who does most of the supervision. Before that, it was just one chef and one oven.
It wasn't until December of 2019, when Keno received over 70 cheeseake orders, that he noticed Cheezken was expanding to a larger audience than he imagined.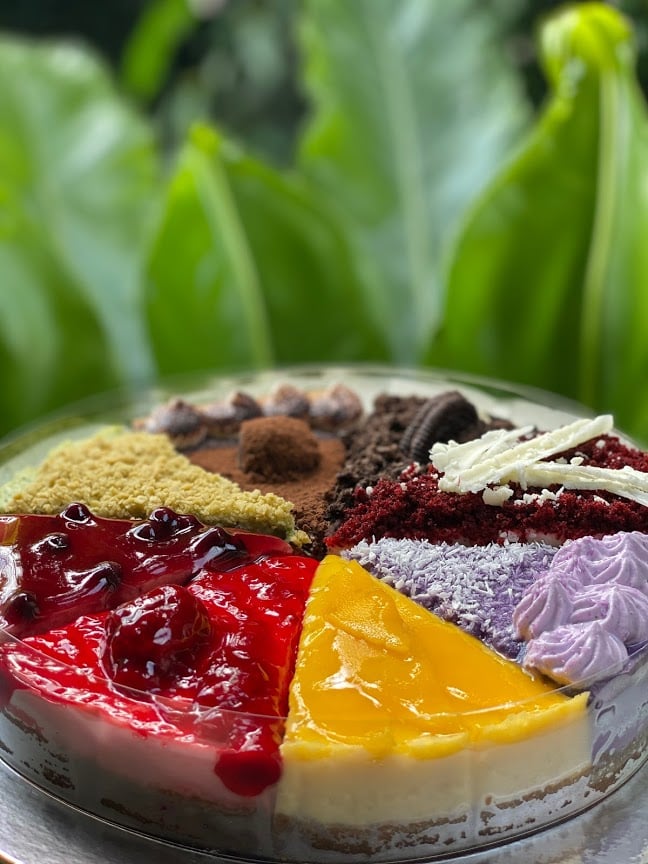 "At the time, I just wanted to make it small, like a hobby. I never expected it to be big," he said. 
And even during the height of the pandemic, amid travel restrictions, Cheezken pulled through. The orders didn't stop pouring in, either. It seemed like Cheezken mastered the formula for a celebration in isolation: accessible online ordering, quick delivery, affordability, and a unique concept worthy of likes, shares, and recommendations.
"For the ingredients, I had to do it once every two weeks to minimize the contact outside. So it was a very challenging moment for me, very stressful but at the same time, very satisfying. Because you can still see people enjoy the cheesecakes in the middle of pandemic," said Keno.
Growing with his brand
When asked for the secret ingredient of hit cakes, Keno credited it all to constructive criticism he received from customers.
"And as time went by, I was really straightforward with the comments of customers and the people around me. I stuck them really close to my heart. Whenever they would complain, I really made changes," he said.
"Until now, the cheesecakes are still developing and innovating. I'm adjusting to people's taste as time goes by. New flavors will be added to satisfy the people's curiosity," he said.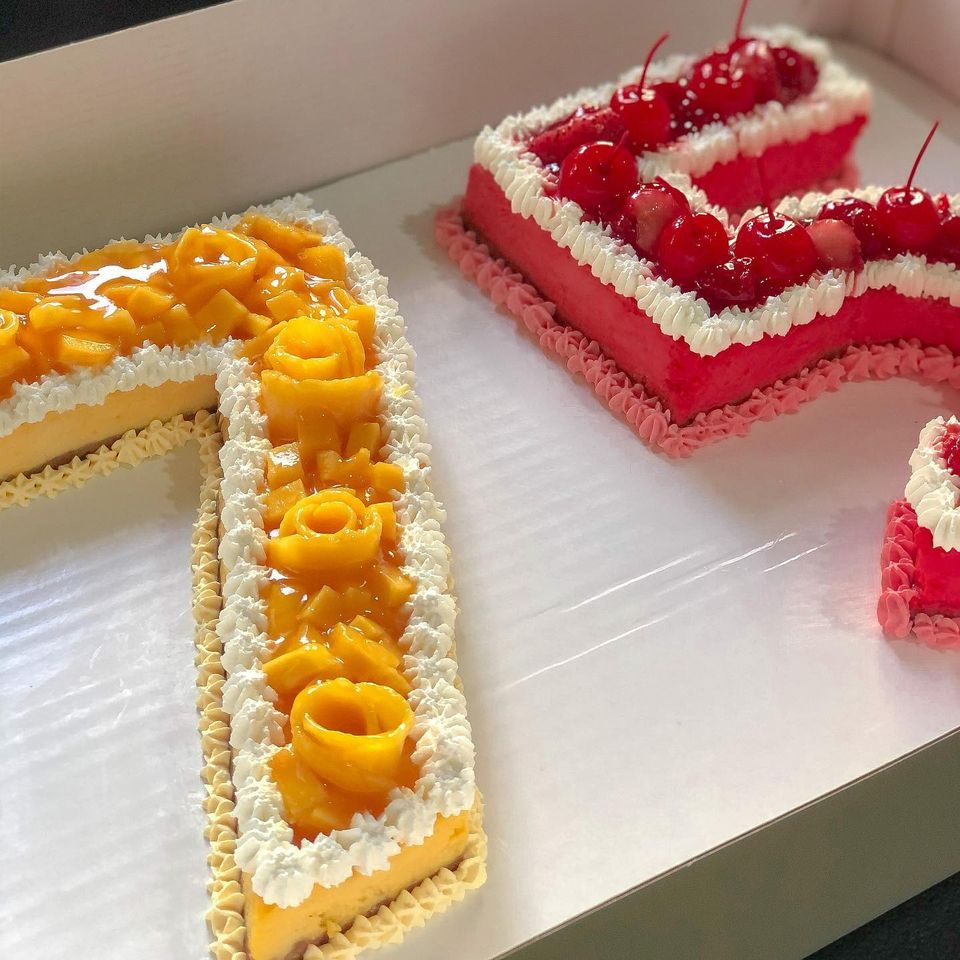 Like his famous cheesecakes, Keno is also evolving. He is now preparing for a foreign internship which he had to defer because of the pandemic. He said he would use his experience in the commercial kitchen to boost the quality of his cakes. 
But before that, Keno said he planned to open a physical shop where people can visit and physically pick out the Cheezken of their choice. 
He is also constantly coming up with fun twists to the traditional cheesecake like tequila flavoring, and shaping the cakes into numbers for birthdays and anniversaries. 
These signature cheesecakes can currently be ordered online through Cheezken's official Facebook page. – Rappler.com