This hybrid dessert is bibingka in a way you've never seen (or tasted) before
There are ways you can tell if Christmas is around the corner: shopping sales, the gentle hum of Christmas in your heart, the smell of bibingka cooking, and the end of August.
The Philippines is, after all, renowned globally for having the lengthiest Christmas season at four months. Helping usher in the holidays is Chika by Chef Carlos Villaflor.
Chika is the latest delicacy forged from the fires of Deli by Chele's kitchens. It is a portmanteau of bibingka, a Filipino Christmas staple, and cheesecake. To say cheesecake, of course, would be an oversimplification. It is burnt Basque, a cloud-like 16.5-cm confection encased in banana leaves, the rendezvous for trend and tradition, a bibingka for 2021.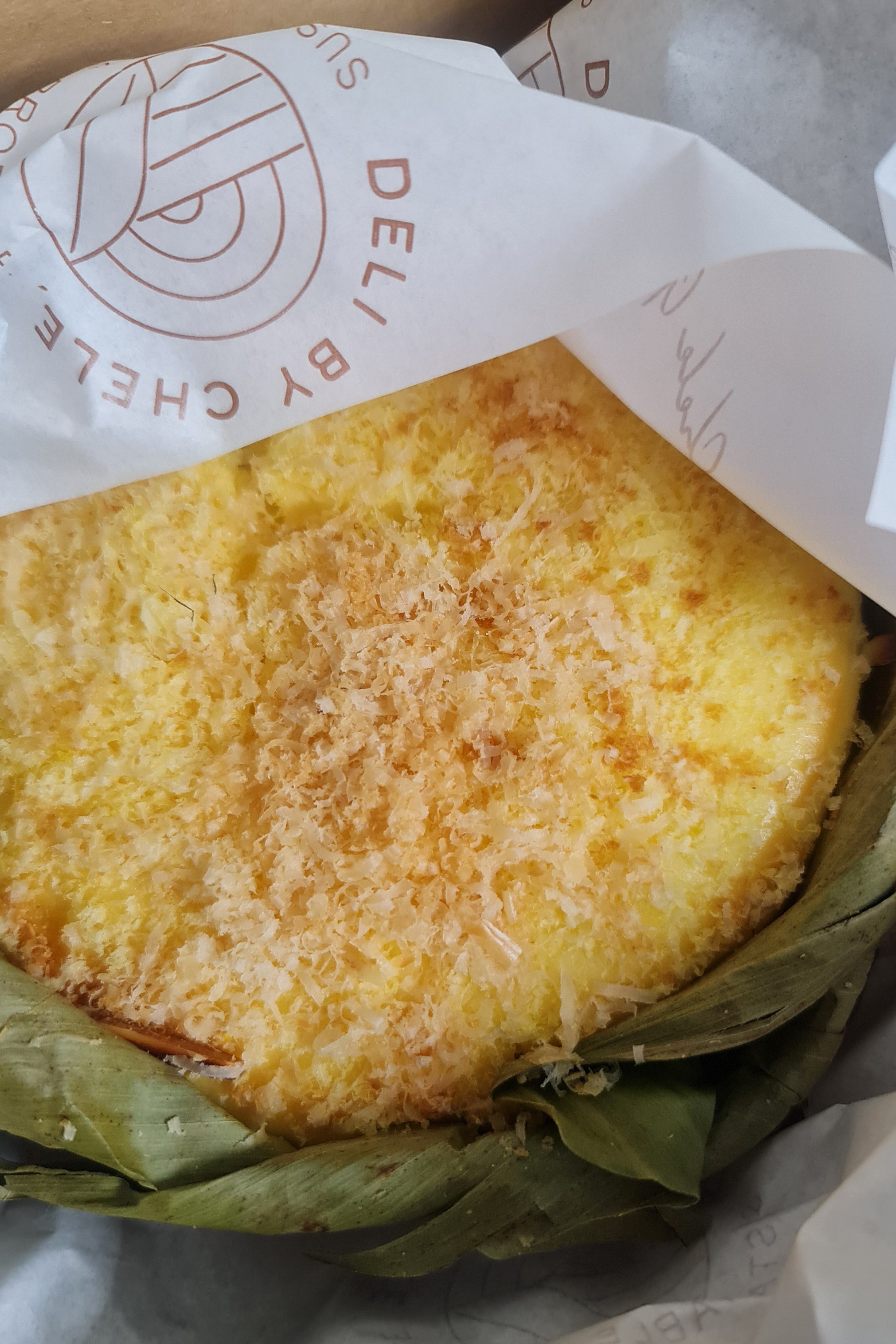 Impressively light despite the decadence of every forkful, Chika represents Chef Carlos' culinary journey.
"It has the flavor that we Filipinos love [from] our bibingka and I married it with the techniques I learned when living and working in Spain," he told Rappler. Chef Carlos is a quiet worker, but his cooking conveys his message more than well enough.
He opts for the same ingredients any of us would use to make bibingka, but employs a unique technique to turn it from fluffy cake to creamy cheesecake. Then, he fashions cured egg yolk and pili nuts to replace the typical salted egg and grated coconut topping. The result is jarring, a luscious mouthful that's familiar but novel. It is like seeing an old friend after they had a makeover – approachable still, but with cool confidence.
That is Chef Carlos' mission though – to shake up old habits and reintroduce them in equally addictive ways. "We are continuously exploring, rediscovering, and reimagining our local heritage at Deli by Chele," he says.
But while imaginations run amuck at this deli, Chef Carlos and his team know how to respect flavor – and the fact that bibingka, no matter how it's served, needs to be good with hot chocolate.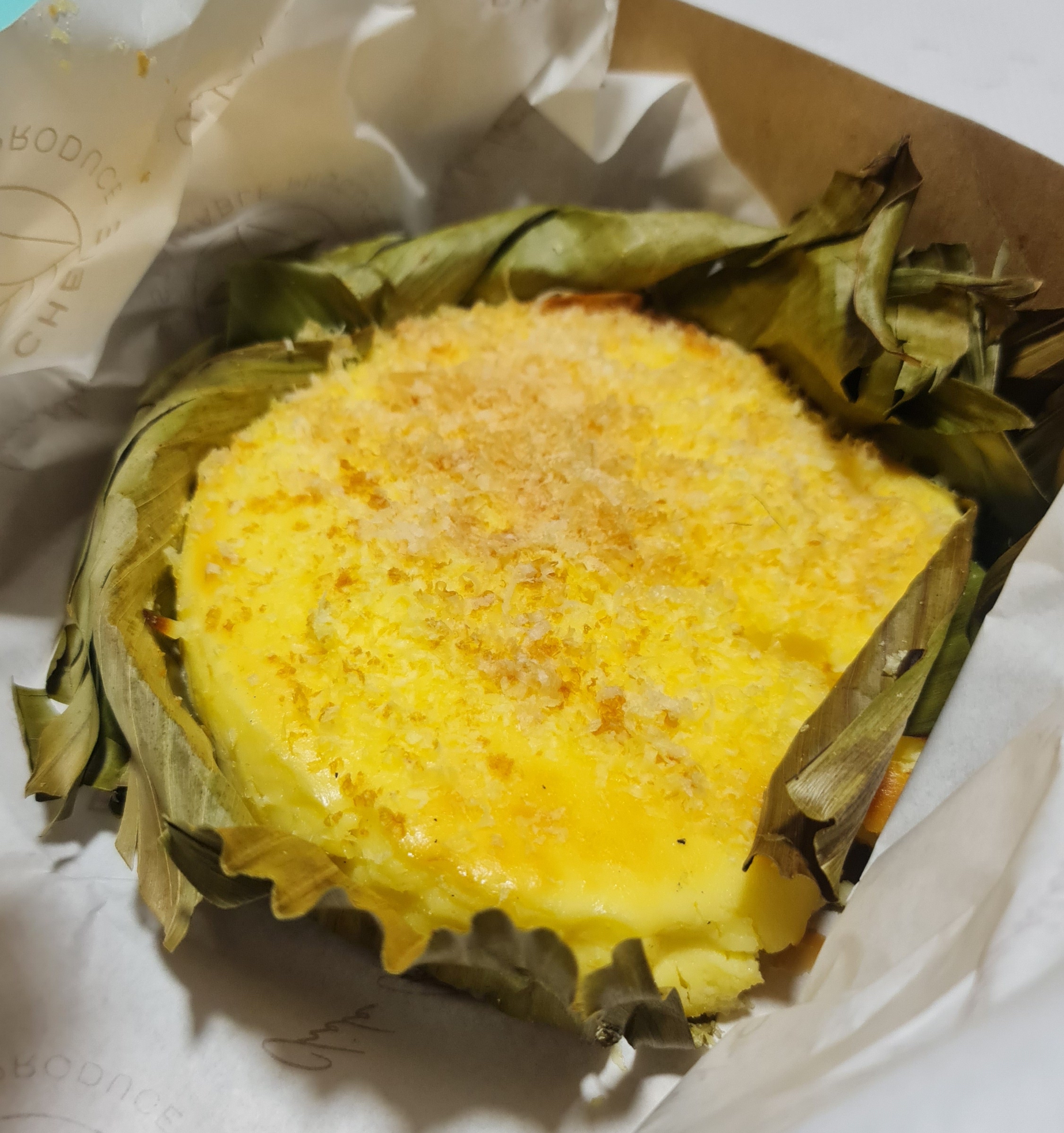 Chika is available all year round via www.delibychele.com. – Rappler.com