Looking to eat healthier in 2021? Check out these local businesses that can help you with that!
There's always that one resolution that comes up every year – eating right. However, when it comes to adopting a healthier lifestyle, time, effort, money, and accessibility aren't always on our side.
Luckily, several health-focused, local brands are here to save the day (and our new year resolve)! Whether you're avoiding sugary snacks, adding more greens and fruits to your diet, eating less meat, or improving your gut health, here are some names to check out to jumpstart your 2021 clean eats journey.
Isabels PH
Family-owned business Isabel's is dedicated to all-natural, flavorful, and filling salads, wraps, power bowls, and cold-pressed juices. Everything is organically grown and freshly-harvested, with no artificial ingredients.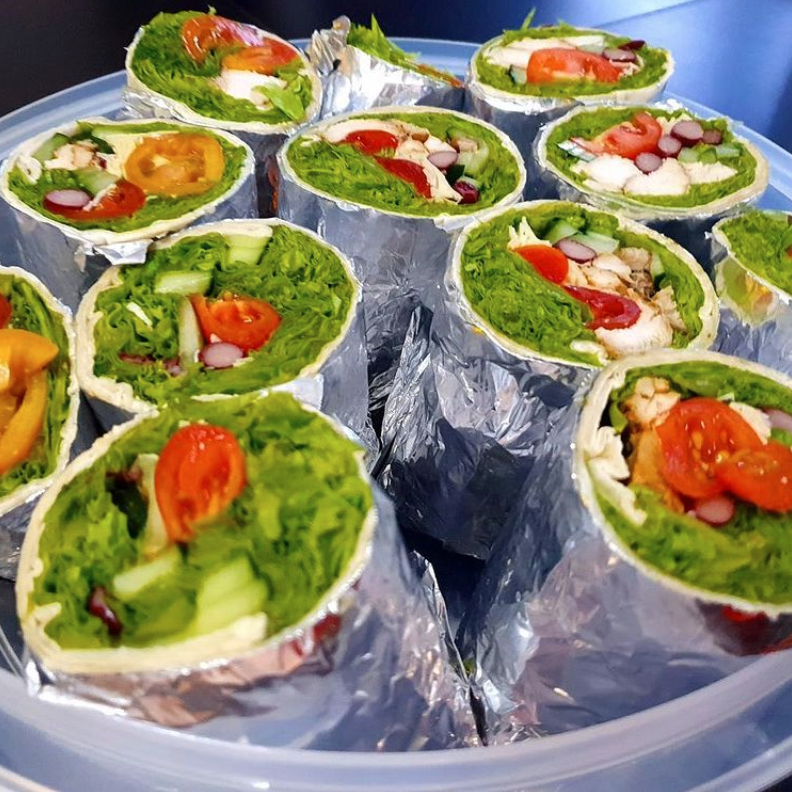 Aside from their weekly meal subscriptions, Isabel's also offers an ala carte menu. Their crisp salads (which don't scrimp on the toppings) include buffalo blue cheese, salmon pecan, crunchy Asian, caesar, kani mango, pomelo and papaya, and tropical shrimp, with vegan meat substitutes (tempeh, tofu) and add-ons available. You can even have your salad as a wrap! They range from P280 to P420.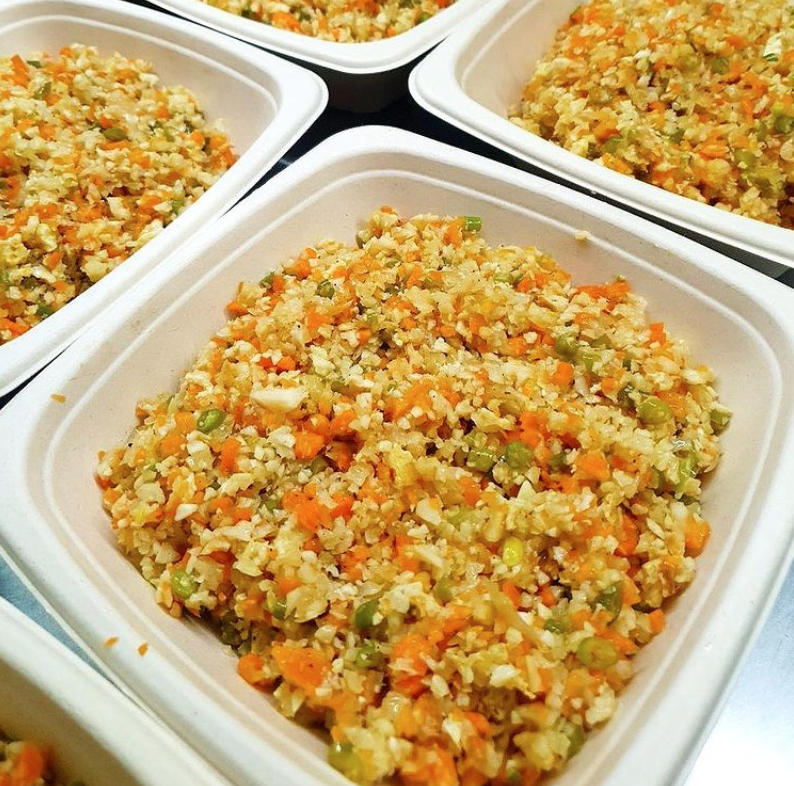 Isabel's also has healthy sides like oats arroz caldo and crunchy cauliflower rice (P380) that's mixed with other veggies, a tasty low-carb rice substitute that can be paired with any ulam (or eaten on its own). Pair them with Isabel's healthy juice box (P1,100) – 6 organic juices that are made only with greens, fruits, and nuts, and are naturally sweet and refreshing.
You can order via Isabel's website or Instagram page.
Rawlicious Smoothies
For your daily dose of all-natural veggie and fruit smoothies, Rawlicious carries a wide menu of them, all sweetened by raw wild honey and made with organic greens. They're not smooth like juices; they're thick, chunky, and quite filling.
Among their best-sellers is their Oliday, made with mango, carrots, pineapple, coconut water, turmeric root, and cayenne for a spicy kick. There's also the Heartbeet, made with sweet beet and strong ginger. These cost P160 for 500ml and P320 for a liter.
Rawlicious' Spinach Kolada is made with pineapple, coconut water, and banana, the Casanova with cinnamon, apple, and banana, and the Green Junkie Jimena with watermelon and cucumber. These cost P270 a liter. They also have a seasonal Avocado Almond, made with creamy banana.
Customers can order via Rawlicious' Instagram or via SMS at 09178301729.
All Abt Juice
In need of a body detox or immunity boost? For pure, cold-pressed, 100% fruit and veggie juices, check out All Abt Juice – they serve refreshing, sweet, and smooth juices that you wouldn't believe has no added sugar. Their juices don't have any preservatives or added water, either.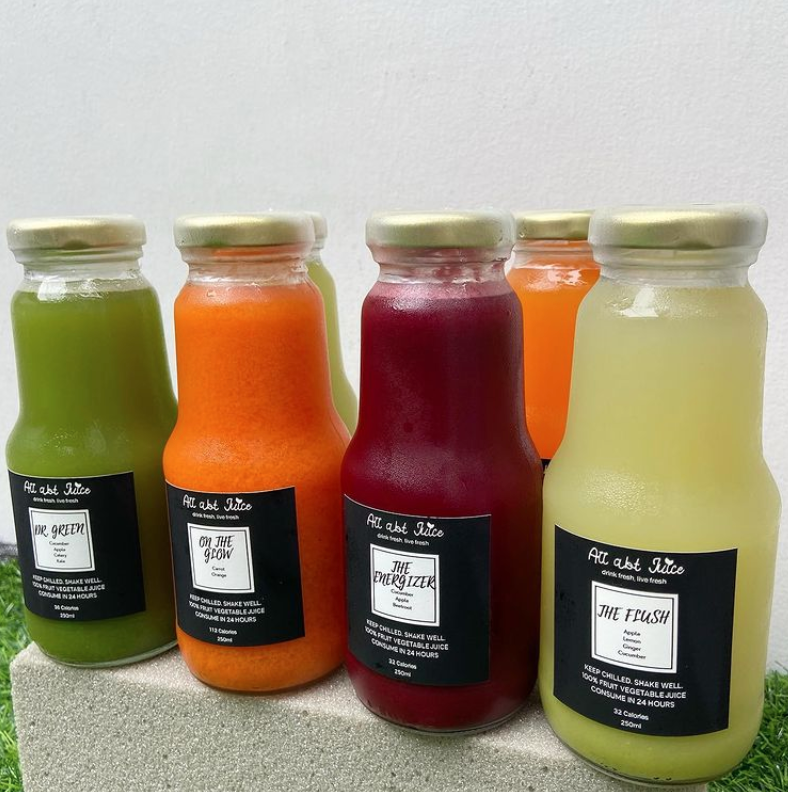 You can get their juice blends in a set, either as a one-day cleanse (7 bottles) or for up to 4 days (28 bottles), ranging from P1,043 to P4,032. Their fruit-and-veggie blends are named after their benefits, like The Energizer, Hydrate Buddy, The Flush, On The Glow, and Immune, among others.
To order, you can message them on Instagram.
JustBlend Frozen Bars
From the makers of popsicle brand Picole is JustBlend Frozen Bars, an easy, quick, and refreshing way to get your daily fruits in via ready-to-blend frozen fruit bars. Just throw one in the blender with water, coco juice, or milk and get a sweet, slushy treat in seconds.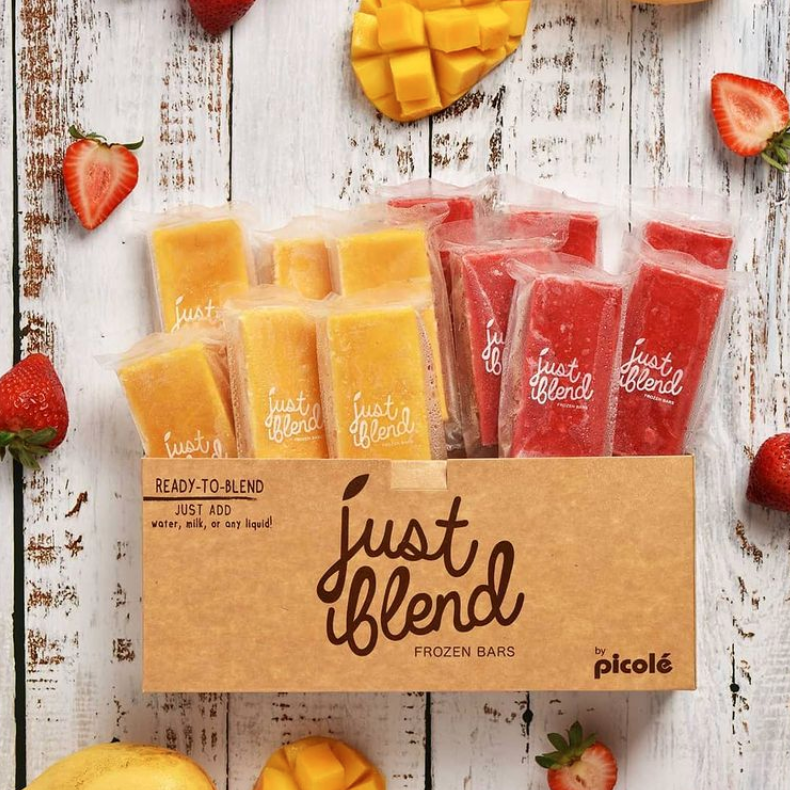 They're available in classic flavors (P36) like strawberry, watermelon, buko, mango, and melon; and premium (P38) flavors, like calamansi, blueberry avocado (P40), and the more indulgent chocolate, milk tea, and cookies & cream. They're made from 100% locally-sourced fruit and less than a teaspoon of sugar, with no preservatives or additives.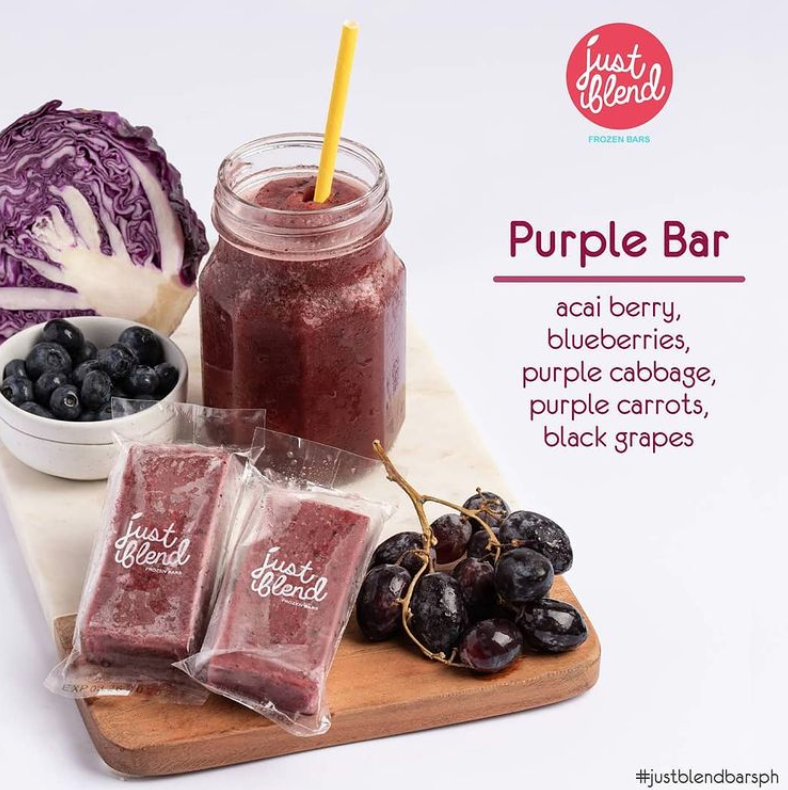 JustBlend's veg-fruit essential bars (P60) combine organic greens and fruits, with agave as the natural sweetener. The green variant has malunggay, kale, wheatgrass, cucumber, green apple, and kiwi, while the purple has acai berry, purple cabbage, carrots, blueberries, and grapes.
You can place your orders via their website or Instagram.
Frozen MNL
Frozen MNL, a one-stop shop for frozen goods from various brands, offers ready-to-cook and ready-to-heat meats and meals, as well as healthy staples like frozen berries, peaches, edamame, spinach, and broccoli florets.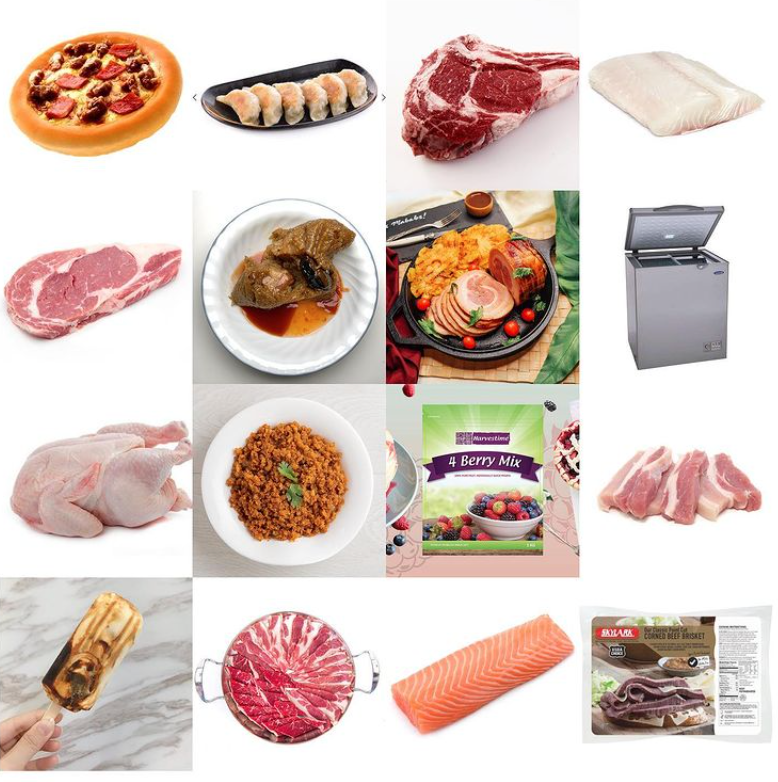 They also carry several "meat-less meat" options like local brand WTH Foods' plant-based corned beef (P250) made from jackfruit, lumpia (P250), Beyond Meat's ground "beef" (P850), burger patties (P500), and Omnipork's "ground pork" (P245) and luncheon meat (P300).
To order, you can check out their website or Instagram.
The Healthy Fruit Basket
The Healthy Fruit Basket makes for a thoughtful gift for loved ones (or yourself) – they offer ready-made assortments of fresh fruits, ranging from P500 to P1,350.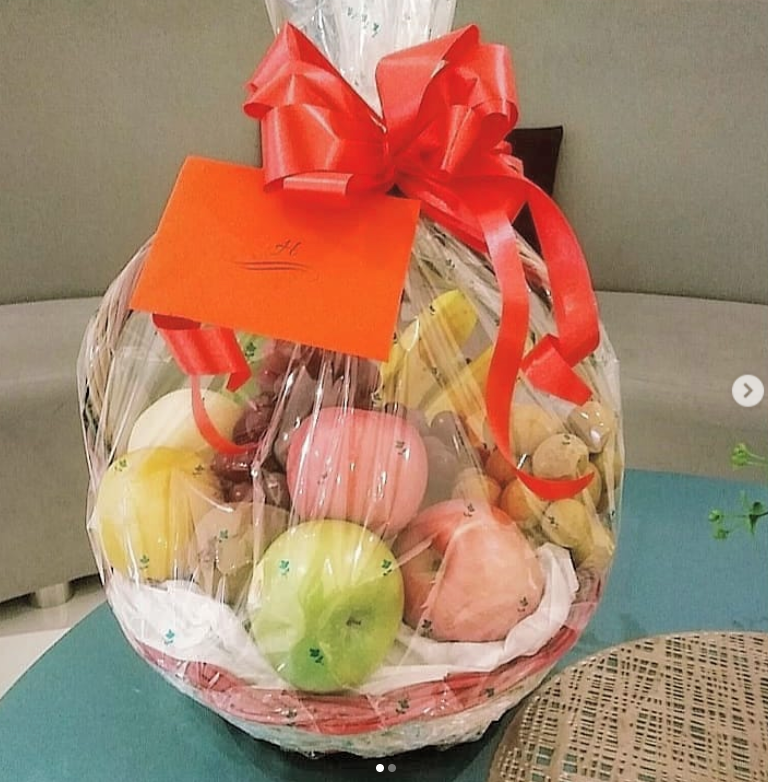 Their baskets are a combination of fruit faves like apples, oranges, grapes, kiwi, avocado, lemon, papaya, pears, banana, and more, plus some exotic fruits whenever they're in season. You can also customize your baskets, or buy the fruits individually.
To order, you can message them on Instagram.
Healthy Fresh Organics
For high-quality, organic meats, poultry, eggs, and seafood that's sustainably and locally-sourced, Healthy Fresh Organics' got them – they're picked with zero pesticides, chemicals, and are grown naturally.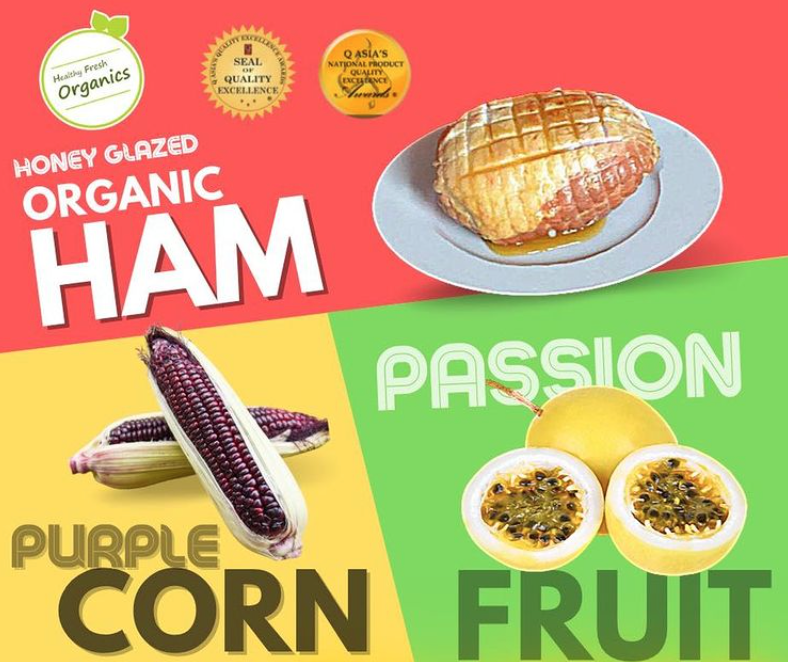 On their menu are beef cubes, sukiyaki, liempo slabs, ground pork, honey glazed organic ham, wagyu burger patty, rib-eye steak, brown eggs, and more, including veggies, fruits, and smoothies.
You can order via their website.
The Wholesome Table
If it's organic comfort food you want, homegrown restaurant The Wholesome Table can deliver – their meat and vegetarian dishes are made from non-toxic, unprocessed, raw and fresh ingredients harvested ethically from local farms.
Pescatarians can try their umami torched salmon bowl (P590), made with miso-marinated salmon cubes, wakame, Ifugao black rice, while vegans can opt for the gluten-free vegan poke bowl (P250), which comes with tofu, wakame, Ifugao brown rice, onion leeks, carrots, togarashi, and romaine in a stir-fry sauce.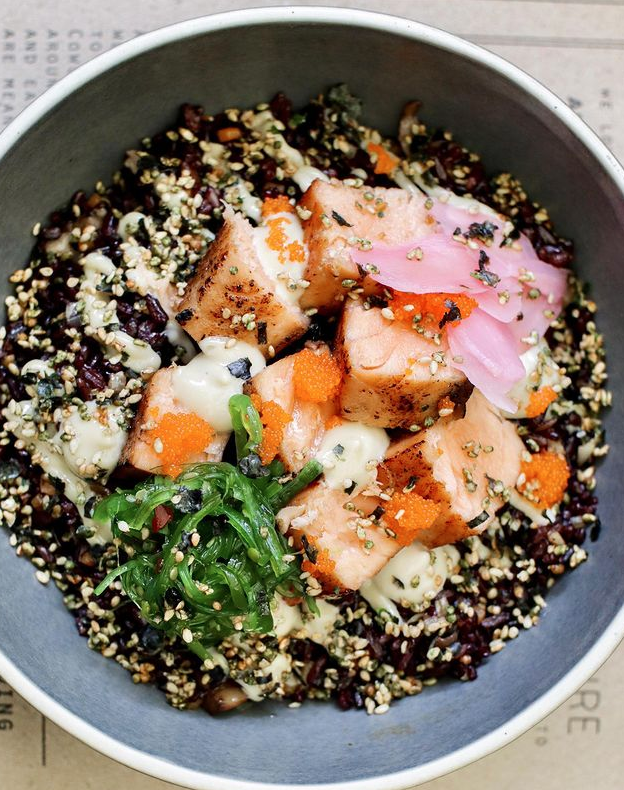 Their creamy truffle mushroom pasta (P420) tastes good with their crunchy zucchini and carrot veggie noodles (+P180). For meatier choices, check out their comforting lasagna (P420), made with grass-feed ground beef, a rich bechamel sauce, and lots of cheese.
You can order for delivery via their website.
Gang Green Falafels
Gang Green Falafels serves up packed falafel pita sandwiches with homemade toppings and sauces, resulting in a filling flavor bomb, sans any meat! Their falafel pitas range from P260 to P340.
They use either classic pita, ube pita (it's not that sweet), and a nutritious malunggay pita, stuffed with different kinds of crunchy falafel patties – either made from chickpea and fava beans or edamame.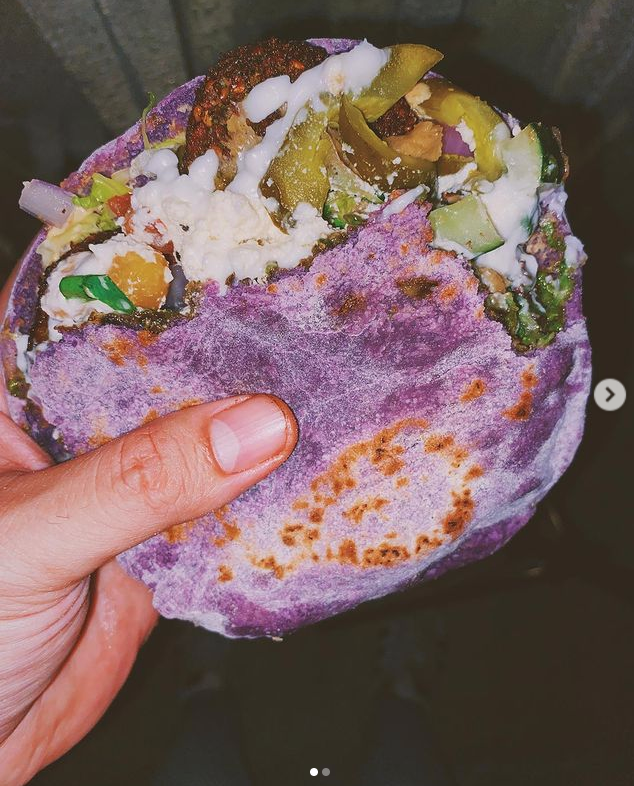 Each pita comes with a curated combo of creamy dips and hand-picked toppings – from hummus, tzatziki, beetroot paneer, melon, chimichurri, sun-dried tomato tapenade, ricotta cheese, jalapeno, tahini, pickled chili, and more.
To place your orders, message them on Instagram.
Hearty Bread
For gluten-free, sugar-free, and preservative-free breads, there's Hearty Bread, a bakery that produces keto-friendly and health-conscious pastries.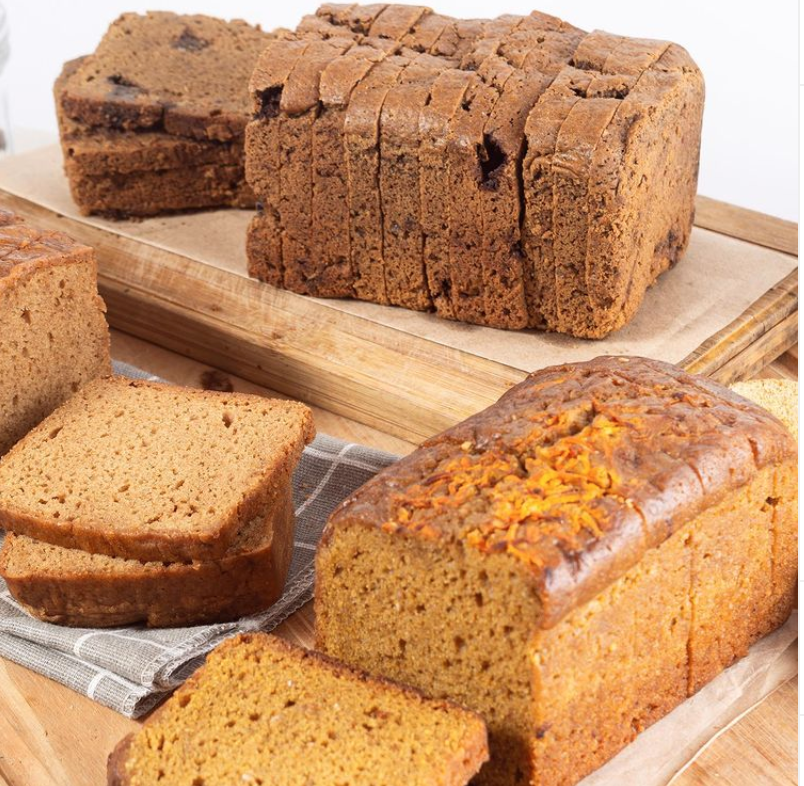 They've got treats like almond loaf, bread sticks, cookies, moringa sourdough pandesal, muffins, sweet potato chocolate loaf, multigrain sourdough, banana sourdough, pumpkin carrot sourdough, and others.
You can order via Instagram.
Power Stash
Vegan, diabetic-friendly pastries are available at Power Stash – they offer gluten-free, egg-free, dairy-free, and refined sugar-free cookies, brownies, and cakes in different flavors.
Power Stash has a thick, creamy strawberry shortcake (P1,300), dark chocolate chip cookies in classic or triple that are on the harder, crumblier side, and cake-y brownies with cashews/walnuts or Biscoff cookies (these aren't sugar-free, though).
You can order via Instagram.
Well and Good PH
For plant-based drinks and snacks from abroad, Well and Good PH can deliver – they source different premium brands catering to specific concerns. For a mental performance boost, try out their natural, polyphenol-rich Arepa drinks, which help with concentration and memory.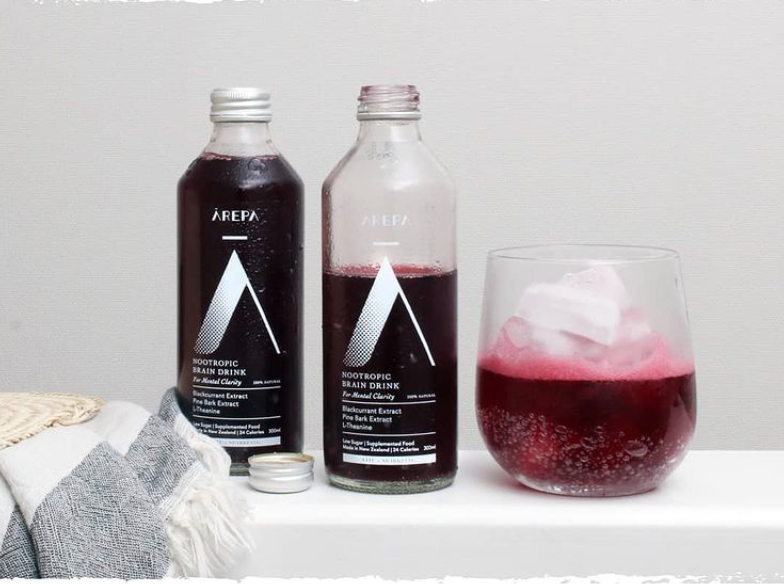 They also have the fizzy No Ugly drink series, which are wellness tonics in different flavors with vitamins, minerals, and electrolytes (there's even one for the skin, made with collagen and enzogenol.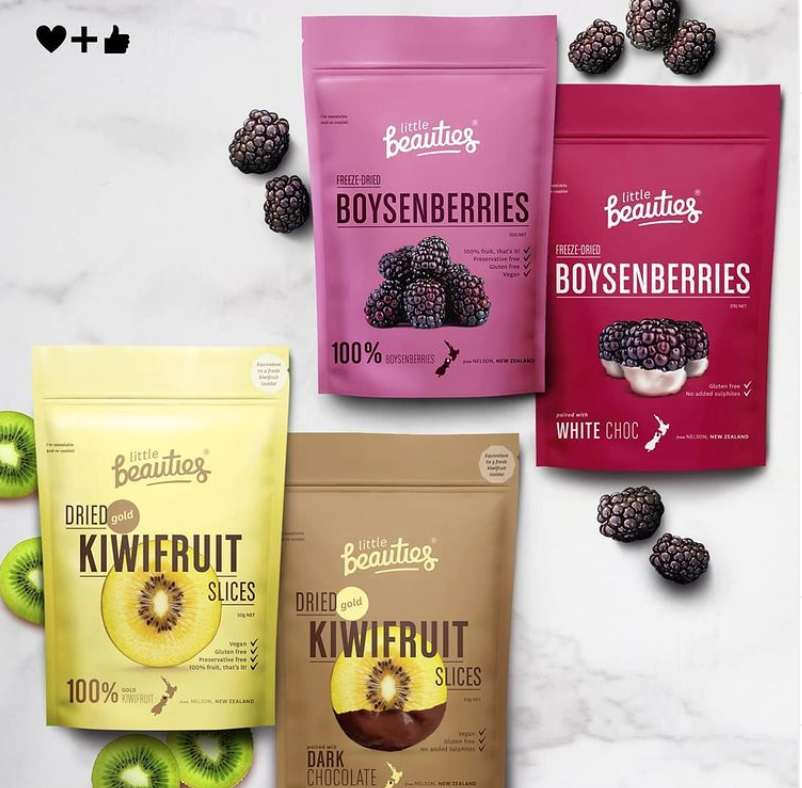 If you're a snacker, check out New Zealand's Little Beauties sweet, tangy dried fruit snacks, like their white-chocolate-covered boysenberries and dried kiwi fruit in dark chocolate. To order, you can message Well and Good PH on Instagram.
Chiyeah
For gut-friendly immunity boosters, Chiyeah has a line of vegan, homemade, chewy chia puddings made with chia seeds, non-dairy milk, tapioca, fruits, and jelly (and even sugar-free leche flan). Their sweet, Pinoy-inspired flavors (P300) include taho, bilo-bilo, puto bumbong, dark champorado, buko pandan, and even mango sticky rice with coconut (P350).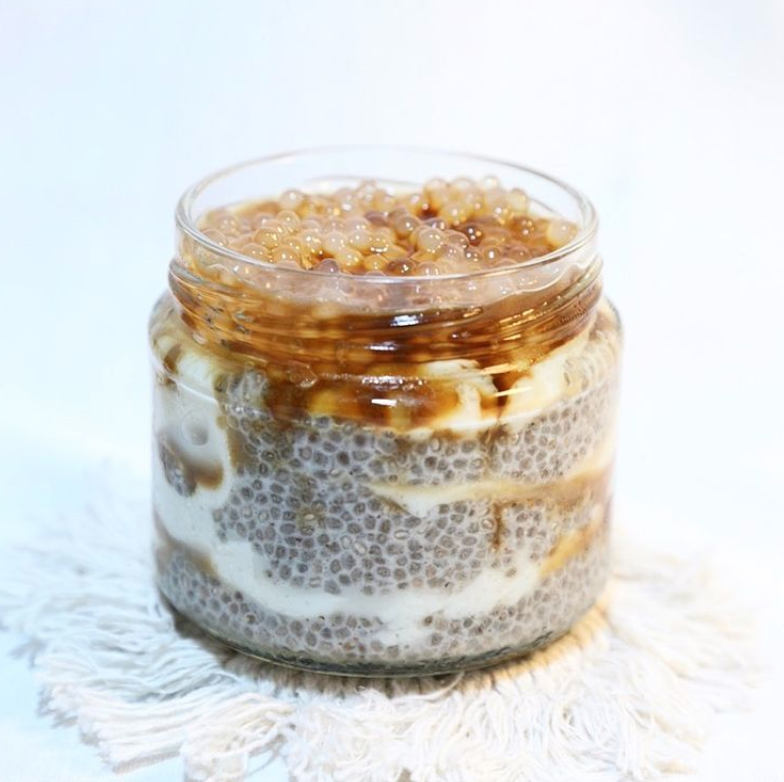 Chiyeah's non-dairy, unpasteurized probiotic drinks are made from raw live cultured bacteria, and are similar to kombucha – just less fizzy and more sweet. There are plain (P100), ginger ale (P150), and cold brew (P150) flavors. Chiyeah also has a lactose-free Greek-style yogurt that's tangy and thick, available in plain (P80) and sugar-free vanilla bean (P99) flavors.
You can place your orders via Instagram.
The Hearty Palate
For salad purists, check out The Hearty Palate – they keep it simple by offering just 4 kinds of salads and mini-jars of their homemade dressings.
Using crisp greens and quality ingredients, The Hearty Palate makes a modern caesar salad (P230) with lettuce, chicken, cheddar cheese, and egg; tangy berry (P250) with mixed berries, crumbled feta, and almonds; pechay salad (P230) with longganisa, egg, and tortilla chips; and greek cheese (P230) with apples, grapes, feta, and almonds.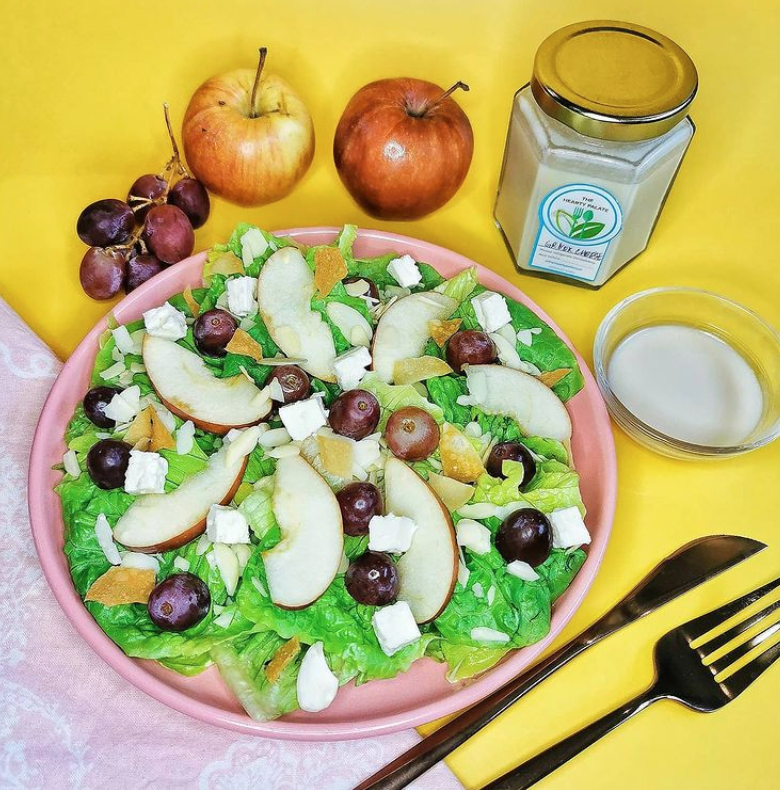 You can also buy their dressings separately at P220 a jar. To order, check out their Instagram. – Rappler.com