Lowela and Dave Maestrecampo bring the beloved Negrense dish to Cebuanos
Food has a way of traversing boundaries and during a pandemic, where it's near impossible to go from island to island, the question stands: Will food find a way?
For the proud owners of Cebu's Negrense cansi house Lowela and Dave Maestrecampo, the answer is a "big yes" and it begins with homemade Cansi.
For those who aren't familiar with the dish, cansi has been known as a famous Ilonggo and Negrense comfort food in the Iloilo and Negros Occidental.Lowela and Dave's version comes from Cadiz City, where they are originally from.
This dish is made with cuts of beef shank and bone marrow that are boiled until the broth turns both gelatinous and soupy.
In the past, Dave started his search for the Negrense flavor in Cebu due to homesickness, but found no luck as most of the versions that were served here lacked one signature ingredient: the batuan fruit, a fruit found in Negros.
"We've been here in Cebu for more than 15 years and wala jud mi kakita nga same exact timpla that we have in Bacolod or in Ilo-ilo or in parts of Negros," said Dave.
(We couldn't find the same flavor we had in Bacolod or Iloilo or parts of Negros.)
"That's the reason why we've decided na why not instead of us searching for the right kind of timpla (flavor), why not make it ourselves," he added.
Thus, in April 2017, the Maestrecampos opened Cole's Cansi, named after their firstborn child, and began serving the homemade dish to students from a small stall situated in Rosedale Suites, near the University of San Carlos in Barangay Talamban.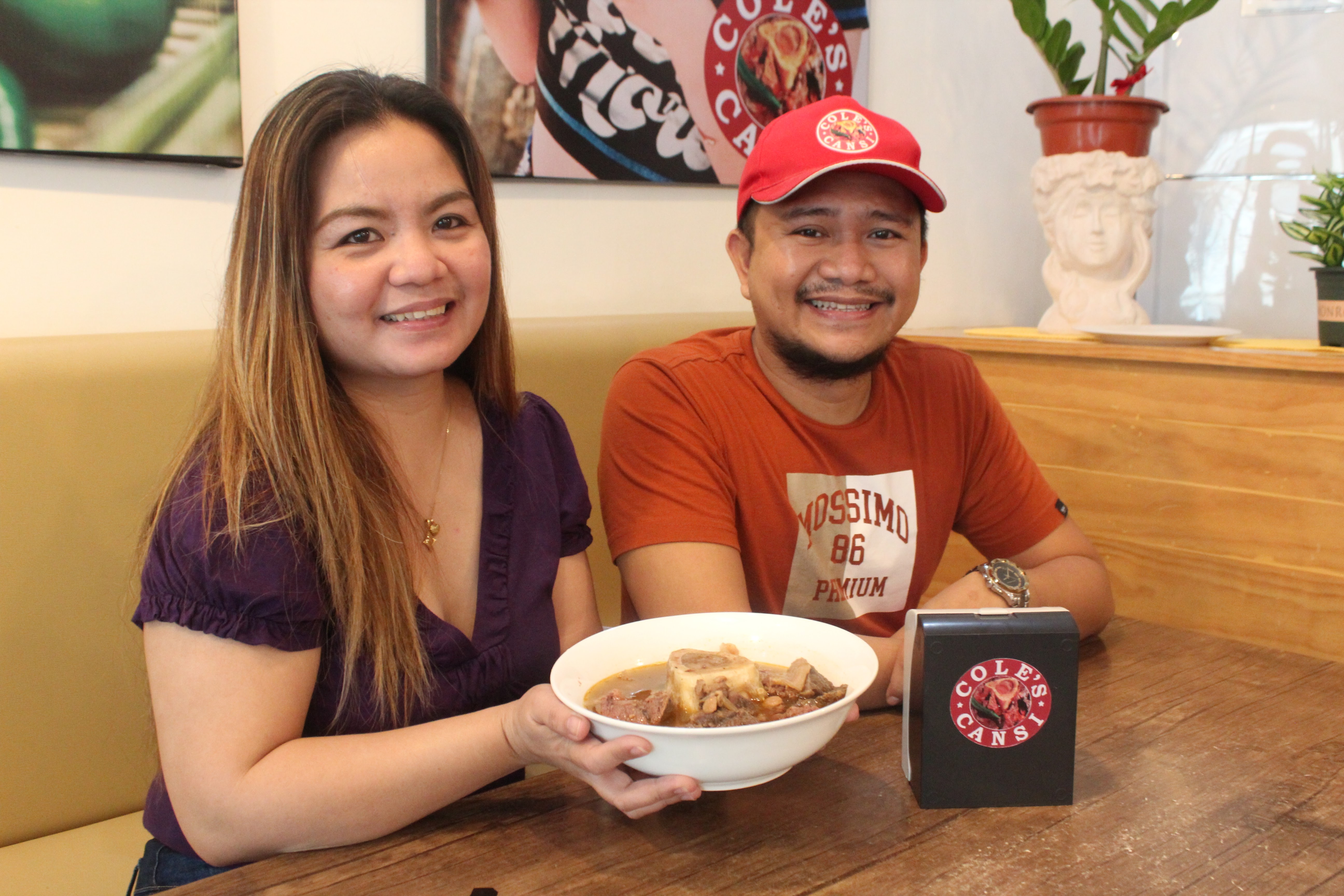 Lowela said it did not sell as well at first, since there wasn't enough marketing. Dave couldn't manage the business as much as he wanted, since he was traveling back and forth through Negros Occidental for work. Eventually, they transferred their stall to A.S. Fortuna Avenue in Mandaue City and started offering "silog" together with Cansi.
However, when the COVID-19 pandemic hit, the two had no choice but to close the store temporarily. Still, this did not stop Lowela who thought to hop on the trend of online selling, a platform that became very popular during the lockdown.
Like most businesses during the pandemic, they were faced with the challenge of operating within city borders and proper adherence to mandated health protocols. They recalled having difficulty with having to cook, package, and deliver their products with only the two of them manning operations.
"On the first day, ang daghan jud nagorder is from a condo in Hernan sa Deca Homes, daghan diay Ilonggos diha. Mga ten sila nagorder in bulk," said Lowela.
(Most of the orders came from a condo in Hernan, because a lot of Ilonggos apparently live there. They ordered 10 servings in bulk.)
They had to maneuver through problems like finding meat suppliers, and the strain of the 4-6 hour cooking time for every order of Cansi. Lowela said that as orders increased every month, they needed to innovate their selling strategy as well.
Lowela also found that 6 months after the first lockdown, building their online presence among online users boosted the demand for the homemade dish, and, therefore, increased sales.
"We weren't expecting this increase in demand and [they] even demanded for a physical store," they said.
By October 2020, when lockdown restrictions were finally eased, Cole's Cole's Cansi officially opened its own physical restaurant, where customers can dine-in and enjoy the homemade dish with friends and family, all the while following proper health protocols.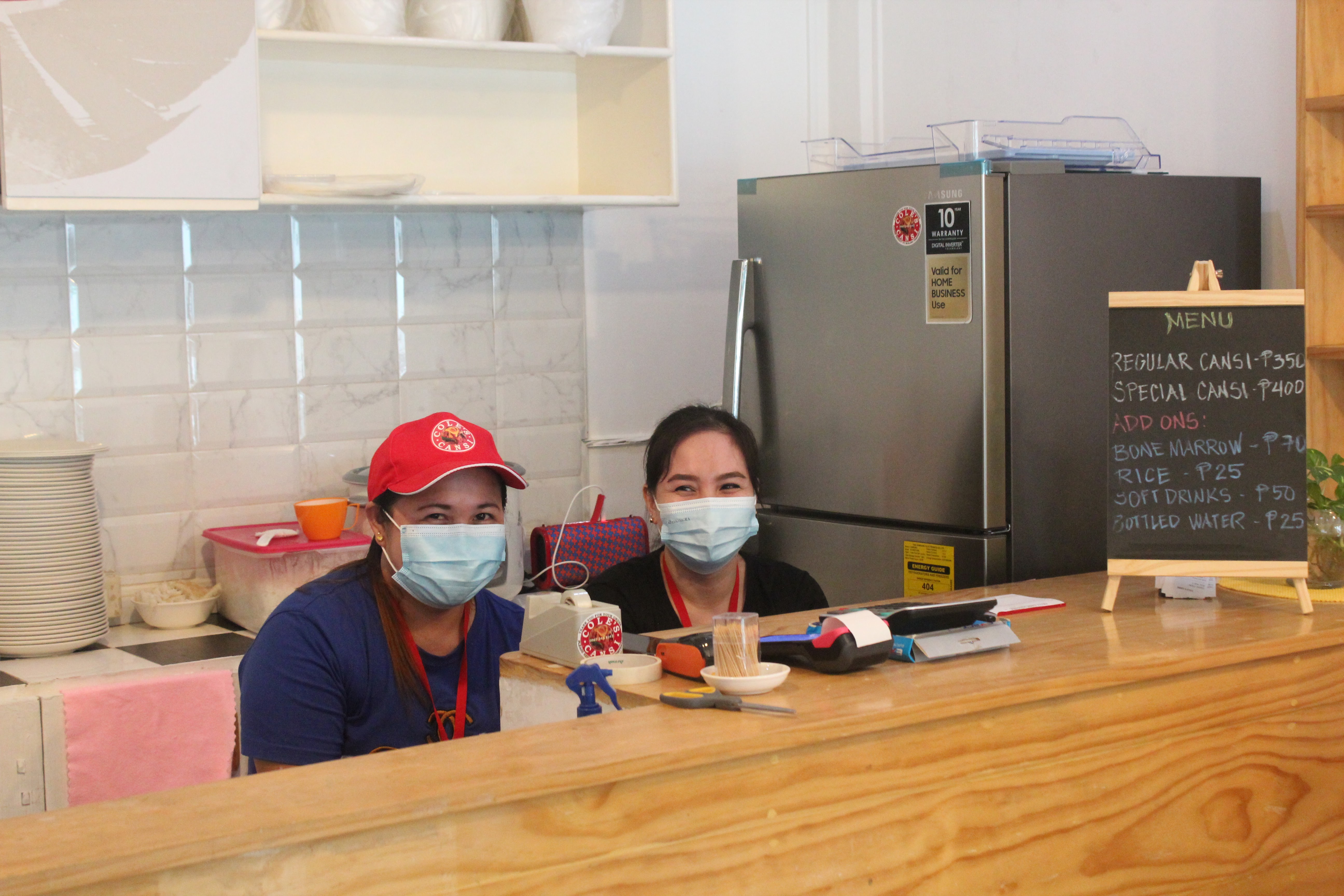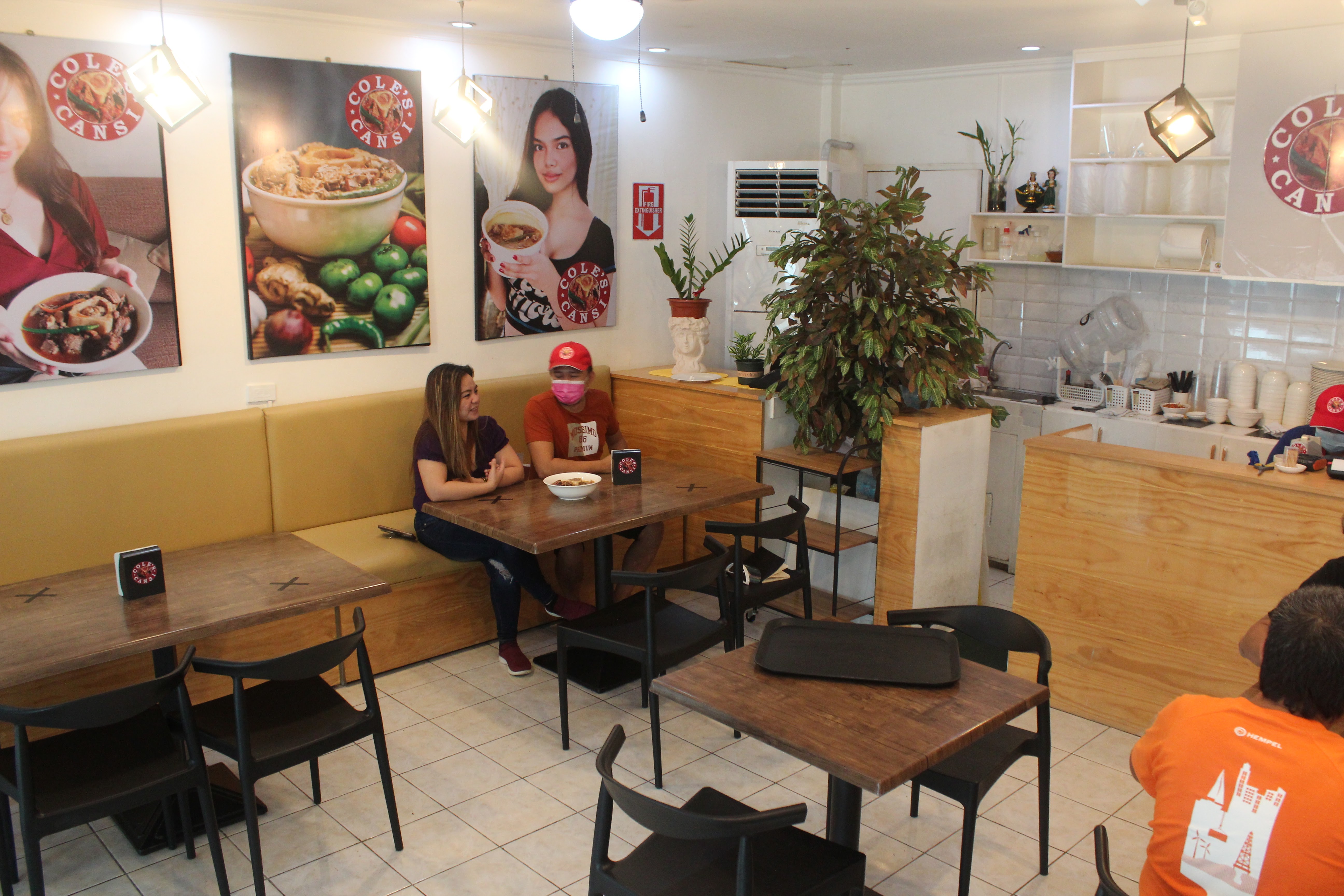 As they encouraged more netizens to give constructive feedback and reviews on their own social media pages, more and more Cebuanos became curious about the rising popularity of Cansi and wanted a taste of the delicious meal as well.
"We're thinking now that we are still starting and we need to market it to everyone," said Lowella.
With this in mind, the proud owners plan to eventually open another branch in Lapu-Lapu City in hopes of bringing this delicacy to more Cebuanos.
"We were able to build a new community, shall we say, na kanang ga-enjoy sa bag-ong flavor nga gidala sa Cansi (those who enjoy the new flavor that Cansi brings) in Cebu. Whether Ilonggo sila or Cebuano, they share and embrace Cansi as their own as well," said Dave.
For P350, Cebuanos can enjoy a warm bowl of Cansi and even ask for more bone marrow for an additional P70. Their bowls are served in sizes that are good for two to three people.
They are open from 11 am to 9 pm from Tuesday to Sundays and even can deliver to Mandaue City, Cebu City, and Lapu-Lapu City.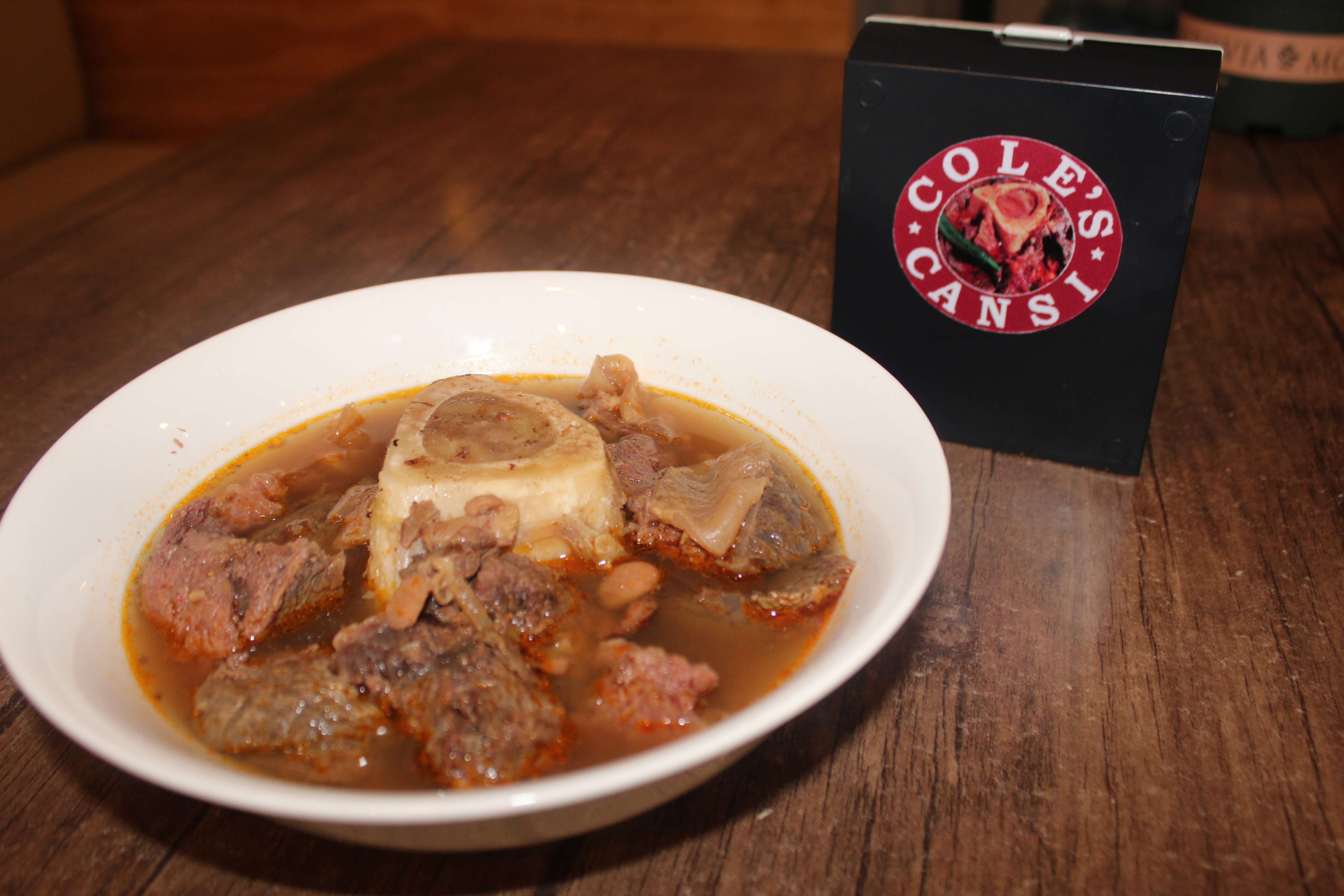 As the popularity of the Cansi house continues to expand, the Maestrecampos only hope that Cebuanos can enjoy even this homemade dish while the world waits for a new normal to unfold.
If you want to order their specialty dish, you can contact them via 0967 245 8241 or reach them through Facebook page here. – Rappler.com