The super-premium Don Papa Port Casks draws inspiration from Ferdinand Magellan's travels
These days, there's barely any travel or shared physical experiences to speak of – what with a pandemic that refuses to die down (and a government response that just ain't it).
So there's both novelty and irony when one speaks of homegrown premium single island rum brand Don Papa's latest release – the Port Casks, an expression that's meant to celebrate an epic journey and "[commemorate] the quincentenary of the earth's first circumnavigation, an epic voyage ultimately leading to the landing by the Spanish in the Philippines."
The super-premium rum is initially aged in ex bourbon casks and then transferred into ruby-hued Pork Casks for another five years.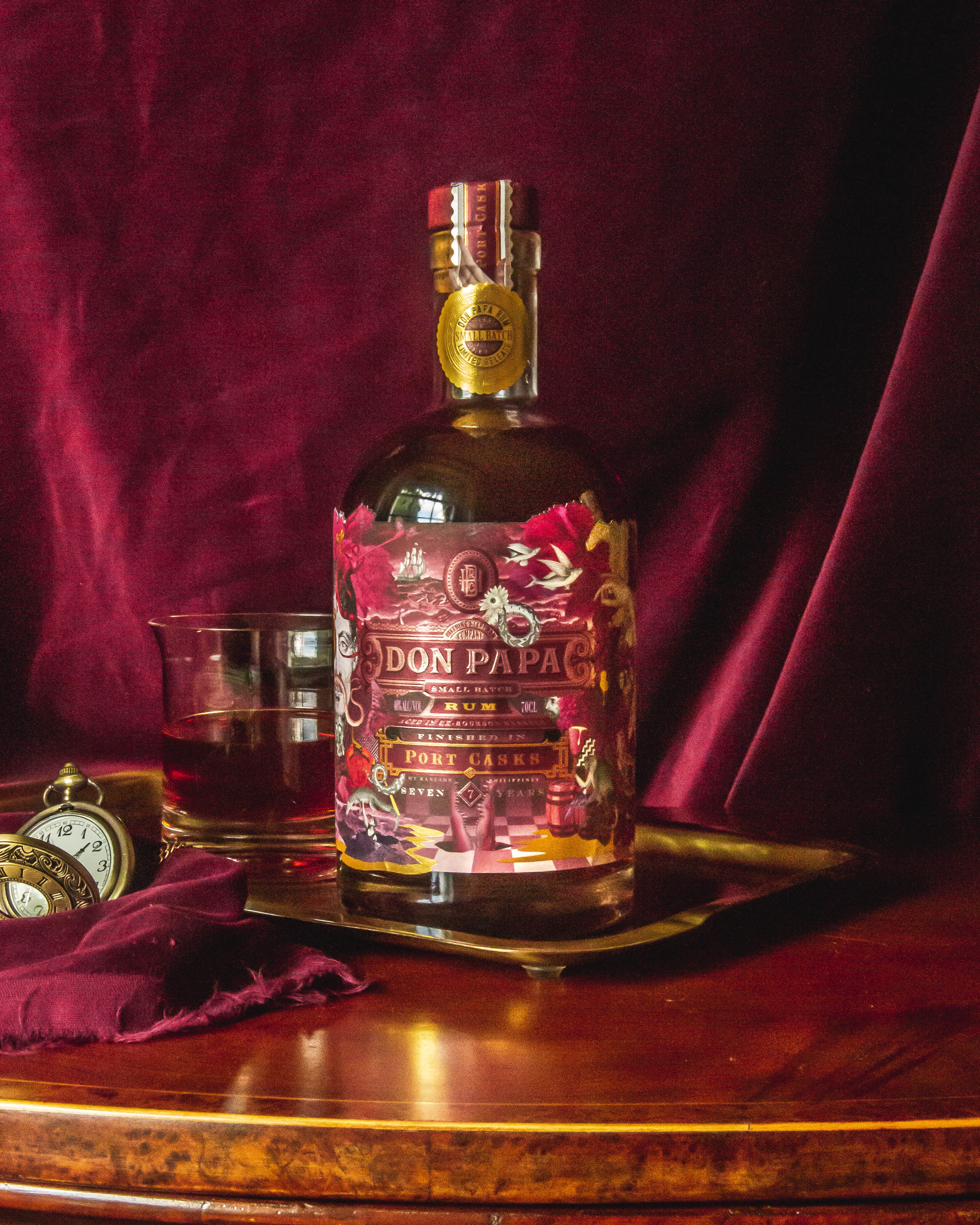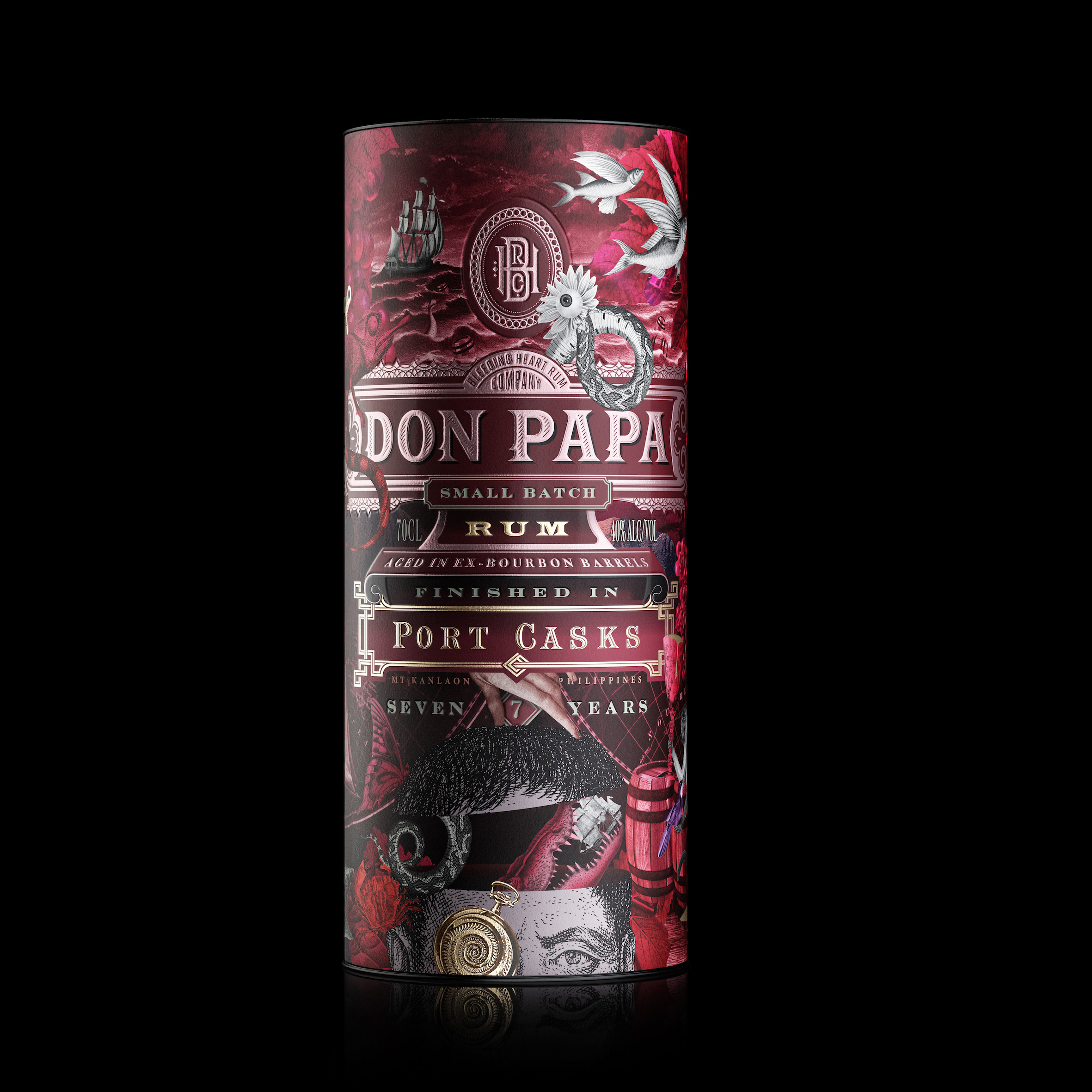 The result? A rum that's dark, unapologetically spicy, warm, and smokey, with notes of liquorice, polished oak, dark chocolate and muscovado sugar, citrus, and fresh vanilla.
If it sounds like a lot, it kind of is. The Port Casks is best for those who are more daring when it comes to liquor.
But its punch makes it the perfect accompaniment to hearty Filipino dishes.
In an online event with media, chef Victor Magsaysay noted that the Don Papa Port Casks pair well with a stew like kaldereta – plus points if it's made with kambing.
It also makes for a great, albeit tricky base for cocktails.
Don Papa's recommended cocktails – the Two Worlds and the San Lazaro – play around with the spiciness of the rum, making it a little easier to handle for even novice drinkers.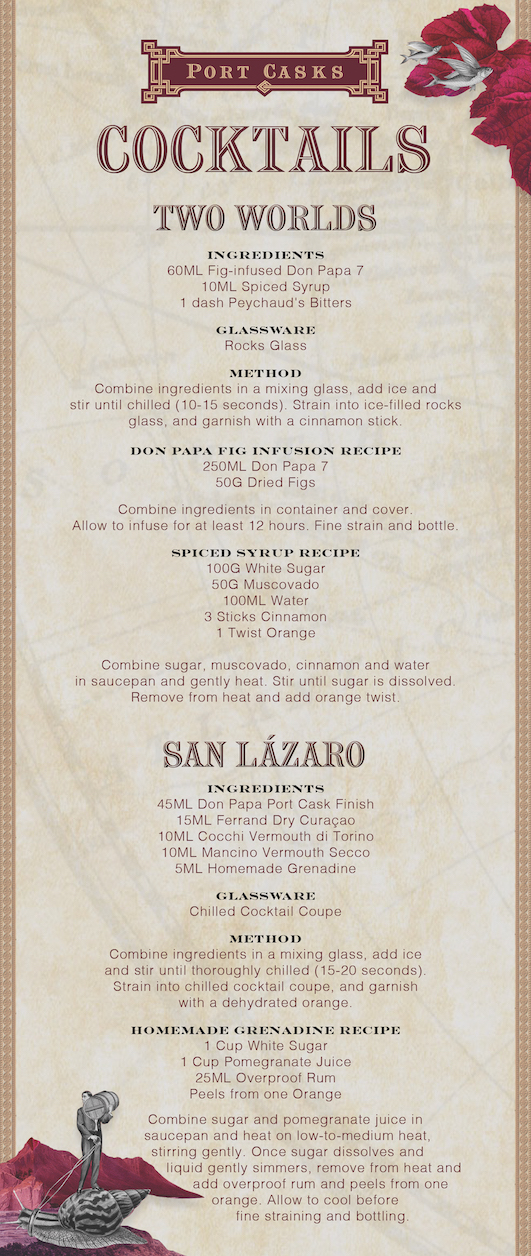 Here's a quick tip – you can buy a bottle and mix it into cocktails for sending as video call party favors to friends. It's not the same as sharing a bottle of rum in person, but it's the safest alternative to in-person interactions nowadays.
The Port Casks rum is the latest addition to the homegrown brand's portfolio, which includes the Don Papa 7 year old, Don Papa 10, Rare Cask, Sherry Cask, Sevillana Cask, and 2020's Rye Aged release.
A bottle of Don Papa Port Casks goes for P3,210 at Boozy.ph and can also be purchased at Ralph's Wines & Spirits beginning September 2021.
Don Papa said the limited edition release will also be released in other countries, including Germany, among the brand's biggest foreign markets. – Rappler.com
Order this limited-edition rum using these Boozy promo codes.