Doodle Cookies' chocolate chip and matcha cookies come in adorable. personalized, hand-doodled boxes!
If you're a fan of chunky, soft, chocolate chip cookies with stuffing, check out Doodle Cookies, a local bakery that uses Belgian chocolate and childhood candy in their cookies, delivered in adorable doodle packaging.
The owner of Doodle Cookies combined both her passions in baking and doodling into one home-based business, selling chewy, candy-stuffed cookies in hand-drawn, customized, colorful boxes.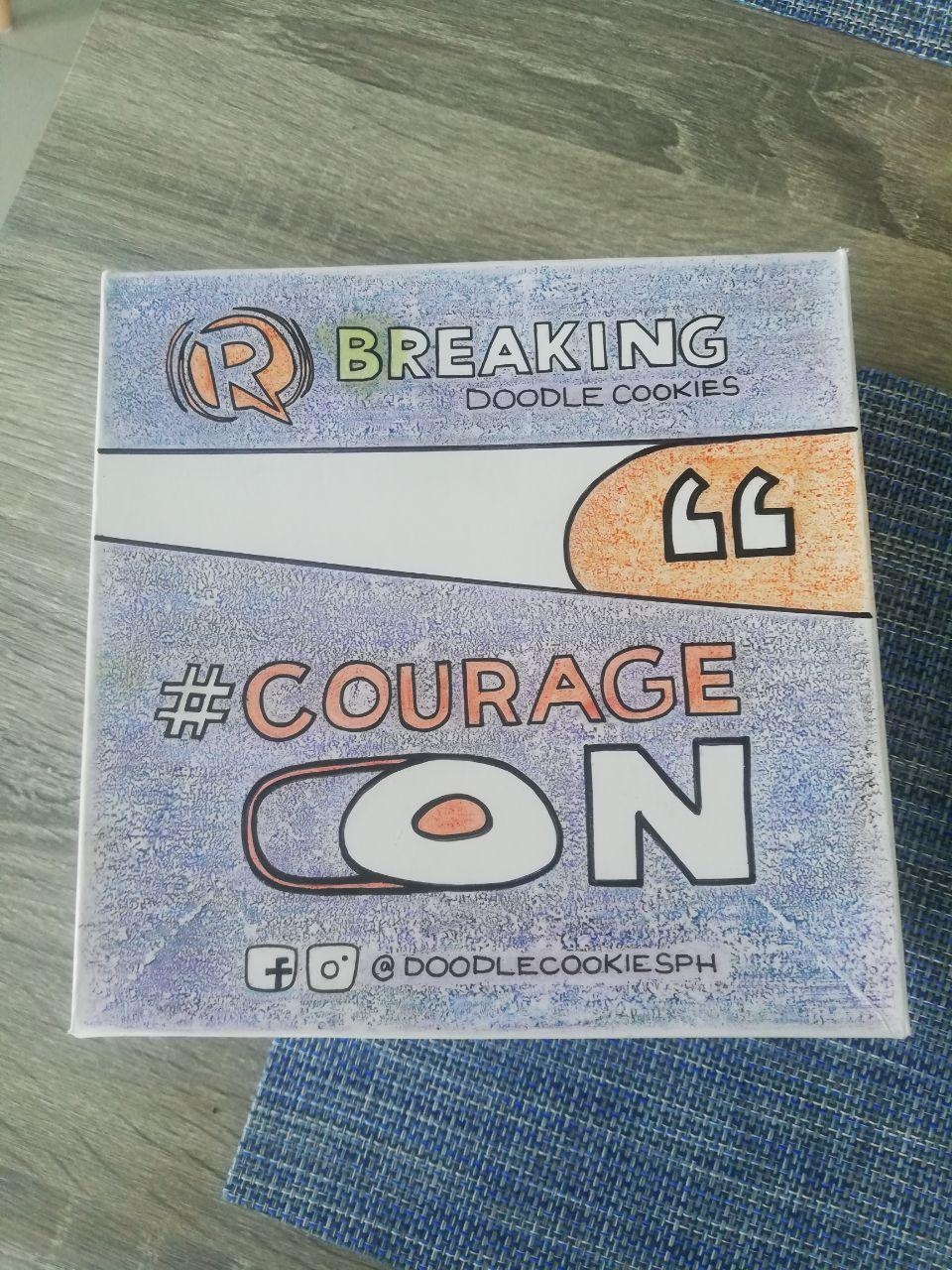 The treats she uses as fillings are TimTam, Reese's Peanut Butter Cups, Oreo, and Apollo Strawberry Chocolate.
Her freshly-baked cookies are soft, chewy, and doughy (they do crumble apart when bitten or broken apart), sized way bigger than your average, thin kind, stuffed with just the right amount of the candy to add a bites of sweetness. The fudgey, chocolate cookie dough itself isn't too sugary.
The TimTam Chocolate Chip cookie is made from chocolate chip cookie dough, Belgian dark chocolate chunks, and actual TimTam cookies in original and dark flavors. A box of 4 costs P450.
For fans of peanut butter, the Reese's Double Chocolate cookie will curb that chocolatey-nutty craving – Doodle's chocolate cookie dough is baked with Belgian dark chocolate and a gooey filling of Reese's peanut butter cup inside. A box of 4 costs P480.
The Double Oreo remains a kid favorite, made with chocolate cookie dough, Belgian white chocolate, crushed Oreo bits, and a surprise Oreo creme center. It costs P450 for a box of 4.
Doodle Cookies' wildcard Apollo Matcha cookie is for fans of the earthy green tea flavor and the strawberry-chocolate Apollo candy, which you can actually find in whole pieces inside the cookie, along with melted chunks of Belgian white chocolate. A box of 4 goes for P480.
Feel free to heat your cookies in the microwave for a few seconds for maximum gooey-ness, or store them first in the refrigerator if you prefer your cookies a bit more solid.
Doodle Cookies is based in San Juan. When you place your orders via Instagram, don't forget to indicate the theme and message you want for your personalized box! You can also opt for just the regular design (but why pass up on Doodle Cookies' artistry)?
Make sure you order at least 3 days before pick-up. – Rappler.com