No chickens were harmed for this sweet, unique treat!
Don't let your eyes fool you – what may look like an ordinary bucket of fried chicken drumsticks is actually a bucket of… ice cream.
You read right! This is the new fried and joy of the local arm behind Mochi Creme Japanese Ice Cream – The Fried Chicken Ice Cream, which uncannily looks like a bucket of the real stuff, it's almost scary.
But bucket naman hindi? No chickens were harmed in the making of this unique novelty: only vanilla ice cream, cereal crunch, and chocolate were used. Mochi Creme's in-house waffle vanilla ice cream is used as the base, formed into the shape of a chicken drumstick, and then generously coated with a crunchy "breading" shell of crisp, sweet cereal crunch. After a few bites you'll reach the "bone" of the chicken – a firm, crunchy stick of KitKat chocolate.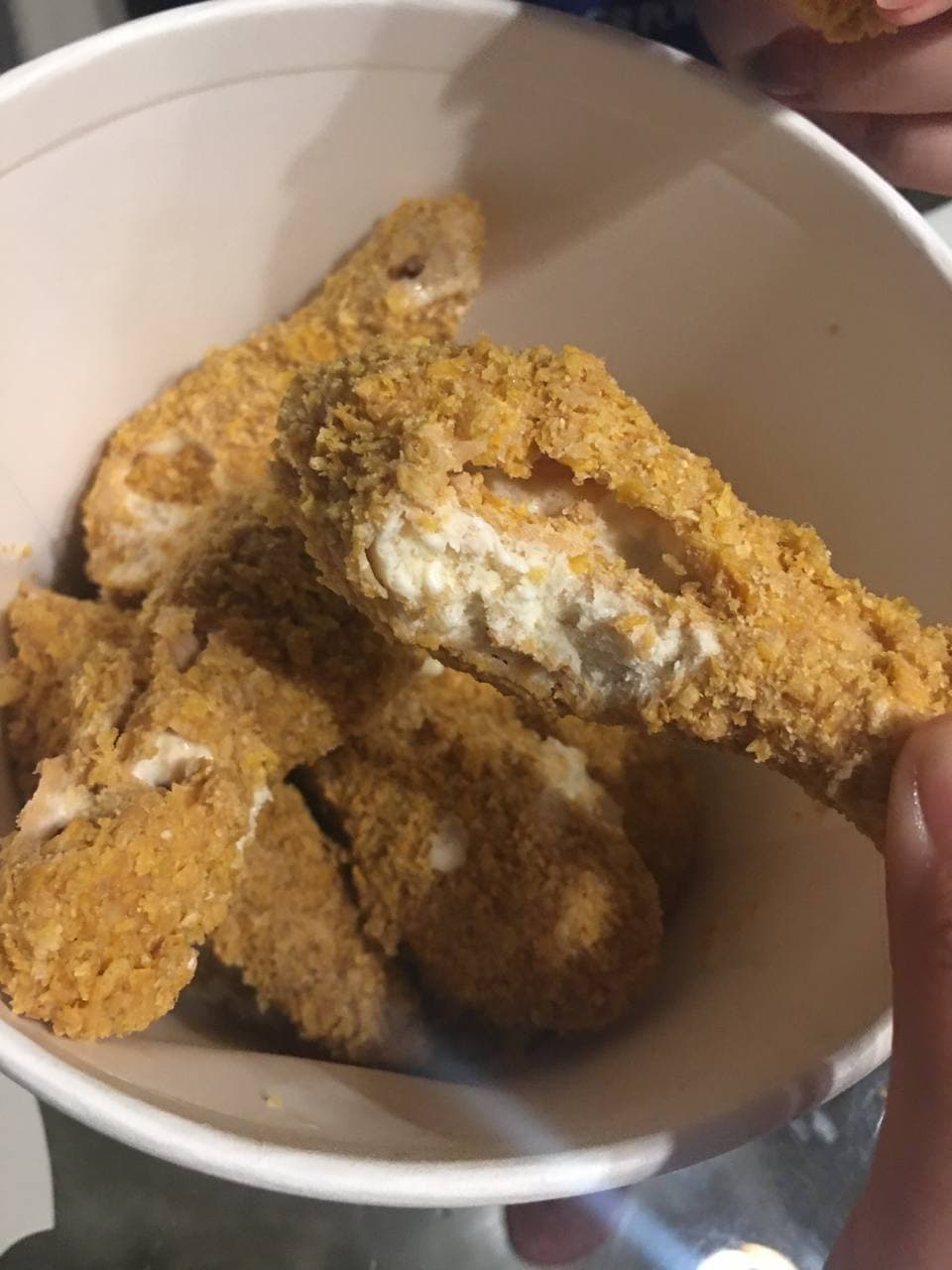 "The Fried Chicken was inspired by a concept we saw from one our travels abroad. It was recreated by the same people behind Mochi Creme Japanese Ice Cream, who have been in the ice cream industry for more than a decade," Mochi Creme told Rappler.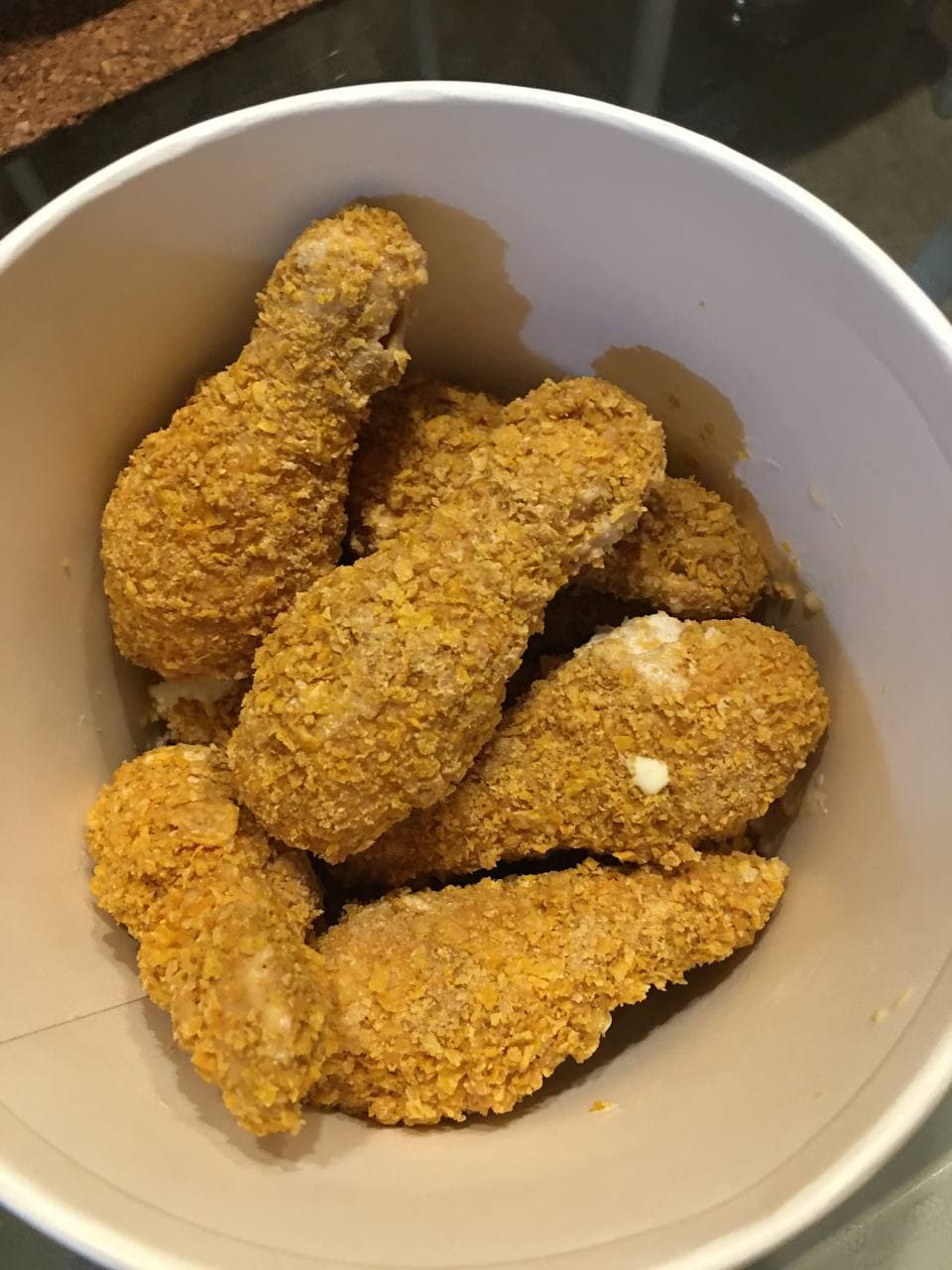 It definitely is a hybrid we never thought would exist, but it is a fun and exciting new way to enjoy ice cream, which was the company's mission all along. Crazy presentation aside, it's actually delicious – you get crispy, creamy, and crunchy in one bite, and a whole lot of sweetness.
"The idea is to make it look like a fried chicken drumstick, when it's actually an intricate ice cream creation with our very own waffle ice cream. It's made with high-quality ingredients, plus we wanted to recreate your favorite childhood treats," they said.
The Fried Chicken Ice cream is available in Trio size (three pieces) for P448, Mini Bucket (six pieces) for P868, and family bucket (dozen) for P1,688.
The bucket is delivered in an insulated foil pouch or cooler bag with ice gel to ensure the frozen product remains intact upon delivery. Mochi Creme advises customers to refreeze the ice cream first before consumption to make sure the fried chicken ice cream is enjoyed in its best form.
The Fried Chicken Ice Cream's hub is based in Pasig City. Customers can place their orders via Instagram. – Rappler.com
Intrigued? Use these GrabFood vouchers now and place your order!