Finishing this dessert is a piece of cake, especially If you love brazo de mercedes and avocado ice cream
If an avocado version of your favorite frozen brazo de mercedes is all you've avo wanted, then Maria Makes' best-selling dessert is the one for you.
San Juan City home bakery Maria Makes' avocado frozen brazo is a must-try hybrid of fluffy meringue, yema custard, graham crackers, and avocado ice cream – created by a mother-daughter team during the lockdown.
"A few months into the pandemic, my mom and I decided we wanted to spend our time in quarantine productively to relieve us from the stress of COVID-19," Maria Makes told Rappler. They thus decided to sell their homemade frozen brazo de mercedes – a secret family recipe they've had for over 10 years.
Brazo de mercedes was always a staple during their family Christmas lunches and special occasions (as it is in many Filipino households), so it only made sense for them to sell a product that "would give others a taste of [their] home," but in different flavors and with different twists to keep things interesting.
"We try our best to think up flavors for all kinds of consumers to enjoy – kids, titas of Manila, you name it. It helps that each person in our family has such different tastes, so each person is able to bring something different to the table whenever we do research and development," Maria Makes said.
Aside from avocado, Maria Makes also offers other unconventional frozen brazo flavors like mais con yelo, peach mango, matcha, banoffee, cookies and cream, ube cheese, caramel macchiato, and salted caramel, which is their newest flavor. For them, it is a must to always "think outside of the box" when creating new flavors, as well as to stay updated with emerging food trends.
"Avocado has got to be one of the hippest fruits out there, so of course we just had to try our own spin on the trend," they said. Avocado has always been a favorite among Filipinos, especially as a dessert – the soft, buttery fruit is usually enjoyed with ice, sugar, cream, or condensed milk.
That combination is also usually turned into sweet, creamy ice cream, which is the star of Maria Makes' avocado frozen brazo. The mildly sweet, firm ice cream is sandwiched between light, fluffy meringue and not-too-sweet yema custard that sits above a buttery, dense graham crust. It's a forkful of varying textures and flavors, but no element is too sweet nor overpowering, making for a cohesive and refreshing multi-layered dessert.
"I think avocado is such a versatile flavor to work with. It really works well with our frozen brazo because it's a mild flavor so it can blend really well with all the layers of our dessert," they added. The ice cream's avocado flavor is present, but it's still subtle enough to let the other layers shine.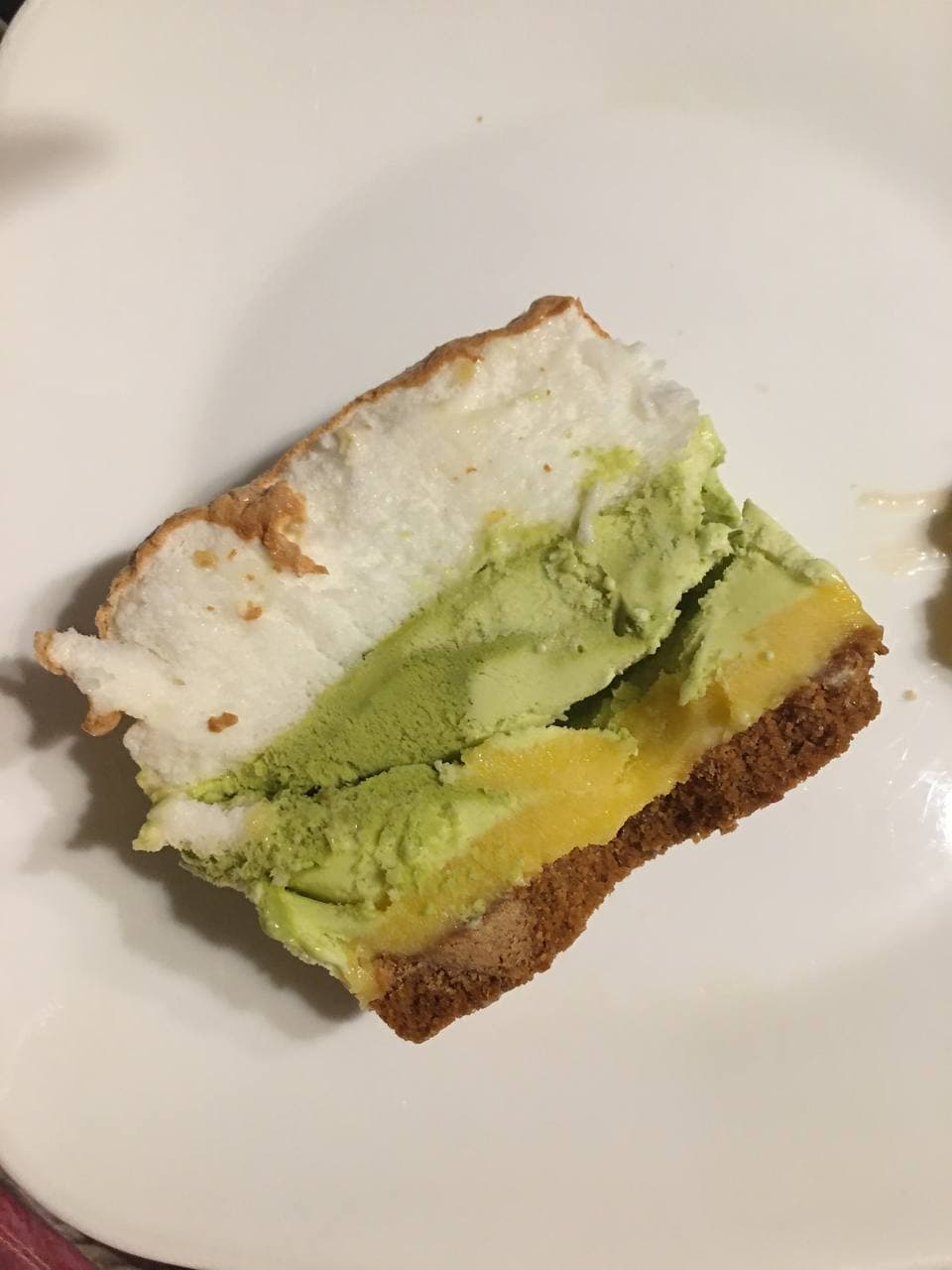 Maria Makes' avocado frozen brazo is available at P675 an order, good for four to five people (or just one person, if you're an avid avo fan).
All orders are "homemade with love" and freshly made every day. Maria Makes is based in San Juan City and is open daily except on Tuesdays.
Customers can order via Instagram or via SMS at 09178283857. – Rappler.com
Satisfy your avo-craving using these foodpanda voucher codes.