Gino's creamy homemade burrata is stuffed with La Petite Fromagerie's truffle cream cheese
Homegrown pizza brand Gino's Brick Oven Pizza has collaborated with local cheese maker La Petite Fromagerie for a new cheesy offering – homemade truffle burrata.
It's what a cheese lover's dreams are made of – Gino's signature soft, creamy burrata (Italian cow milk cheese made of mozzarella and cream) is stuffed with a luxurious center of La Petite Fromagerie's equally creamy and fragrant truffle cream cheese. The burrata's flavor is subtle enough to let the tangy cream cheese and truffle oil shine.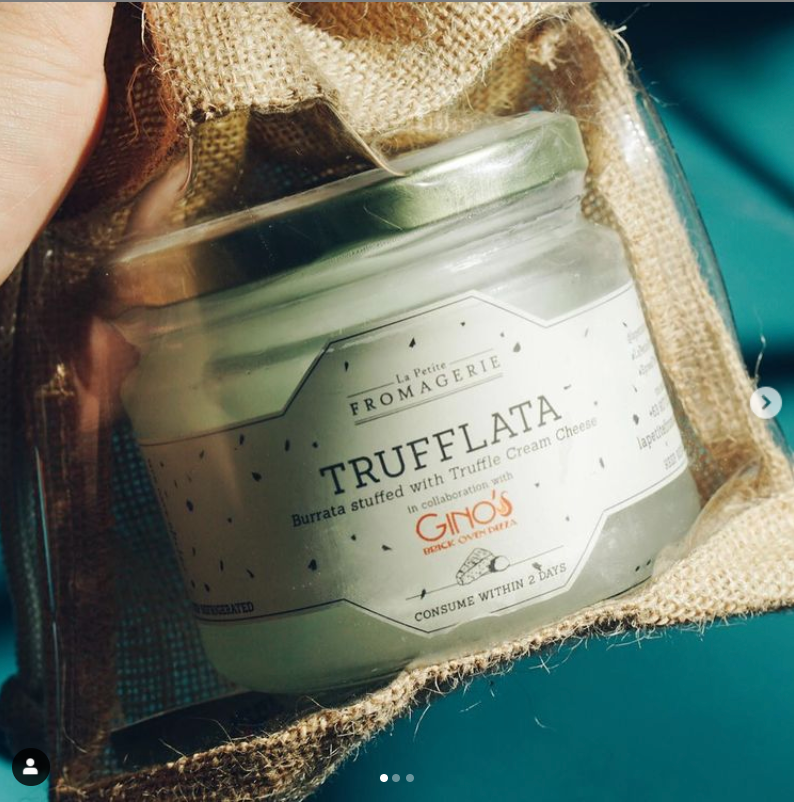 The truffle burrata is best enjoyed with a salad, on a red sauce pizza, as a pairing to crackers or crostini, or as a fancy addition to your charcuterie boards (it's also great with balsamic vinegar, olive oil, fresh basil, and cherry tomatoes).
Since it's freshly-made per order, the limited edition truffle burrata is available on a pre-order basis at least a day in advance.
You can place your orders via Gino's Brick Oven Pizza's website or La Petite Fromagerie's website. – Rappler.com