Plus: Three ways to prepare adlai
Small, holistic changes in the kitchen can create maximum impact on health and wellness when feeding our families.
In an episode of Kitchen 143, Hindy Weber and Melanie Teng-Go of Holy Carabao shared simple ingredient swaps that we can make in our pantries and kitchens that offer opportunities for healing and building immunity through fresh flavors.
Oil
Generally speaking, the less the product is processed, the better it is for your kitchen and your health. When choosing cooking oils, or oils that you will use for flavoring dressings and dishes, the best options are cold pressed, unrefined, and unbleached.
If you are pan frying or deep frying, it is important to consider the flash points of each oil to accommodate what you will be cooking, and it is best to stay far away from hydrogenated oils of any sort.
TRY: Swap out salad oils with macadamia or walnut oil. Pan fry in extra virgin olive oil, and incorporate MCT cold pressed coconut oil into your diet as a supplement.
Salt
Salt is important in our diets because it plays a role in fluid balance, nerve conduction, and muscle contraction. Switching from iodized salt to natural salts like Himalayan and Sea Salt limits potential damage to the gut.
Salt with iodine can upset gut flora and digestion, and ultimately, the absorption of other vitamins and minerals.
TRY: Swap out iodized salt for Himalayan salt.
Sugar
Excess sugar consumption is linked to obesity, increases the risk of heart disease, and leads to type 2 diabetes. Sugar, high fructose corn syrup, and dextrose are often hidden in every day ingredients.
Sugar does not add any nutritional value to our diet. Looking for alternative ways to sweeten desserts or dishes – Yacon syrup, raw wild honey, and Monk fruit – provide for healthier sugar consumption.
TRY: Raw Wild Honey to sweeten all natural yogurt and all natural teas, in place of sugary sweetened drinks. Replace white sugar with coco sugar.
Sauces and liquid seasoning
Reading the label on everything we bring into our homes is the first step to understanding how we can make healthier choices for our pantries and our kitchens. Sugar is not the only hidden ingredient we have to look for in sauces and condiments. Staying away from added MSG found in liquid seasonings is easy to do with local products.
TRY: Liquid or coco aminos instead of soy sauce.
Grains
As with any ingredient we bring into the home, using grains, nuts, and seeds in their truest, most original form is the best way to create a more holistic kitchen. Rice is a good carbohydrate and naturally gluten free. Rich in B vitamins, rice can also improve the health of your nervous system.
TRY: Swap out white rice for healthier alternatives like adlai, quinoa, shirataki, couscous, or cauliflower rice.
More on adlai
This proudly Pinoy grain is rich in protein and fiber and a great alternative in many of our comfort dishes. During the most recent live episode of Kitchen 143, Holy Carabao founders, Hindy Weber and Melanie Teng-Go not only armed us with all the different ways to choose a healthier options for our families, but they also showed us how easy it is to make a hearty seafood paella using fresh Filipino vegetables and more.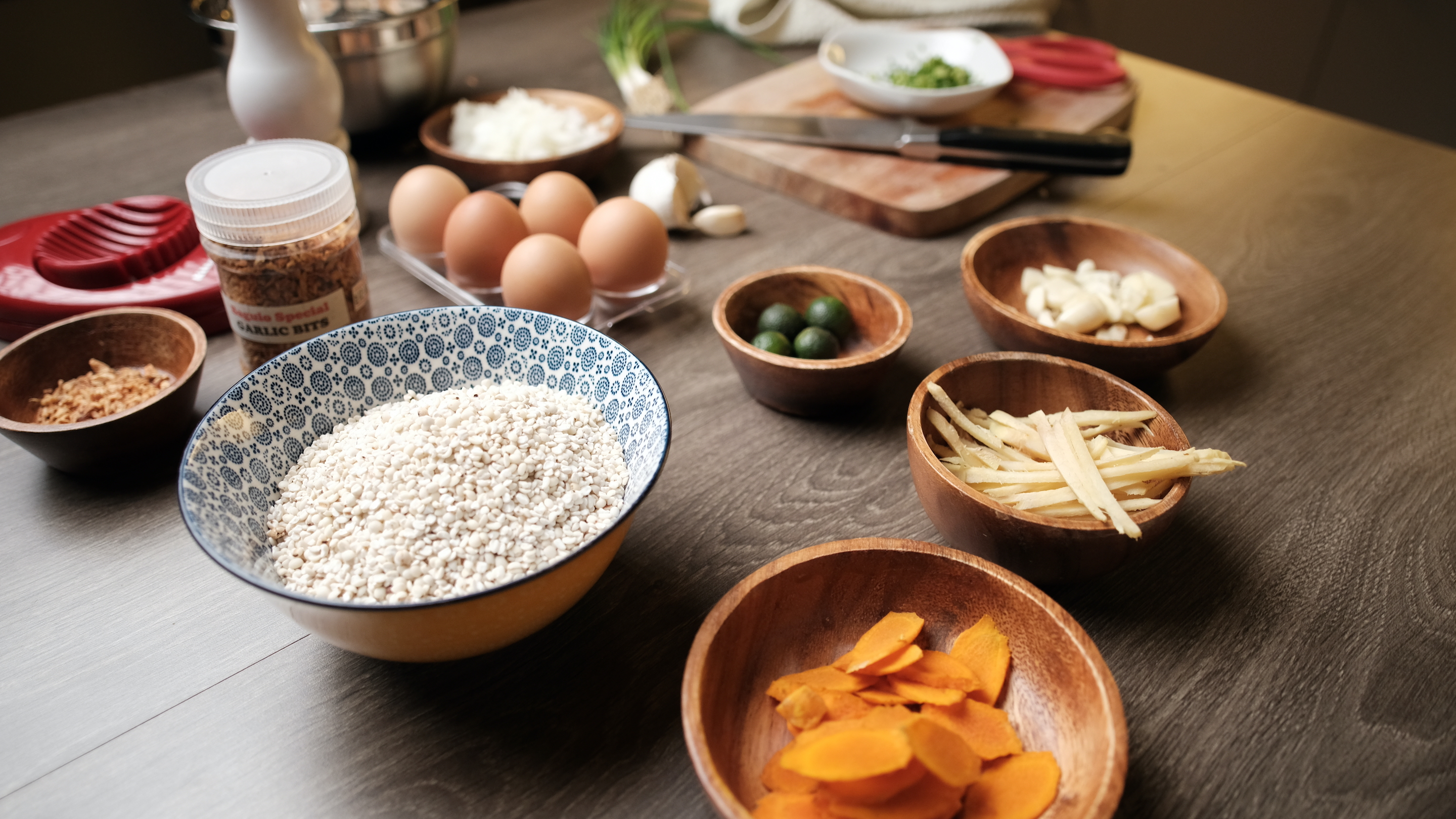 Paella
(By Hindy and Melanie)
Ingredients
2 cups adlai
4 cups fresh chicken stock
Sliced tomatoes
Fresh tomato sauce
2 roasted bell peppers with skin removed
1 head of chopped garlic
2 chopped onions
½ teaspoon Kasubha
6-8 squash flowers
carrots
string beans
500 grams chicken
500 grams shrimp
500 grams squid
400 grams mussels (optional)
1 piece chorizo (optional)
3 hard boiled eggs
Olive oil
Salt
Pepper
Turmeric
Lemon
Paprika
Cooking the toppings
Hard boil the egg. Set aside.
Slightly sautée and flavor the seafood with garlic, onions, salt, pepper, and paprika. Add a bit of chicken stock, and the juice of half a lemon, then set aside. (Half cook the seafood and take it off the heat. You will add this to the adlai mixture later.)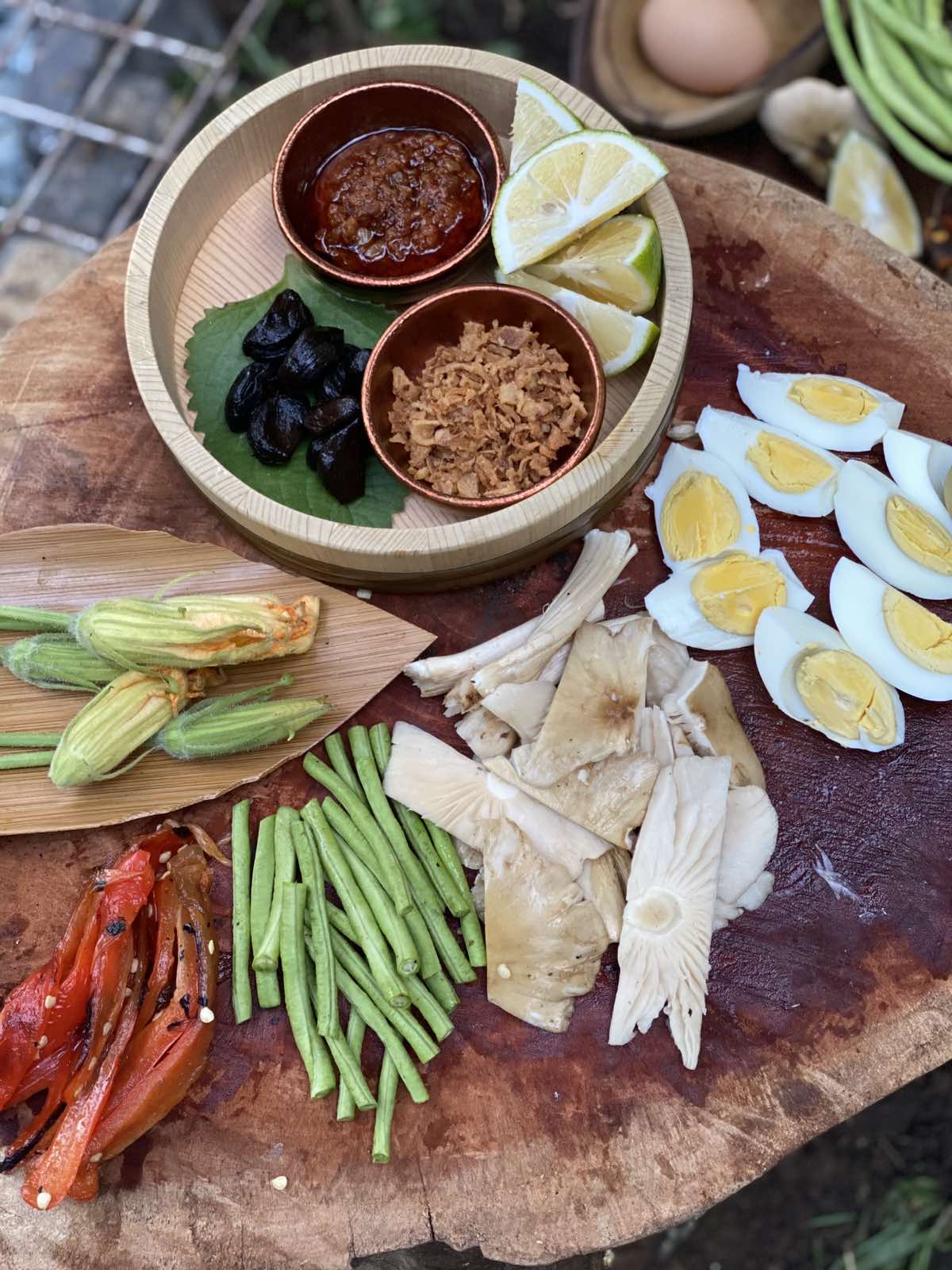 Cooking the adlai
Sautée onions and garlic in olive oil in a cast iron skillet
Brown chicken and chorizo (optional).
Add adlai, kasubha, tomato sauce, chicken stock, turmeric, bell pepper, carrots, salt and pepper to taste. Cover and cook for about 20 minutes.
When the adlai is cooked, add the cooked squid, shrimp, mussels on top. Add fresh bell pepper and string beans. Brush all the toppings with olive oil.
Cook for another 5 minutes.
When seafood and peppers are cooked, top with quartered hard boiled eggs. Drizzle with lemon juice, paprika and squash flowers.
Serve with a slice of lemon.
Adlai caldo
Ingredients
2 cups adlai, washed and cleaned
4 cups chicken stock (set chicken aside for your toppings)
1 thumb-sized ginger, peeled and julienned
1 thumb-sized fresh turmeric, peeled and sliced
Kasubha
1 white onion, diced
5 cloves garlic, chopped
Sliced or shredded chicken
Sliced green onions
Cubed and fried hard tofu
Sliced hard boiled eggs
Fried garlic
Pork floss (optional)
Century egg (optional)
Salted egg (optional)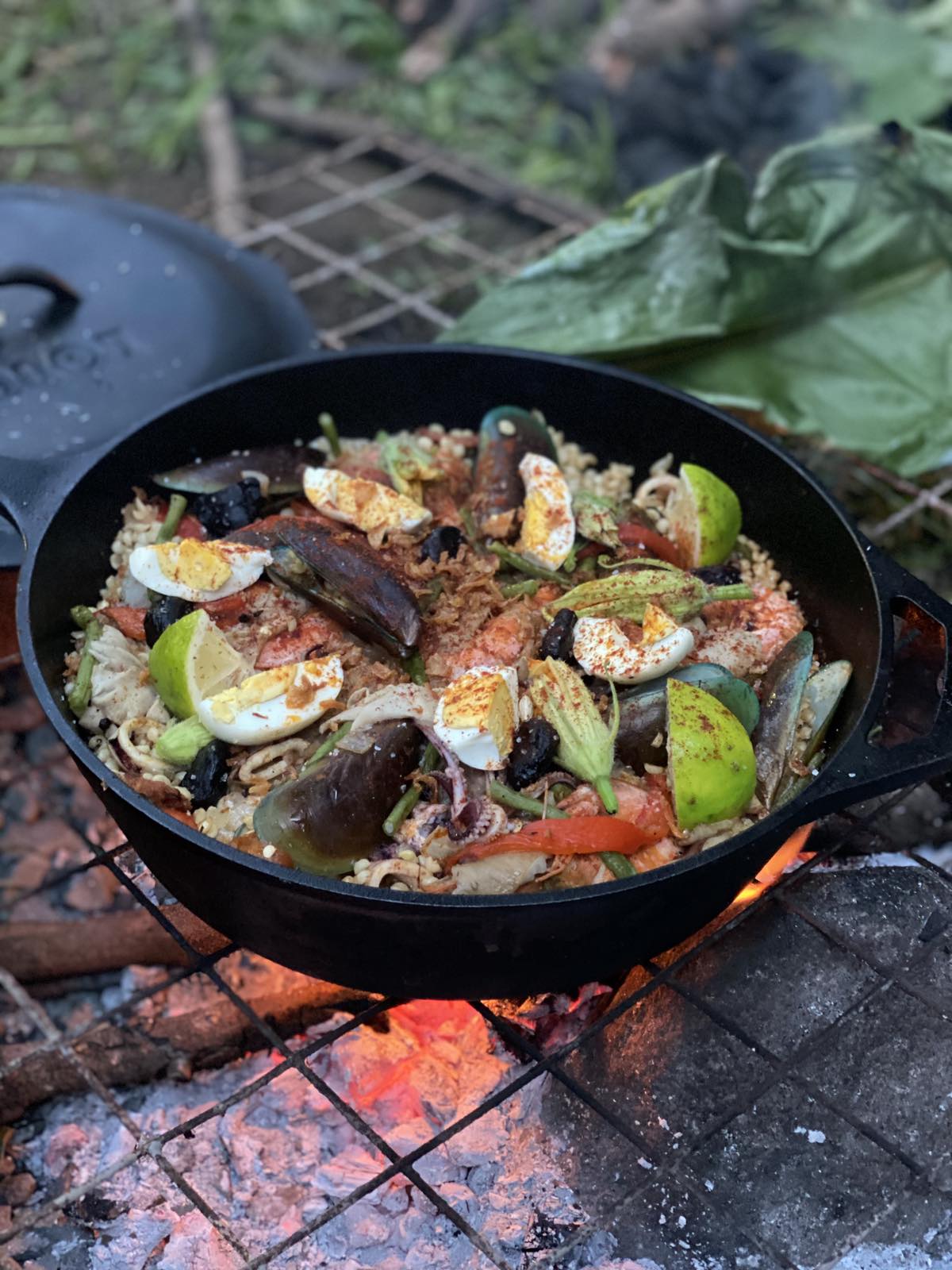 Procedure
Sauté onions, ginger, and turmeric in extra virgin olive oil. Add garlic once the onions are translucent.
Add washed adlai, sauté for a a few minutes in the aromatics and then cover completely with chicken stock. Add Kasubha.
Repeat this process until adlai is cooked, but still firm
Serve it warm and top with shredded chicken, tofu, hard boiled eggs, and fried garlic.
Adlai champorado
Ingredients
1 cup washed and cleaned adlai
1 ½ cups water
2 pieces tablea
¼ cup dark chocolate chunks
2 tablespoons coco sugar
½ cup cream or milk
2 tablespoons condensed milk
Crispy fried danggit
Chopped dark chocolate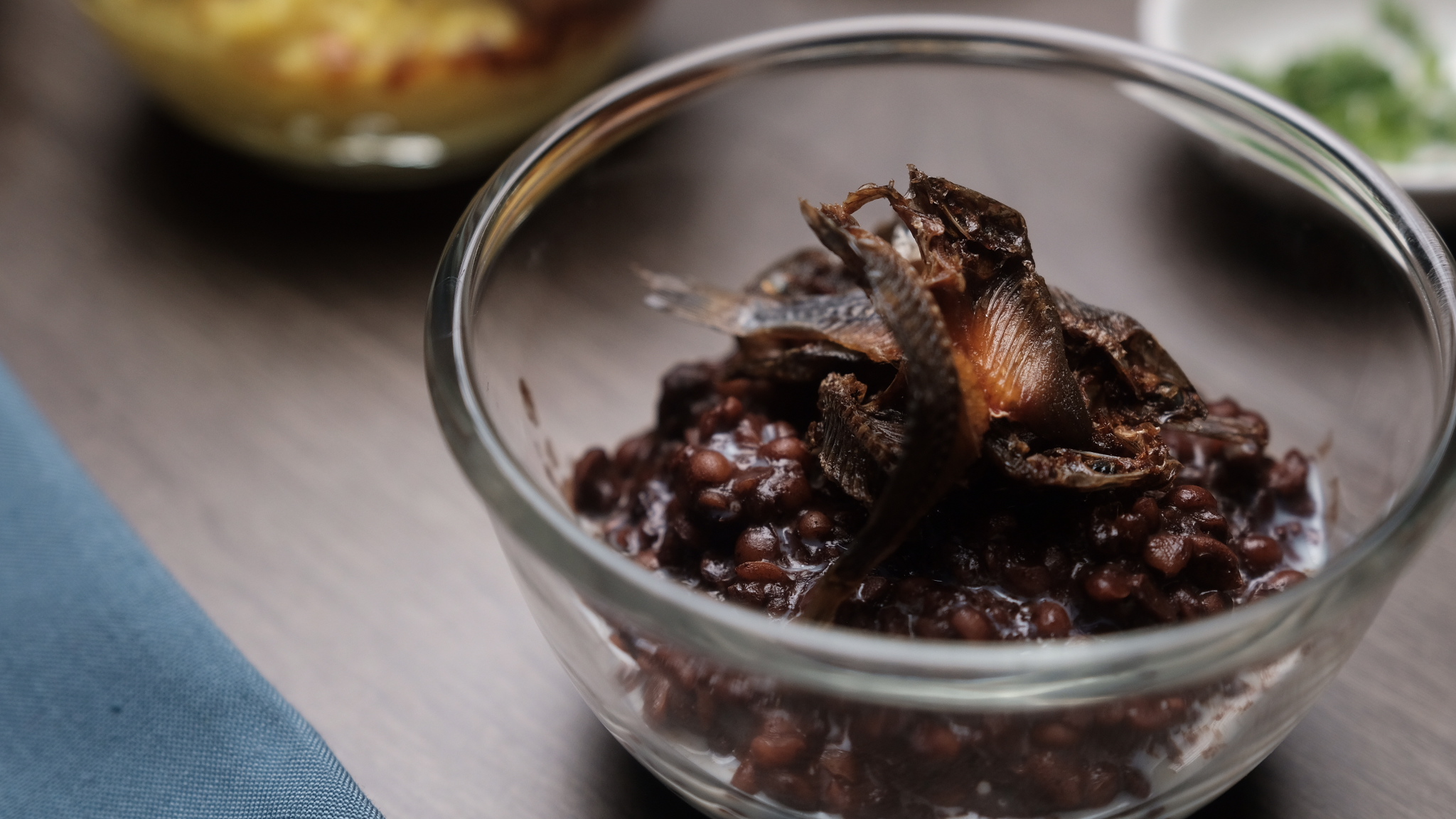 Procedure
Boil adlai in water with tablea until cooked but firm.
Add dark chocolate, cream, and sugar (or sweetener of choice)
Top with sweetened condensed milk, chocolate, or danggit.
– Rappler.com
Shop for healthy alternatives with this MetroMart voucher.